Content Warnings: Cupid Parasite is rated T for language and sexual themes. Please check the ESRB website for more information.
---
---
Quick Jump To Links
Cupid Parasite Story
What's better than fulfilling your passion for matchmaking? Pissing off your dad and proving him wrong in the process!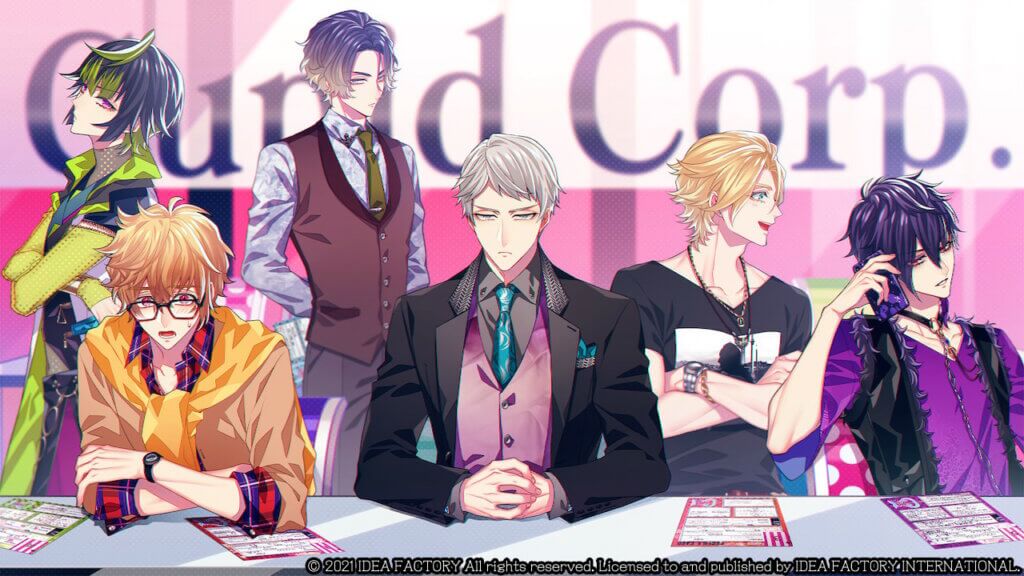 After Cupid, the goddess of love, gets into a fight with her father over whether or not humanity still needs the gods, she skips town, disguises herself as a human, and lands a job as a bridal advisor at a matchmaking company conveniently named after her. It only takes a few years living on Earth for Cupid–or Lynette as her friends know her–to get the hang of her new life, and  she's loving it. Her plan is to rise as high as she can at Cupid Corporation, and once she snags a nice, big promotion, she's going to shove the results of her hard work into her Dad's face. Couldn't be easier, right?
Hah.
Shelby Snail, the founder of Cupid Corp., suddenly calls Lynette into his office one morning and tells her this: get our five most difficult bachelors married off, and the promotion is yours. Trouble is, these aren't your typical hard-to-date boys, and Lynette is in for the most difficult job of her life. Can this cute little cupid find love for these hopeless men, or is she destined to fail? At this point, not even the gods know.
Cupid Parasite Characters
Lynette Mirror (Cupid)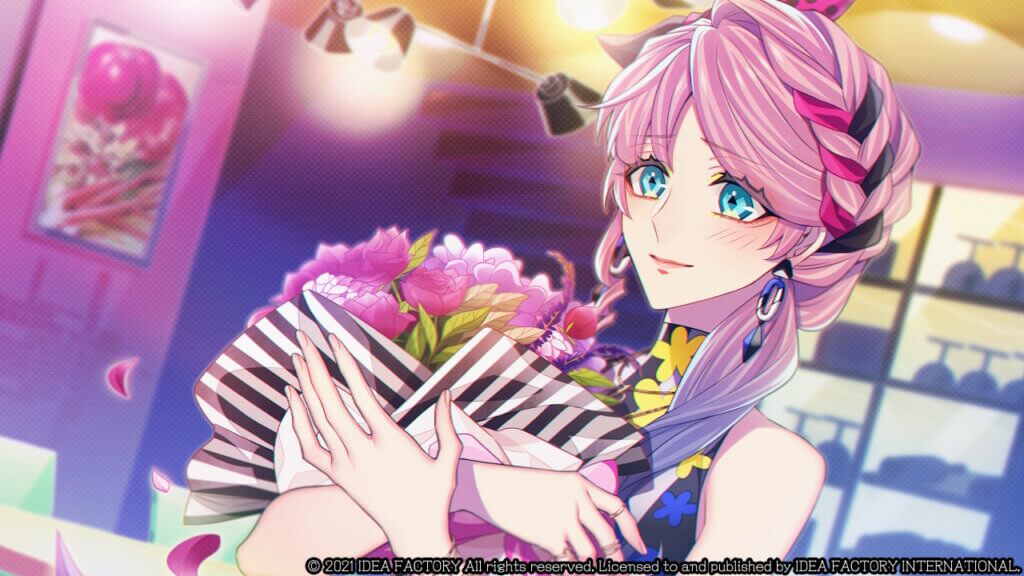 Even though she's secretly the actual god, Cupid, Lynette takes her human life very seriously. She attended college, got her degree in Love Psychology, and worked hard to secure a job at Cupid Corporation. Despite only working for the company for a short time, Lynette has quickly risen through the ranks and is now the Top Bridal Advisor. Her dedication to love, her can-do attitude, and her proclivity to help others defines her as a person, and it's thanks to these traits that she's caught the eye of more than one man.
Gill Lovecraft – The Lovelorn Parasite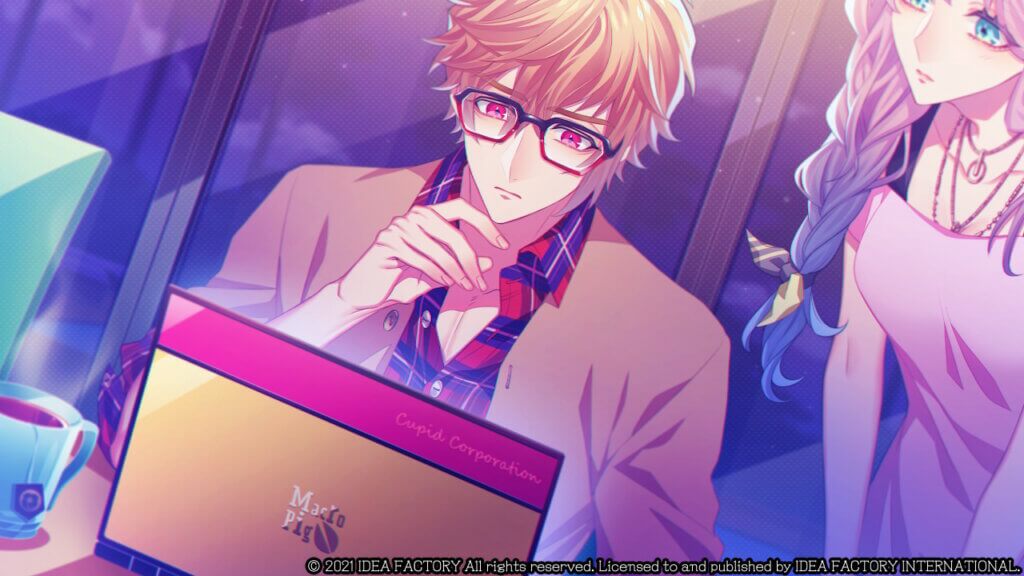 Gill got his parasite title from his inability to give up on a crush he's had for over six years. Every time he goes on a date, it devolves to him talking about his unrequited love, quickly killing any relationship he could have had. When he's not scaring off dates, Gill can be found working as a freelance writer or watching movies. Don't get him started about cars, though. Gill is voiced by Kimura Ryouhei (Yunohana Spring!, Collar x Malice, Piofiore: Fated Memories).
Shelby Snail – The Prestige Parasite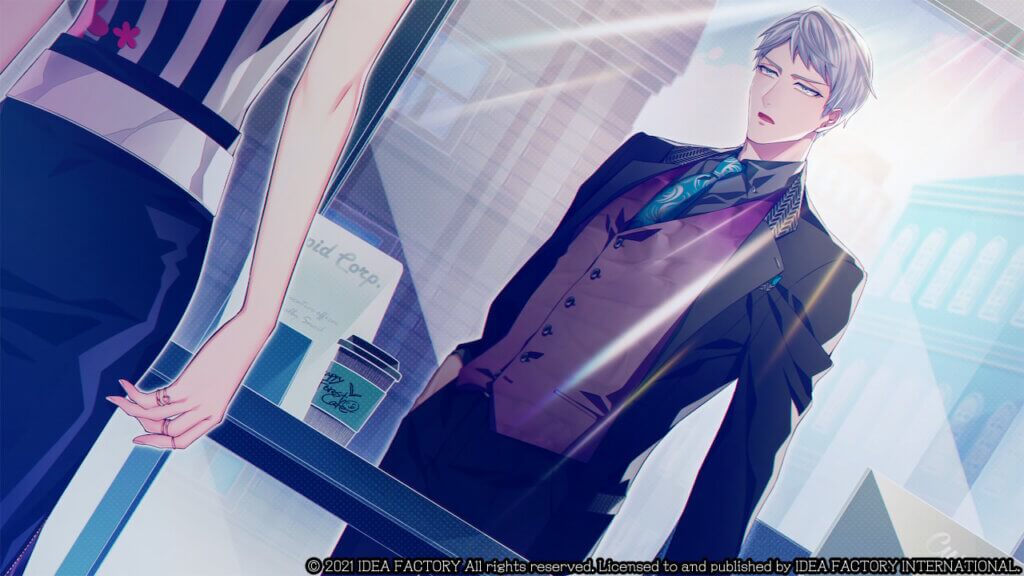 Hardworking, dedicated, and somehow staying alive from protein drinks alone, Shelby Snail is the founder and president of Cupid Corporation. His desire to be SS rank in everything he does is what fuels this tall and serious man. Problem is, a few years ago a mistake led people to believe he was married and highly devoted to his wife. Now the facade is about to fade, and he's desperate to turn that lie into the truth. Shelby is voiced by KENN (Ken ga Kimi, Yunohana Spring!, Bustafellows).
Ryuki F. Keisaiin – The Glamor Parasite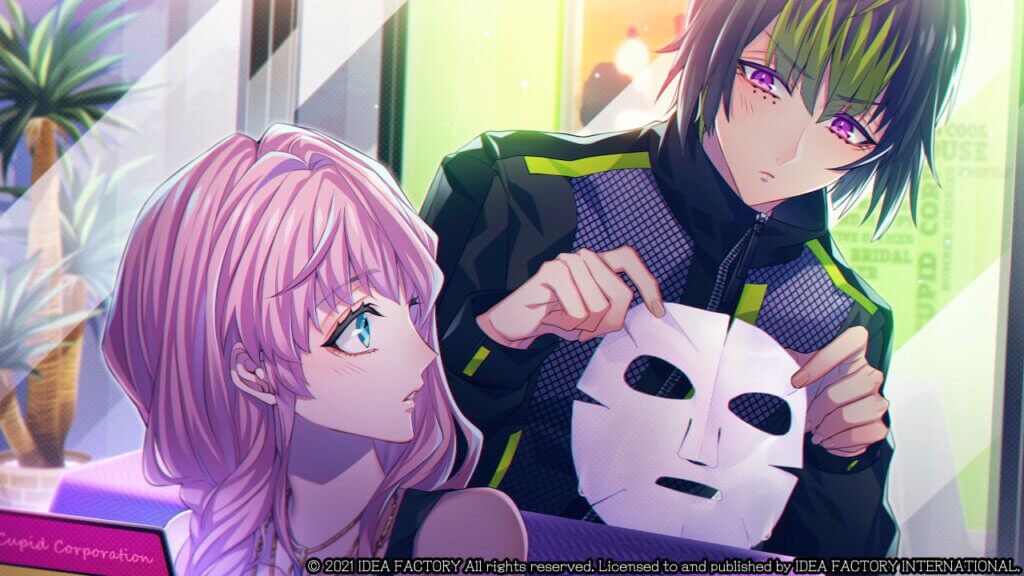 As the grandson of a famous clothing designer, Ryuki has a lot to live up to. Gifted with the ability to see a person's color, Ryuki uses his ability to create his own high fashion brand. However, with great power comes great detriments. Because of his unique ability and dedication to all things beautiful, Ryuki cannot interact with people he perceives as below a certain beauty rating. This–of course–has caused problems in his personal life, and there's not going to be an easy fix. Blunt, straightforward, and hardworking, this young entrepreneur will prove to be a tough customer. Ryuki is voiced by Enoki Junya (OZMAFIA!!, Collar x Malice -Unlimited-, Paradigm Paradox).
Raul Aconite – The Obsessed Parasite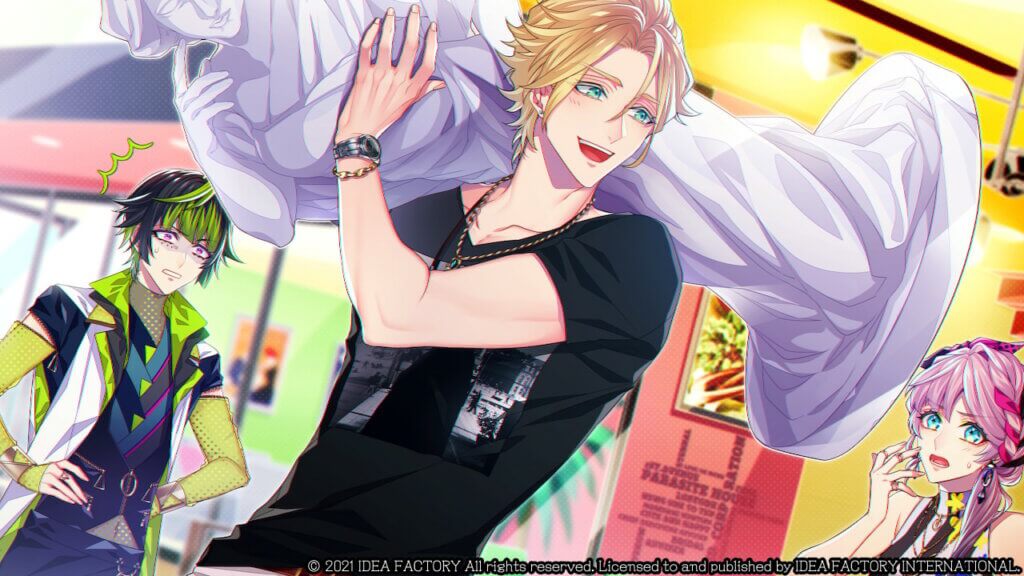 One of the nation's top Sillywood actors, Raul Aconite is a true heartthrob. He's tall, buff, beautiful, and loaded. Sounds like he could easily get married, right? It's too bad that the only thing he can talk about is mythology. His obsession with myths of all kinds quickly drives people away, and that's if they even make it to a date. Raul can be pretty oblivious to his own actions, but he's not one to hold back his opinion. He will always speak his mind, but he's also willing to admit when he's wrong. Raul is voiced by Yashiro Taku (Paradigm Paradox, Shuuen no Virche -Error: Salvation-, Spade no Kuni no Alice).
Allan Melville – The Thieving Parasite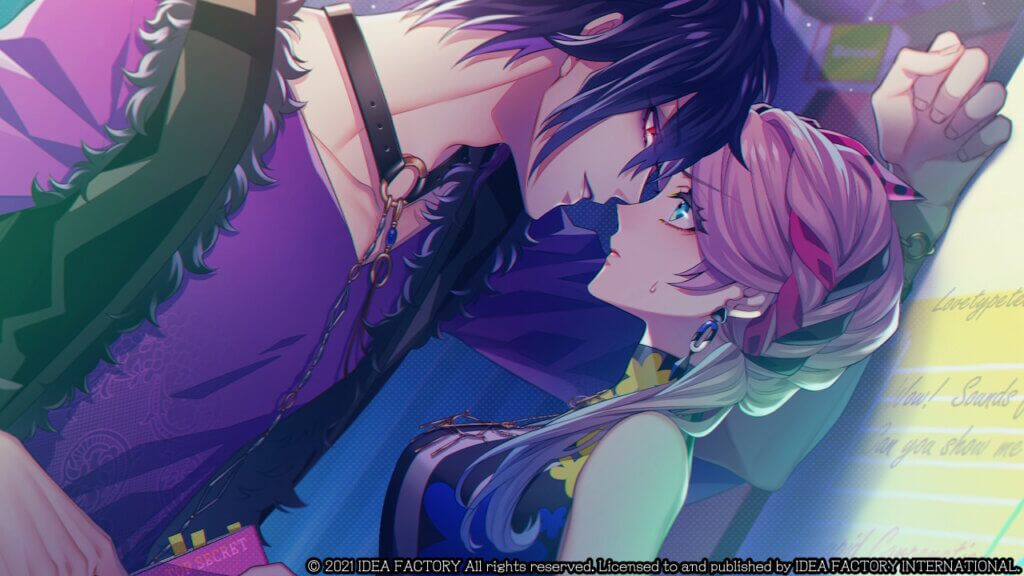 Allan only dates women who are already in love. If his parasite title wasn't enough to go on, this bachelor is full of issues. Allan's actions and words are overtly sexual, and his only goal is to get every woman he meets in a bed… at his store where he sells luxury custom pillows. With a flippant personality and a knack for causing trouble, can this secretive man truly find love? Allan is voiced by Furukawa Makoto (Lover Pretend, Steam Prison, Psychedelica of the Ashen Hawk).
Cupid Parasite Gameplay
CupiPara is pretty straightforward when it comes to gameplay. Players progress through the story while making choices at key junctions, collecting CGs, and unlocking endings. Unlike many other otome, there are no dictionary terms to hunt down.
The game works on a flowchart system, which can be viewed at any time during any route. Checkboxes in the upper right corner of the screen will show which chapters, or files, have CGs, choices, or are still unread. This makes it easy to check completion progress, replay scenes, and grab those extra endings.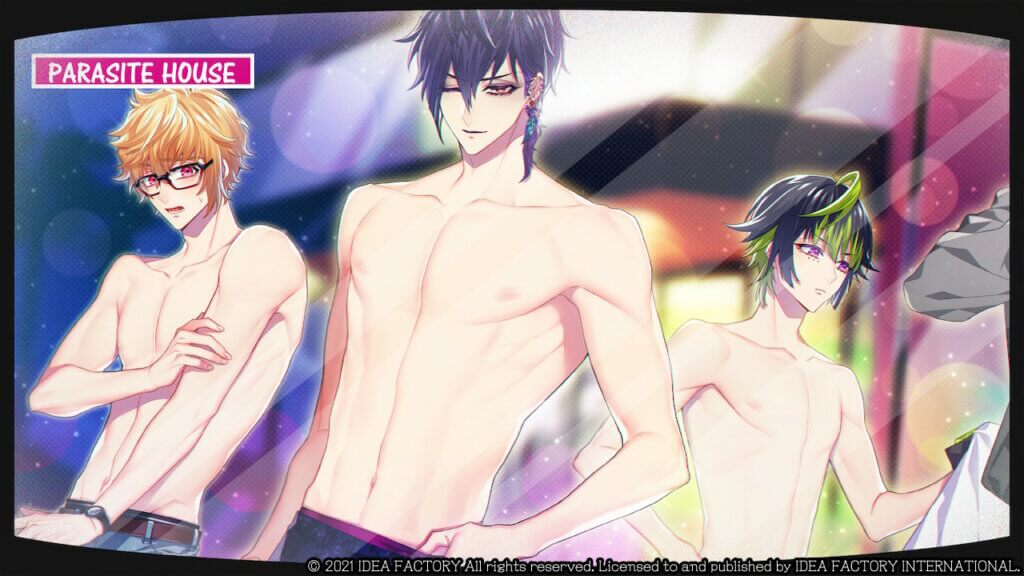 CupiPara also has what they call a "Love Surge". Whenever a choice has been made that affects any affection meter, an animation on screen will alert players and the Love screen from the menu will display a percentage under each Love Interest. The onscreen animation can be turned off from the Options page, and players can rewind to a previous textbox from the backlog menu to quickly test out options.
All the usual settings are available to be tinkered with, and the game also has a Skip to Next Choice option, which is nice. Unfortunately, there isn't a way to rewind to a previous choice to go with it, so utilize those save slots!
Cupid Parasite Walkthroughs and Recommended Route Order
From the start of the game, Gill, Ryuki, and Shelby are the only routes available. Once one of those has been completed, Raul and Allan's routes open up. While that means they can be played in almost any order, I highly recommend that Allan's route be played last for plot reasons. My full recommended playthrough order is:
Ryuki and Shelby's routes can be flipped around, but the other three definitely work best in this order. And don't forget! After finishing all five routes, make sure to start a new game for a surprise!
---
Credits
Directed by Fumie Tatematsu
Original Artwork by Yuuya
Story by Ririka Yoshimura
Programed by Masamichi Sekigawa
Movie Production by Atsujiko Kobata
Quality Assurance by Pole To Win Co., Ltd.
English Supervision by URVOIS DAMIEN and Jevon Chapman
Developed by STUDIO SAIZENSEN LTD.
English Version Staff Members from IDEA FACTORY INTERNATIONAL
Localization Coordination by Noba Nakayama and Rain Gregorio
Translation by LabaaMen, Saki Akenaga, Nobuaki Taguchi, and Jack Niida
Editing by Phoenix Spaulding and Mercedez Clewis
Published by IDEA FACTORY INTERNATIONAL
---
Curious what I thought? Check out my review for Cupid Parasite!
Big thank you to our supporters
From their continous support, we are able to pay our team for their time and hard work on the site.
We have a Thank-You page dedicated to those who help us continue the work that we've been doing.
See our thank you page