---
---
Quick Jump To Links
---
Variable Barricade Story
After a tragic accident leaves her an orphan at the tender age of 5, Hibari moves in with her affluent grandfather and is raised to be the heir to the Tojo fortune. Life is not easy for this young heiress, though. Constantly monitored by everyone she meets to see if she's up to snuff, Hibari has little time for anything that may jeopardize her social standing.
That is, until her grandfather makes her make time.
With no warning, Hibari is thrown out of her home and into a new residence along with four harbingers of doom, hand-selected by her grandfather, and is told to pick one to become her husband. But between a walking debt generator, a natural-born kept man, a marriage fraudster, and a gambling addict, is there even a viable choice? Determined to undermine her grandfather at every turn and to do things her way, Hibari vows to not fall in love with any of these walking disasters. But how long can a girl hold out against four hotties trying to woo her?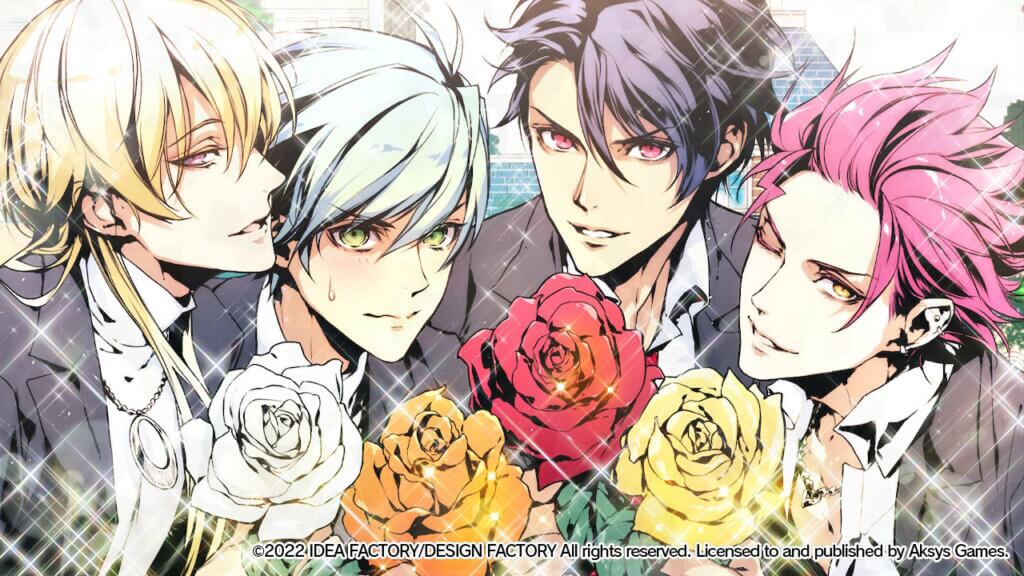 ---
Variable Barricade Characters
Hibari Tojo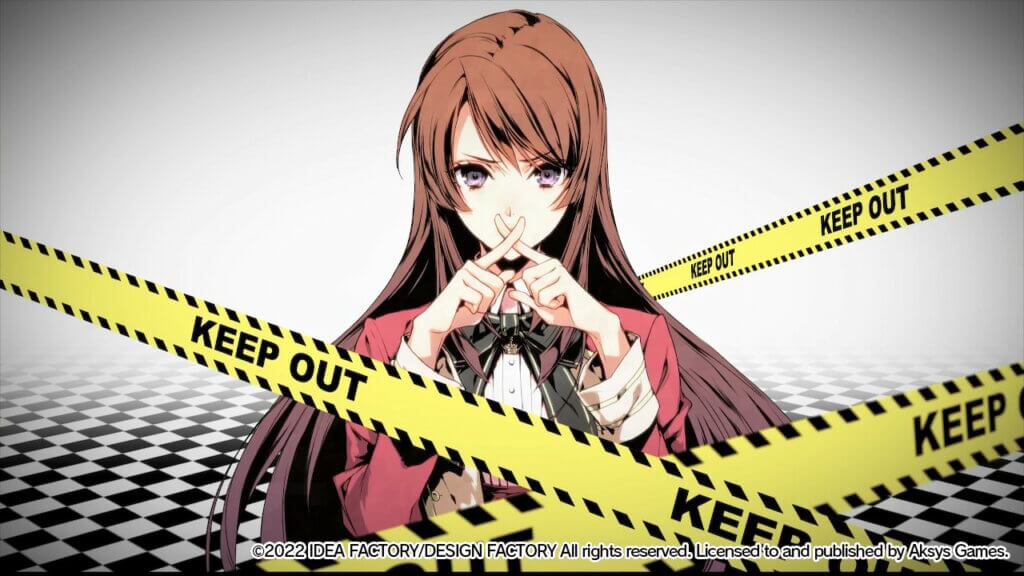 Heiress to a massive conglomerate, Hibari has been raised to be the perfect next head of the family. This means that her schedule is too full for anything not productive, and dating is definitely out of the question. After being thrown into a house with four bachelors vying for her heart, though, she'll learn the hard way just how much busier her life can get. Hibari is voiced by Saki Fujita (Miku in the Project Diva series)
Ichiya Mitsumori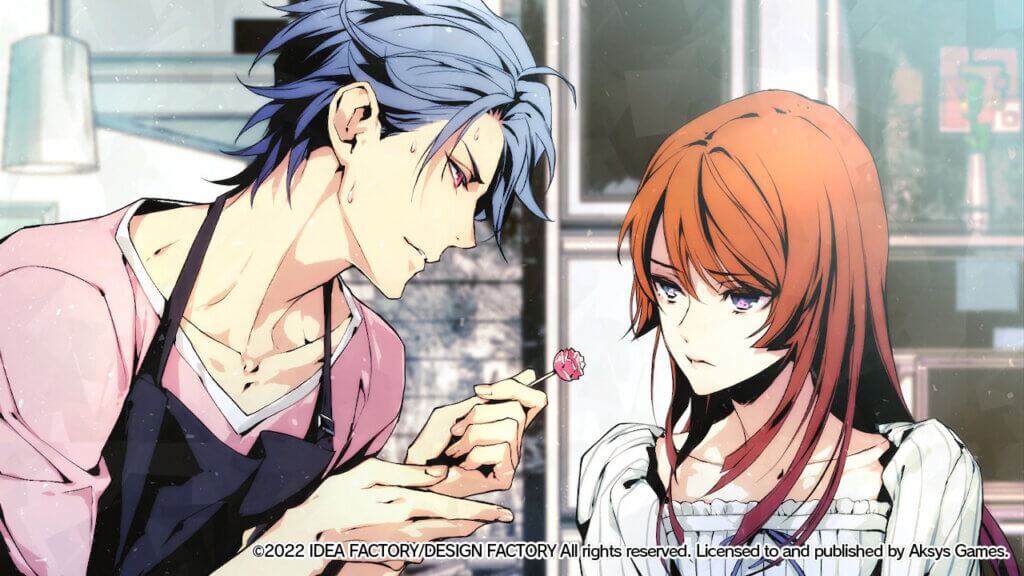 This womanizer speaks like a worker at a host club, but his cooking prowess makes up for his personality. Convinced that honeyed words and honey cakes are the way to Hibari's heart, Ichiya puts his all into crafting fancy date-night dinners every day. But can this 26 year old man convince a 17 year old girl that he's the one for her? The big red circle around "Attempted Marriage Fraud" on his background check says it's unlikely. Ichiya is voiced by Kousuke Toriumi (Collar x Malice, Code: Realize ~Wintertide Miracles~, Period: Cube).
Nayuta Yagami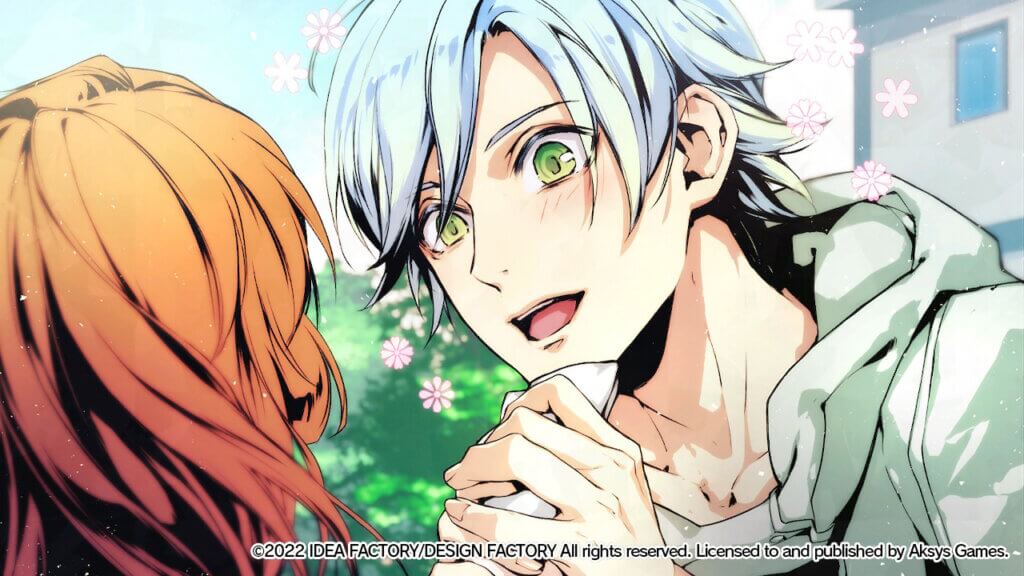 Nayuta is more of a golden retriever than a golden boy. Hyperactive, clumsy, and with more than a few weird kinks, he single-handedly makes everyone's new living arrangement interesting. But can this puppy dog win the girl's heart? Or will this "Walking Debt Generator" bite off more than he can chew? Nayuta is voiced by Hiro Shimono (Norn9, Demon Slayer).
Shion Mayuzumi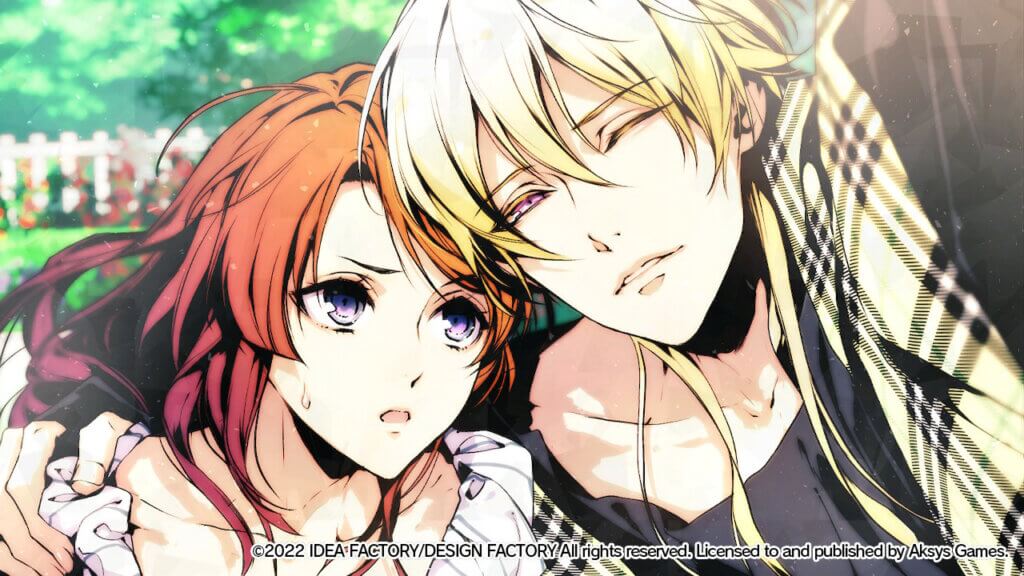 Shion is not one to get his hands dirty. I mean, he just got a manicure after all. This pretty boy is used to living in the lap of luxury, and he's not willing to work up a sweat. His calm demeanor certainly soothes many of the bumps these new roommates face, but this "Natural-born Kept Man" may need to pull on some work gloves if he hopes to tie the knot with this workaholic princess. Shion is voiced by Kenji Nojima (Free!, Sword Art Online: Alicization).
Taiga Isurugi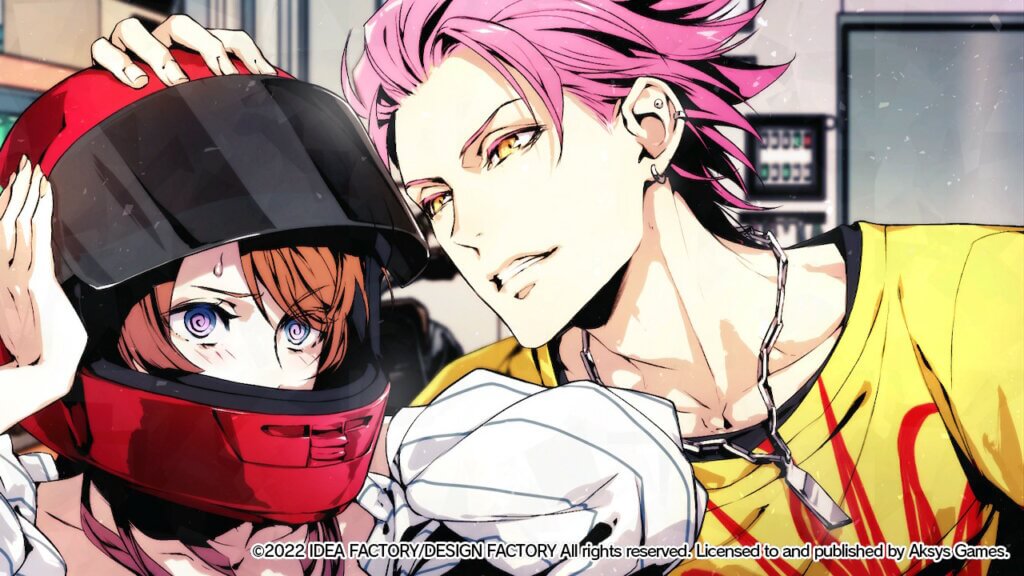 With no filter for anything he says, Taiga can be crass, rude, and maybe just a bit of a pervert. But there might be something more hiding underneath all the teasing and smirks. Hibari will have her work cut out for her if she hopes to see past this "Gambling Addict"'s poker face. Taiga is voiced by Nobuhiko Okamoto (Collar x Malice, Code: Realize ~Wintertide Miracles~, Cupid Parasite, Piofiore: Fated Memories).
---
Variable Barricade Gameplay
VariBari has one of the most unique setups I've ever seen for a VN, let alone an otome. While it has all the typical bits (CGs, multiple endings, side stories, etc.), the game utilizes what it calls the Barricade Board system. There's one for the common route, one for the True End, and three each for the four LIs. These are set up almost like a flow chart where each chapter or scene is represented as a square on the board. Each time a square is completed, the next one unlocks and players are taken to the Barricade Board menu during an Intermission. Here, any WHIS messages or Rabbi videos (more on these below) that have been unlocked can be viewed before proceeding to the next chapter in whatever route is being played. It doesn't act strictly like a flow chart, though, as not all alternate endings are shown on the board. Chapters also can't be replayed from the Intermission. Instead, players can go to Gallery > Ending List to check what has and hasn't been unlocked as well as to replay scenes. The Barricade Board Intermission part of the game can be turned off in Options by selecting Continuous Play 'On'. Nothing is lost no matter which playstyle is selected.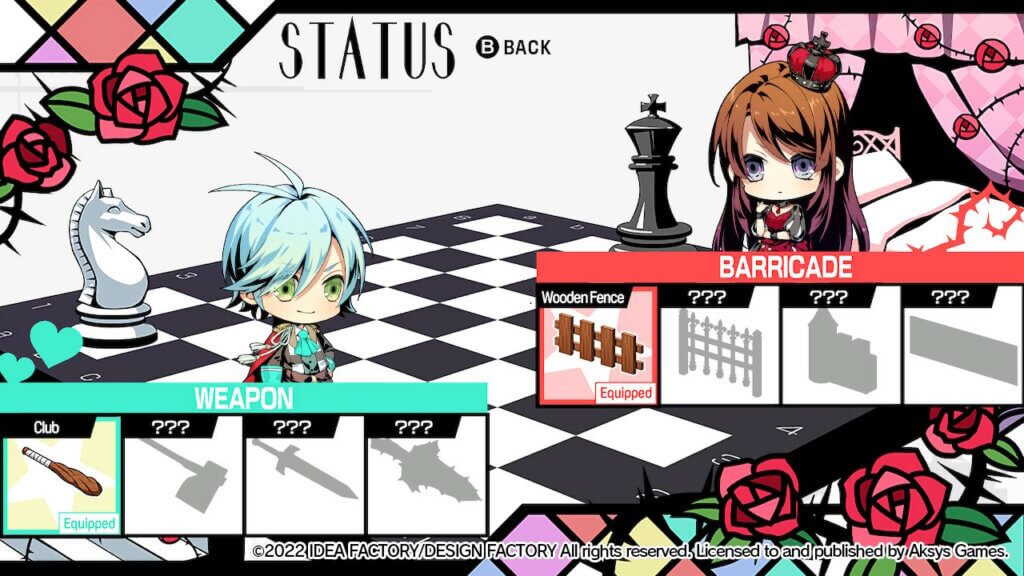 Throughout the game, notifications will pop up to alert players that new WHIS messages have been received, or that Rabbi has brought back a new video. WHIS messages are text messages from characters, and sometimes players will be able to choose a response to the messages. After the message is finished, it can be viewed again in the Gallery along with any alternate responses. Rabbi videos are short stories that take place in different parts of the house throughout the main story. Players can manually select which room to send Rabbi to spy on, but if left to its own devices, it'll make its rounds through the house until each area has been thoroughly completed. All of Rabbi's available videos will unlock within the first route playthrough and can also be replayed in the Gallery. Keep in mind, Rabbi's stories do sometimes contain CGs, and they will be needed to unlock the completion CGs at the end.
There are four LIs available in VariBari, and all four of them are available to romance from the start. Each boy has four endings: Marry End, Love End, Bad End, and Another End. There are also two extra Bad Ends and a True End. The True End becomes available once the Love End for each LI has been completed. To play the True End, players must start a new game and simply follow the prompts from there.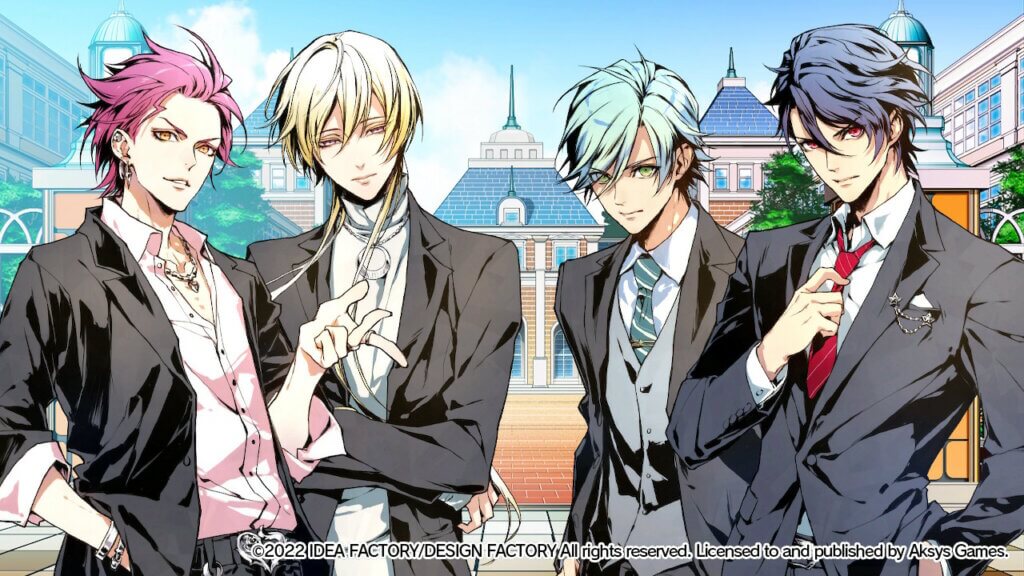 After the first ending has been unlocked, starting a new game will initiate a popup allowing players to skip everything up until the point where an LI's individual route is selected. This will save quite a bit of time when unlocking alternate endings, but new dialogue and variations for CGs will be missed in the playthrough.
Lastly, there is an option on the title screen called Full Open. By inputting a password, all content is unlocked. For players wishing to skip a route they're not interested in, or for anyone replaying the game, this is a great addition and I'd like to see more options like this in future titles.
---
Variable Barricade Walkthroughs and Route Order Recommendation
All four LIs are available from the start and can be played in any order. In all honesty, there's no real reason to play one before another as all the routes are separate from the others. That being said, my recommendation is based on which stories I found the least engaging to the most.
---
Curious what I thought? Check out my review for Variable Barricade!
---
Variable Barricade Credits
Directed by Shinobu Iwata
Art and Colors by Kagerou Usuba
Chibi Character Design by kiichi
Background Art by Gragismo Inc., and Mizue Itou
Scenario by Shinobu Iwata, Yuzu  Asaki, and Maro Sasaki
Script by Minami Otsuka
Programming by Yuichi Matsumaru
Movie Design by Kagami(Mju:Z)
Development by DESIGN FACTORY
Production by IDEA FACTORY
English Version Staff Members
U.S. Localization by Aksys Games
Executive Producer is Akibo Shieh
Translation by Adrienne Beck and Anthony Dinoffria
Editing by Miyoko Conley and Nadia Oxford
QA Testing by Pole To Win International
Localization Coordinator is Alvin Lo
Published by Aksys Games
Big thank you to our supporters
From their continous support, we are able to pay our team for their time and hard work on the site.
We have a Thank-You page dedicated to those who help us continue the work that we've been doing.
See our thank you page