Things We Saw Around The Web is a compilation of videos, news, podcasts, and articles that think you should check out!
We would love to bring more focus to small blogs & YouTube channels and their creative works, so if you know a great article/video you would like to see in our next roundup, please leave a link in the comments below.
Table of Contents:
---
In Case You Missed It: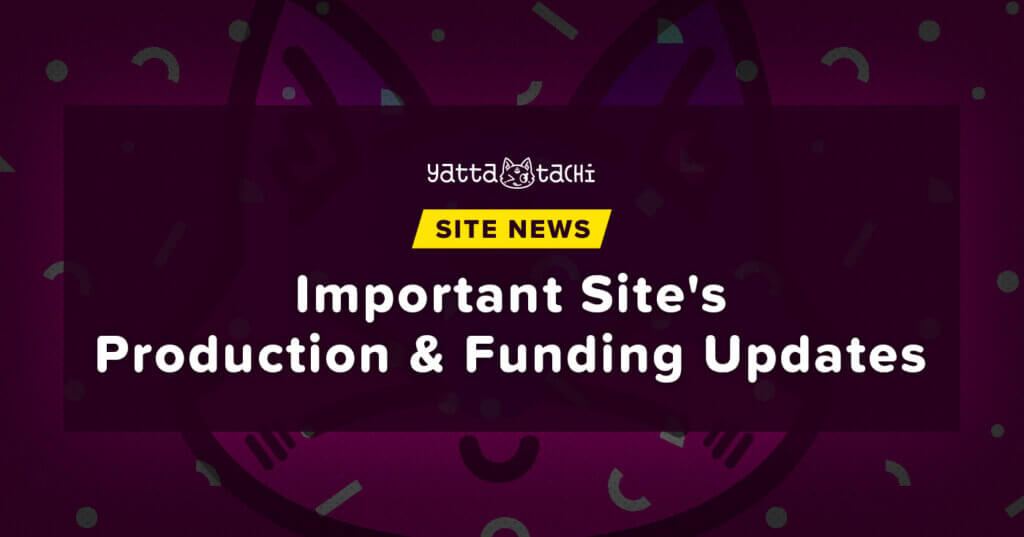 Important Site's Production & Funding Updates (Article output, Patreon realities, & a little heart-to-heart) – A few important updates regarding the site's article output and the current Patreon situation.
---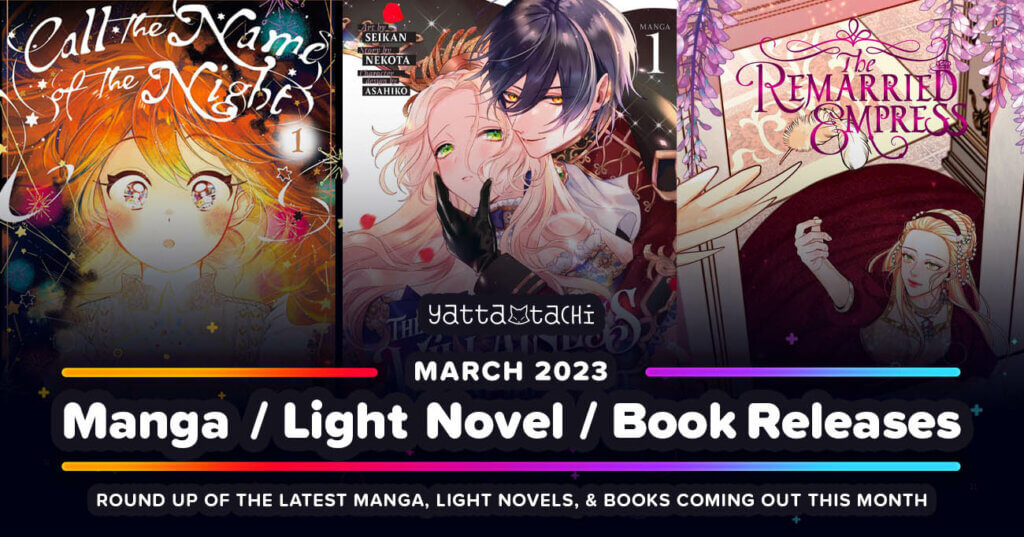 March 2023 Manga, Light Novel, & Book Releases – Bill coming in for the clutch with our monthly master list of releases coming out in March!
---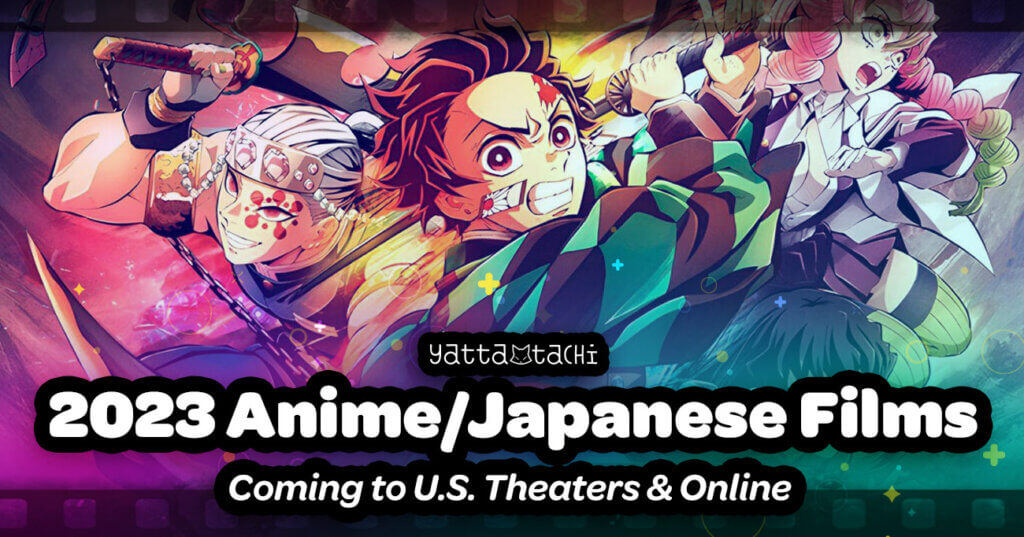 2023 Anime / Japanese Films Coming to U.S. Theaters & Online – I updated our films list recently and there is now 13 films coming this year!
---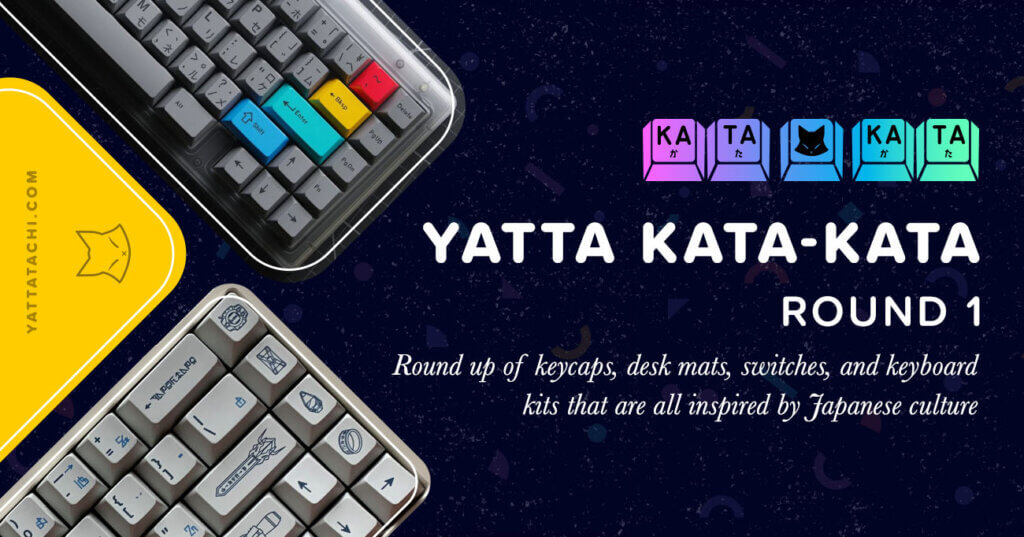 Yatta KATA-KATA Round 1 (NEW ARTICLE SERIES!) – Our first roundup of keycaps, desk mats, switches, and keyboard kits that are all inspired by Japanese culture.
Movies Coming to United States Theaters in March
Industry News:
Azuki will begin selling eBook editions of their manga on BookWalker, Amazon, Apple Books, and Google Play Books – Starting with My Dear Detective: Mitsuko's Case Files Volume 1 and Turning the Tables on the Seatmate Killer! Volume 1!
Offline Reading Now Available to Azuki Premium Members – the Azuki app on iPhone and iPad supports offline reading! Android users rest easy, offline reading is almost ready for Android devices too! Stay tuned in the coming weeks for more news on that.
Anime Voice Actors Speak Out: It's Not Kawaii When We Aren't Paid – The union drive in anime dubbing.
Plex Streaming Service Adds 24/7 HIDIVE Anime Channel – The Plex streaming service added earlier this month a new "Anime x HIDIVE" channel that plays anime licensed by Sentai Filmworks all day for free with advertisements.
ODDTAXI will get a new project titled "RoOT / Route of OddTaxi" starting with a manga serialization. – The ODDTAXI anime's Twitter account has announced a new project titled "RoOT / Route of OddTaxi," which is beginning with a newly serialized manga of the same name.
Viz Media announced they uploaded the following subbed anime/movies for free on YouTube:
Death Note (Complete)
Hunter x Hunter (Seasons 1-3)
Inuyasha (Complete)
Mr. Osomatsu (Seasons 1-2)
Naruto (Seasons 1-8)
Sailor Moon (Complete)
In Memorium:
Leiji Matsumoto passed away at the age of 85 – Japanese production company Toei announced today that influential anime and manga creator Leiji Matsumoto, best known for creating Space Battleship Yamato and Galaxy Express 999, passed away on February 13 in a Tokyo hospital due to acute heart failure.
Code Geass Character Designer Takahiro Kimura Passes Away at 58 – The official Code Geass project website announced today that anime character designer Takahiro Kimura passed away on March 5 after battling amyloidosis, a chronic illness.
Anime Song Singer Maon Kurosaki Passes Away at 35 – The official staff Twitter account for singer Maon Kurosaki announced tonight that she suddenly passed away on February 16 due to a worsening of her chronic illness.
Articles:
Lupin III, Bega's Battle, and the Birth of Anime FMVs by Madeline Blondeau (Anime Herald)
The Double Writer's Guide to Kamen Rider by Coop Bicknell & Christopher Farris (ANN)
Women and Femme Identifying Indie Devs You Should Know About by Naja (Blerdy Otome)
Videos:
HIDARI – The Stop-Motion Samurai Film
Video description: "After being betrayed by his peers and lost both his father and his right arm, legendary craftsman "Jingoro Hidari" is on a journey of revenge with his partner "Sleeping Cat" and his mechanical prosthetic arm. Finally, Jingoro faces one of his adversaries "Inumaru" in a fight to the death… This is a pilot version of the stop-motion samurai film that tells the story of "Jingoro Hidari," a legendary Edo-era craftsman. All the characters are made by wood and animated frame by frame, just like how Jingoro's wooden sculptures came to life in his many anecdotes. We hope you enjoy this film, which mixes dynamic actions as seen in Japanimation, and the rich analog expressions of stop-motion animation. Our intention is to use this pilot film as a starting point to create a full length feature film. We're currently running a crowdfunding campaign on Kickstarter to gain support for our activities to find the necessary partners to go into production of the feature-length version. If you liked this video and would want to see more of it, we would be very grateful if you can support us on Kickstarter!"
Tristan (Glass Reflection)'s Today's Anime News: "Disney Gets New Anime, Isekai Gaming Boom? And Crunchyroll because of course…"
Our buddy, Tristan, has started uploading periodically quick anime news updates every few days or so. I personally have been watching them almost as soon as they come out and they are a great source of getting recent anime/manga/video game news! I highly suggest you check them out!
Let's Talk About Final Fantasy XVI – Access-Ability
Not strictly accessibility settings by name, but still an unfortunate implementation of useful options.
The Rise and Falling of Shojo Beat
Shojo Beat is an imprint from the company Viz Media that publishes works of manga geared towards young girls and women. It has been around for more than 10 years now but has the label grown at all since its conception? Or has it lost relevancy even during the manga boom?
Trailers:
Studio Cabana PV
"Pixiv Sylph website released a promotional video for their series 'Studio Cabana' Drama romance manga about Yukari who is interested is her classmate Yusuke, who is called a juvenile delinquent by everyone. One day her thoughts about him" – Shoujo Crave
Hell's Paradise Official Trailer
Synopsis: Gabimaru the Hollow is one of the most vicious assassins ever to come out of the ninja village of Iwagakure. He's ruthlessly efficient, but a betrayal results in him being handed a death sentence. He has only one hope—in order to earn his freedom, he must travel to a long-hidden island and recover an elixir that will make the shogun immortal. Failure is not an option. On this island, heaven and hell are just a hair's breadth away.
The Ancient Magus' Bride Season 2 – Official Trailer 3
Synopsis: "Enter the Magician's Apprentice Her name is Chise Hatori, a penniless orphan troubled by visions. Sold as a slave to an inhuman mage, she is about to begin a strange new life, filled with magic, fairies, and other beings of a fantastical nature."
Loving Yamada at Lv999 – Official Trailer
Synopsis: "After her boyfriend cheats on her with another girl he met in-game, Akane Kinoshita learns the hard way that gamer boyfriends can be just as bad as the offline variety. As she vents her anger by beating mob monsters to a pulp, she has a chance encounter with Akito Yamada, a guildmate with an afro and Noh mask.
Yamada is unsociable and curt, hardly the type of person to make Akane swoon. However, while his gaming stats might be maxed out, Yamada is inexperienced in matters of the heart, and against all odds, she finds herself moved by him. Making new friends along the way, can Akane shake the heart of Yamada, a final boss-level high school boy?" – MAL
My Happy Marriage – ​Official Anime Trailer
Synopsis: "Taking place in the 19th century Meiji Restoration era, Miyo Saimori, who is born without supernatural talent, is forced into an existence of servitude by her abusive stepmother. When Miyo finally comes of marriageable age, though, her hopes of being whisked away to a better life crumble after she discovers her fiancé's identity: Kiyoka Kudou, a commander apparently so cold and cruel that his previous would-be brides all fled within three days of their engagements. With no home to return to, Miyo resigns herself to her fate—and soon finds that her pale and beautiful husband-to-be is anything but the monster she expected. As they slowly open their hearts to each other, both realize the other may be their chance at finding true love and happiness." – Wiki
From Me to You: Kimi ni Todoke (Live-Action)
The Netflix Series "From Me to You: Kimi ni Todoke," a joint production from TV Tokyo and Netflix, will start streaming worldwide from Thursday, 30 March, 2023, only on Netflix. This series is based on one of manga artist Karuho Shiina's most well-known works, which was serialized in Bessatsu Margaret (published by Shueisha) from 2006 to 2017 and won the Best Shojo Manga award at the 32nd Annual Kodansha Manga Award.
Podcasts We Love:
Girltaku 105: Anime Faves That Would Annoy Us in Reality
Reality and entertainment aren't always aligned, and sometimes, our favorite anime characters are actually characters who would drive us insane in real life. Join Gracie, Isabelle, and Agnes as they discover which anime characters they loved seeing onscreen but would absolutely dislike or even hate in real life.
---
Shojo & Tell: Alice 19th (with Chika and Giana from Shoujo Sundae)
This episode discusses all seven volumes of ALICE 19TH by Yuu Watase. Sisters Alice Seno and Mayura Seno end up falling for the same handsome boy, Kyo, and their fight for his affection threatens to destroy the whole world. That's a bit of an oversimplification, but the general gist of Watase's ALICE 19TH. Chika and Giana from the podcast Shoujo Sundae join Shojo and Tell host Ashley to talk about the battle between the Lotis Masters and Maram Masters, where words are turned into magical but very deadly violence. We discuss the influences of September 11, 2001, on the story, Watase's efforts at diversity and inclusion, whether we consider Alice a magical girl or not, and more.
---
Off Panel #392: Blurred Lines with Deb Aoki
Manga journalist Deb Aoki joins the podcast this week to chat about the explosion in manga sales the past few years and what has led to it. Aoki discusses her Emerald City Comic Con experience, making connections for manga stories, how she became a manga journalist, the world of writing about manga, Japan's manga sales, speaking to different audiences, the impact of adaptations, price and accessibility, why there are always manga "booms," the amount of product, simplicity in manga stories, supply chain issues, the gifts of manga storytellers, and more.
Read/Watch More News!
---
Special thank you to the folks who helped us compile this issue of Things We Saw Around the Web: Necara & Daryl Harding!
Big thank you to our supporters
From their continous support, we are able to pay our team for their time and hard work on the site.
We have a Thank-You page dedicated to those who help us continue the work that we've been doing.
See our thank you page