Hi there! It has been a while since I wrote something here. Let me crack some knuckles, wriggle my fingers, and type something on my keyboard. What was that? A segue to our main topic, custom keyboards? Yes, it is! The custom mechanical keyboard scene has been on the rise since around 2020 and it is more accessible than ever. Welcome to Yatta KATA-KATA (onomatopoeia used for typing sounds) Round 1!
There are so many variations of keyboard builds available, with content creators covering topics such as: how to build one, reviews of keyboard kits, the most recent group-buys, and so on. This time, I am curating different components of custom keyboards that fit a Japanese pop/anime/games aesthetics. We have keycaps, desk mats, switches, and occasionally keyboard kits that are all inspired by Japanese culture.
Disclaimer: due to the nature of production, supply, and demand, the products you see here may become unavailable in the future.
Remember to spend wisely and that this hobby is very much based on personal preferences.
Artisan Keycaps
ZMKC Pocket Game Console Artisan Keycap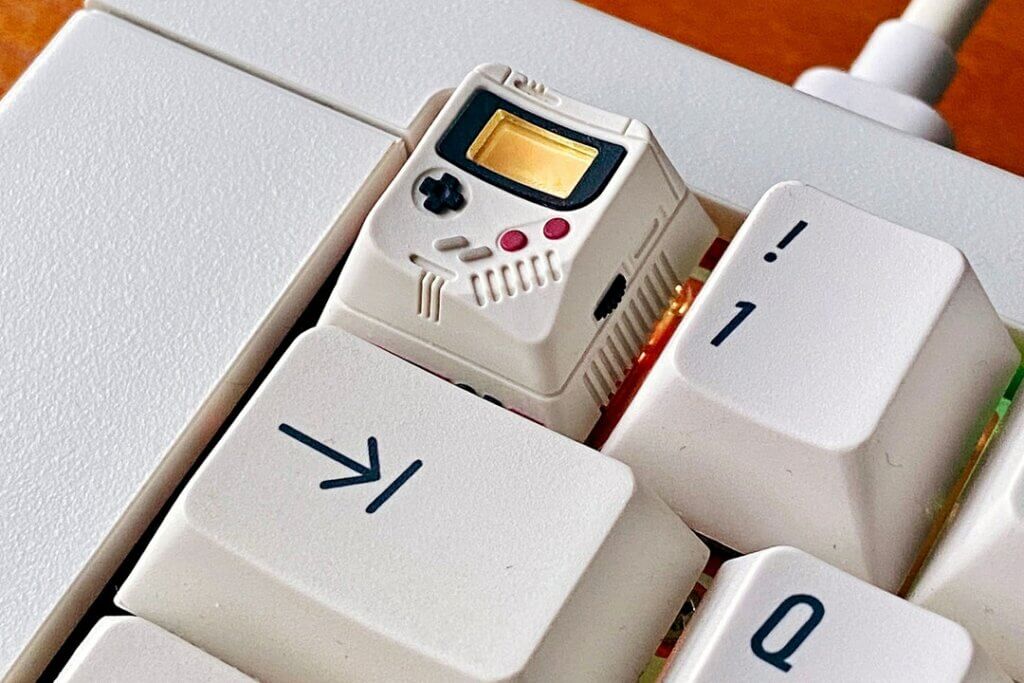 Here is something for you retro console fanatics. This artisan keycap series is a cute addition to your gaming themed keyboard. While originally available in five different colors, some of them are out of stock as of this article.
Purchase ZMKC Pocket Game Console Artisan Keycap
Switches
EV-01 Linear Switches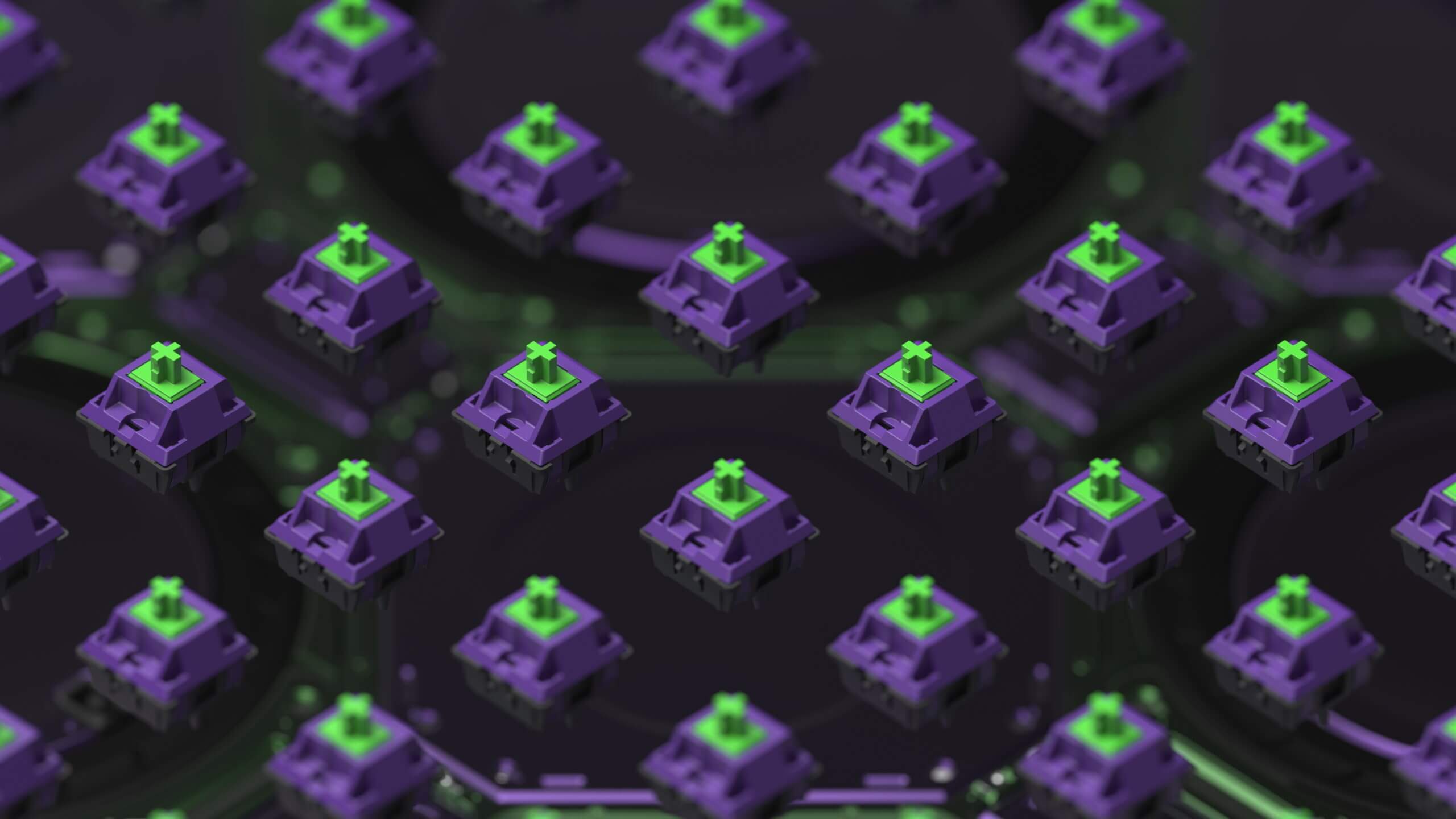 Probably the most mecha-nical switch (heh) you will see in this article. This is a linear switch with a color scheme inspired by the famous EVA-01 piloted by Shinji Ikari. These switches are produced by Durock/JWK who are known for quality in the community.
Purchase EV-01 Linear Switches
---
SP-STAR Magic Girl Edition Switches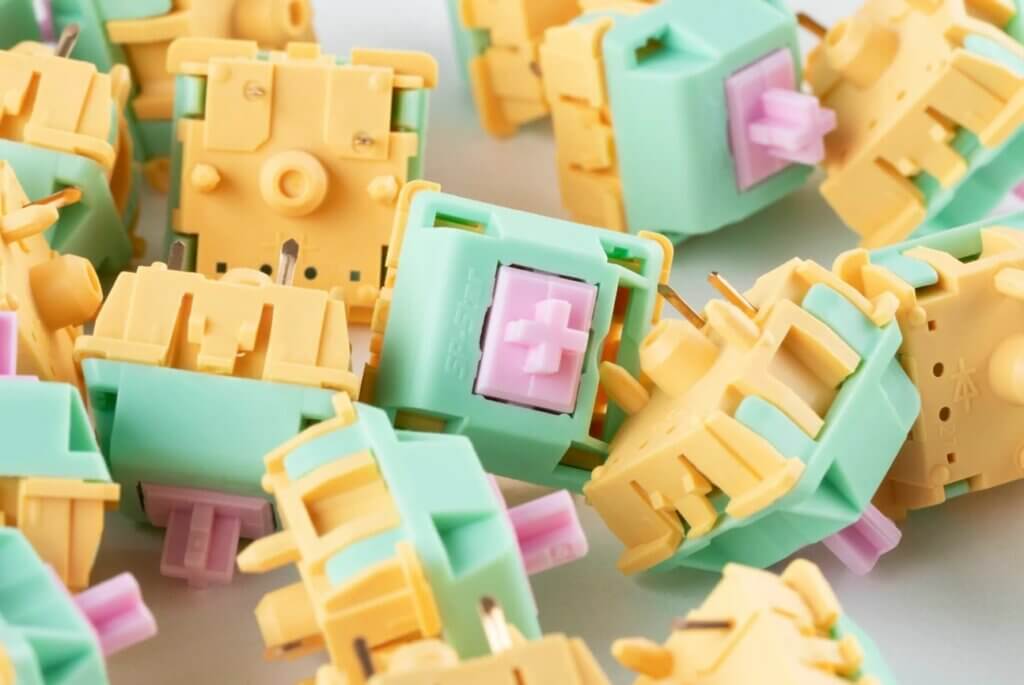 These SP-Star switches are tactile, with a nice pronounced "bump" to give you some feedback. I personally have used them in a couple of my builds and they are one of my favorite tactile switches. The colors do not have any effect on the typing experience, but the purple ones do look pretty.
Purchase SP-STAR Magic Girl Edition Switches
Desk Mats
Aesthetic Series Vol 1 Deskmat – Citypop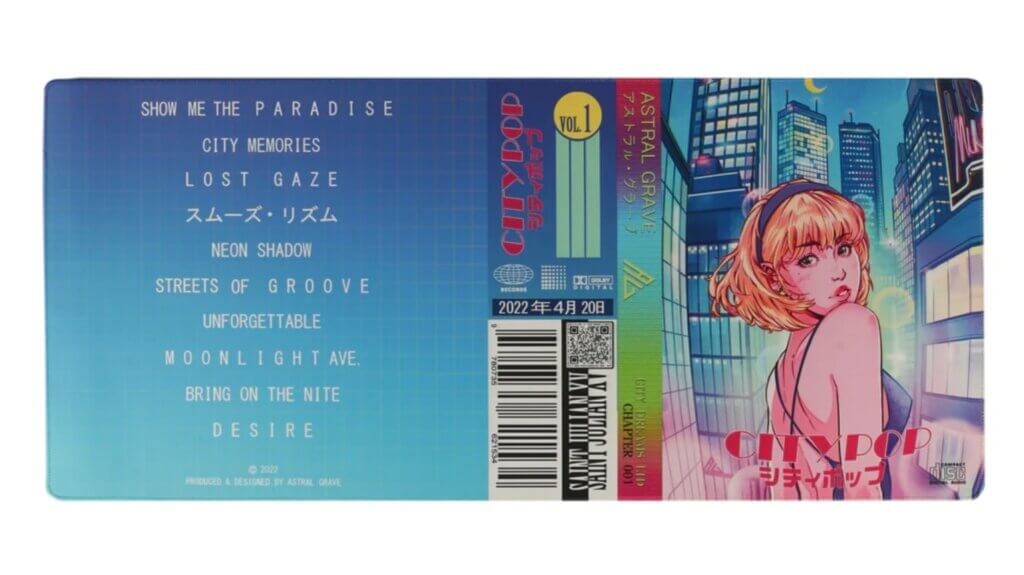 Carried by The Key Company that sells the SP-Star switches above, this desk mat will complement your retro citypop vibe setup very nicely. The illustrations were created by Julian Jenkins, an illustrator whose work is inspired by the 90s and anime. This particular illustration is my favorite from the series available. The format reminds me of those days of buying music CDs from the stores. Remember music stores? No?
Purchase Aesthetic Series Vol 1 Deskmat – Citypop
---
Sneak Box Desk Mats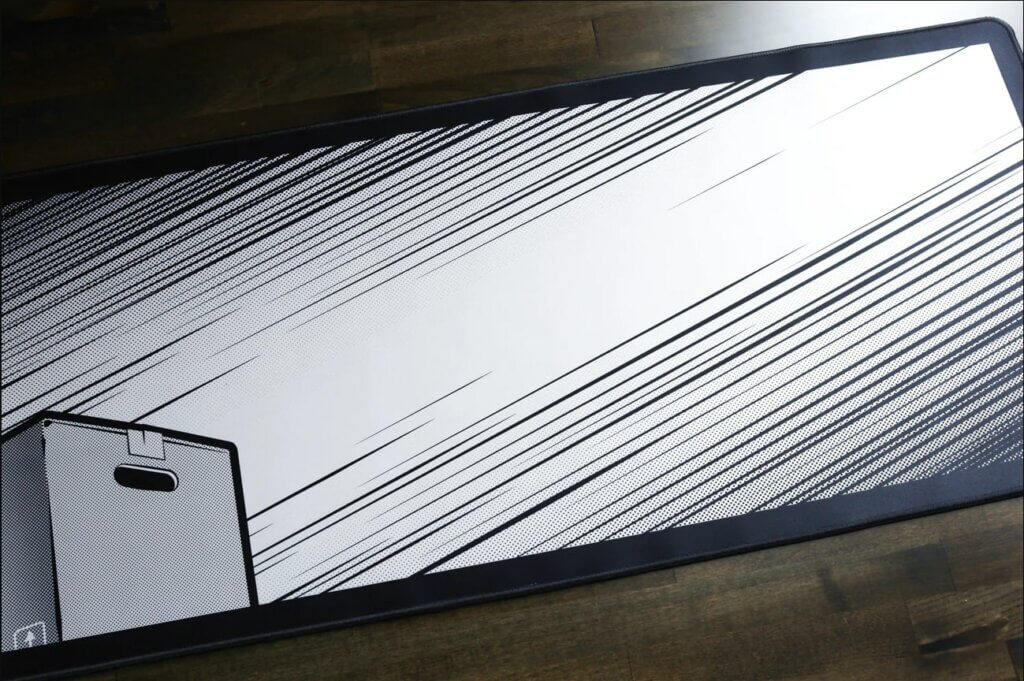 I am partial to the "Just a Box" design because of what it is referencing. However, it is not in stock right now. But the KATAKATA design would be my second recommendation. If you are into the minimalist look, the Kintsugi mat is both pretty and elegant.
---
GMK Hero Deskmat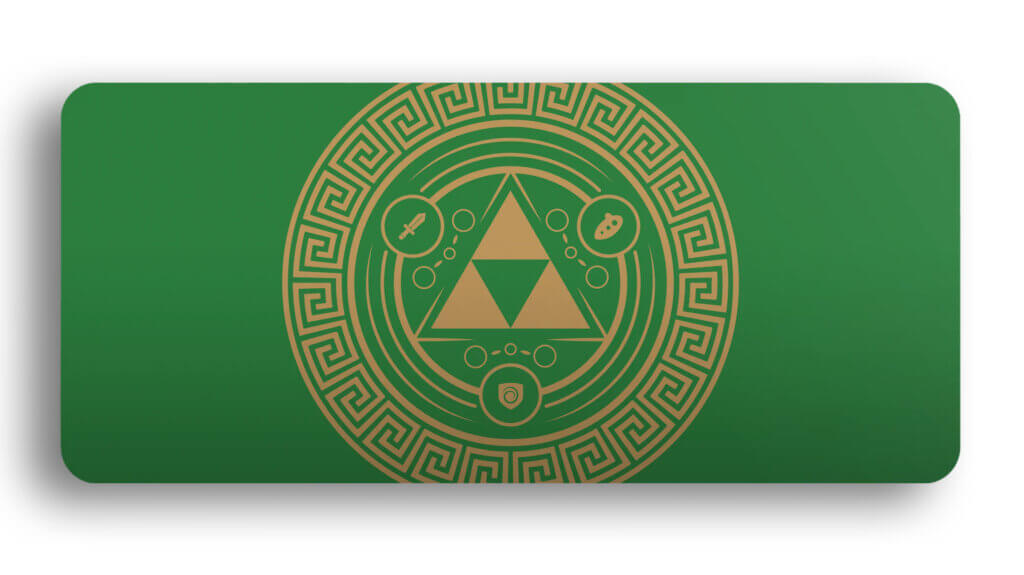 If there were a desk mat for a seasoned and/or beginner adventurer, this could be it. The set caters for those who are looking for more subdued design or a bolder, emblematic look. The desk mat is an accompaniment to the GMK Hero keycaps set. Unfortunately, the caps are no longer in stock *cries in sad Link*.
Keycaps
EPBT Divine Plan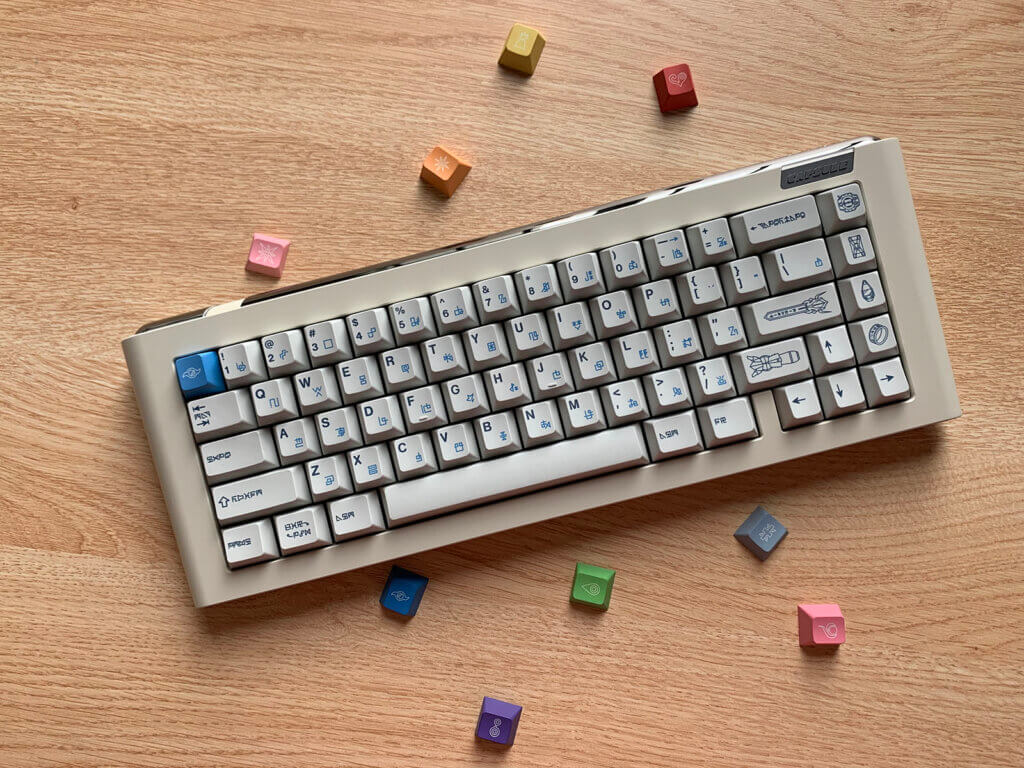 This is one of the keycap sets that I had been waiting for since the interest check was announced in late 2020. Finally, York, the designer, was able to produce it with ePBT. I have this set on my white KBDFans 67 Lite. Though the colors do not perfectly match, the keycaps look beautiful! This is a highly recommended set if you love Digimon.
---
CannonCaps Esper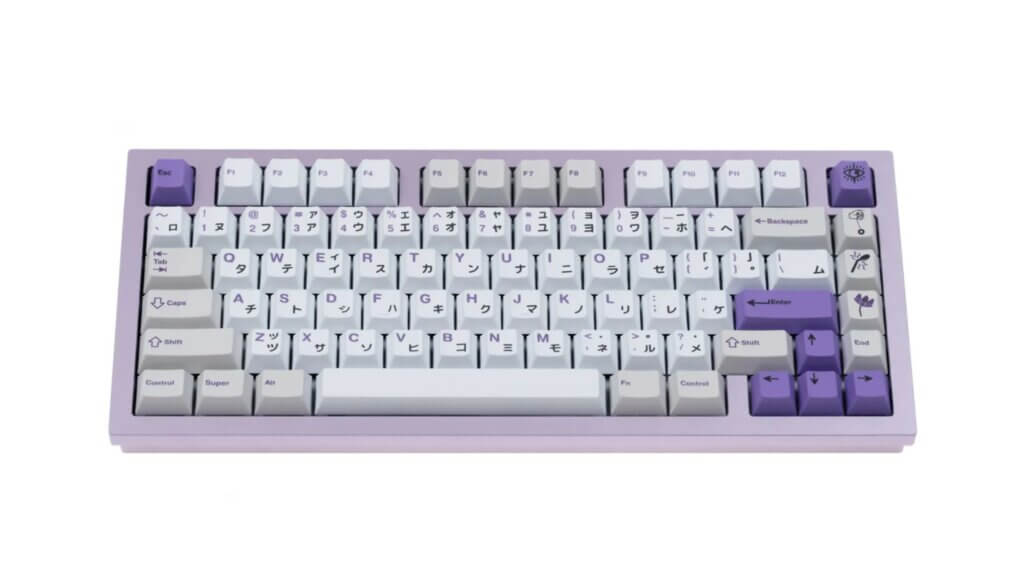 Derived from the term ESP-er, this keyset takes inspiration from individuals who exhibit extrasensory perception or paranormal abilities. The purple, white, and black color scheme fit together nicely in this set. If you are thinking of a lilac, white, or dark gray keyboard to pair with, this could work well.
---
GMK Dualshot™ 2 Cherry style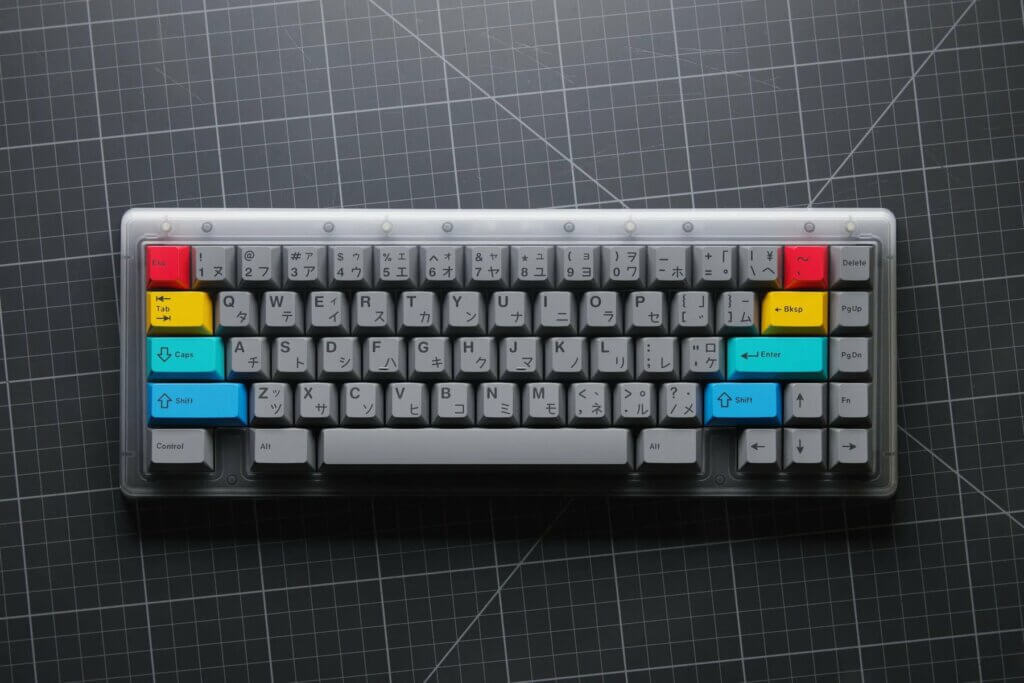 This set may not be in stock for too long. GMK Dualshot 2 seems like a very limited run based on my guess. The color scheme works well with any neutral-colored board such as gray, black, or white. This is a must get set for those who are longing for the old PlayStation 1 days. After almost two years of waiting, I received mine in late January this year. Currently, this set is available for purchase.
Purchase GMK Dualshot™ 2 Cherry style
---
IFK DSA MAGIC GIRL PORTICO68 KEYSET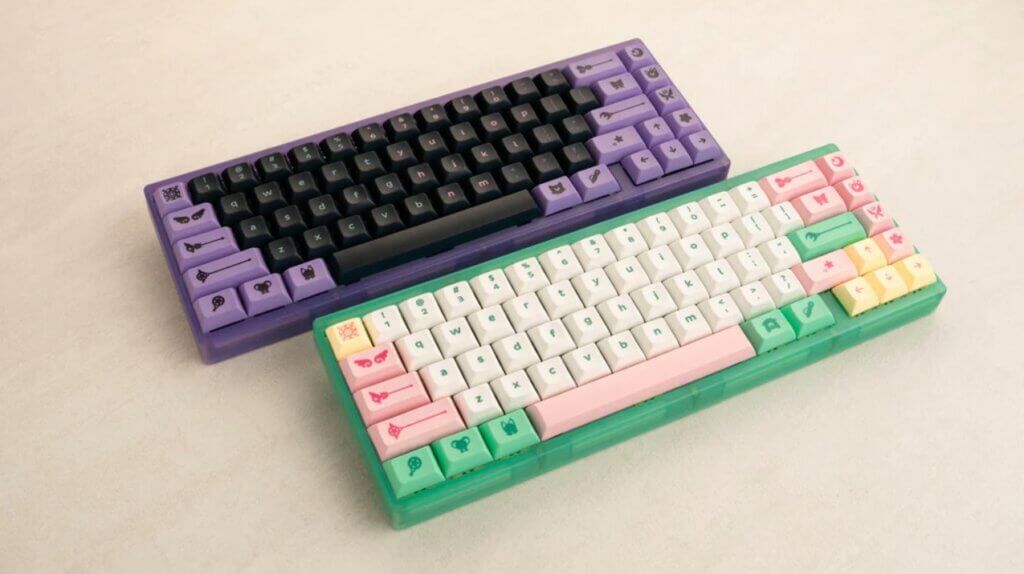 The Magic Girl Portico68 is a very cute set to accompany a specific board layout. I have this set because I ordered the Portico Magic Girl edition keyboard kit in 2021. As you can see, the design references a few famous magical girls anime. The biggest and only downside is the limited number of caps. It is made for an expanded 65% keyboard layout so, be careful if you are committing to buying this set.
Purchase IFK DSA MAGIC GIRL PORTICO68 KEYSE
---
That is all we have for this round of Yatta KATA-KATA. Let us know if you like this compilation of custom keyboard parts and want a second round.
Big thank you to our supporters
From their continous support, we are able to pay our team for their time and hard work on the site.
We have a Thank-You page dedicated to those who help us continue the work that we've been doing.
See our thank you page