Things We Saw Around The Web is a compilation of videos, news, podcasts, and articles that think you should check out!
We would love to bring more focus to small blogs & YouTube channels and their creative works, so if you know a great article/video you would like to see in our next roundup, please leave a link in the comments below.
⚓ Table of Contents:
---
🌟 In Case You Missed It: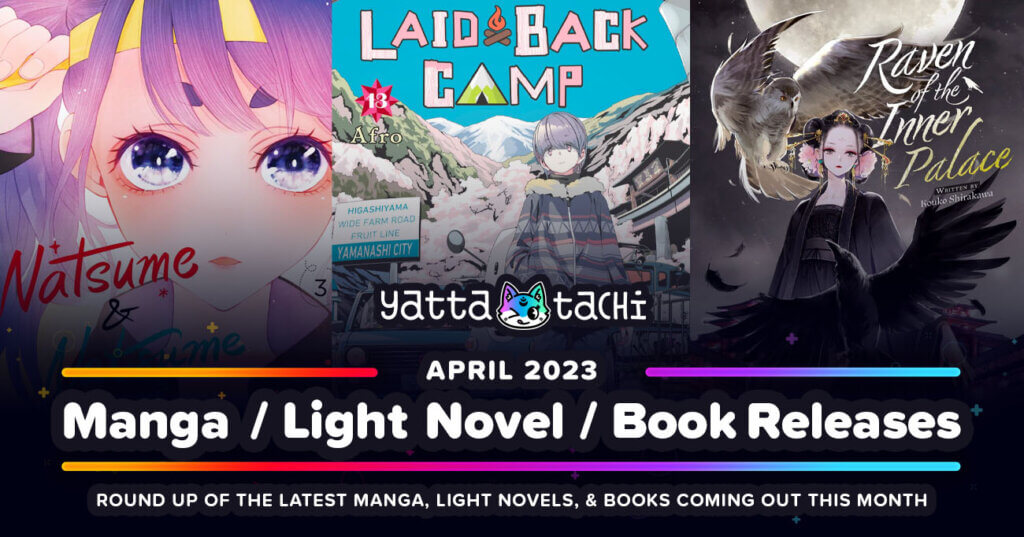 The April 2023 manga, light novels, & book releases from 10+ publishers, such as Yen Press, Seven Seas, VIZ Media, Kodansha, Azuki, & Irodori Comics!
---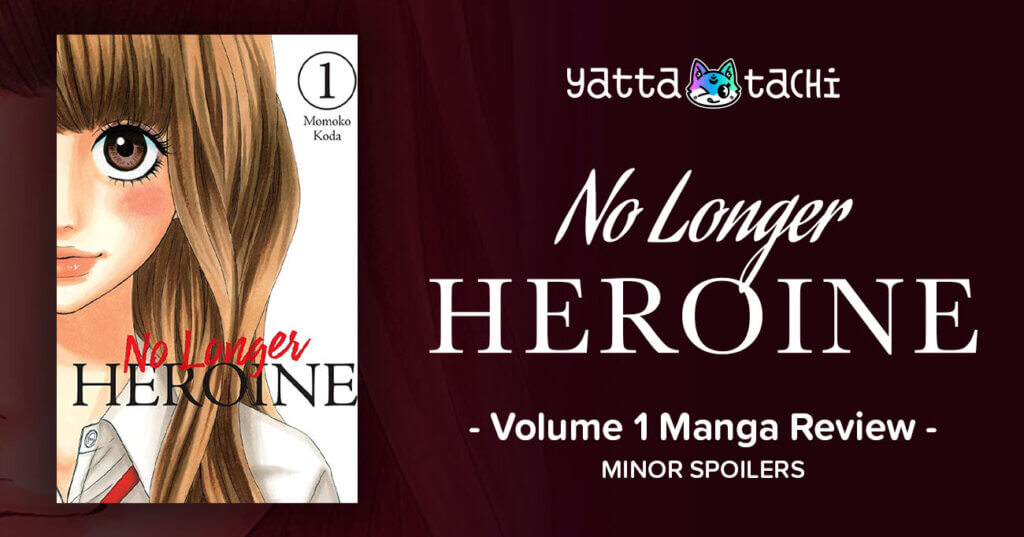 Momoko Koda's second published series, No Longer Heroine, is an absolute riot that any shojo fan will be able to relate to.
🍿 Movies Coming to United States Theaters in April
🗞️ Industry News:
Crunchyroll Adds Music Videos, Full-Length Concerts in Partnership with Sony Music – Crunchyroll announced on Saturday during the red carpet for the Crunchyroll Anime Music Awards that it has added music streaming to its paid subscription service in the form of short-form music videos and full-length concerts.
Crunchyroll to Merge VRV Streaming Service – VRV has announced that its streaming service will be officially sunsetted and merged with the Crunchyroll anime streaming service. Any active VRV subscriptions will be transitioned to a Crunchyroll subscription, with future billing going through Crunchyroll's system going forward. The date of the merger has yet to be determined.
VTuber Amatsuka Uto Announces Indefinite Hiatus – Independent VTuber Amatsuka Uto announced April 6 that she will be suspending her streaming and social media activities as of April 30.
Manga/Manhwa/Light Novel News:
Ize Press Licenses Unholy Blood, Your Letter, & More Manhwa at Sakura-Con

Unholy Blood
Your Letter
Overgeared
Jungle Juice
See You in My 19th Life

At Sakura-con 2023, Yen Press announced they licensed:

Manga

Bocchi the Rock!
The Deer King
Glitch
One More Step, Come Stand by My Side
The Ephemeral Scenes of Setsuna's Journey
When I Became a Commoner, They Broke Off Our Engagement!
Maiden of the Needle
The Shiunji Family Children
Monthly in the Garden with My Landlord
The Red Thread
Sasaki and Miyano Official Comic Anthology
CLAMP Premium Collection Tokyo Babylon
Minato's Laundromat
Honey Trap Shared House
Cheerful Amnesia
Stray Cat & Wolf

Novels

The Deer King (novel)
I May Be a Guild Receptionist, But I'll Solo Any Boss to Clock Out on Time
Days with My Stepsister
The Lawyer in Shizuku-ishi Sleeps with a Wolf
Only I Know the Ghoul Saved the World

Artbooks

AidaIro Illustrations: Toilet-bound Hanako-kun Artbook 2
Yana Toboso Artworks Black Butler 3
In Memorium:
✍️ Articles:
How a Major Toy Company Kept 4chan Online – Documents obtained by WIRED confirm that Good Smile, which licenses toy production for Disney, was an investor in the controversial image board.
2023 Upcoming Japanese Fiction Releases
Nasu: A Migratory Bird with Suitcase Review — EGGPLANTS THAT FLY
Throwbacks to Bring Back: Old Games I'd Love to See Get a Re-Release – "While reminiscing about the good old days I realized that a lot of great games are tethered to outdated consoles and thus inaccessible to new players… and if you ask me that's a TRAGEDY!"
📹 Videos:
Off the Menu's How Fast Food Took Over Tokyo
Also known as RCAnime, Matthew started a new channel focusing on food! "Fast food is everywhere. But I think Tokyo might have the best infrastructure for fast food in the world. From Yoshinoya to Saizeriya to McDonald's, let me eat a lot of fast food around Tokyo and explain why they're perfecting the craft of fast food."
---
LACKADAISY (Pilot) (Content Warning: Violence, Cursing, Alchohol Use, Guns)
"LACKADAISY, based on a comic series by Tracy J. Butler, was directed by Fable Siegel, produced by Iron Circus Animation, and made by a crew of more than 160 skilled artists across the world. The project was funded by Kickstarter backers, aided by Patreon supporters, and fueled by fan viewership and enthusiasm during the course of its production. Thank you so much for watching, and for your support!"
---
YOASOBI Idol Official Music Video (Oshi no Ko Opening)
Oshi no Ko is available to watch on HIDIVE.
---
Keina Suda – Mellow Music Video (Skip and Loafer's Opening Song)
Skip and Loafer is available to watch on Crunchyroll.
🎙️ Podcasts We Love:
Chatty AF 181: Ace/Aro Representation in Anime and Manga – Part 1
Dee, Alex, and Cy discuss asexual and aromantic coded characters and several new manga with explicit ace and/or aro leads.
---
Shojo & Tell: Clamp School Detectives (with Asher Sofman)
A discussion about all three volumes of CLAMP SCHOOL DETECTIVES by CLAMP.
---
🎥 Trailers:
Pretty Guardian Sailor Moon: COSMOS movie trailer
---
🎮 Wholesome Game Recs
Sushi Ben
Sushi Ben is a VR slice-of-life adventure about saving a restaurant from going out of business. "…beautiful 3D manga panels and an anime-inspired art style. Experience a variety of VR activities as you fend off the greedy landlords who are trying to shut down the restaurant."
Wholesome Direct 2023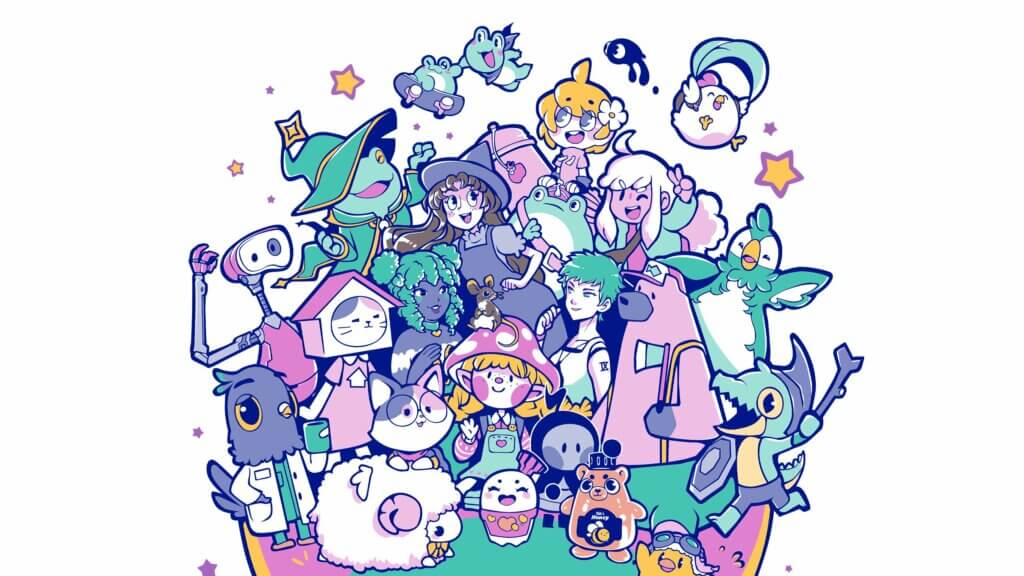 If you like Wholesome games, then you're in luck! Wholesome Direct is returning in June 2023! There is a sign-up form available on their site so you can more information.
✨ Everybody say, "YATTA"!
Featuring content, news, and shoutouts from folks in the Yatta-Tachi community!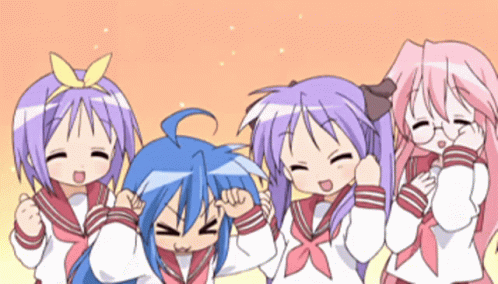 Kirra debuted as a nigen animation on Spy Classroom Episode 12
📰 Read/Watch More News!
---
Special thank you to the folks who helped us compile this issue of Things We Saw Around the Web: Necara, Kpossibles, &  Daryl Harding!
Big thank you to our supporters
From their continous support, we are able to pay our team for their time and hard work on the site.
We have a Thank-You page dedicated to those who help us continue the work that we've been doing.
See our thank you page