Now that we are over halfway through the season, let's take a look at which Spring 2022 anime are on the Yatta-Tachi staff's watchlist.
Spy x Family
Studio: WIT Studio, CloverWorks
Genre: Comedy, Family Life, Action, Secret Identity, Manga Adaptation
Synopsis: Master spy Twilight is the best at what he does when it comes to going undercover on dangerous missions in the name of a better world. But when he receives the ultimate impossible assignment—get married and have a kid—he may finally be in over his head! Not one to depend on others, Twilight has his work cut out for him procuring both a wife and a child for his mission to infiltrate an elite private school. What he doesn't know is that the wife he's chosen is an assassin and the child he's adopted is a telepath! – Anime Planet
Where You Can Watch It:
---
Ya Boy Kongming!
Studio: P.A. Works
Genre: Comedy, Slice of Life, Music, Time Travel, Romance of the Three Kingdoms, Manga Adaptation
Synopsis: General of the Three Kingdoms, Kongming had struggled his whole life, facing countless battles that made him into the accomplished strategist he was. So on his deathbed, he wished only to be reborn into a peaceful world… and was sent straight to modern-day party-central, Tokyo! Can even a brilliant strategist like Kongming adapt to the wild beats and even wilder party people?! – Anime Planet
Where You Can Watch It:
---
Love after World Domination
Studio: Project No. 9
Genre: Superheroes, Action, Comedy, Romantic comedy, Henshin heroes, shonen, Manga Adaptation
Synopsis: There are two sides to every coin… light vs. dark, good vs. evil, love vs. hate. Sometimes the line between the two grows thin… and it's so, so easy to cross. So it's no surprise that Fudo Aikawa, A.K.A. Red Gelato of the Gelato Five and hero to all people just may have happened to fall for the villainess and member of the shadow organization Gekko, Desumi Magahara! But when opposites like these attract, there are more than a few obstacles to their love…! What's a pair like this to do? – Anime Planet
Where You Can Watch It:
---
Shikimori's Not A Cutie
Studio: Doga Kobo
Genre: Comedy, Romance, Romantic Comedy, School Life, Manga Adaptation
Synopsis: Shikimori and Izumi are high school sweethearts. They hold hands walking home from school, they flirt in the halls, they tease each other. But Shikimori knows what she wants and how to get it. She can turn from cutie to cool in an instant and Izumi loves to be around when that happens! – Anime Planet
Where You Can Watch It:
---
Healer Girl
Studio: Studio 3Hz
Genre: Slice of Life, Music, Original Work
Synopsis: The story is set in a world where three schools of medicine are pervasive: Western medicine, Eastern medicine, and "vocal medicine." The healing of illness and injuries via songs is a special technique that not only improves the mental health of patients, but also the mental health of doctors. Such "Healers" strive to sing when called upon to respond to the health and anxiety of patients and doctors alike. The anime depicts the healer girls in training at the Karasuma Vocal Medical Institute. – Anime Planet
Where You Can Watch It:
---
Kaguya-Sama: Love Is War -Ultra Romantic-
Studio: A-1 Pictures
Genre: Comedy, Drama, Romance, Seinen, Romantic Comedy, Student Life, Manga Adaptation
Synopsis: The elite members of Shuchiin Academy's student council continue their competitive day-to-day antics. Council president Miyuki Shirogane clashes daily against vice-president Kaguya Shinomiya, each fighting tooth and nail to trick the other into confessing their romantic love. Kaguya struggles within the strict confines of her wealthy, uptight family, rebelling against her cold default demeanor as she warms to Shirogane and the rest of her friends.
Meanwhile, council treasurer Yuu Ishigami suffers under the weight of his hopeless crush on Tsubame Koyasu, a popular upperclassman who helps to instill new confidence in him. Miko Iino, the newest student council member, grows closer to the rule-breaking Ishigami while striving to overcome her own authoritarian moral code.
As love further blooms at Shuchiin Academy, the student council officers drag their outsider friends into increasingly comedic conflicts. – MyAnimeList
Where You Can Watch It:
---
What are your thoughts on the shows we picked? Good choices? Or did we choose… poorly? Be our Grail Knight and let us know in the comments!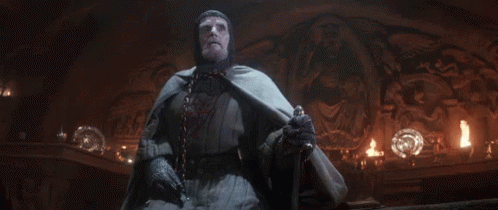 Big thank you to our supporters
From their continous support, we are able to pay our team for their time and hard work on the site.
We have a Thank-You page dedicated to those who help us continue the work that we've been doing.
See our thank you page