Welcome to the Yatta-Tachi Re-Design: Happy Go Lucky!
If you're not seeing the re-design, it can take up to 24hrs for the DNS to clear and you should be to see it then!
First, I want to say that Chris and I spent months researching and putting our career experience to the test on creating this fully loaded, beast of a re-design called Omega Weapon Happy Go Lucky. I wish I could say it was an easy feat, but a lot of careful consideration went into place to guarantee our visitors, new or old, will receive the best experience we can offer.
Second, a million thanks to Chris for spending many late nights staying up to code the site. Without him and his expertise, we wouldn't be where we are today. I can't be any more thankful for him.
Third, many thanks to the Yatta-Tachi staff for humoring both Chris and I as we threw so much UX jargon in their direction. I think they mostly smiled and nodded to our design/development tangents. Bless them. Thank you, staff, for trusting Chris and I and believing in us when we didn't think we would defeat this Final Boss.
Let's look under the hood and see what the new site has to offer!
---
Lightning-fast on Every Device (Speed)
Did you know that the average visitor expects a site to load in 2 seconds or less, and they tend to abandon a site that isn't loaded within 3 seconds? Well, now you do! This is one thing our site seemed to lack, so Chris and I casted a haste and voila. We also lightened up the site by eliminating AJAX! If anyone is curious on how we accomplished it, leave a comment and I'm sure Chris will explain it all to you!
Cast Phoenix Down on the Comment System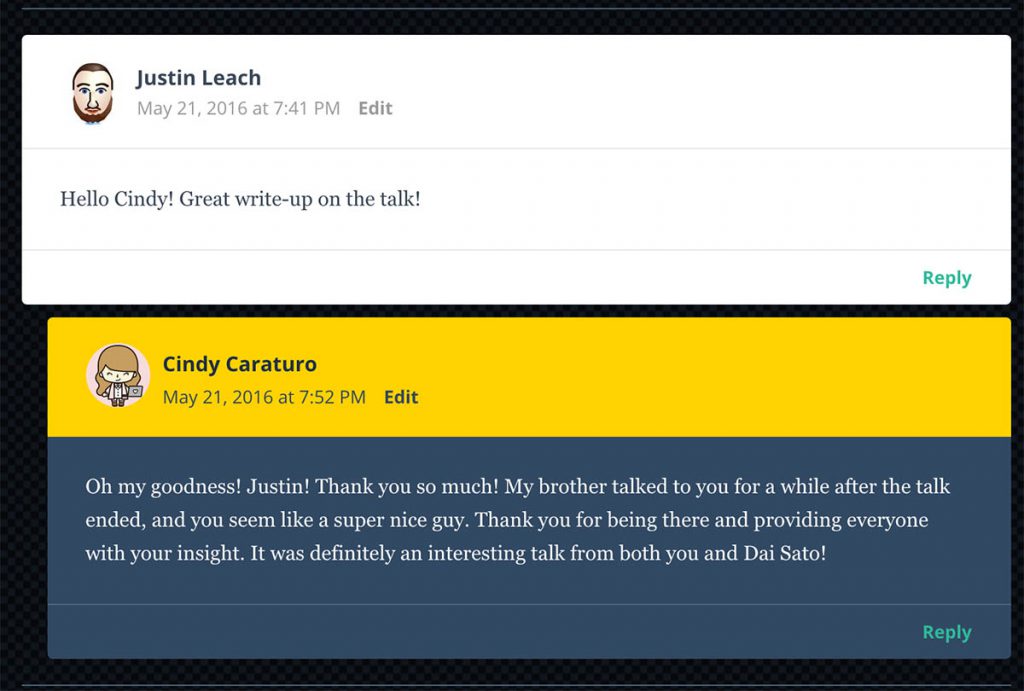 Gone is the rather bland, confusing commenting design. We made a complete overhaul on the rather dead looking section. Now, you can see the comment chain more than 2 levels deep, and be able to easily track the flow of conversation. Also, if the author of the post replies, their comment will be highlighted with a golden header.
Improved Experience No Matter What You View It On (Responsive)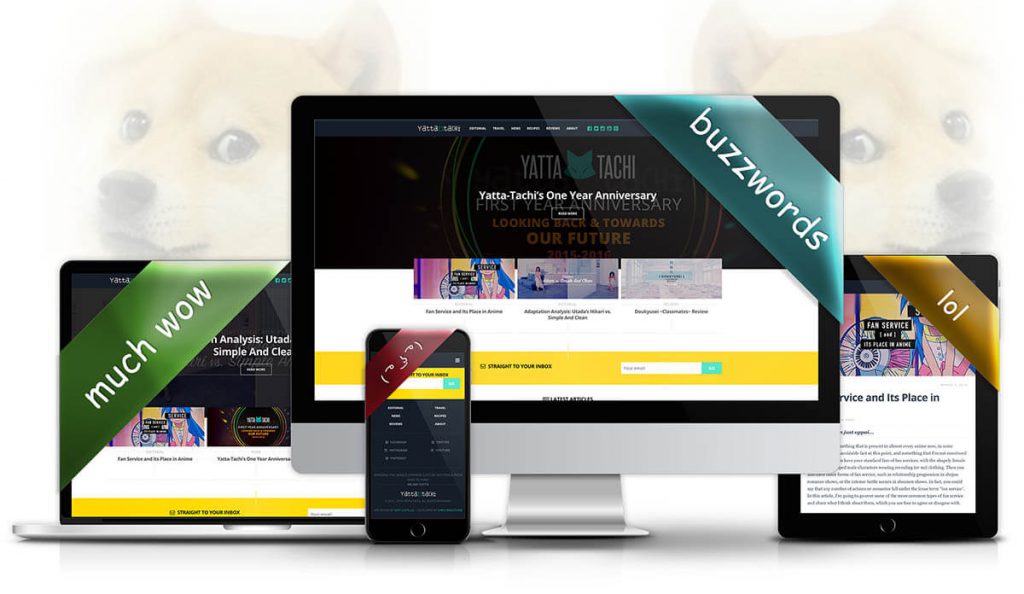 Size doesn't matter. Chris made sure that no matter what browser you use, you will get to fully experience what Happy Go Lucky has to offer! We made sure to check it on as many platforms as we can think of. Yes, that means even on Internet Explorer and Blackberry.
Easy on the Eye (Readability)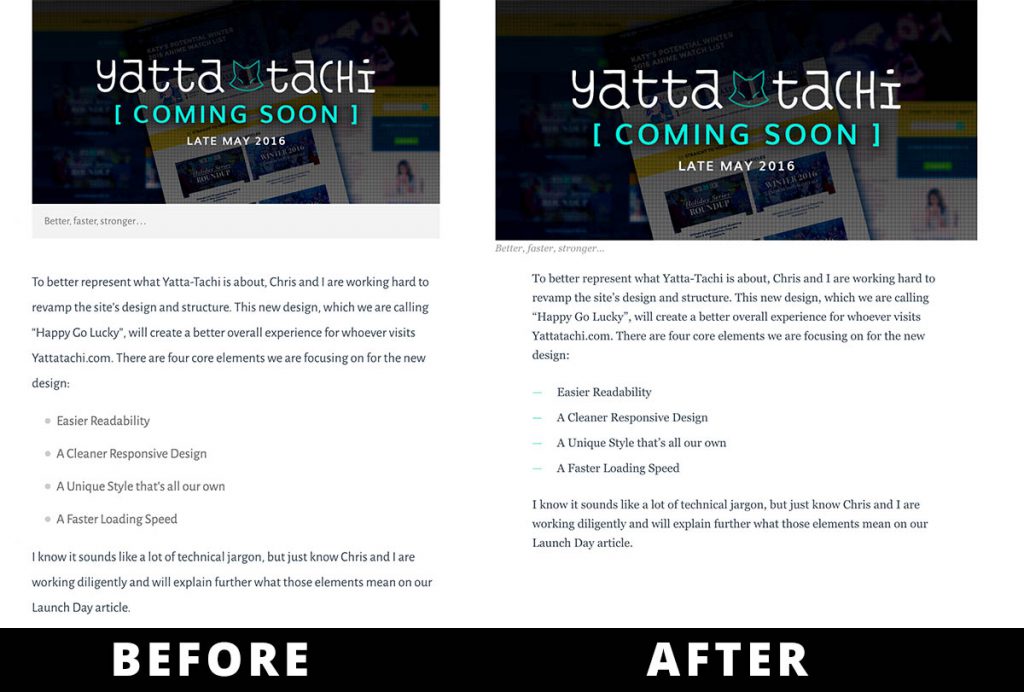 As a person who suffers from mild dyslexia, I know the struggles of trying to read anything online, and our site was no exception. I absolutely hated the format (font, font size, line height) we had and I always had the hardest time trying to read my contributor's articles. Exercising the latest practices for readability, we optimized the optimal line length for the body text to be 50-60 characters per line. This helps a reader's eye from having to jump back and forth too often, or from trying to follow a line across a page and back without losing their place.
All Are Welcome (Accessibility)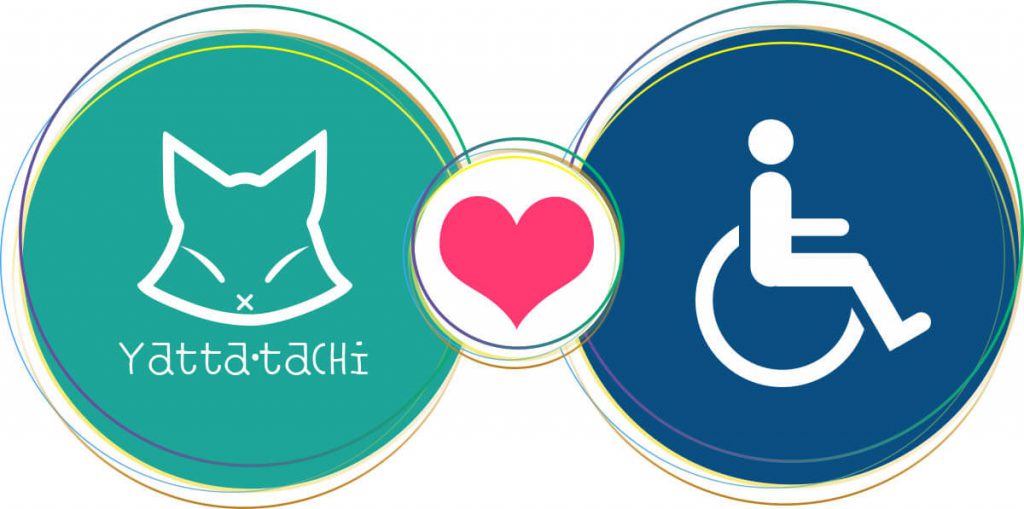 One thing I have noticed in the community is the lack of consideration for visitors with a disability. Whether it is dyslexia, blindness, etc, we want to welcome all visitors from all walks of life to experience what Yatta-Tachi has to offer. While I know we are not 100% accessible, we will be making serious strives to make it as close as we can, including alternate image text and aria-labels for screen readers, increasing color contrast to clarify elements for those suffering with color blindness, and various other enhancements.
Now what?
Once the dust settles and we have updated the format on our old articles, we will be working towards adding more enhancements and gearing towards the second phase of Happy Go Lucky. Wash and repeat! What do you want us to do?
Explore! Look around! Check us out on your computer, on your phone, go crazy! If you spot a bug, let us know by emailing us a screenshot and include what operating system and browser you're viewing the site on and what versions (ie: Mac 10.11.5, Safari, 9.1.1)!
Thanks everyone for your dedication and support. We wouldn't where we are today with you. <3
Let us know what you think of the new site in the comments!
Big thank you to our supporters
From their continous support, we are able to pay our team for their time and hard work on the site.
We have a Thank-You page dedicated to those who help us continue the work that we've been doing.
See our thank you page