The Electronic Entertainment Expo (his friends call him E3) is off to a big start this year, with Microsoft and Sony giving their press conferences on Monday. Several other developers have also held announcements, but I'm going to focus on Sony for this one. Now, I don't own any of the current generation of gaming systems. Can anything I saw convince to me to give in and pick one up? Read on to find out!
First impressions are… well, Sony knows how to put on a show! A huge stage with a theater packed full of people, and the first thing we hear is a live orchestra performing a powerful piece, with chanting alongside it. It was all very impressive.
So it begins…
The curtain rises and we get a look at our first game of the evening. I have to say, games are simply a wonder to look at nowadays. The graphic capabilities keep getting better and better every year. On to the game. We see a boy skip into a house and a man speaks to him from the shadows. As he comes out, the man says the boy will be tested on his ability to hunt. He seems a bit familiar for some reason…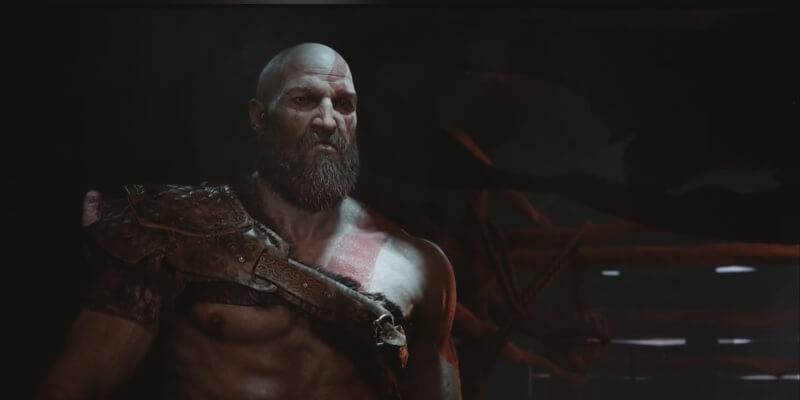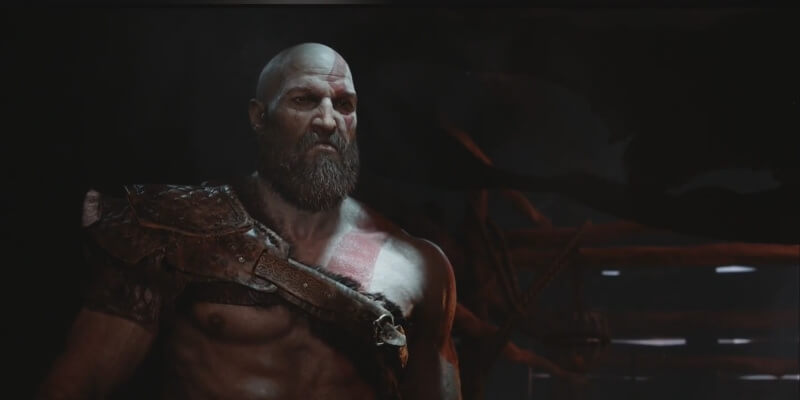 It appears to be a Nordic setting of some kind: frozen wasteland, stone ruins, it paints quite the picture. The two go hunting for a deer and run across a huge creature of some kind, maybe a troll. After a minute or two of fighting, the man activates an ability called "Spartan Rage." Okay, now we know for sure who this is. The monster is defeated, the two catch the deer and the boy makes his first kill. The camera pans to a torn landscape and we see a dragon fly towards the camera. "God of War." Yep, there it is! I haven't really played any others in the series, but this one looks to have potential.
The Last Guardian
Next up is a game that's been in development for almost ten years now. From the team that brought us the critically acclaimed games "Ico" and "Shadows of the Colossus," we have "The Last Guardian." Now, we didn't learn much about the game this time around, but the trailer looks beautiful. I love the art style, which has a feeling of being hand drawn while still having that realism we've come to expect from modern games. I'm looking forward to hearing more about this upon release.
Horizon Zero Dawn
The next game is one I remember hearing about before and have been eager to learn more about. Called "Horizon Zero Dawn", the game appears to be set in a future where humanity has gone back to a more primitive society. People hunt with bows and seem to live in villages. How can we tell it's the future? Robot dinosaurs! That's right, robots. It appears that much of the landscape has robotic versions of various animals that you hunt to collect supplies. I have to say, the setting for this one looks fascinating.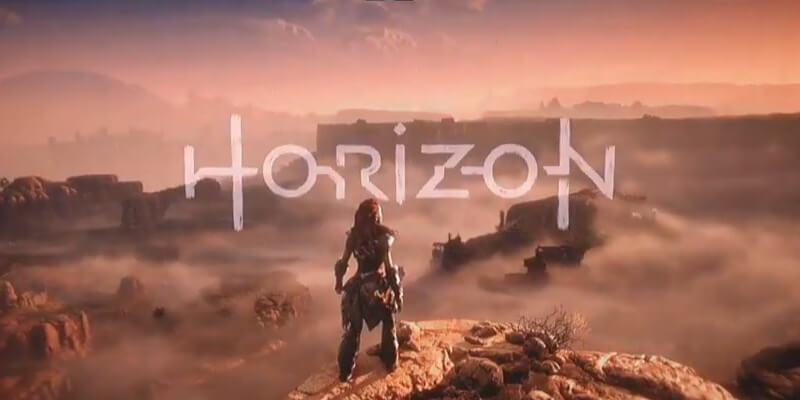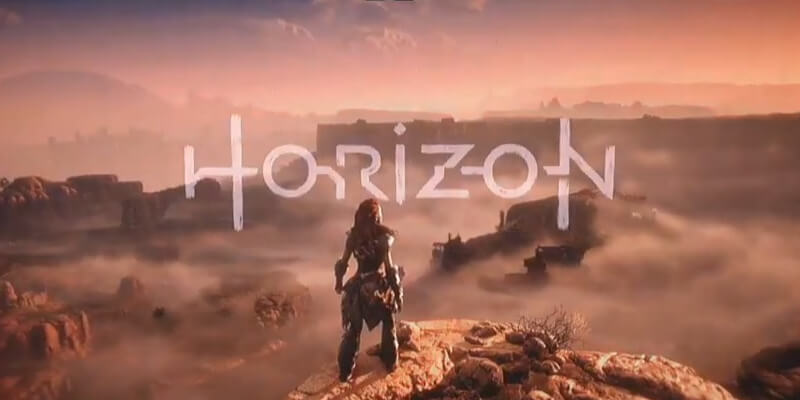 Next up are a couple of related announcements. We start off with a creepy, dark trailer of a man exploring an abandoned house. After being weirded out for a few minutes, it turns out we're looking at the new "Resident Evil VII." What makes this interesting is that the entire game will be available on PlayStation VR from launch, a platform which will premiere worldwide this October.
Final Fantasy XV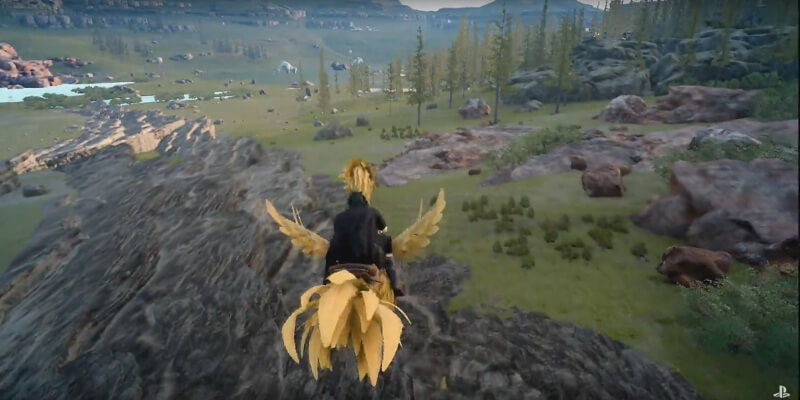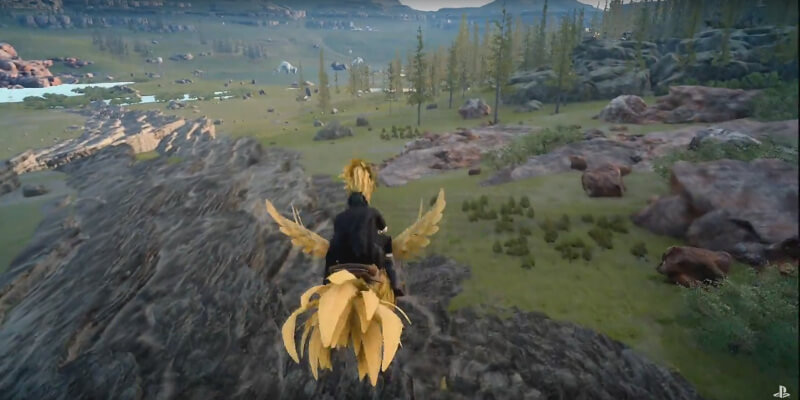 They seem to be pushing virtual reality heavily this year, as even "Final Fantasy XV" gets in on the VR action. After seeing a trailer for the game proper, with a very delightful version of the "Chocobo Theme" to match, we get a glimpse at what appears to be a first person shooter element that utilizes the headset on someone. Given the popularity of virtual reality right now, combined with the hype for a new Final Fantasy, it will be interesting to see what becomes of this.
Hideo Kojima & Death Stranding
The last game trailer I'll look at is for a game from the legendary Hideo Kojima. Now heading his own production company, his team has brought us something… something. I'm still confused by this one, so I'll let the trailer speak for itself.
And that's the end of the wrap-up! That's only a few of the many, many games previewed during the conference and only a start to all the ones sure to be revealed this week. I have to say, it's a pretty impressive line up so far, and I look forward to seeing what everyone is bringing to the table this year. I think we're going to see a lot of great things! What about you? What are you pumped for? Something I didn't mention? Let us know in the comments what is getting you hyped!
For those wanting to watch the Sony E3 press conference in full, you can do so below:
Big thank you to our supporters
From their continous support, we are able to pay our team for their time and hard work on the site.
We have a Thank-You page dedicated to those who help us continue the work that we've been doing.
See our thank you page