Since we are over halfway through the Fall 2018 anime season, I think it's a good time for us to let you know what shows we are watching and would recommend. Let us know in the comments which shows you're watching!
Zombieland Saga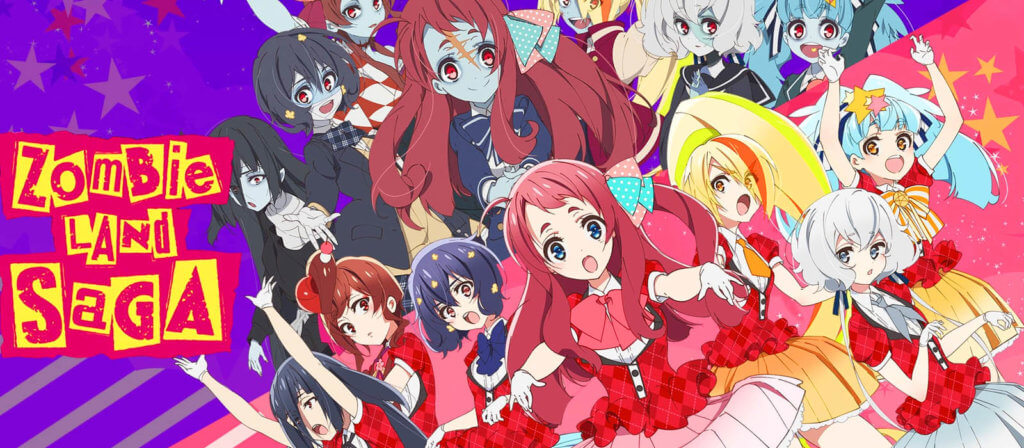 Synopsis: A typical morning. The usual music. Their normal lives. The peace these seven girls experience will suddenly be destroyed. By the living dead… zombies. A reality that they never wanted a part of, an amazing and terrifying zombie world. They all share one wish: "We want to live." These girls will struggle through this saga, in order to achieve a miracle.
Where you can watch it: Funimation (Simuldub), Crunchyroll (Simulcast)
Find more information about Zombieland Saga on Anime-Planet
Why Crystal, Bill, and William are watching it:
Crystal: Zombieland Saga is like no show I've seen before. It mixes horror and comedy and music in a new way and the storyline is so bizarre that I can't stop watching. It's a fun show, but it's made even better because of its great characters. Each female character has a unique personality and it's interesting to learn more about them. It's not quite a scary show, but if you're looking for something a little weird and out of the box, I'd recommend it!
Bill: I have no idea where to begin with this one. It's a zombie show. No wait, its an idol show. There's a rap battle. There's death metal. Its totally bizarre, very funny, and occasionally gory and kind of creepy. Please don't skip it.
William: Before the PV of this anime came out, many were wondering what to expect from Zombieland Saga. I won't spoil too much fo what happens in this show because the best way to watch it is to go in blind. For those, however, who are curious and want a taste of what they're going to expect, Zombieland Saga excels in blending horror, comedy, and anime idol antics into a fun viewing experience. The idea of "zombie idols" offers a fresh take on a familiar genre of anime fandom. Not to mention, each character has their own personality, and it's been really fun seeing how each of them interact with one another. Plus, you'll also learn a few tourist facts from Saga Prefecture – the area the anime takes place in.
Thunderbolt Fantasy Season 2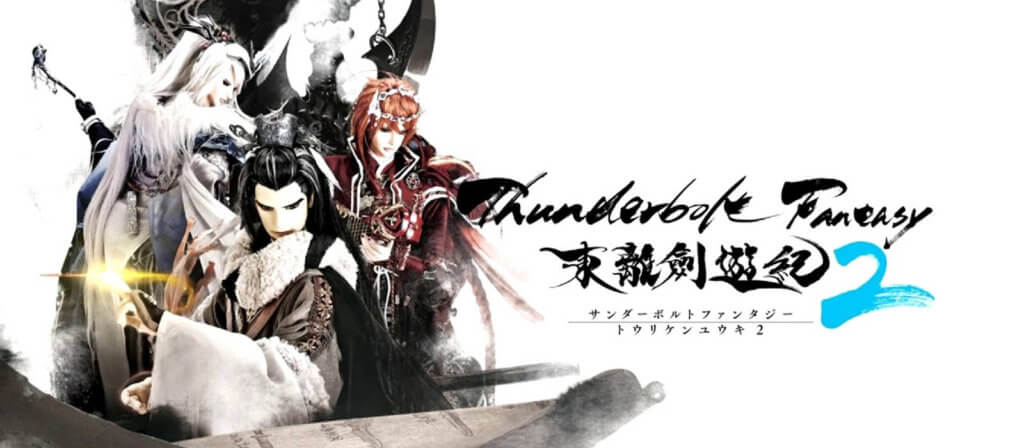 Synopsis: Carrying the Sorcerous Sword Index,  a treasure said to invite calamity, Shāng Bù Huàn continues to wander the land. After departing his birthplace of Xi Yu and arriving in Dōng Li, he found a brief respite before being discovered by his bitter enemy, Huò Shì Míng Huáng–and now, his life is once again in danger. From the distant west, countless bizarre killers with otherworldly powers assail him… until a strange bard clad in crimson arrives to help.
Where you can watch it: Crunchyroll (Simulcast)
Find more information about Thunderbolt Fantasy Season 2 on Anime-Planet
Why Bill is watching it:
Bill: The puppets are back! If you liked season one, I can't imagine you won't like season 2. It has just as many beautifully crafted puppets, ridiculous one-liners, and wild fight scenes as always, including one scene where the puppets fight a full-sized human in a kaiju costume. There's nothing else like it.
Rascal Does Not Dream of Bunny Girl Senpai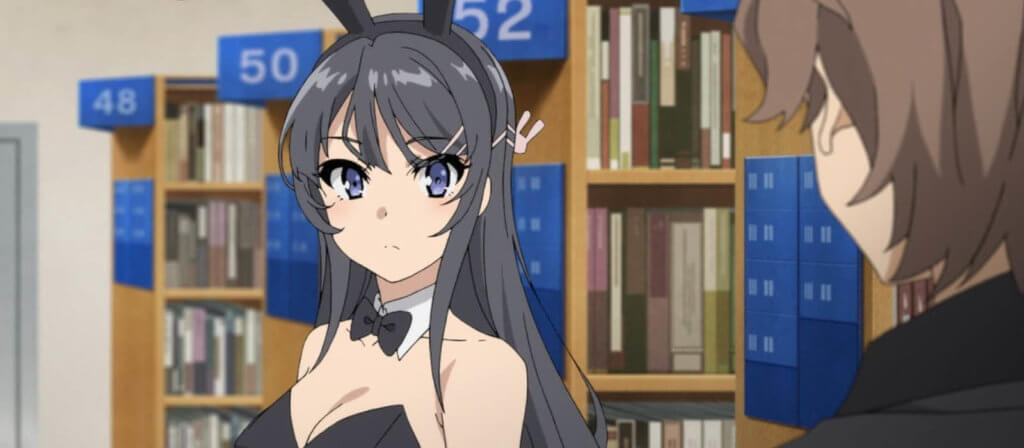 Synopsis: Puberty syndrome – Abnormal experiences rumored on the internet to be caused by sensitivity and instability during adolescence. This year, Sakuta Azusagawa, a second-year student at a high school near Enoshima, meets several girls that are experiencing this "puberty syndrome." For instance, he meets a wild bunny girl in the library. She turns out to be an actress on hiatus, Mai Sakurajima, who is also his senior at the school. For some reason, no one else can see this enchanting girl. How did she become invisible…?
Where you can watch it: Crunchyroll, Wakanim, Aniplex of America
Find more information about Rascal Does Not Dream of Bunny Girl Senpai on Anime-Planet
Why William is watching it:
William: Rascal Does Not Dream of Bunny Girl Senpai roped me in with the protagonist witnessing a bunny suit-clad high school girl walking around to the attention of no one. It's an intriguing blend of high school drama and light fantasy. The tone and story of the anime feels very familiar to shows like Oregairu and Bakemonogatari with a cynical protagonist being involved with the strange cases of girls he knows. I'm looking forward to seeing whose story gets adapted next and how the presence of Adolescence Syndrome progresses everyone's story.
UzaMaid! (Uchi no Maid ga Uzasugiru!)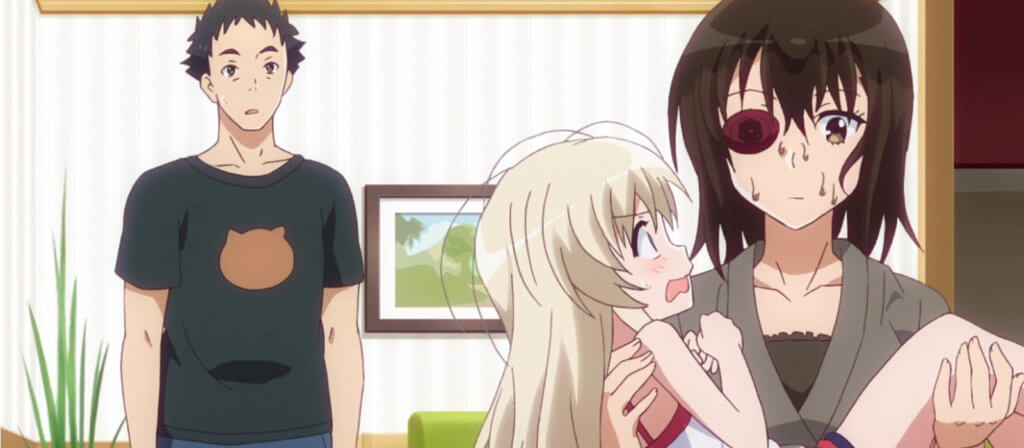 Synopsis: Misha is an elementary school girl who lives with her father, having lost her mother at a young age. A new maid has joined their household, and on top of being an unusually muscular woman, she also has an excessive love for young girls!
Where you can watch it: ADN, Crunchyroll
Find more information about UzaMaid! on Anime-Planet
Why Crystal is watching it:
Crystal: UzaMaid has been the surprise of the season for me. What I generally thought would be a slow slice of life turned out to be a hilarious comedy. Underneath the comedy there's also a heartwarming layer as Tsubame tries to help the reclusive Misha open up to others. This makes UzaMaid an anime that develops both its characters and shows the changes in their relationship. It's the perfect mix of seriousness and humor, and something fun to watch if you prefer your serious anime with a lighter tone.
Double Decker! Doug & Kirill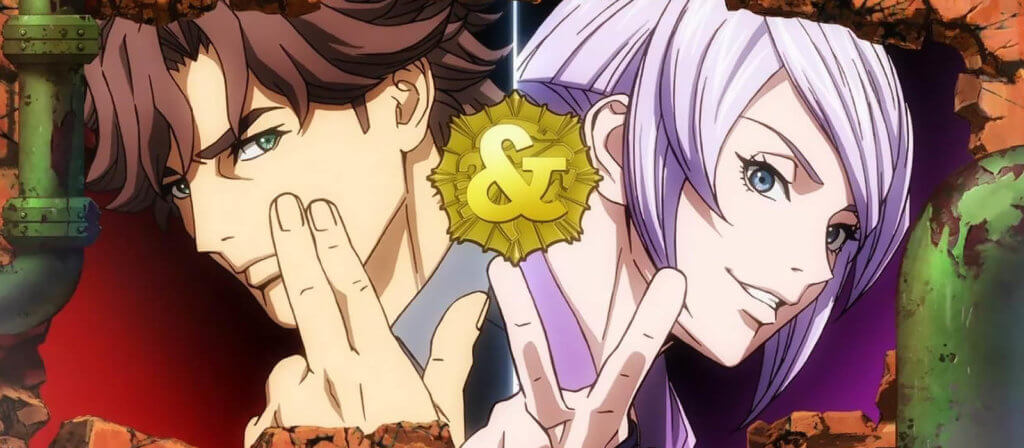 Synopsis: The city state of Lisvalletta. Two suns rise above this city, and the people here live peaceful lives, but in the shadows crime and illegal drugs run rampant. Among them is the dangerous, highly lethal drug "Anthem" which casts a dark shadow over the city. The SEVEN-O Special Crime Investigation Unit specializes in cracking down on Anthem. This unit operates in two man "buddy" teams in what's called the "Double Decker System" to tackle the problem. Doug Billingham is a seasoned investigator, and joining him is Kirill Vrubel, whose abilities are mysterious and unknown.
Where you can watch it: Crunchyroll, Funimation(Simuldub)
Find more information about Double Decker! Doug & Kirill on Anime-Planet
Why William is watching it:
William: From the people that brought you Tiger & Bunny comes the story of Doug Billingham – a stoic police detective – and his over-his-head partner Kirill. Together they work to clean the streets of crime and drugs with a colorful cast of investigators from the special unit squad Seven O. This anime is fun to watch, not only because of its anticlimactic comedy, but also its action sequences and dynamic personalities driving the show. Wouldn't you want to hang out with a sass-talking pink haired beauty, an android, and a badass punk girl? Did I also mention it has one of the best ending songs this season?
SSSS.Gridman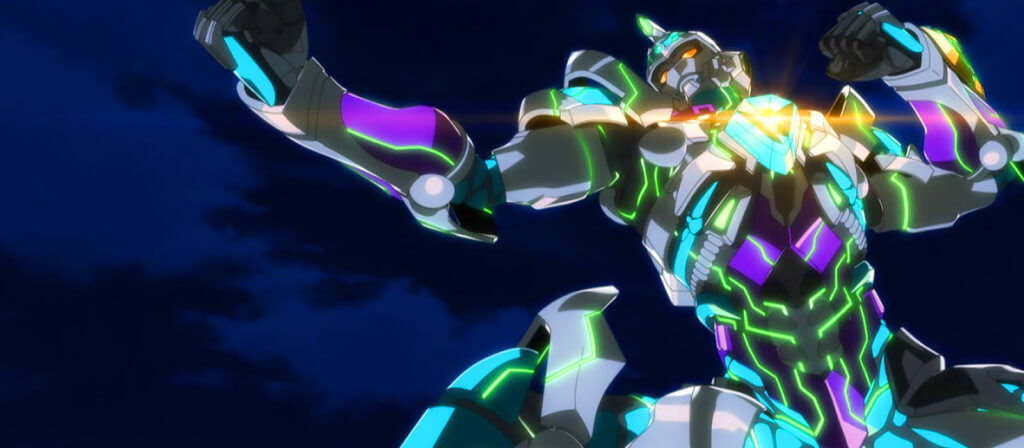 Synopsis: Yuuta Hibiki can't remember who he is, and now he's seeing and hearing things that others don't! A voice from an old computer tells him to remember his calling, and he sees a massive, unmoving creature in the distance. Nothing's making sense—until the behemoth springs to life! Suddenly, Yuuta is pulled into the digital world, reappearing in the real one as the colossal hero—Gridman!
Where you can watch it: Funimation(Simuldub), Crunchyroll
Find more information about SSS.Gridman on Anime-Planet
Why Bill is watching it:
Bill: I'll admit that Gridman wasn't on my radar until all that fan art started turning up, but I wish it had been. It has a confident, kinda quirky directorial style, with great attention to detail in both character animation and action animation. And if you're a tokusatsu and/or mecha nerd, there's tons of easter eggs and references scattered throughout for you to pick up on.
Ms. Vampire Who Lives In My Neighborhood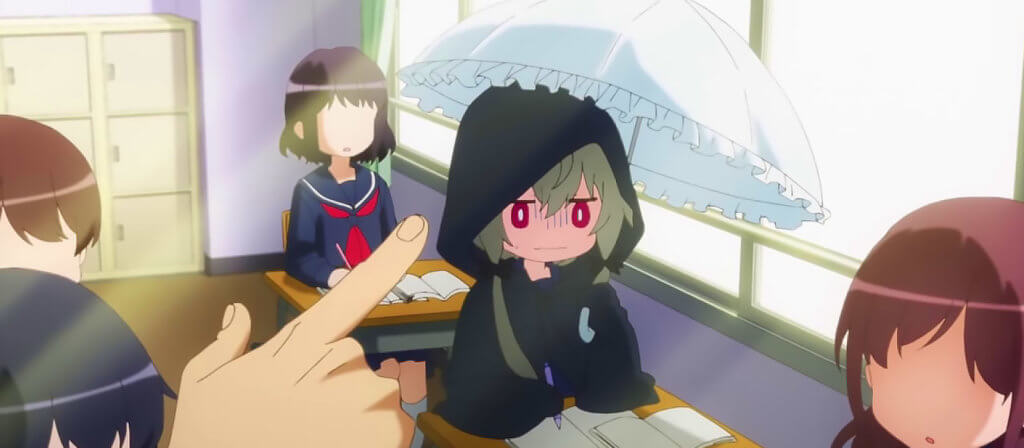 Synopsis: When human girl Akari Amano is rescued by vampire Sophie Twilight, it's love at first sight. Infatuation quickly turns to cohabitation as Sophie reluctantly welcomes Amano as her new roommate. Despite her vampire status, Sophie never attacks humans, instead ordering blood and anime merchandise online like any ordinary human shopper.
Where you can watch it: Crunchyroll
Find more information about Ms. vampire Who Lives in My Neighborhood on Anime-Planet
Why Crystal is watching it:
Crystal: I enjoy light 4-Koma style comedies and Ms. Vampire uses this style, but also adds a new twist of shoujo-ai. As a fan of yuri, I enjoy seeing a sweeter, more innocent style that still has a bit of bite to it. The character designs are also super adorable, giving you that feeling of 'moe'. Yet what I enjoy the most is the slow budding of the romantic relationship between Sophie and Akari. If you're in the mood for a light shojo ai, I highly recommend it!
Anima Yell!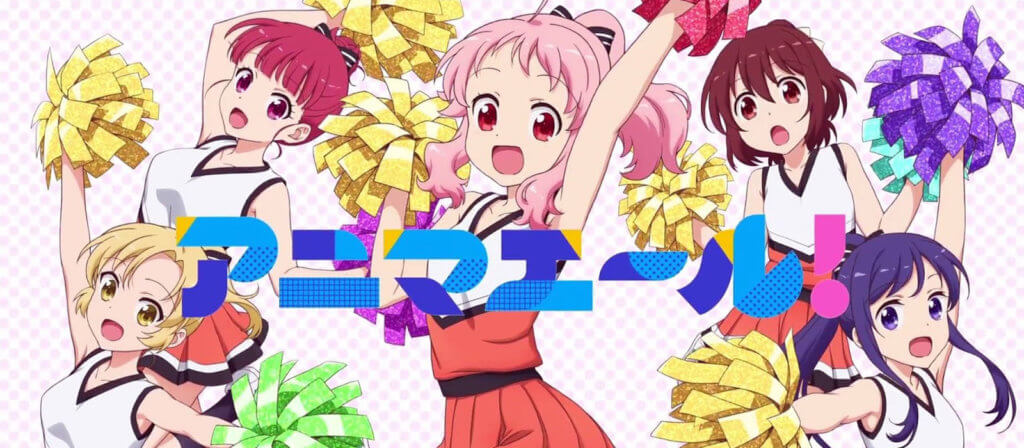 Synopsis: Hatogaya Kohane falls in love with cheerleading at the end of middle school, and begins a cheerleading club in high school with Arima Hizume and Saruwatari Uki. The positive, hard-working girls will be sure to cheer you up!
Where you can watch it: Crunchyroll
Find more information about Anima Yell! on Anime-Planet
Why William is watching it:
William: People don't give slice of life school anime enough chances to help them get through with life. Anima Yell provides relief in that its about a bunch of high school girls wanting to start a cheerleading club. It's a wholesome and innocent anime that just wants to give you some more pep in your life, and Kohane and her crew can help with that. If you're looking for a good Doga Kobo anime to watch, Anima Yell is one of my recommendations if you're just looking for some great times and vibes.
Skull-face Bookseller Honda-San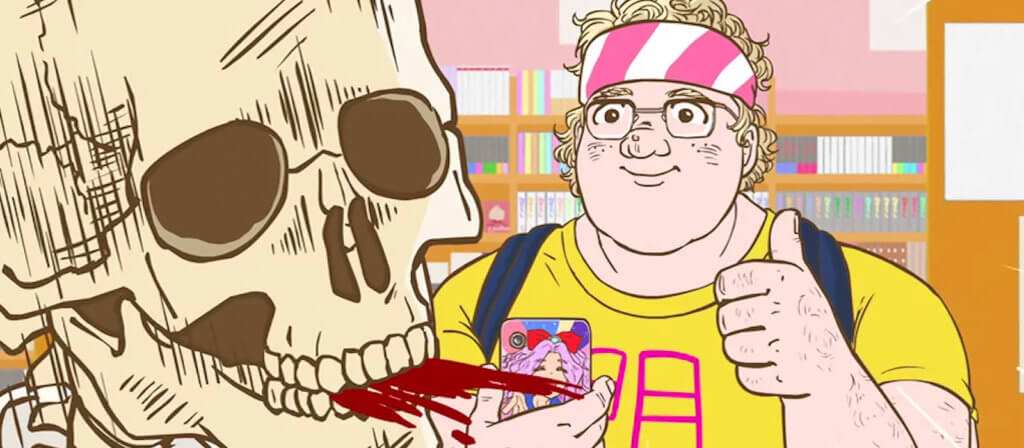 Synopsis: Honda-san is at war – with business, with out-of-print books, and with people who love manga! Who knew there were so many laughs to be found at the manga counter of a bookstore?! These are the day-to-day happenings that take place at a certain bookstore where the love of manga is abundant.
Where you can watch it: Crunchyroll
Find more information about Honda-San on Anime-Planet
Why Bill is watching it:
Bill: The best short of the season by a mile. It has flawless comic timing and great voice acting as it follows Honda, who's just trying to deal with all the weirdos in his store, from foreign customers to strange coworkers. Join me as I laugh at the suffering of this poor man with no skin.
My Sister, My Writer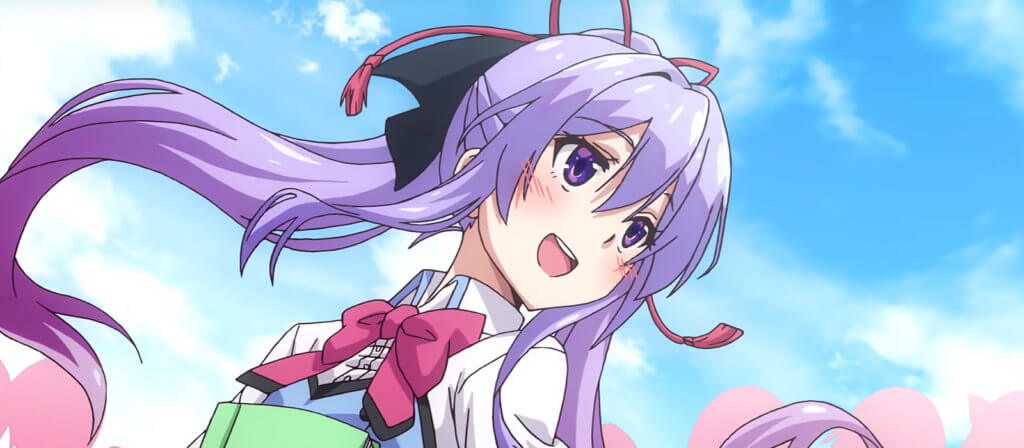 Synopsis: Yuu Nagami, a high school student aiming to become a light novel author has a little sister named Suzuka. Suzuka is an excellent student with good grades and great looks, but she's very cold toward her older brother. Every year Yuu keeps failing at the preliminary rounds of the light novel contest, but one day Suzuka reveals a shocking truth. The flirty sibling romantic comedy that Suzuka wrote has won the light novel contest! To make matters worse, Suzuka doesn't understand anything about light novels or moe so she begs Yuu to stand in for her under her pen-name, Towano Chikai!
Where you can watch it: Crunchyroll
Find more information about My Sister, My Writer on Anime-Planet
Why Crystal is watching it:
Crystal: As a writer, I enjoy anime that show the writer lifestyle and My Sister, My Writer is extremely enjoyable in that way it shows that. Yuu's struggle to get his writing recognized is relatable and Suzuka's natural talent is fun to watch. The anime is a little ecchi, but it doesn't go too far. This makes it an enjoyable show for both male and female viewers. It's a great anime for fans of Eromanga Sensei and A Sister Is All You Need and a fun addition to the little sister genre!
Release the Spyce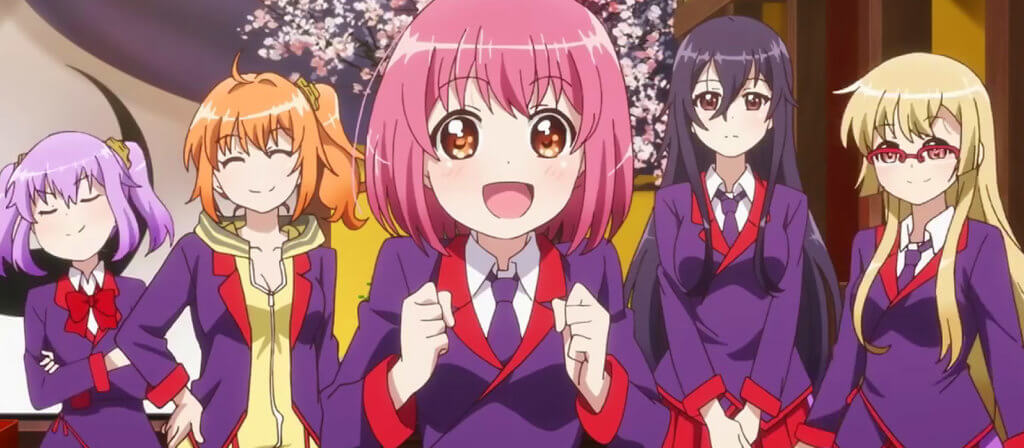 Synopsis: To everyone around her, Momo lives a quiet life of solitude: going to school and keeping to herself. To the members of the private intelligence agency Tsukikage, she is their newest recruit, learning to hone her skills to help fight against a global crime organization. Under the guidance of senior member Yuki, Momo undergoes a series of dangerous, deadly and diabolical training scenarios and missions. With each victory, Momo's confidence in her skills grows but it'll take more than that to help keep not just her home but the world safe.
Where you can watch it: HIDIVE
Find more information about Release The Spyce on Anime-Planet
Why William is watching it:
William: An action-packed anime paired with a killer soundtrack make Release the Spyce one of my personal favourites this season. I really like watching the relationship between the pairs of girls, and the way they complete each mission with flairs of skill and spectacle is awesome. In between the action, there's also a little room for some slice of life cute moments. All in all, there's plenty of more to come from this anime and I'm ready to see how it all goes through.
Boarding School Juliet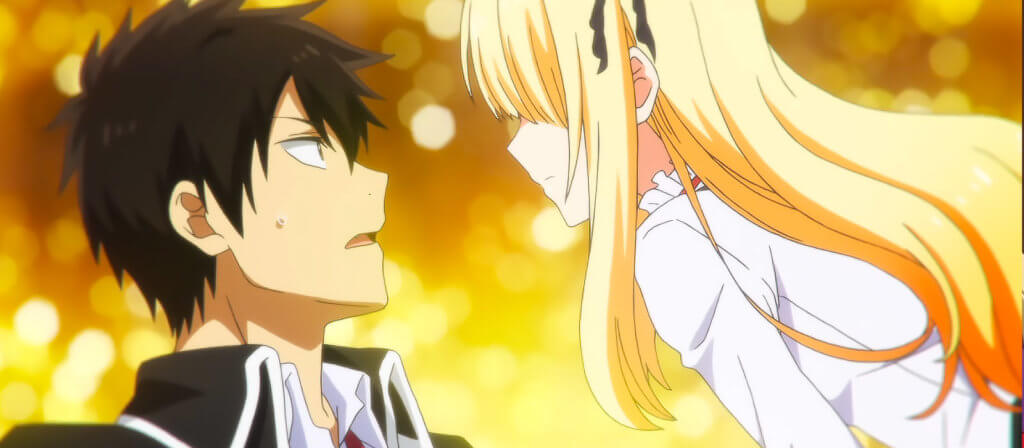 Synopsis: At Dahlia Academy, a prestigious boarding school attended by students of two feuding countries—the eastern Nation of Touwa, and the Principality of West—Romio Inuzuka, leader of the dorms' Touwa first-years, wishes for a romance that can never be. For his ladylove is none other than his arch-enemy, Juliet Persia, leader of the dorms' West first-years.
Where you can watch it: Amazon Prime Video
Find more information about Boarding School Juliet on Anime-Planet
Why Crystal is watching it:
Crystal: I just checked out the manga recently so I had to watch the anime! The manga has a lot of colorful characters and excellent comedy and the anime has adapted it quite well. I also really enjoy how the Romeo and Juliet story has been reinvented with plenty of romance and a lot less drama. If you're interested in seeing this story have a happy ending, I absolutely recommend this enjoyable anime!
---
What shows are you watching this season? Let us know is the comments below!
Big thank you to our supporters
From their continous support, we are able to pay our team for their time and hard work on the site.
We have a Thank-You page dedicated to those who help us continue the work that we've been doing.
See our thank you page