London-based J-rockers Esprit D'Air have just released their new single, "Calling You"worldwide.
"Calling You" is an emotional rock ballad produced by vocalist and guitarist, Kai, who follows a commendable DIY ethos by composing, recording, mixing and mastering the music himself, whilst working with AWAL (Artists Without A Label) for digital distribution.
"Calling You" featured on BBC Radio Lancashire 's Friday Night At Ten show. The music video for  "Calling You" premiered on JROCK NEWS, and is featuring in Louder (the new home of Metal Hammer, Classic Rock Magazine and Prog Magazine ) as one of their Tracks of the Week alongside Ghost, Bullet For My Valentine, and Nine Inch Nails.
Esprit D'Air is not seeking a major record label but instead, follow a strong DIY ethos. Recognised for their independent efforts, Esprit D'Air was this year's metal/hardcore album winners at The 16th Annual Independent Music Awards in New York, judged by an esteemed industry panel featuring Amy Lee (Evanescence), Slayer, and Sepultura.
Esprit D'Air is also excited to announce their European headline tour starting this September following their successful 7-day UK tour earlier this year. The J-rockers are making their return to Barcelona, London, and Paris, as well as visiting the Netherlands for the very first time. Pendragon 's drummer, Jan-Vincent Velazco will be joining them on tour once again.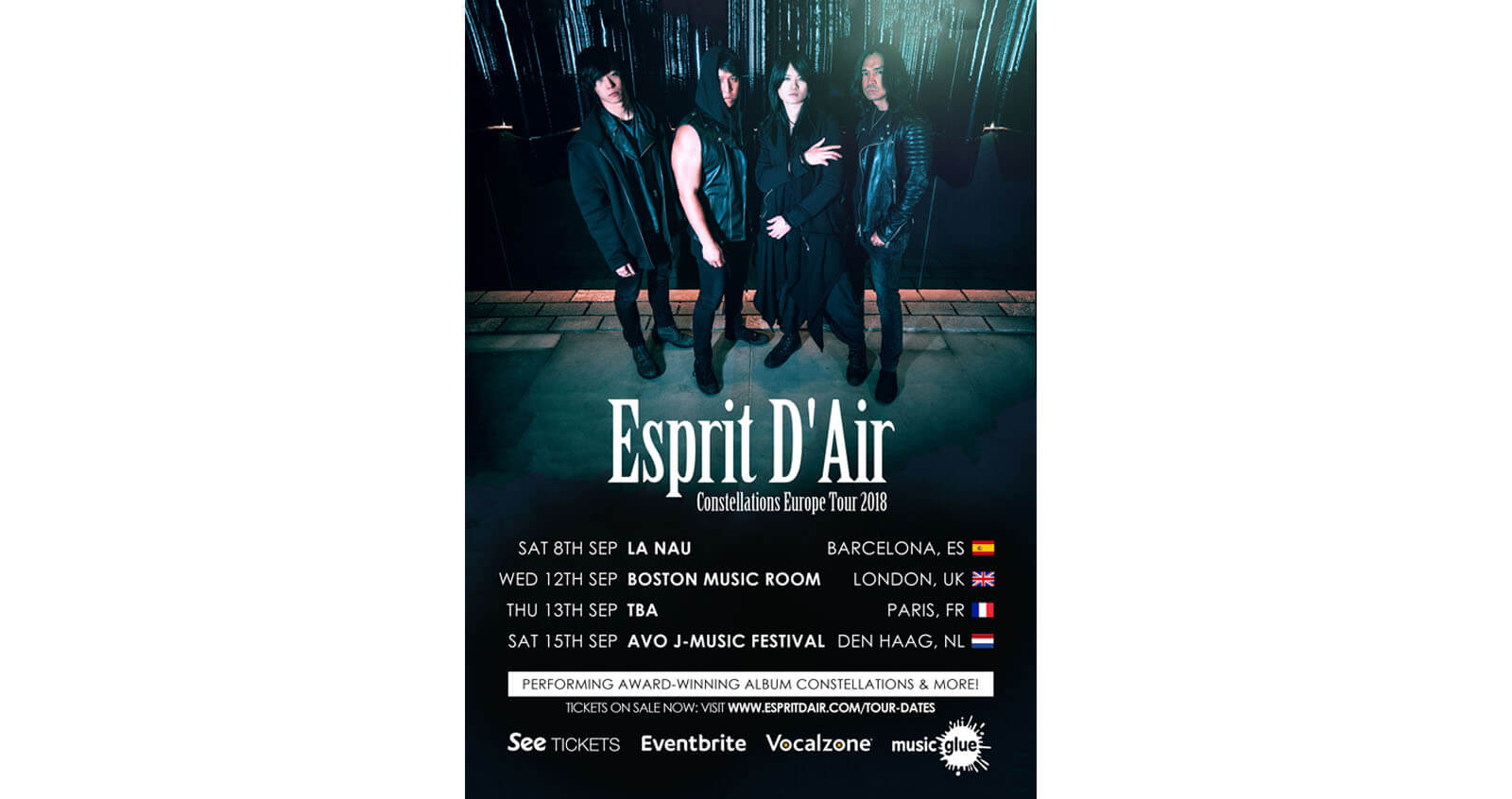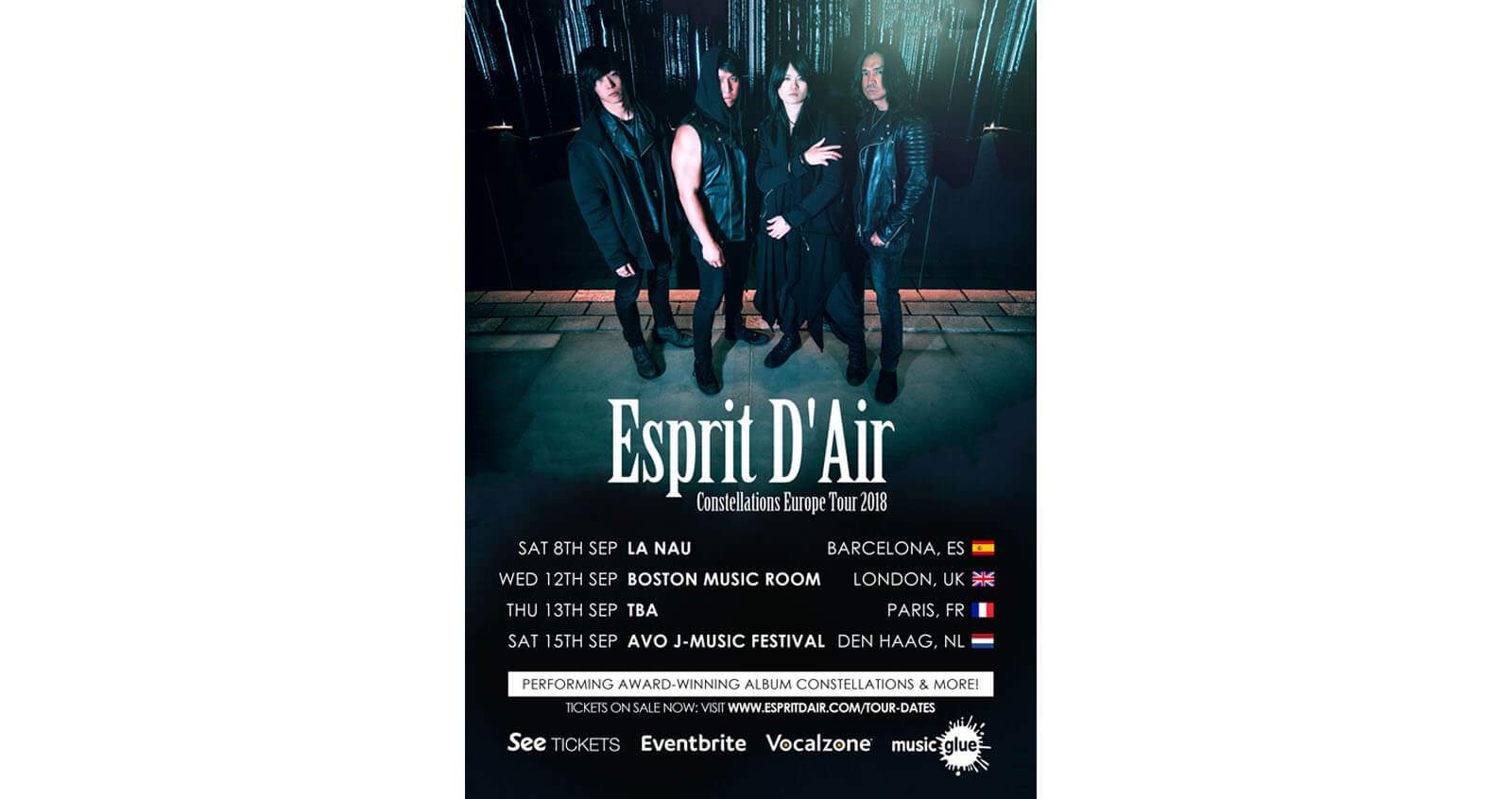 Esprit D'Air 2018 European Tour
September 08, 2018: Barcelona La Nau, Spain
September 12, 2018: London Boston Music Room, UK
September 13, 2018: Paris Le Klub, France
September 15, 2018: The Hague AVO J-Music Festival, Netherlands
Tickets for the Barcelona and London shows are now on sale to the general public. For more information about Esprit D'Air, visit www.espritdair.com.
Big thank you to our supporters
From their continous support, we are able to pay our team for their time and hard work on the site.
We have a Thank-You page dedicated to those who help us continue the work that we've been doing.
See our thank you page