Grant, Heat, and Zen ring in the New Year with a review of Satoshi Kon's somewhat overlooked Christmas film, Tokyo Godfathers (2003): an animated comedy about three homeless people on a quest to reunite an abandoned baby with its parents that, through a series of wildly improbable, yet seasonally appropriate, coincidences and several generous sprinklings of movie magic, carries with it the promise of salvation for all.
Tokyo Godfathers is available to watch on Sony's Crackle & will be in U.S. theaters March 9th & 11th thanks to GKids.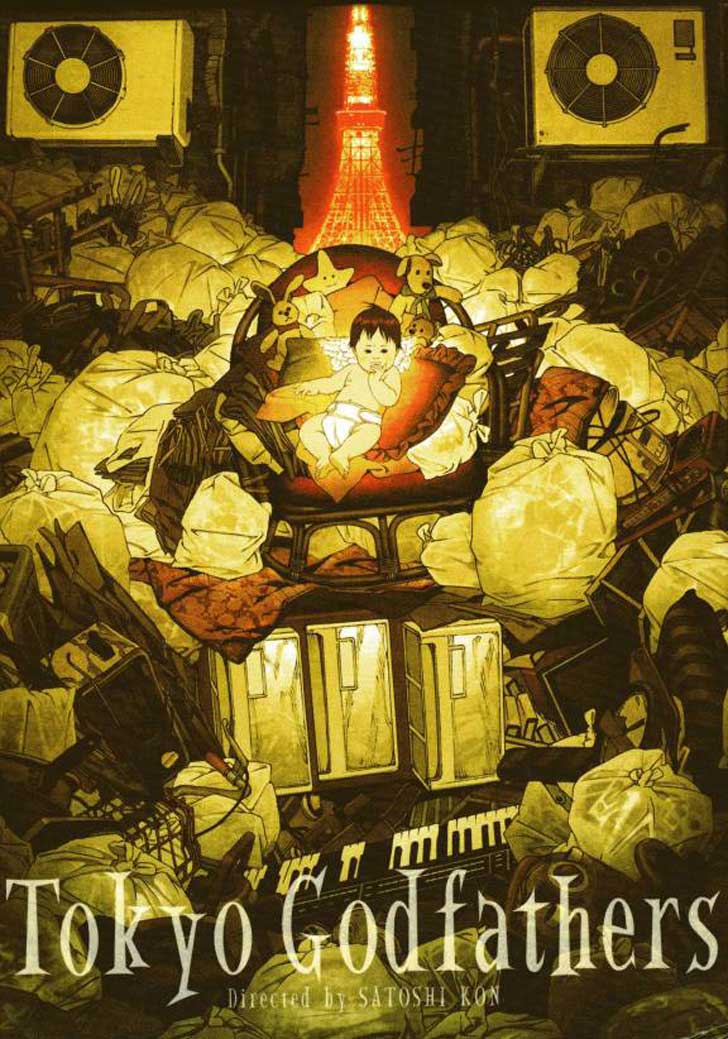 Podcast Episode Breakdown:
00:41:05 – Review
01:50:02 – Twitter Questions
If you have questions or comments about the show, please feel free to leave a comment below.
Thanks for listening!
Big thank you to our supporters
From their continous support, we are able to pay our team for their time and hard work on the site.
We have a Thank-You page dedicated to those who help us continue the work that we've been doing.
See our thank you page