Earlier this month, Chris and I went to A-Kon 27 in Dallas, Texas. People from all walks of life came together to celebrate their love of Japanese culture, anime, manga, games and display some rather creative cosplay. This is the 6th year that we have attended the convention, but this was our first year going as Press. It was quite a different experience than the previous visits.
History of A-Kon
A-Kon, also known as Project: A-Kon, is a three-day anime convention held annually in Dallas, Texas. The convention started in 1990 with only 380 attendees and usually takes place on the first weekend of June. It is also North America's longest running national anime convention and the 4th largest North American anime convention.
Panels
I'm a little disappointed that we were not able to attend as many panels as we had anticipated, due to exhaustion, scheduling conflicts, and convention schedule hiccups. However, the panels we did manage to go to were so much fun!
Turning Your Hobby Into A Business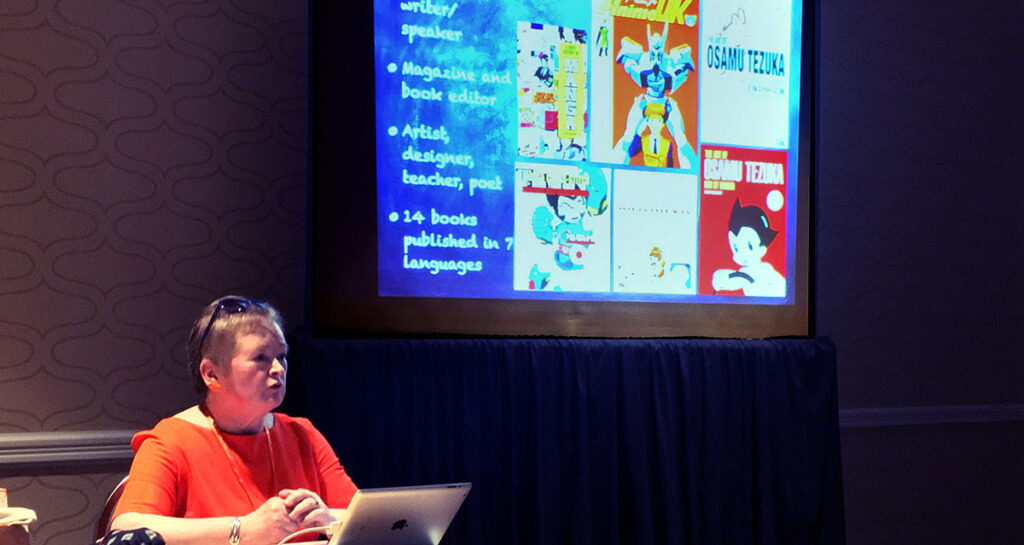 This informative panel, ran by Helen McCarthy, focused on combining your passion/hobby into a potential business. She mentioned that you have every right to turn your hobby into a career, but you still need a day job to support you until then. In order for your business to be successful, you will have to make time to dedicate to it, and there shouldn't be any excuse as to why you can't. If you're passionate/determined enough, you will find a way. Don't get discouraged by other people asking what you do and not understanding. They are not the ones that determine if what you are doing is successful. It is you. If you ever have a moment, please check out her website and her books that she has written.
Funimation Industry Panel

Justin Rojas and Lauren Moore presented the Funimation Spring 2016 Simulcast line up! There were quite a few shows that I haven't had the pleasure of watching, such as Psycho Pass & the new Dragon Ball Z movie! They also talked about their new streaming app called Funimation NOW and their DubbleTalk, which is a video podcast they run.
Yousei Teikoku Q&A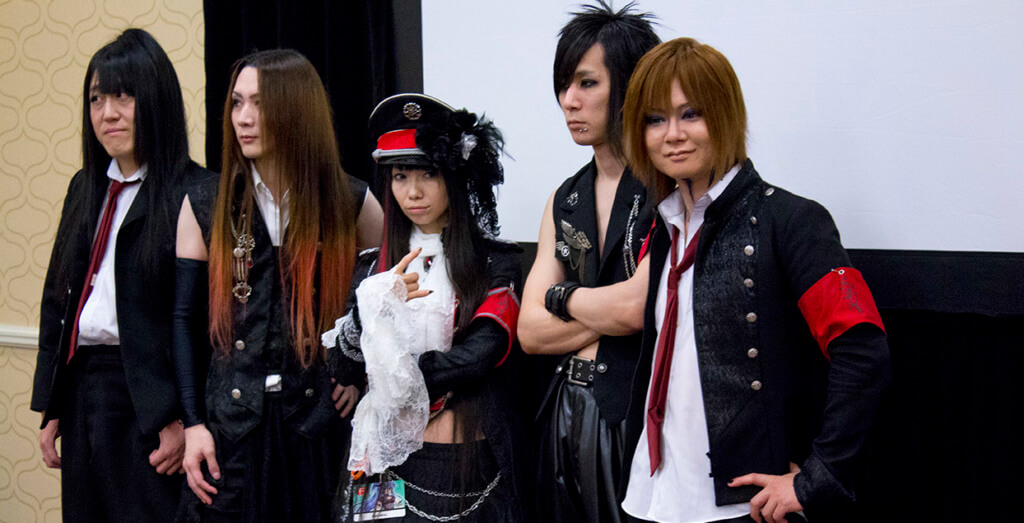 Yousei Teikoku (Fairy Empire) is a Japanese gothic rock band that performed the opening song for Big Order and Mirai Nikki (Future Diary). While we had hoped to be able to interview the band, we were unable to do so for many unfortunate reasons. Thankfully, we were able to attend the Q&A where the panel audience were allowed to ask the music group questions. Seeing the band in concert the night before was AMAZING. They had such a presence that the crowd was feeding off of it. If you're ever able to see them in concert, I highly recommend it!
Cosplay Contest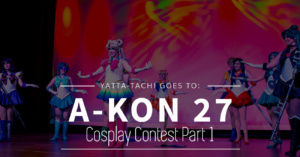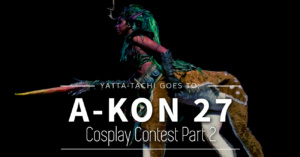 We have two roundups of pictures from the Cosplay Contest: Part One | Part Two
A-Kon 27 Breakdown
The ones with (*) are personal experiences from my staff and I being Press. While they shouldn't defer you from going to the convention, they are something that only apply as Press, which might need to be taken into consideration.
The Good:
Plenty of places to eat (Food Court, Food Trucks, and several local restaurants, including Denny's & Rodeo Goat)
Speedy Registration Line (Compared to last year's 3-6+ hr wait)
You won't run out of things to do (SO MANY PANELS)
More Japanese Industry Guests (compared to A-Kon 26)
Larger Crowd Turnout
Friendly Volunteer Staff
Multiple Concerts (Yousei Teikoku, Steam Powered Giraffe, Season of Ghost, Frenchy and Punk, Marquis of Vaudeville)
The Bad:
Multiple Bugs for the Guest Guide App (Resorted to using the Printout of the schedule)
*A-Kon staff was not informed what Press can and cannot do
Hiccups on Scheduling, which pushed panels/events back and delayed 30 mins – 1 hour
Technical issues with projector screens & sound at Industry Panels
Overall Thoughts
As mentioned, this year we were press versus being regular attendees. It was a bit difficult adjusting our schedule to get in as much as we could and find time for sleeping/eating, but we managed to do it. Since there is so much going on at A-Kon, it is definitely a three to four person job in order to fully cover the magnitude of this convention (rather than just us two!). Despite the drawbacks we experienced, I still enjoyed myself tremendously and can't wait for next year. Maybe I can convince Chris to do a couple's cosplay with me. 😉 (Let us know in the comments what you would like us to cosplay as for next year's A-Kon.)
Where To Next?
This year is going to be a big year for the Yatta-Tachi staff. There are several conventions we have lined up throughout the year, including Liberty City Anime Con, AnimeFest, San Japan, and Anime North Texas.
Please check out the previous installments for A-Kon 27:
Big thank you to our supporters
From their continous support, we are able to pay our team for their time and hard work on the site.
We have a Thank-You page dedicated to those who help us continue the work that we've been doing.
See our thank you page