Heya, and welcome to our nommy roundup of the Oricon Chart! We'll be showing you some of the most popular new songs in Japan this week.
Singles Chart: Number One
SOS/プレゼント – SEKAI NO OWARI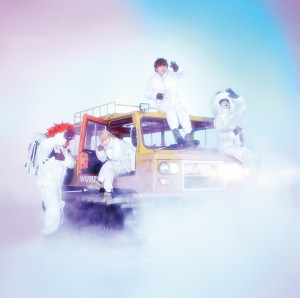 At number one this week: Sekai No Owari's latest single, SOS. Sekai No Owari means end of the world in Japanese, which incidentally is also the title for the second part of the Attack on Titan Live-action movie of which this song is the theme. The name of the band was chosen because "Once you've experienced the bottom (the negative side of your life), you have to find a way to go up (the positive side). So I named my band End of the World to create the strength [I needed] through the music." Quite profound indeed.
the VISIONALUX – EXILE TAKAHIRO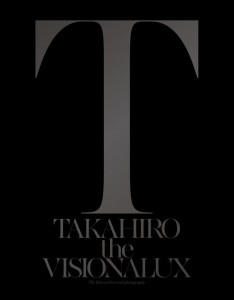 Number one on the album chart is taken by Exile Takahiro and his first solo album, the VISIONALUX. Takahiro was the replacement for founding EXILE member, Shunsuke, and was chosen by participating in the EXILE Vocal Battle Audition 2006 ~ASIAN DREAM~" talent show in 2006. Recently he has been spreading his wings a bit, both by pursuing a solo career and also with his new rock band Ace of Spades. He has also made recent appearances in drama series.
Singles Chart: Number Two
LAUGH LAUGH LAUGH – GOT7
https://www.youtube.com/watch?v=GOtu5cr4rOE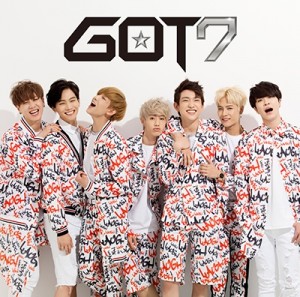 Back over on the singles chart, GOT7 snuck in at number two with their new single Laugh Laugh Laugh. GOT7 is a Korean boy band that debuted last year, both in Korea and Japan. They have quickly become popular, winning a multitude of best new artist awards all over Asia, and even got a nomination for the MTV Europe Music Awards.
Album Chart: Number Three
35xxxv Deluxe Edition – ONE OK ROCK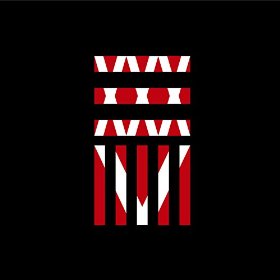 Number three on the album chart is not really the newest of albums, the Japanese version was released back in February in fact. But it's still significant for us, as this re-release is the first One Ok Rock album directly released in the US. One Ok Rock has been working hard to gain more international fans, with several world tours in the last few years, and another one happening right now. And it has really been paying off, as they now play in venues that are used to receiving big stars like Lady gaga and other such western artists. I'm really excited about all this myself, as I have tickets for their Amsterdam concert.
Singles Chart: Number Five
YOU-kIのパレード – X21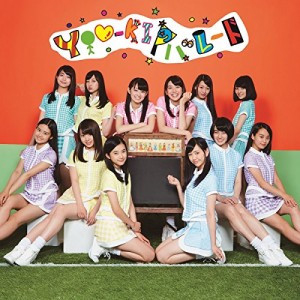 Number five on the singles chart has X21 on the menu. X21, also known as Next Generation Unit X21, are a recently formed idol group that consists of 21 members. They were formed from finalists of the 13th Japan Bishoujo Contest, with two being the winners of the beauty contest. They have their own variety show, called Go! Oscar! X21 which airs every Friday Night.
Singles Chart: Number Seven
All for One – palet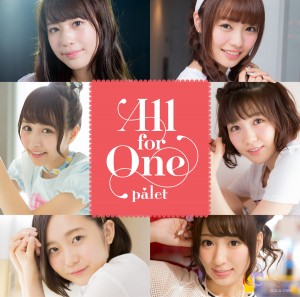 Number seven is taken by Palet. Palet is an idol group that was formed from people who originally were auditioning to join PASSPO☆. They have their own Youtube and Nico Nico Douga variety show, and have recently started to host a radio show as well. In 2014, the group played hide and seek in Akihabara with their fans, giving out clues over twitter and rewarding the winners with handwritten certificates and souvenir photos. It really does sound like fun.
Singles Chart: Number Nine
愛すべき今日 – エレファントカシマシ
https://www.youtube.com/watch?v=HtPTzOgGvLE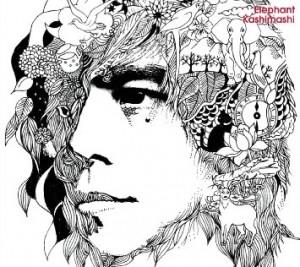 And finally, at number nine, Elephant Kashimashi and their new single. Elephant Kashimashi are a rock band formed back in 1981, and have been releasing music since 1988. Their work can be divided into two major stylistic periods, as major changes in songwriting and general playing style occurred when they switched record labels.
That's it for this week! I hope you had your fill of nommy songs, and I'll see you next week for another roundup of the Oricon Chart!
(The full charts can be found at oricon.co.jp)
Big thank you to our supporters
From their continous support, we are able to pay our team for their time and hard work on the site.
We have a Thank-You page dedicated to those who help us continue the work that we've been doing.
See our thank you page