Heya, and welcome to our nommy roundup of the Oricon Chart! We'll be showing you some of the most popular new songs in Japan this week. We're experimenting with a new post layout this time around, so do make sure to tell us what you think!
Singles Chart: Number One
ALL FOR YOU – GENERATIONS from EXILE TRIBE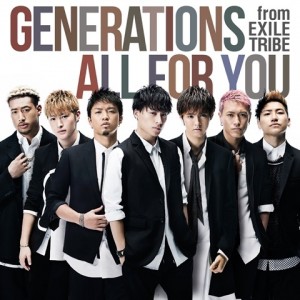 Number one this week is taken by GENERATIONS from EXILE TRIBE. Exile is a known name in the charts, with all their sub-groups releasing singles almost every week. The boys from GENERATIONS are no different, with 3 more singles under their belt this year. This particular single, however, is the first GENERATIONS single that managed to get to number one on the Oricon Chart. GENERATIONS recently completed a world tour, having performed in cities such as Paris, London, New York, Taipei, and Hong Kong.
Singles Chart: Number Two
 あした地球がこなごなになっても – でんぱ組.inc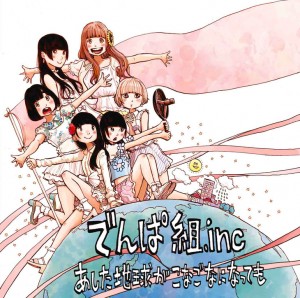 At number two is Dempagumi.inc, a female idol group in which all members are said to be former otaku. They all hail from Akihabara, Tokyo, considered by most to be an otaku cultural center, and probably the biggest place in the world for anything related to anime, manga and Japanese video games. Dempagumi.inc's music generally follows the denpa song style, a musical style that is intentionally strange but catchy at the same time.
Singles Chart: Number Three
PUPPY – FTISLAND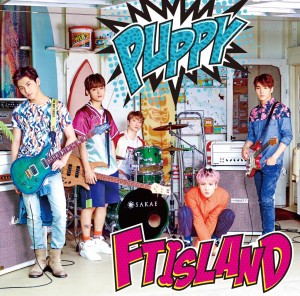 Moving on, the number three goes to F.T. Island's new single, PUPPY. F.T. Island, which is short for Five Treasure Island, is a South Korean pop-rock band. They are considered South Korea's first instrumental idol band and have much in common with more traditional idol groups. This year the band has had 3 comebacks, believe it or not. At least, that's what the South Korean talent agencies call the lead-up to a single or album release.
Album Chart: Number Three
FRONTIER – 宮野真守
https://www.youtube.com/watch?v=m7vpZ-0WuTk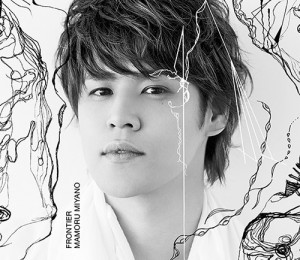 Over on the album chart, Mamoru Miyano stands tall at number three. Miyana, a voice actor and singer, is probably most known for his voice acting roles in anime such as Tokyo Ghoul, Death Note, Steins;Gate, Free!, and Ouran High School Host Club. He was nominated for two awards in 2007 for his role as Light Yagami in Death Note, and won the Best Voice Actor award at the 2008 Tokyo International Anime Fair. His singing career has not yet had such big achievements, but he has been steadily rising in the charts with every new release.
Singles Chart: Number Four
愛してるのに、愛せない – AAA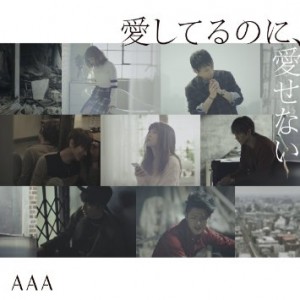 Back on the singles chart, AAA is at number four. AAA, a backronym for Attack All Around, is a pop-idol group with seven members. Originally it was planned to be only six, five male and one female, but it was later decided to add two more female members to balance things out a bit. The number went from eight members to seven after Yukari Goto left the group. The official mascot of AAA is the "A~Panda," a brightly colored panda with the letters AAA on its belly. The colors that make up A~Panda correspond to the colors that, in true idol fashion, were assigned to each of the members.
Singles Chart: Number Five
宇宙ダンス! – コトリ with ステッチバード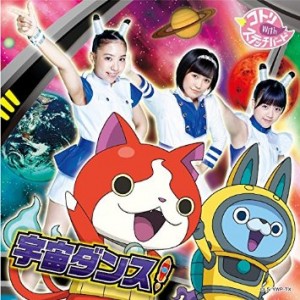 Number five is taken by Cotori With Stitch Bird and their debut single "Uchuu Dance!" The single was used as the latest ending song for the children's anime Youkai Watch, and one of the the main characters, Jibanyan, is featured in the music video.
Singles Chart: Number Six
REVOLUTION – Crystal Kay feat.安室奈美恵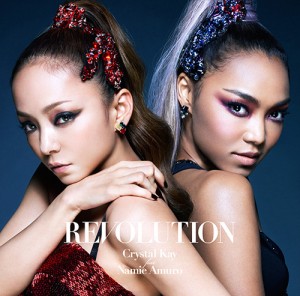 At number six we find Crystal Kay's new collaborative single, "Revolution." Crystal Kay first got the attention of record labels at the age of twelve, when a jingle she recorded for a vitamin water commercial garnered attention. Kay teamed up with Namie Amuro for this single, who is at the height of her career has been referred to as the "Japanese Madonna." Even now she continues to play a key role in the Japanese music industry, successfully combating social stigmas as a divorced and working single mother.
Album Chart: Number Seven
FACT – 清木場俊介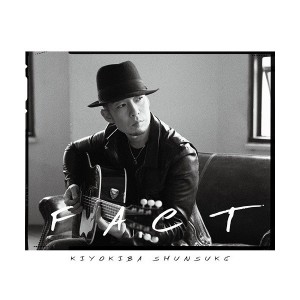 And finally, at number seven in the album chart, we have Shunsuke Kiyokiba and his new album FACT. Shunsuke used to be part of EXILE under the name of SHUN, but left to focus on his solo rock career back in 2006. In his free time he likes to go bass fishing and is quite vocal about his love for it by promoting the hobby with his bass fishing website. He even released DVDs chronicling some of his fishing trips.
That's it for this week! I hope you had your fill of nommy songs, and I'll see you next week for another roundup of the Oricon Chart!
(The full charts can be found at oricon.co.jp)
Big thank you to our supporters
From their continous support, we are able to pay our team for their time and hard work on the site.
We have a Thank-You page dedicated to those who help us continue the work that we've been doing.
See our thank you page