Heya and welcome to our nommy roundup of the Oricon Charts! We'll be showing you some of the most popular new songs in Japan this week.
Singles Chart: Number Two
Holiday – Happiness

First up we have Happiness, and their new single Holiday. Happiness is a group made up of several members from E-girls, Dream, and Flower. Currently they have five dancers and two singers in their line-up. The group started out as backup dancers for Exile's 2008 tour, before adding Yurino Suzuki to their line-up and becoming a full fledged group. This single is their best selling to date, selling over twice as many as their previous offering.
Ace of Angels – AOA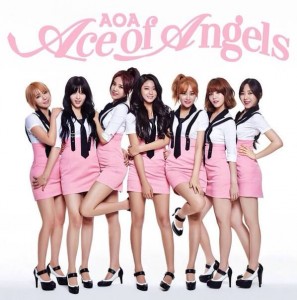 Second on the list we find AOA, short for Ace of Angels, and their self-titled album. AOA is a South Korean idol group who debuted in 2012 in South korea and in 2014 in Japan. This album is the first Japanese studio album the group has produced, released a year after their debut. AOA consists of 8 members, although only seven of those are referred to as "full angels". The last member, Youkyoung, is known as a "half-angel/half-mortal" and as such isn't shown on most promotional material, including the album cover.
Singles Chart: Number Three
Raise your flag – MAN WITH A MISSION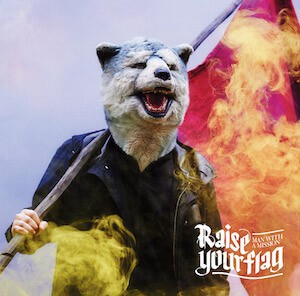 Next up we have MAN WITH A MISSION, an alt-rock band consisting of five people who seem to enjoy wearing wolf masks. They wear these masks during both their concerts and their music videos. The band even invented a back-story about their appearances. The story involves them being created as the "Ultimate Life Form" by Jimi Hendrix, who is described by the band as being the doctor of the guitar and a master wolf biologist. They were then frozen in Antarctica for years, before escaping and emerging on the Japanese music scene. This particular single is also the opening theme for the anime Mobile Suit Gundam: Iron-Blooded Orphans, with previous singles being used for popular media such as Log Horizon and the Japanese release of Mad Max: Fury Road.
ECHO – ZHIEND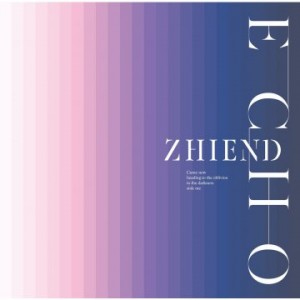 At number four on our roundup list we have ZHIEND, a band that doesn't actually exist. ZHIEND is a fictional post-rock band created for the recent anime Charlotte, which I heartily recommend by the way, and is fronted by the character Sala Shane who is voiced by Sawashiro Miyuki when talking and Marina when singing. This combo of voice actors also voiced the singer for Girls Dead Monster, another fictional band which was created for the anime Angel Beats!.
Singles Chart: Number Five
オトナチック/無垢な季節 – ゲスの極み乙女。
And last but by no means least, we have Gesu no Kiwami Otome. Gesu is a band formed by Indigo la End front-man Enon Kawatani. It consists of people he respected and enjoyed performing with. The group sees the project as a fun thing on the side, with most members still being part of other bands. The name was even chosen on a whim, coming from a custom tote bag that Chan Mari, the keyboardist, had brought with her to the recording studio. The band's dynamic mixed genre sound has drawn the praise of many critics and fans alike, being described by the band itself as hip-hip/progressive.
That's it for this week! I hope you had your fill of nommy songs, and I'll see you next week for another roundup of the Oricon Charts!
(The full charts can be found at oricon.co.jp)
Big thank you to our supporters
From their continous support, we are able to pay our team for their time and hard work on the site.
We have a Thank-You page dedicated to those who help us continue the work that we've been doing.
See our thank you page