Heya, and welcome to our nommy roundup of the Oricon Chart! We'll be showing you some of the most popular new songs in Japan this week.
Singles Chart: Number One
Must be now – NMB48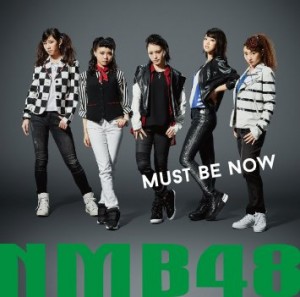 Number one on the singles chart this week is taken by NMB48, the second sister group to one of the most popular Japanese groups of all time, AKB48. Just like their sisters, their name references a district in a Japanese city, the Namba district in the Minami area of Osaka in this case. And just like AKB48, they have their own theater, which is located in the Yes-Namba Building. Last time NMB were ranked in the charts, they were eating durian, a pungent Asian fruit also known as the king of fruits. It's also a favorite of our resident mug, Detrop. This time around they have gone for a more, dare I say, K-pop style, ditching most of the cuteness for more mature clothing and a more aggressive dancing style. Some fans might not appreciate it, but no one can deny they have been pulled it off rather well.
Bremen – 米津玄師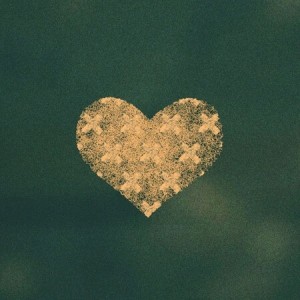 Number one on the album chart is occupied by Kenshi Yonezu and his latest album Bremen. Kenshi is also known as Hachi, a pseudonym under which he started his musical career releasing Vocaloid music. He still produces Vocaloid, but feels strongly that music made as Hachi is created for the Nico Nico Douga community, a popular video sharing website in Japan. As such, he separates his musical career in two, and the only time the lines crossed was during the recording of his second album, when he did a self cover of a Vocaloid song. Kenshi also composes for various artists, including a song for LiSa's mini-album Letters To U and the song Nilgiri for internet singer Lasah.
Singles Chart: Number Two
Love & Peace/sHi-tai! – CROSS GENE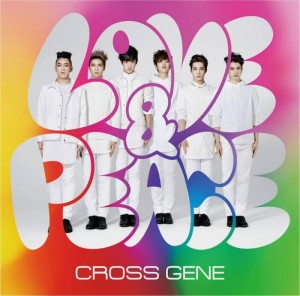 CROSS GENE has the number two spot on the singles chart. They are a Multinational Korean boy band, who have been active in Japan since 2013. They have 2 members not from South Korea, the Chinese Casper and Japanese Takuya. Their name, according to Amuse Korea Entertainment, the entertainment company behind the group, is because the group would "cross the superior genes of each country to create one perfect group"
Album Chart: Number Three
Labyrinth – luz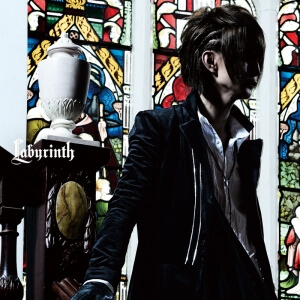 Number three on the album chart has been claimed by Luz, an Utaite singer who started out on Nico Nico Douga. Back in his early years he was best know for his imitations of several Gintama Characters as an Namahousou, but was encouraged to sing by his fans. His cover of Ifuudoudou was a turning point for him, when he became known for the erotic quality of his covers rather than the lazy cuteness that he was known for previously.
First Sweet Wave – 楠田亜衣奈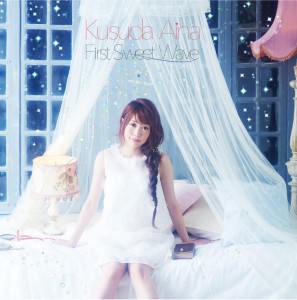 At number five on the album chart, we have Aina Kududa and her new album First Sweet Kiss. Aina is a voice actress and singer, who is most known for her role as Nozomi Tojo in the Love Live! franchise. She has also voiced characters in anime such as Uta no☆Prince-sama♪ maji LOVE 2000% and several others. Prior to becoming a voice actress, Aina worked in a maid cafe in Akihabara, Tokyo.
That's it for this week! I hope you had your fill of nommy songs, and I'll see you next week for another roundup of the Oricon Chart!
(The full charts can be found at oricon.co.jp)
Big thank you to our supporters
From their continous support, we are able to pay our team for their time and hard work on the site.
We have a Thank-You page dedicated to those who help us continue the work that we've been doing.
See our thank you page