Almost every year since 2015, we've been told many times that most sites like ours don't last more than 2 years.
But somehow we did it y'all! Yatta-Tachi turned 7-years-old yesterday!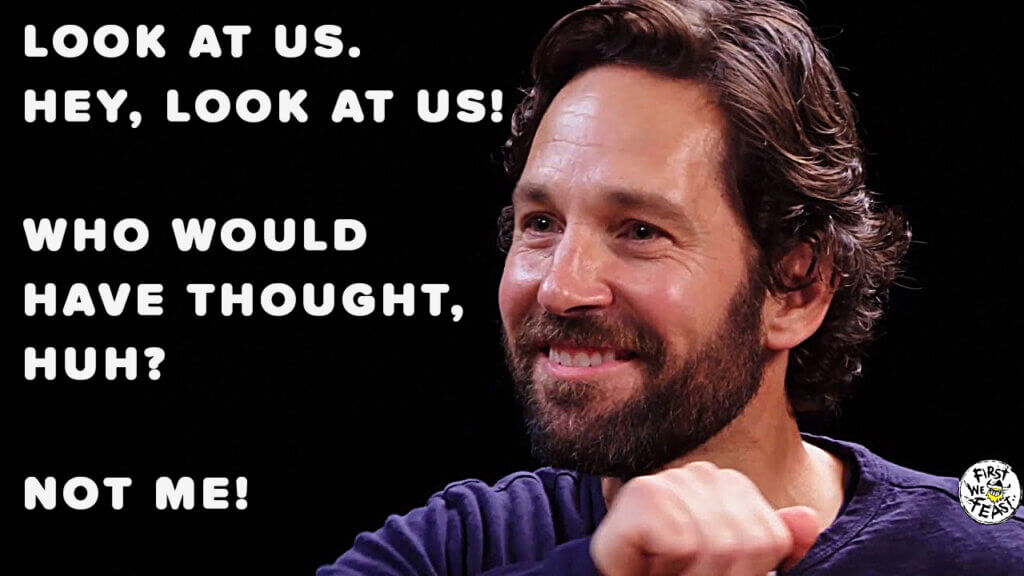 So it's not easy for me to say that this kind of post has been a long time coming.
For the past 7 years, we have been a volunteer-based site with a group of folks from around the world, but it's about time we paid them. A lot of things have changed in the past 3 years and it's proven that this has been long overdue.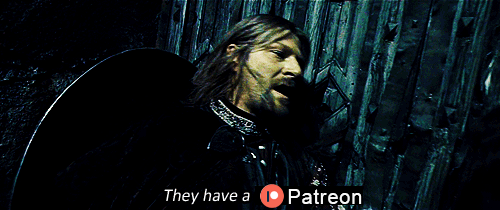 That's right, Boromir, we are launching a Patreon.
TLDR: We need to raise at least $600 per month to run Yatta-Tachi & pay everyone for their contributions. If not, we will have to scale down until we will ultimately have to close down either temporarily or permanently.
If you are like, "Say no more, fam," and would like to just hop on over to Patreon so you can join, you're more than welcome to!
If you want to know more about what's been going on these past several years, please read on. This is a rather long read, but I wanted to be as transparent & honest about this as possible.
To help, I've listed quick links in case you just want to jump around to read various portions of this:
In-depth Backstory As To Why
I've been dancing around launching a Patreon for years. Just ask the staff! I've had several drafts written up in Google Docs, and "Y'ALL THIS IS THE YEAR WE LAUNCH" messages going as far back as 2018… but launching a Patreon hasn't been a very easy decision for me. There's a lot more that goes into it than just pushing "Go Live" and anyone who manages a Patreon as well knows exactly what I mean.
I've held off launching a Patreon for years because I find myself fraught with anxiety over the additional overwhelming amount of tasks and deadlines I would be signing myself up for.
Over the course of the past several years, things have become increasingly difficult for me to manage, and at the beginning of 2019, things started to take a sharp nosedive.
I faced a devastating setback in my freelance career, which caused me to take an extended break from work (which tanked my personal income) and eventually Yatta-Tachi as well. I couldn't keep up with the daily tasks and general site admin, so I pulled back and Yatta-Tachi's production slowed down to a trickle. Since then, I've been riddled with guilt and anxiety that I didn't know how to overcome.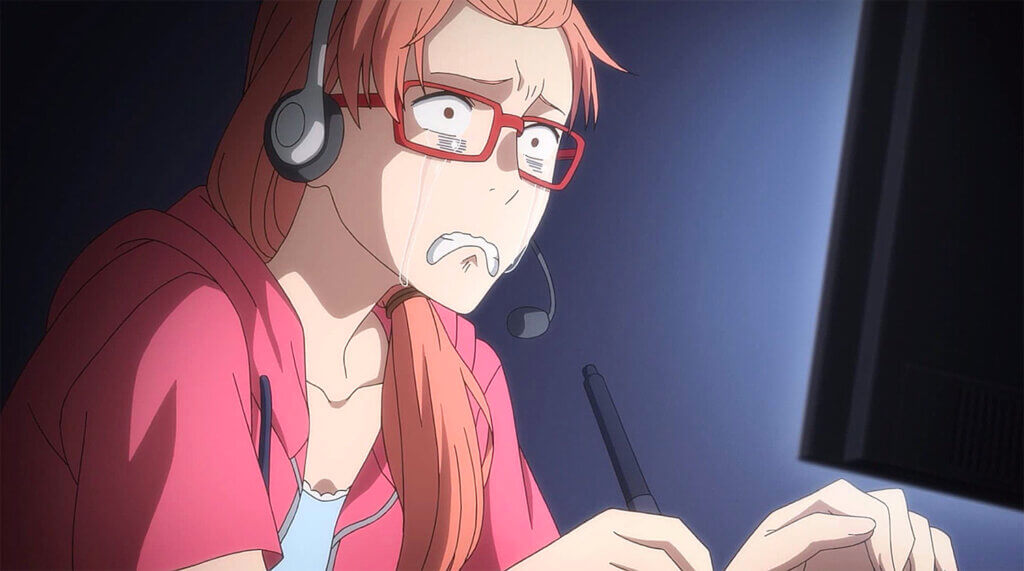 To be honest, Chris and I have come close to closing down the site a handful of times, including at the beginning of this year. We don't want to shut down Yatta-Tachi. Just the thought of it fills us with utter heartache. We, everyone at Yatta-Tachi past & present, have done so much these past 7 years. For many of our writers, including myself, Yatta-Tachi is their first byline. It got their foot in the door and several were able to use Yatta-Tachi as a reference in obtaining full-time employment, getting into the JET program, or working for leading industry companies such as Polygon, Crunchyroll, and Anime News Network.
But if we want to keep the site going something absolutely has to change.
After a lot of heart-to-heart talks with Chris, I decided it was time to finally take the leap and launch the Patreon, to make Yatta-Tachi a full-fledged paying opportunity and eventually give us a chance to lighten my workload by hiring help with the day-to-day tasks of running Yatta-Tachi, such as editing, social media publishing, and more.
Chris and I budgeted a monthly amount from our personal income to make this a reality, and have already begun paying our staff for their work since March 2022. However, it will not be sustainable as a long-term solution.
We need additional funding to continue beyond that and this is where we need your help.
What's our Patreon goal?
Our main goal is to pay the entire staff (Chris and I included) for their work and ease up our own financial contributions. Until then, Chris and I will be working pro bono and financially supporting the site for the next couple of months. ( See When Do We Need It for further explanation.)
How much do we need?
We need to raise at least $600 per month to keep Yatta-Tachi going sufficiently.
Here's a quick budget/pricing breakdown
Resource articles: $55 per article – Includes Monthly Releases List, VN guides, Where to Watch, Japanese Films Coming To US Theaters & Online, Recommendations, etc.
Seasonal First Impressions: $55 per article – Team members give their thoughts on 3 – 4 new season anime (Split between each piece of content).
Editorials: $55 per article –  Open pitches back up to allot 1-2 contributors to write for us.
Recipes: $55 per article – Japanese/Anime Food recipes.
Interviews: $55 per article – "Hi, I'm…" interviews, industry interviews.
Convention Cosplay Roundup: $55 per article – Editing & compiling the cosplay roundups at conventions.
Reviews: $25 per article – Anime, Manga, Visual Novels, JRPGs, Unboxings, Conventions, etc.
News Roundup: $25 per article – Our monthly Things We Saw Around The Web roundup.
Community Survey: $25 per survey – Our seasonal first impression polls, visitor surveys, etc.
Resource updating: $15 per hour – To keep our indefinite or year-long resources updated per month.
Editing: $15 per hour – Hire an editor to help us.
Admin: $15 per hour – Correspondence, accounting, social media, graphic creations, etc.
Monthly Site Costs: For hosting, domain, paid plugins, 3rd party tools, programs, etc.
Patreon & Payment Fees: 10-15% of the total – Patreon takes a cut per payout & we eat the cost of Paypal fees so our team gets the full amount.
Obviously, the more we raise the more we will be able to increase our payouts to everyone and open up non-written opportunities that we have all been super excited to pursue.
When do we need it?
Chris and I do not have a definitive date as to when we will stop being able to fund Yatta-Tachi, but we will need to start pulling back by the end of July 2022. Chris and I are moving across the country, so we won't be able to provide funding without being detrimental to our personal finances.
What are the risks if we don't meet the Patreon goal?
Unfortunately, if this ends up happening, we will need to make some hard decisions. We could either:
Dial back on article output even more so
Keep content creation exclusively to team members
Downsize to an even smaller skeleton crew
Close down Yatta-Tachi (use remaining funds to pay for hosting/domain)
As much as it pains me to write the last two, it's the harsh, but honest, reality. We will not be able to keep going without funding, and we will size down as much as we can, but there's only so much that we can do until we will ultimately have to close down either temporarily or permanently.
Staff & Industry Testimonials
"Yatta-Tachi has helped open more doors for opportunities than I can count. Without the site and its lovely founders, I wouldn't be where I am today with by-lines on industry-leading platforms and able to make a living writing about anime and Japanese culture. Even so, I continue to come back to write for Yatta-Tachi because I love the team, the experience and freedom it gives me, and because it's the nicest-looking website I've seen." – Daryl Harding (Yatta-Tachi Staff, Bylines: Crunchyroll & Polygon)
"Working with Yatta-Tachi for the past few years helped me develop some of the skills I needed to live a self-employed life. Clear, concise writing, pitching ideas that people actually want, meeting deadlines, self-promotion, and project management are all things that Yatta-Tachi gave me a chance to practice. And getting to do that while writing about topics I love is a huge plus!" – Bill Curtis (Yatta-Tachi Staff)
"Having a niche interest inside an already niche genre is hard enough as a fan, let alone a writer. I was starting to think I would have to forego my interests because no website would want to take a chance on it. But Yatta-Tachi did. They gave me space and freedom to explore topics that I love–sometimes normal, many times not–and supported me in expanding those pursuits. The creative freedom I've had is second to none." – Kaley Connell (Yatta-Tachi Staff)
"Working at Yatta-Tachi has let me collaborate with like-minded people and polish my creative writing skills. I feel that researching, writing, and editing the topics that I love make me appreciate them even more. Plus, I get to hang out with the cool staff and a welcoming community!" – Astra Wijaya (Yatta-Tachi Assistant Editor)
"Yatta-Tachi's reviews, impressions, and resources are second to none, and I always bookmark their seasonal anime posts so I know where to watch the latest shows! EiC Katy is dedicated to providing top-notch Japanese pop culture content that is both inclusive and accessible, and the care she and her team put into the site makes it a wonderful experience from start to finish." – Anne Lee (JP Translator, Chic-Pixel / Bylines: ANN & Waypoint)
"Yatta Tachi has been extremely useful for the content they provide. In a world where so many people get their info from social media and the like, this is one website I regularly frequent :)" – Tristan "Arkada" Gallant (Glass Reflection)
"Even when larger news sites wouldn't cover us, Yatta-Tachi always made sure to reach out in regards to release dates and giveaways (which were very successful). We appreciate the love and support from day 1!" – Matt Haasch (StarFruit Books)
Tell us about the Patreon perks!
I bet this perked your attention! Let's talk about what you get out of it, shall we?
There is one unique perk, in particular, I would like to bring to your attention. Anyone who becomes a Patron will have their name listed automatically on our fancy Thank You page! This page will be linked at the end of every article we put out so everyone will know who is helping us! Give a HUGE thank you to Chris for developing this page (wasn't as straightforward as you might think!) so we could offer it to our patrons.
We have a lot more goodies listed on our Patreon! Right now, our tiers have perks that are easy for me to track and fulfill without being overwhelming. As things get better, I plan on revisiting and adding more perks, but until then, what we have listed is the very least we can do to thank you.
Please take a moment, check them all out and if you are interested in helping out, consider becoming a Patron.
What are other ways to help keep the lights on?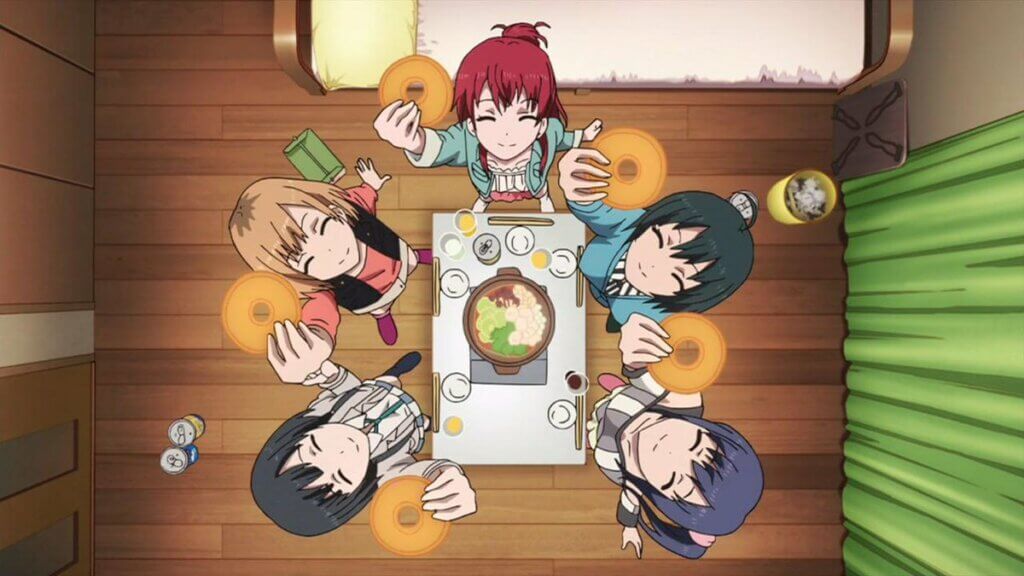 #1: Alternative ways to donate
If you do not have the ability to commit to helping us out month-to-month, but want to give a one-time donation, we also have a Ko-Fi & Paypal account as well. Any amount is greatly appreciated. Ko-Fi also allows you to donate monthly, so if it is easier for you and you're okay with not receiving any perks (except a fancy Discord role), you're welcome to do so. Whatever is comfortable for you!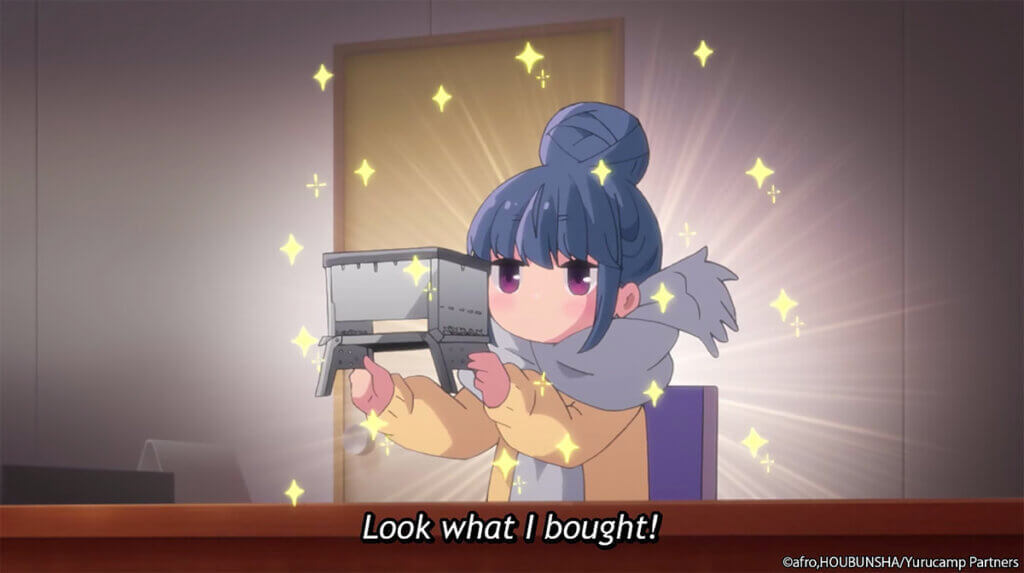 #2: Use our affiliate links when you shop
We are also part of several affiliate programs such as RightStuf & Humble Bundle. When you're shopping online, please consider using our affiliate links. It's no extra cost to you and we receive a small commission, so basically you're helping us for free just by ordering online.
All of these and more are available on our Help Support Us Page!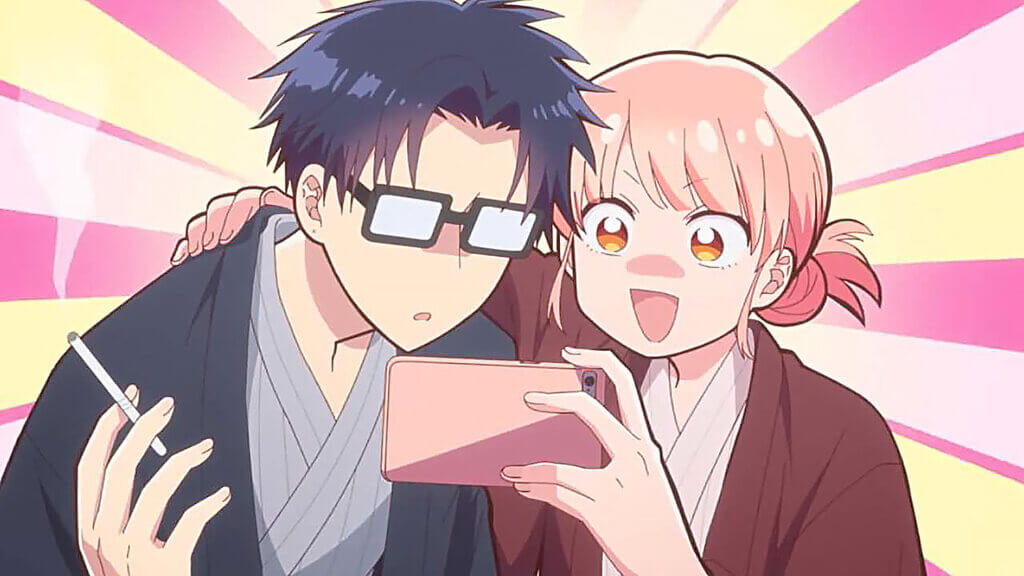 #3: Share, promote, talk about us
As always, share our content, let people know about us, and help get the word out about our Patreon. Follow us on Twitter, retweet our tweets, post our resource articles on Reddit, participate in our Discord, and tell conventions you want us to be a guest! There are many things you can do that are free and still help us out.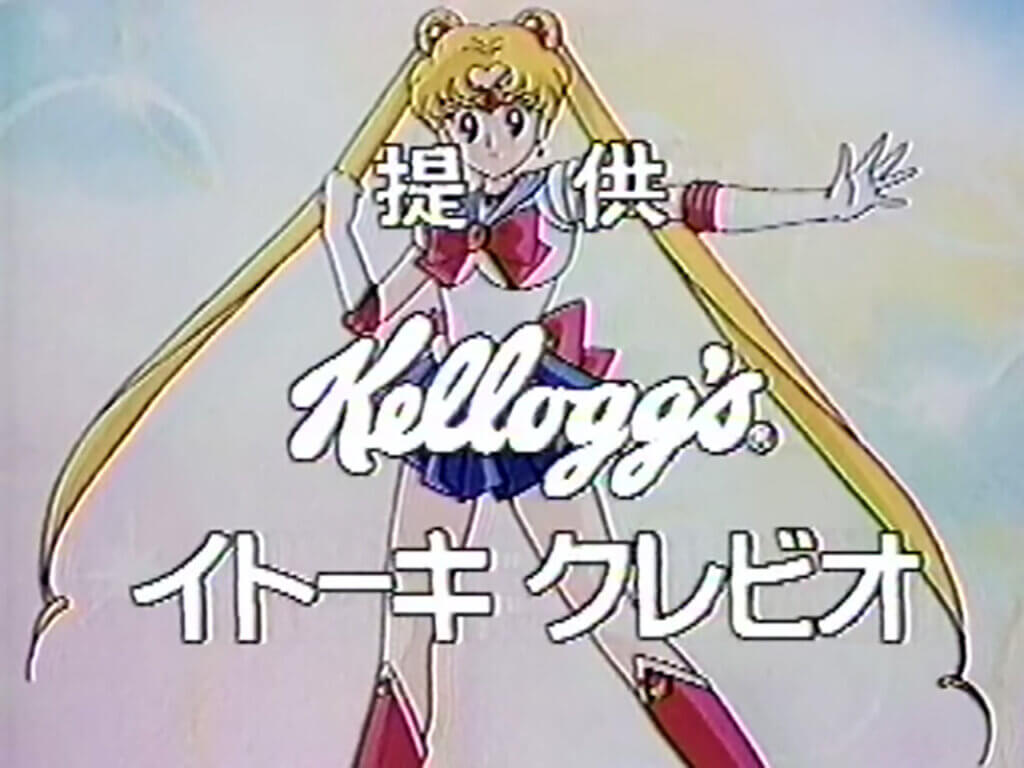 #4: Become a Sponsor
If you work for a company in the industry and would like to work with us, please reach out to our email (yattatachi at gmail.com) and we would be happy to discuss more details with you!
Questions, Comments, Suggestions?
Leave a comment and we will answer each one to the best of our ability. If we get quite a few questions, we may do a follow-up article to answer them!
Regardless, thank you…
Little by little everything adds up and with your help, we will be able to keep doing what we've been doing for the past 7 years, but this time more ethically and sustainably.
If you've made it this far, I want to thank you for taking the time to read what I and several folks have to say about this little site. And hopefully, it encourages you to help us out in some way, whether it is by joining our Patreon or helping out in other ways.
We love our community and I'm glad you found our little spot on the internet. 💖
Big thank you to our supporters
From their continous support, we are able to pay our team for their time and hard work on the site.
We have a Thank-You page dedicated to those who help us continue the work that we've been doing.
See our thank you page