Things We Saw Around The Web is more than just funny lolz we see while browsing online; it's a compilation of videos, news, and articles written by fans in the Japanese culture community. We would love to bring more focus to small blogs & YouTube channels and their creative works, so if you know a great article/video you would like to see in our next roundup, please leave a link in the comments below.
Here are a few things we saw around the web and think you should check out!
『 Videos』
Why EVERYONE Needs to Watch Gundam
GUNDAM is a great monolith of an anime franchise. Arkada from Glass Reflection covers what it is at its core, and where you might want to start.
Anime: The Social Medium
Canipa explores the significance of anime social events and collaborations (Particularly Tobu Zoo's Kemono Friends collab) whilst he spends time in Tokyo.
Children of Ether – FULL ONA
https://www.youtube.com/watch?v=uvGUeGgnS4A
"Children of Ether follows Rhonda, a woman with a dark past and a mysterious power, as she is pursued by an unknown assailant after the death of her father. Aided only by her wits and a pair of orphans, Rhonda journeys through a decaying, dystopian metropolis populated by raiders, gangs, and the supernatural. As she struggles to survive in this harsh urban tangle, she meets both friends and enemies, and searches for answers about this power, "The Ether", awakening within her."
Crunchyroll uploaded the ONA of Children of Ether for your enjoyment!
If you're good at rhythm games, you might also be an expert at petting cats
According to SoraNews24, it turns out playing rhythm games that use a touchscreen can also teach you valuable skills. If you're good at hitting notes on a touchscreen, you're probably also really good at petting a cat.
『 Blog Roundup 』
Behind the Scenes of Manga with the editors of Weekly Shonen Magazine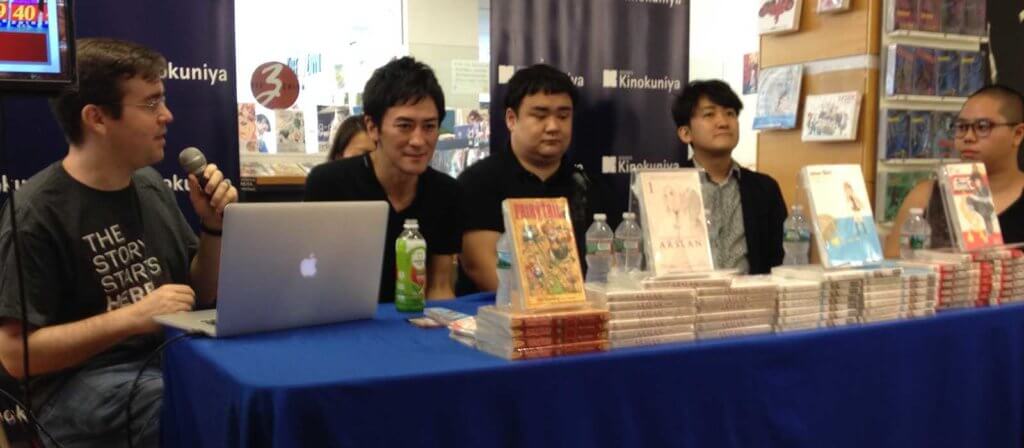 Alex from Fighting for Nippon covered a Kinokuniya event in New York City which had representatives of Kodansha talked about their work as manga editors on Weekly Shonen Magazine.
『 Quickfire Roundup 』
Big thank you to our supporters
From their continous support, we are able to pay our team for their time and hard work on the site.
We have a Thank-You page dedicated to those who help us continue the work that we've been doing.
See our thank you page