With the spring anime season nearly over and the summer 2019 anime season's first episodes about to air, we wanted to try something new. We're going to do a series of short previews for some of the new summer shows, and we want your help choosing which ones!
Vote for your most anticipated new show of the upcoming season, and our team of contributors will review the first episode of the three most popular picks. If you don't see your favorite on the list, it's because we're sticking with brand new shows for this season – no sequels or spinoffs. Deadline to vote is Sunday, June 30th at 8 PM CDT!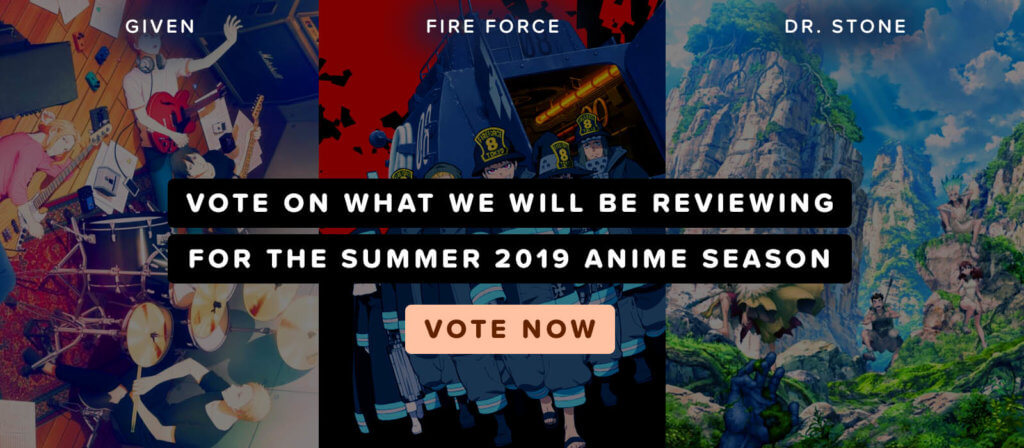 Wondering if any of the new Summer 2019 anime are worth your time? Let us do the dirty work!
Big thank you to our supporters
From their continous support, we are able to pay our team for their time and hard work on the site.
We have a Thank-You page dedicated to those who help us continue the work that we've been doing.
See our thank you page