Since high school started over a month ago, Ten Serizawa has been commuting two hours by bus every day. Her friend from middle school tries to convince her that living in the boarding house just a seven minute walk from their school would be much better, but Ten is content to go with the flow.
Because the last bus back to her hometown leaves so early, Ten doesn't get to hang out with her friends after school much. One day, her friend convinces her to have a secret sleepover with her at the boarding house so she can hang out longer, and Ten agrees. During her short stay, Ten meets the other girl and three boys that also live in the boarding house, and it's thanks to them that she decides to move in as well.
Known for being oblivious to a fault when it comes to boys and romance, it doesn't look like much of anything will change in Ten's life after moving. But when there are three gorgeous and popular guys vying for her attention, can she really stay blind forever?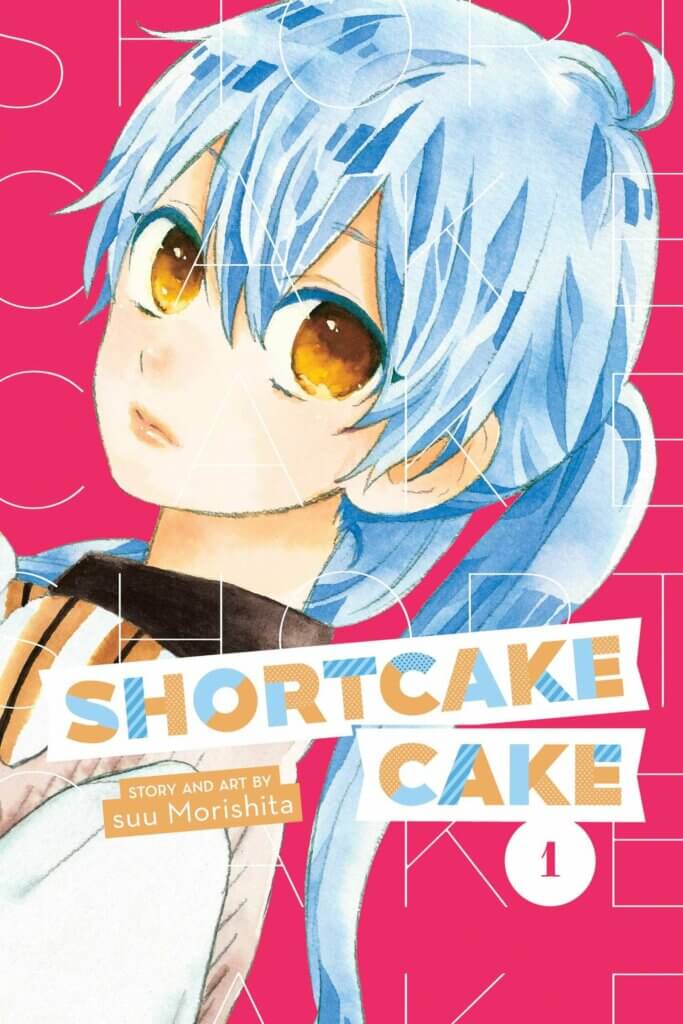 Have Your Cake
Anytime I was online researching manga, Shortcake Cake kept getting recommended to me based on other series I've liked. It seemed cute enough, and when I was in my local bookstore, they happened to have the majority of the series in stock. So I picked up volume one, and here we are.
Usually, the art is the first thing to draw me to a series, but this time it was the premise. Cute girl who's never been in love moves into a boarding house with three hot guys? And one of them keeps quoting literature at her? Um, yes please??? But beyond the little tropes that I love, the volume is a solid start to a series about finding your own way. Ten is a cute character who doesn't particularly care about one thing or another. She's content to go with the flow, be it making a two hour commute to high school every day because it makes her mom happy for her to still live at home, or following along with her friends' plans because it's what they want to do. She also has a habit of telling it like it is, no holds barred, which is refreshing to see. It honestly makes me excited for her character growth to happen, because a Ten who knows what she wants and actively goes for it sounds fantastic.
The love interests and side characters introduced are interesting, albeit a little too cookie-cutter for my taste. They all do a good job of keeping the action going, though, and their personalities make for an interesting group setup. The way they interact with each other will obviously lead to some funny and drama filled moments that are typical of the genre.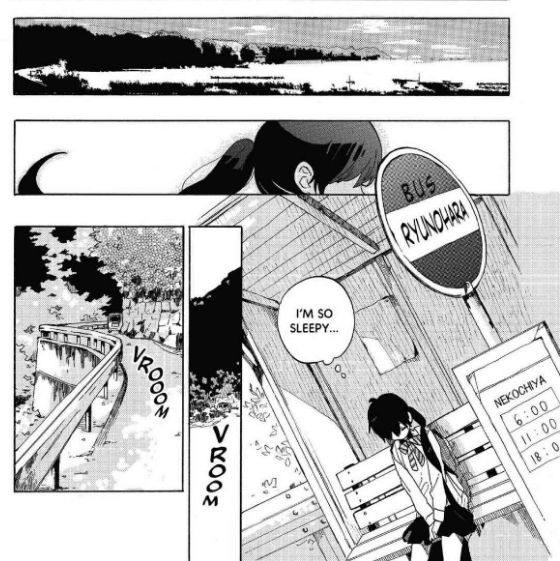 The art is very cute, too. The shoujo style isn't too exaggerated, and it fits the tone of the story very well. The soft lines and simple designs keep the pages very clean. In a way, this was a very relaxing story to read.
Eat It, Too
Similar to other shoujo series I've tried recently, Shortcake Cake just couldn't keep my attention. While the characters were cute, they weren't overly interesting, and though the story seemed like something I'd enjoy, it felt flat and boring. The major conflict in this volume didn't spark any curiosity, and the cliffhanger at the end didn't have me rushing back to the bookstore. Instead, I just felt… bored. I think. I'm not sure what could have been added to keep my attention, or if anything could have done that. At the end of the day, it may just not have been the right time for me to read it, or it may just not be for me.
The Verdict
While there wasn't anything bad with Shortcake Cake volume 1, I don't really think there was anything good, either. It felt like another reverse harem story starring a girl that's inexperienced in love and a group of hot boys that will (I assume, inevitably) fall for her. But unlike other series in the genre that hooked me from chapter 1–looking at you, Ouran–this one didn't even have me curious with the cliffhanger. Instead, much like its protagonist, I felt myself just going with the flow, without a care as to where I'd end up.
You can purchase Volume 1 of Shortcake Cake on Right Stuf.
---
If you liked Shortcake Cake, you might like…
---
Credits
Story and Art by suu Morishita
Translation by Emi Louie-Nishikawa
Touch-Up Art and Lettering by Inori Fukada Trant
Design by Shawn Carrico
Edited by Nancy Thistlewaite
Published in the U.S.A. by VIZ Media, LLC
The Good
Cute artwork
Interesting slice-of-life premise
The Bad
Characters feel very flat
Plot points don't evoke strong emotions
Big thank you to our supporters
From their continous support, we are able to pay our team for their time and hard work on the site.
We have a Thank-You page dedicated to those who help us continue the work that we've been doing.
See our thank you page