Fans of The Prince's Romance Gambit and Heart Break Club, get ready: Nikki Asada is at it again. Following in the same vein as her previous works, The Springtime of My Life Began With You is a sweet romantic story filled with laughs, tears, and a lot of heart.
The story follows a quiet bookworm, Suehiro, who is pranked by one of the most popular guys in school, Takasago. As part of a punishment game, he asks her out in the middle of class, but she immediately turns him down, content to stay a background character. However, Takasago refuses to take 'no' as an answer and insists his offer is serious. Follow Suehiro on her journey from bookworm to butterfly.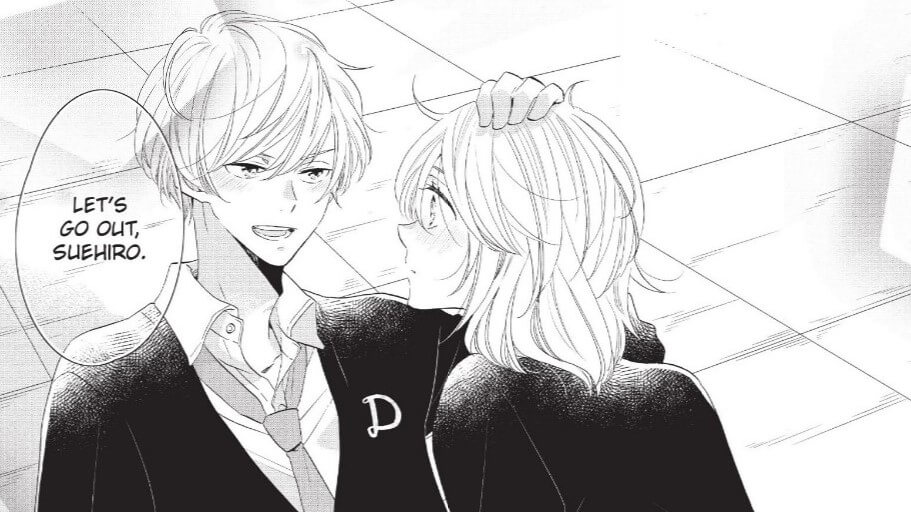 The Good
There is nothing better than a good romance, and The Springtime of My Life Began With You hits all those feels just right.
Suehiro is an adorable main character. She's a loner bookworm (truly, a girl after my own heart) whose main purpose in life is to reread her favorite book for the umpteenth time. She's content to fade into the background, but that life is quickly thrown out the window. The book gave me tons of Love Me, Love Me Not and I Am Here vibes with this adorable story, and let me tell you, I'm here for it.
Aside from the MC being a sweetie, Takasago is a hunk. He can be a little too sharp sometimes, but his honesty and never-back-down attitude paired with that cinnamon roll heart is *sigh* just a dream. Their interactions are great, and Suehiro's character development in a single volume is pretty solid.
The Bad
Cute megane boy didn't get enough page space. /endrant
The Verdict
For a heart-warming little romance story that fills you with all those doki-doki feelings, The Springtime of My Life Began With You is a winner. It's soft, it's sweet, it's pretty, and I need more of it in my life.
Credits
Story and Art by Nikki Asada
Published by Kodansha Comics
Translation by Emily Yamada/amimaru
Lettered by Juan Marcos Rivera/amimaru
---
A special thank you to Kodansha Comics for allowing us the opportunity to review this title. Receiving a review copy of this title has in no way altered the opinions expressed in this article.
Big thank you to our supporters
From their continous support, we are able to pay our team for their time and hard work on the site.
We have a Thank-You page dedicated to those who help us continue the work that we've been doing.
See our thank you page