No, this isn't a concept for a new anime to be airing soon, and this isn't a group with a new gimmick: this is just an idol who loves a game and is happy to share it with others.
Karin Ito, a member of the pop group Nogizaka46, enjoys playing shogi as much as she enjoys singing and dancing on stage. She hadn't thought much of the game beyond learning the basics from her grandfather years ago, but that changed last year when she was invited to play against other entertainers on a television show. After that, she was hooked. Since then Ito has appeared in multiple shogi-related mediums, from having a column dedicated to her learning from a professional player in Shogi Sekai, a monthly magazine for the game, to even serving as a host on the NHK Educational show, Shogi Focus where she also works alongside professional players.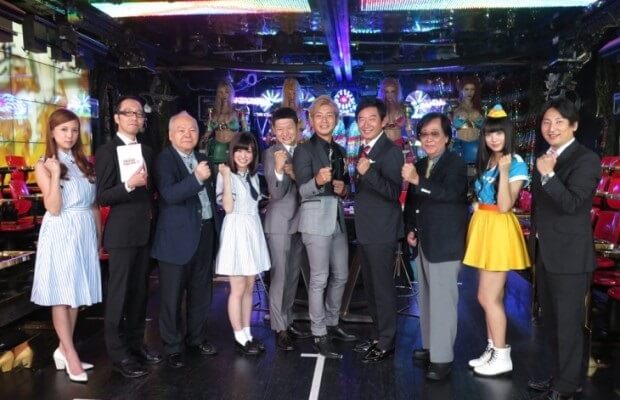 She seems very happy with her role on the show saying that, "Many beginners and inexpierenced players are watching the program. I think that there must be things I can convey as I'm in the same position as they are." Not only does this happy arrangement mean Ito can share her love with other people, it also means she gets to watch professionals play and hone her own skills. She has even coined a name for her favorite strategy: "Karin Special Yon-roku Ginsempo."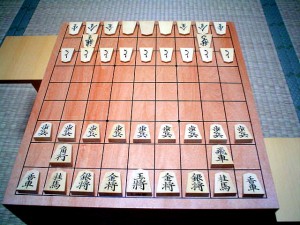 For those not in the know, shogi is a Japanese board game often referred to as "Japanese Chess." The games are quite similar. It is a two player game that is played with several pieces on a board, and each piece belongs to a different category of pieces. The categories determine how a piece may move about the board. Also shared between the games is the victory condition: capturing, or rather threatening to capture, the king piece. What sets shogi apart is its promotion mechanic: when certain conditions are met, a piece may be flipped over to reveal an upgraded version of the piece which comes with new movement rules.
Karin Ito was born in Kanagawa Prefecture in 1993 and grew up wishing to become an idol star. She achieved her dream in 2014 when she became a full member of Nogizaka46. Ito hopes that her work involving shogi can allow her to "work as the one who bridges the world of idols and the shogi world."
Nogizaka46 recently released their 13th single "Ima Hanashitai Dareka ga Iru" ("There is Someone I Want to Talk to Now") and has December concert dates for Nippon Budokan Hall in Tokyo.
Source: The Japan News
Big thank you to our supporters
From their continous support, we are able to pay our team for their time and hard work on the site.
We have a Thank-You page dedicated to those who help us continue the work that we've been doing.
See our thank you page