On July 11, 2015, President Satoru Iwata of Nintendo passed away. As reported by Kotaku, a statement was released by Nintendo stating that he suffered from a bile duct growth. Complications from this led to his passing. According to the news site, he decided to pass on attending last year's E3 in order to have a growth removed. He also missed this year's E3, but made an appearance via voiceover for his puppet persona in the announcement for Star Fox Zero for Wii U.
He began his career with Nintendo by working at HAL Laboratory and worked on such titles as Balloon Fight and Earthbound. He also worked on a number of the games in the Kirby series. He moved further into the company in 2000 as the head of Nintendo's corporate planning division. He came President of the company in 2002 after his predecessor, Hiroshi Yamauchi, retired. He also assumed the position of CEO of Nintendo of America.
As Nintendo's fourth president, Satoru Iwata was perhaps the company's most well-known. He acted as host for the company's Nintendo Direct video updates, and, because of this, he became quite popular among fans. It is still unclear who will assume his position. According to a statement by Nintendo, the two remaining Representative Directors are Genyo Takeda and Shigeru Miyamoto.
Satoru Iwata will be greatly missed by all in the video gaming community. Rest in peace, Iwata-san.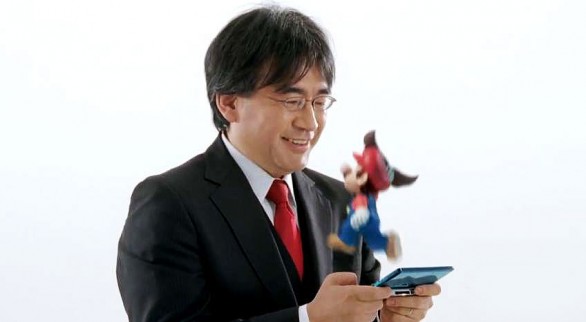 Big thank you to our supporters
From their continous support, we are able to pay our team for their time and hard work on the site.
We have a Thank-You page dedicated to those who help us continue the work that we've been doing.
See our thank you page