Having spent years under the constraint of a noble upbringing and all but suffocating from it, our main character Urara wished for nothing more than to be reborn as a commoner. Sooner than expected, she gets her wish… but not quite in the way she hoped.
Urara is reincarnated as a commoner, and she loves it. Working hard every day to appreciate her new family and life, Urara is accepted into a prestigious school as a scholarship student. Everything seems to be going fine until a strange girl starts yelling at her, calling her an NPC, complaining that Urara took her 'events', and claiming to be the 'heroine.' As it turns out, Urara isn't the only one who was reincarnated, and this isn't exactly modern-day Japan. After being convinced (dragged) into the middle of things by her energetic classmate, Urara's simple, common life is about to become anything but.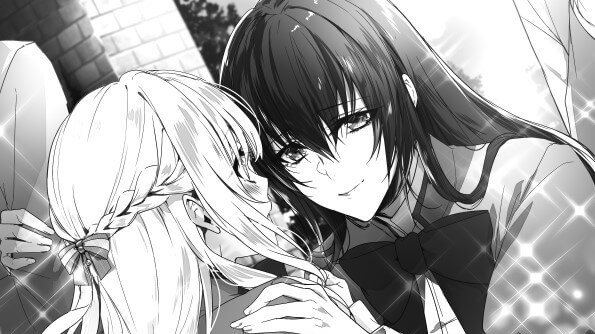 Past Life Countess, Present Life Otome Game NPC?! is writer Sorahoshi's first work, but the artist isn't new to character design. Yuki Kinami has worked on titles such as Fate / Grand Order, Sephiroto ~ Sekaiju of Time~, Glass Heart Princess, and many others.
The Good
Past Life Countess, Present Life Otome Game NPC?! is both adorable and hilarious. Fans of My Next Life as the Villainess: All Routes Lead to Doom!, Obsessions of an Otome Gamer,  and otome games, in general, will instantly fall in rhythm with this story and find some nice twists to common tropes.
I loved this new take on the otome-isekai genre. Whereas most main characters who are reincarnated have some awareness of the world they've been reborn into, Urara has no idea. Even after her situation is explained, she's still completely out of the loop since she never got the hang of video games.
The artwork is absolutely fantastic for this title. Yuki Kinami did a great job with the character designs and illustrations and seeing the scenes come to life while reading was great. Yuki really got the otome feel across in his work, and those boys' smoldering gazes had me blushing at times.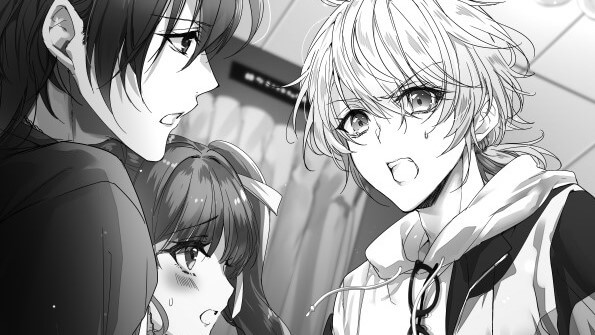 As far as the characters themselves go, the entire book really felt like an otome game. Each boy fulfilled a common character trope (the prince, the athlete, the jokester, etc.) and did his job well. From the unlikely best friends, the dates, the over-the-top scenarios, and the 'secret route', Past Life Countess kept true to all the things I love about the genre.
The Bad
While Past Life Countess has all the makings of an otome game, that ends up hurting the story more than helping at times. Many of the characters get introduced early on in the story but end up playing minuscule parts in the overarching plot. Most of the time it felt like they were only there to fulfill the trope, and I found it hard to tell half of them apart unless a unique situation happened with them. Eight characters is just too many for a one-shot in my opinion, and the page space they took up could have been put to better use by expanding more on a select few.
The Verdict
Past Life Countess, Present Life Otome Game NPC?! is a great entry to the otome-isekai genre. From its beautiful artwork, fun story, and heart-throb love interests, the light novel had me itching to read more and see how these romances turned out. It was a fun read, and I definitely recommend it to people who love otome.
Credits
Written by Sorahoshi
Art by Yuki Kinami
Translated by Amber Tamosaitis
Edited by Nicole Burgger-Dethmers
Published by Cross Infinite World
---
A special thank you to Cross Infinite World for allowing us the opportunity to review this title. Receiving a review copy of this title has in no way altered the opinions expressed in this article.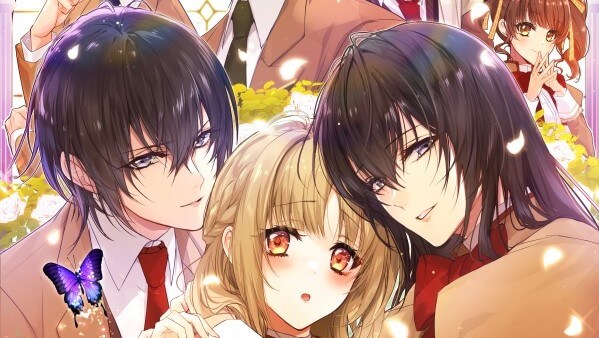 The Good
Cute artwork
Fun story that feels like an otome game
Very few grammatical errors
The Bad
Too many characters to keep track of
Big thank you to our supporters
From their continous support, we are able to pay our team for their time and hard work on the site.
We have a Thank-You page dedicated to those who help us continue the work that we've been doing.
See our thank you page