Rika was a typical high school student in the middle of taking her entrance exams for college. Until she fell down a manhole and died, that is.
Story
Rika never intended to become obsessed with an otome game, but a first heartbreak can do a number on a girl. While trying to recover from her unrequited love, she finds a handsome boy on the cover of a magazine and falls head over heels. It turns out he's one of two romanceable boys in what's commonly referred to as the most insanely difficult otome game known to man. Let Me Hear Your Sound ~Melody to My Heart~ (or Hear My Heart for short) took the otome gaming community by storm years prior to Rika discovering it. Even though there are only two boys in the game, no one has been able to get one of the good endings. This doesn't stop Rika, though.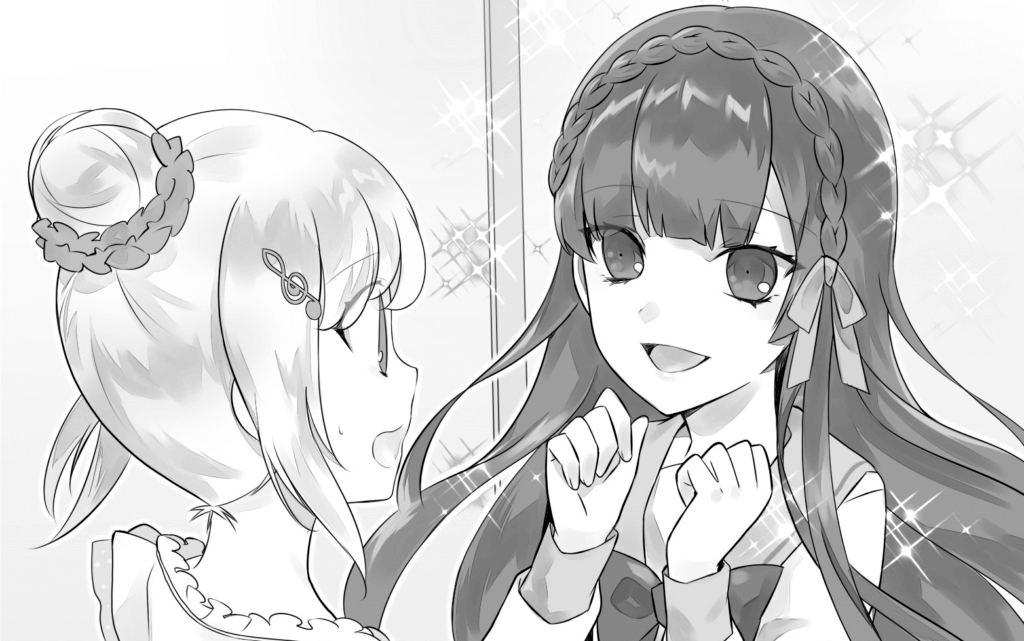 Rika pours hours and hours into the game, determined to see the good ending with the red haired boy named Kou that stole her heart at a glance. So when Rika sees Kou on a poster outside of a gaming store, it's no wonder she stops dead in her tracks. Turns out, the game is getting a complete reboot. Without thinking, Rika moves closer to the poster to get a better look and suddenly feels the ground disappear beneath her.
Instead of opening her eyes to pearly gates or fiery pits, Rika wakes up as Mashiro, an elementary school kid. Rika now has a second chance at life, but it's not as simple as that. She's been reincarnated into the remake of Hear My Heart! Since she never got to play it, she doesn't know how to clear events to get with the boy of her dreams, or how to escape bad ends that lead to another death. (Yeah, the game is that intense.) Rika–or rather, Mashiro–is in for a roller coaster ride in her new life.
The Good
For fans of the otome gaming genre, this book is right up your alley. I could relate to Rika/Mashiro on a spiritual level during some scenes of the book, and it was such an interesting take on turning the gaming genre into an actual novel that I was immediately drawn into it.
Sou and Kou (the two romanceable boys) both have strong personalities, though each is on a different spectrum. This helped to really push the otome feel for me. It's pretty obvious that the author has experience with otome games, which is a good thing given the subject matter. Obsessions of an Otome Gamer could easily be made into a game. Which I would love. Please do this.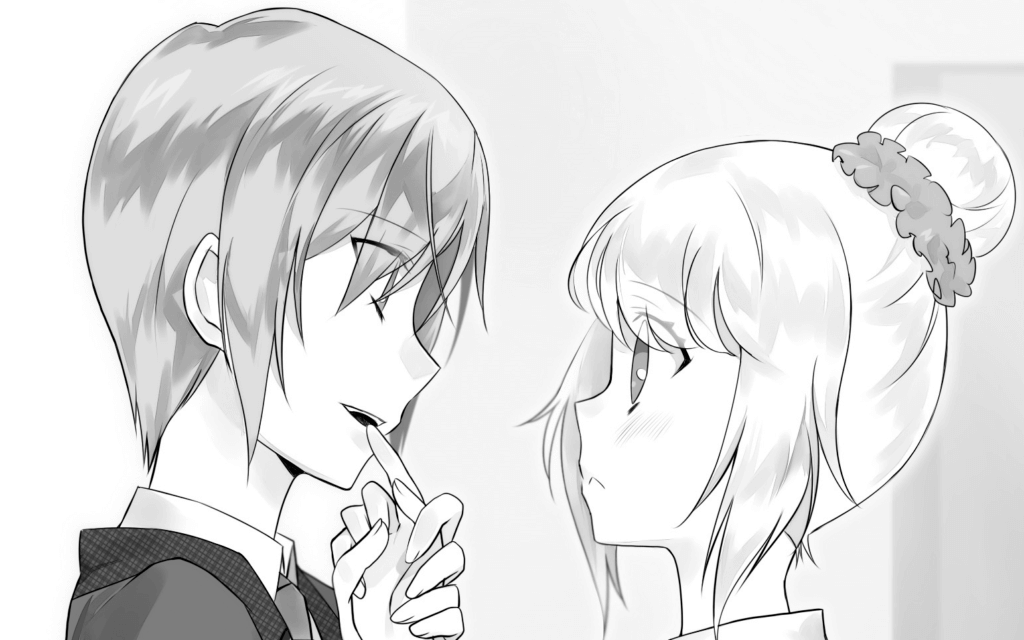 The Bad
This book, like so many other light novels I've read, seems to have a hard time being localized. While the writing is simple and easy to understand (and by this I mean it would probably be around a 5th grade reading level), it doesn't flow quite as well as books that are originally written in English, or traditional books that are translated into English by one of the big five publishing companies. This leads to a few awkward pages and scenes that brought me out of the reading at times.
A lot of situations are repeated throughout the story as well. Every time Mashiro meets up with her best friend, they spend half a page or more complimenting each other's outfits, hair, or musical ability before getting into the core plot for that chapter. It's the same when Mashiro is offered tea (which is frequent, given that this story is based in Japan and all of her friends are filthy rich kids, because of course they are.) These bits got pretty boring to be honest, and I found myself flashing back to London Detective Mysteria in the worst way.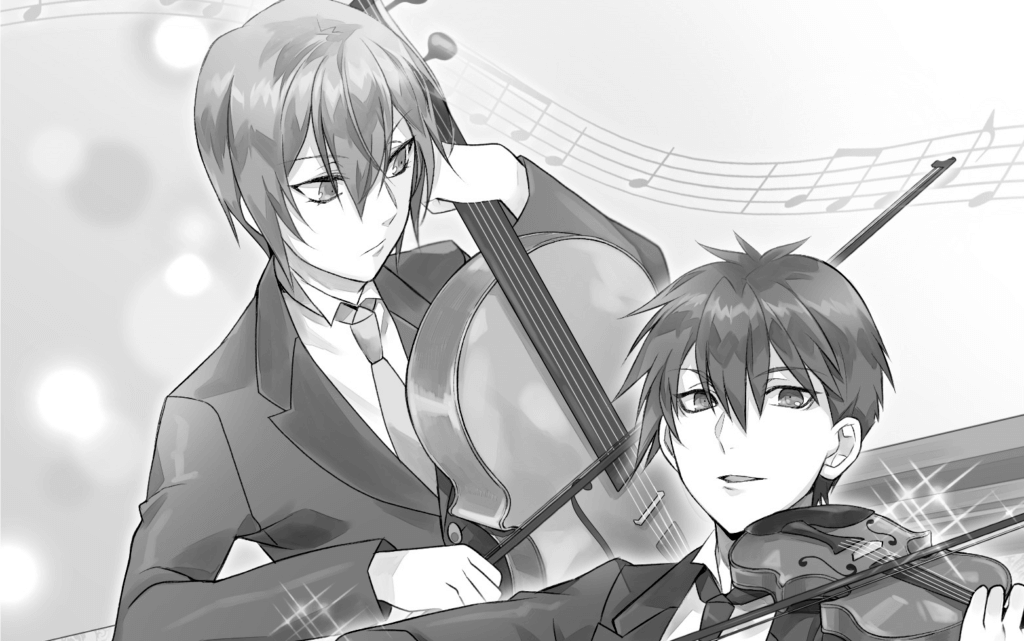 These issues pale in comparison to the difficulty I had understanding the technicalities behind the music discussions. Not being a musician myself, everything they said about technique, pieces, majors and minors, instrument brands, and just literally everything went over my head. The issue is that these aren't just snippets throughout the book; half the time, these descriptions and conversations go on for pages. It didn't help that the book offers little to no explanations or definitions to help readers understand. Eventually, I found myself just skimming through these segments until the words on the page started making more sense to me. However, I'm sure that people who have training in the musical field and understand all of the technical jargon will appreciate the attention to detail.
The last issues I have are with the romance and timeline. While Mashiro's mind is 18 years old, her body is only eight, and so are her two love interests'. Reading her inner dialogue about how the boys make her feel was pretty awkward, and at times cringy. (Granted, she does continually tell herself that she shouldn't be thinking these things about young kids, but it didn't really help…) As for the timeline, it was like being on a roller coaster with a short in the wiring. Most of the time, a continuous flow would be in place, and then suddenly an entire year gets skipped between paragraphs with hardly a note about it. This made the story feel jarring at times and sluggish at others.
The Verdict
Even though I couldn't understand a fourth of the book and took a bit of issue with the whole age-difference-kinda thing, I still loved the story. There's plenty of comedy and drama spaced out at appropriate times to keep someone interested, and a dash of mystery so it's hard to put the book down. I could easily give more examples as to why I like this series, but I'd be delving into spoiler territory then. There's no question about whether I'll be reading the sequel or not; the only question is how long will the book last me. If it's anything like the first volume, the answer is 'not long'.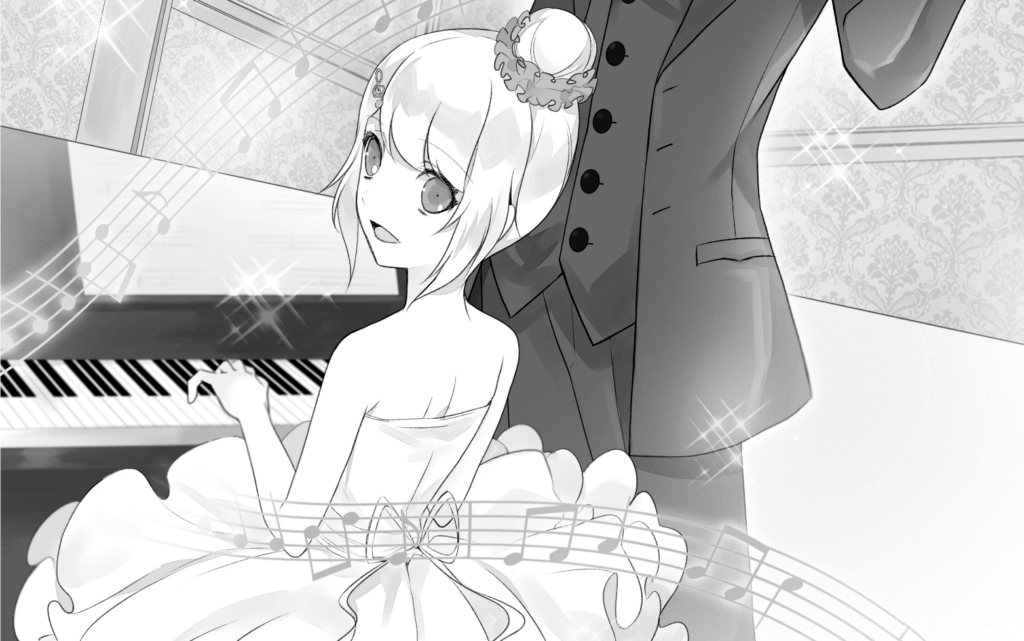 ---
You can read more about "Obsessions of an Otome Gamer" on Anime-Planet and order it through Barnes & Noble. Special thank you to Cross Infinite World for giving us the opportunity to review this manga.
The Good
Interesting plot with diverse characters.
Reads like an otome game.
Unique take on isekai and otome genres.
The Bad
Translation is awkward at times.
Music technical discussions are difficult to understand.
Age difference might be an immediate turn-off for some people.
Big thank you to our supporters
From their continous support, we are able to pay our team for their time and hard work on the site.
We have a Thank-You page dedicated to those who help us continue the work that we've been doing.
See our thank you page