Welcome to our Spring 2020 Anime First Impression series! For the uninitiated, here's how it goes: before the start of each new anime season, our readers vote on what series they'd like us to review the first episode of, and we cover the series that get the most votes. Normally we keep it to the top 3, but due to a tie, this time around we're doing four: Kakushigoto, LISTENERS, My Next Life as a Villainess: All Routes Lead to Doom! and Millionaire Detective – Balance: UNLIMITED. My Next Life as a Villainess was the third of those to air and it's the one we'll be talking about here.
Here's how Crunchyroll describes the series:
"Wealthy heiress Catarina Claes is hit in the head with a rock and recovers the memories of her past life. It turns out the world she lives in is the world of the game Fortune Lover, an otome game she was obsessed with in her past life… but she's been cast as the villain character who tries to foil the protagonist's romances! The best ending the game has for Catarina is exile, and the worst, death! She'll have to find a way to avoid triggering the flags of doom, and make her own happy future! The misunderstanding-based screwball love comedy now begins!"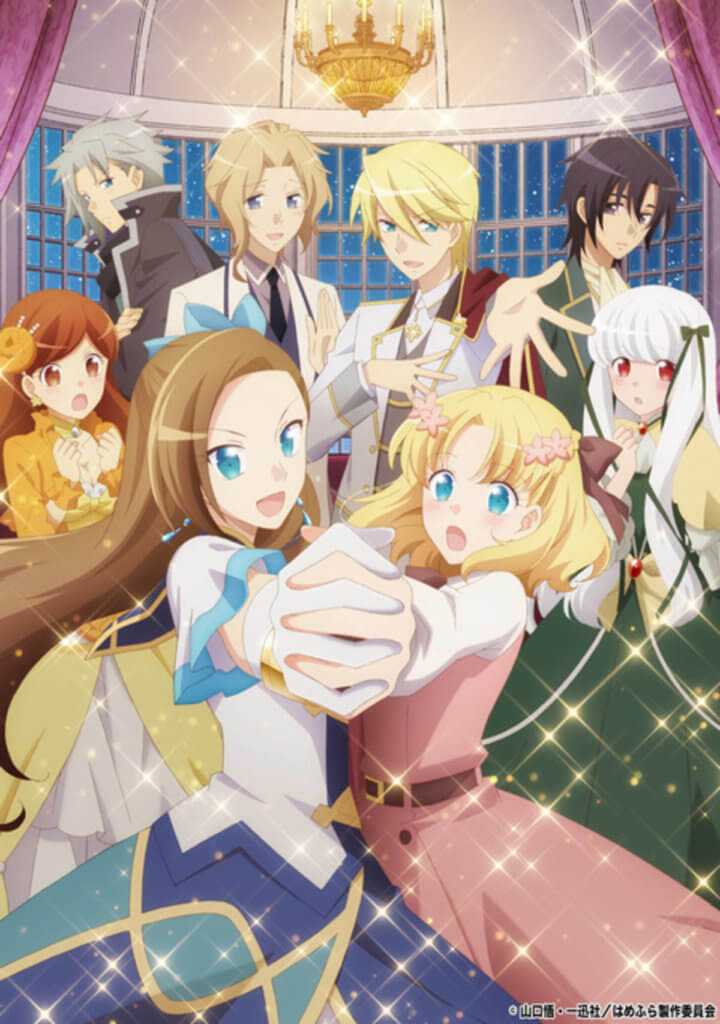 And here's what our team of writers had to say…
To be completely honest, I think Villainess's biggest asset is the timing of its release. The market for isekai series is so oversaturated that I'm starting to think the JSDF (Japan Self-Defense Forces) needs to get involved to stop people from writing more. That so many of the ones that have gotten released in English lately seem to be aimed squarely at toxic nerd boys and prominently feature slavery, abuse, or generally creepy treatment of women doesn't help things.
Which makes this the perfect time for the original author, and now the anime's production team, to make the exact opposite of that – a shojo isekai with a female main character, who is the villain, rather than the hero, of the world they dropped into, and which has basically no objectionable content whatsoever. And by doing the exact opposite of what everyone else is doing, you can guarantee that you will be unique. The trick is not just being unique, but doing it in a way that's fun and engaging.
Villainess succeeds at that, for now at least, entirely on the back of its protagonist. Catarina is funny and smart and nice and also grumpy and obnoxious and kind of an idiot. In a word, she's relatable. Like many isekai protagonists, she immediately starts trying to take advantage of her knowledge of her new world. The difference is that Catarina does this by being aggressively nice to everyone, and it's charming as heck.
The production values aren't anything mind-blowing, but they're more than adequate for what this show is up to. And since the first episode is mostly setup, the show is really relying on the concept and on Catarina to carry it. So far that's working out just fine, and while it remains to be seen if it works out in the long term, I have high hopes for the series and would absolutely recommend it from what I've seen.
---
This anime is a very creative spin on the otome fantasy visual novel story and I'm interested in how it will progress. Catarina, the main heroine, is just a joy to watch on screen as she figures out how to avoid getting the bad endings. I like how the show turns her villain backstory backward and works to make Catarina a likable lead.
Considering it's a reverse harem. I'm predicting that her actions to change her destiny will result in her becoming the otome game heroine in the end. I'm pretty impressed by this romantic comedy so far and I can't wait to see how Catarina figures out her circumstances.
---
Ohmygodohmygodohmygod, this show is the most 'me' thing I've seen in a while. A girl who was reincarnated into an otome game and now has to find a way to break all the bad end flags so she can live a nice life? Obsessions of an Otome Gamer— I mean.. My Next Life as a Villainess has the makings of everything I love.
The first minute of the show hooked me with the art. The pastel colors and background drawings are super pretty and cute and fit well with the fantasy setting. It also gave off the feel of an otome game, which was a very nice touch. It didn't take much time at all for the main plot point to get rolling, and there isn't a lot of fanfare around it. Given the situation the main character finds herself in, this makes more sense. And while we only meet a couple of the main characters, they all seem interesting and sweet in their own way. I'm very excited to see how the show twists the typically otome style.
I can tell just by the first episode that I'll be eagerly awaiting every Sunday now for new episodes of My Next Life as a Villainess. The Otome concept drew me in, and so far the execution has kept me here. Fans of rom-coms or otome games will quickly get hooked to this adorable new installment to the genre.
---
I knew going into My Next Life as a Villainess: All Routes Lead to Doom! that I'd either love or hate the show. With an isekai background, mixed in with a reverse harem-theme, the series could have been just a fresh coat of paint on two tired formulas. To that end, I wasn't expecting to enjoy the first episode as much as I did. After the first half of the episode, all the fears I had were alleviated. My Next Life as a Villainess brings something new to both these tired genres and does it with the wit and charm befitting of a veteran director and scriptwriting team.
That being said, both Keisuke Inoue (director) and Megumi Shimizu (series composer) aren't veterans, but they adapted Satoru Yamaguchi's original light novel series with ease, and only in their second time in lead staffing roles at Silver Link. Juggling two (well three) time periods isn't easy, especially as they will ultimately be changing as the series goes on, but Inoue and Shimizu easily drew me into the story, highlighting every point they needed to. While yes, some foreshadowing was obvious, knowing how the story should be ending makes it fun.
The worst part about the series is that the episode ended–My Next Life as a Villainess will be a great show to binge on a weekend, where you'll be able to pick up on everything at once, rather than trying to remember week to week. I can't wait for more episodes to come out to be able to do just that.
---
You can watch My Next Life as a Villainess: All Routes Lead to Doom! on Crunchyroll and VRV.
Big thank you to our supporters
From their continous support, we are able to pay our team for their time and hard work on the site.
We have a Thank-You page dedicated to those who help us continue the work that we've been doing.
See our thank you page