KWEH!
Yattans! I am back at the helm of your weekend news! Ah, it is great to be back again. Another week with a lot of happenings. Let us dive in, shall we?
Happy 30th Birthday, Mario!
The Japan News recently wrote an article celebrating Super Mario Bros.'s 30th anniversary. I remember playing that game on my NES way back when. Boy, I feel so old. What is your secret, Mario? How do you keep yourself from aging?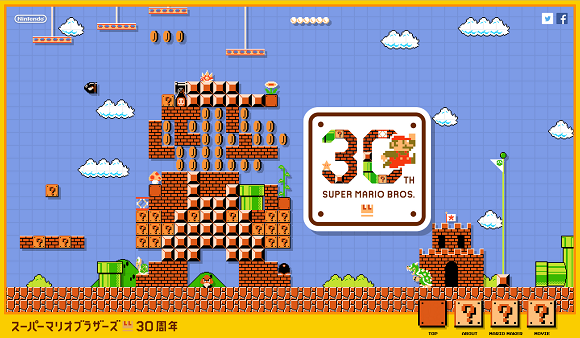 ---
ONE OK ROCK North American Tour Schedule Is Up
Fans of ONE OK ROCK may want to ready your wallets. Here is the song list and schedule for the band's North American tour courtesy of Sync Music Japan. It is starting in Chicago on Sept 29. What are you waiting for?!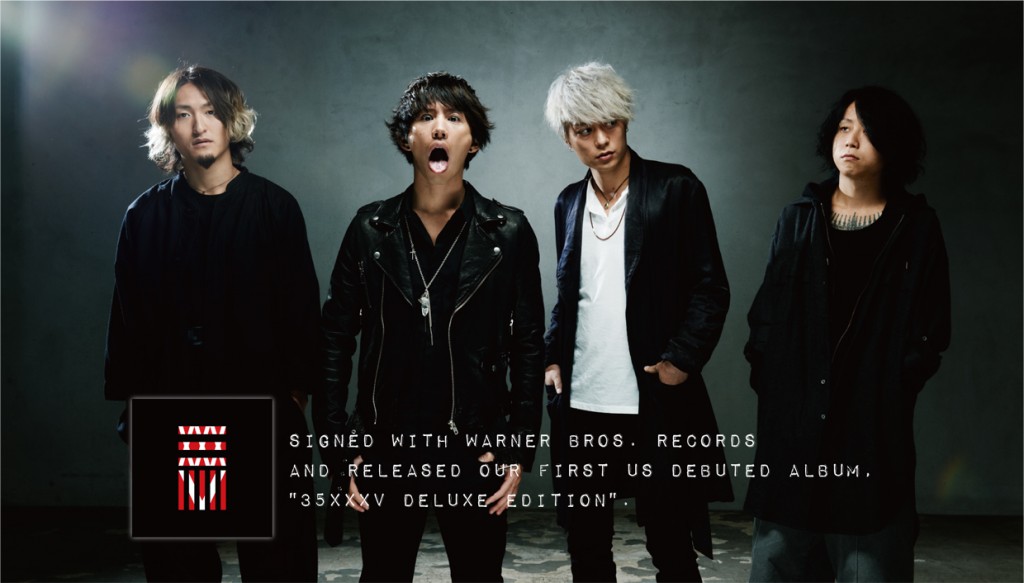 ---
Hideo Kojima at Tokyo Game Show 2015?
This year's Konami booth at the Tokyo Game Show is a little, shall we say, different? It is the only year since 2004 when Hideo Kojima did not make an appearance on stage. Kotaku's Brian Ashcraft even has photos from the past TGS conferences with proof.
---
Cosplays at Tokyo Game Show 2015
The past weekend's Tokyo Game Show was full of exciting news. On top of that, there are also photos and videos of great cosplays. There are the cool Metal Gear Solid's Raiden costume, a collection from Kotaku, another set from GameSpot, and an album from The Escapist. Even the motion capture guy for Metal Gear Solid's Revolver Ocelot, Tornado Yoshida, dressed up and showed his skills with revolving guns.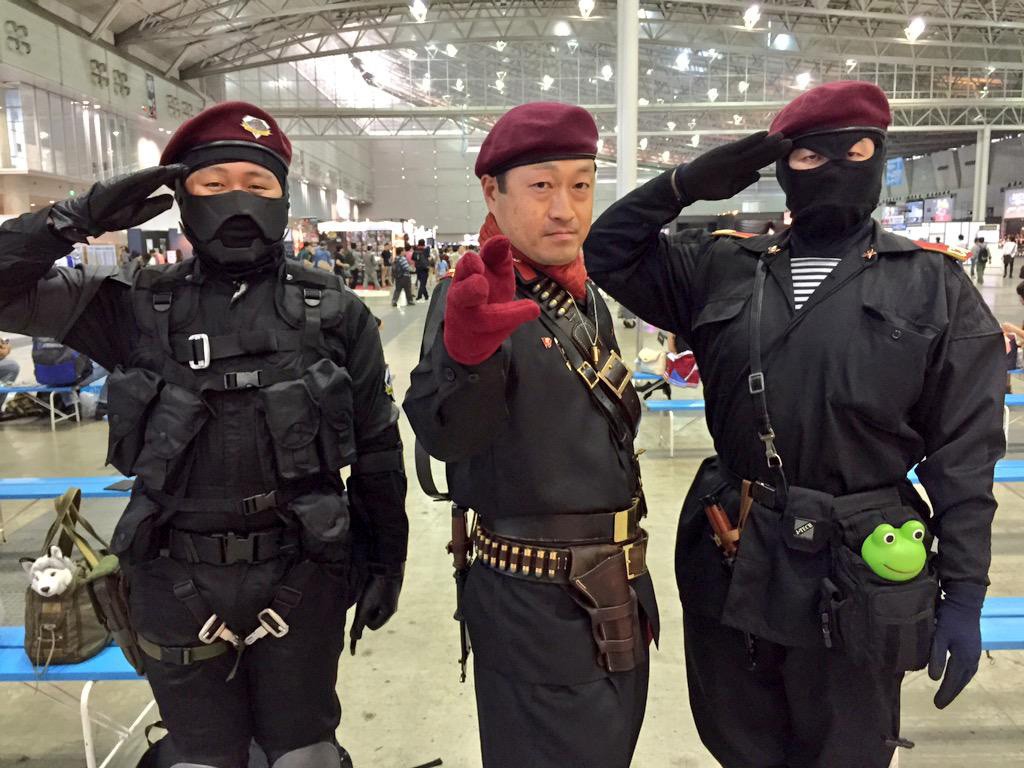 ---
Persona 5 News
Thanks to TGS 2015, there is a barrage of Persona 5 news including a trailer played at the show and an updated clip of the game's opening. Also announced was a Persona 5 anime, and many character details were introduced via videos and persona images. Here is a video introducing a quirky new character, Morgana, the thieving cat:
https://www.youtube.com/watch?v=nxjEBbeNvRc
---
Man At Arms Forged Fate/Stay Night's Excalibur
The blacksmiths are at it again. They forged Saber's Excalibur sword. Ilya Alekseyev, the smithy featured in the video and a fan of the series, even considered using materials from different sources to represent six different classes. The end result is a fantastic looking sword.
---
Ace Attorney 6 TGS Trailer
Ace Attorney 6 (pending title) also got a new trailer. Check it out below. Subtitles by Bolt2nd.
---
Research and Dedication in Making Final Fantasy XV
Some game developers have been known to go to great lengths to do research for their games. Those dedicated folks creating the new Final Fantasy XV at Square-Enix are some of them. In order to better understand how to keep one's self alive outdoors, they went on a real-life adventure.
---
Second Live-Action Attack on Titan Movie Earned Less Than The First
As the title above says, the second Attack on Titan live-action movie is not doing well. According to Forbes, both movies got their fair share of criticisms.
---
Muv-Luv Kickstarter Is Now Up
If you are a fan of Visual Novels, you may have heard of Muv-Luv. You may have even played it. However, here is your chance to finally support the game via its Kickstarter campaign. As of writing this, they have gone up to around $340,000, quite some ways above their $250,000 goal. The campaign is still in its early stage too.
---
One-Punch Man Gets English Sub Trailer
One-Punch Man is a funny manga that you need to take a look at. It was originally created by a manga artist known as One and was redrawn by Yusuke Murata of Eyeshield 21 fame. The manga is about an ordinary human being who trained really hard and became overpowered, even among the world of super heroes. With its recent news of anime adaptation, Viz has put up an official English subtitled trailer. More details can be found in this post by Crunchyroll.
---
Yo-kai Watch English Trailer
Disney XD has put up the English trailer for the North American dub of the uber popular anime, Yo-kai Watch. More details about the first season of the anime can be found here.
---
Totoro + Tattoos = Tattooro?
If you remember some time ago, Harley compiled a pretty list of anime-inspired tattoos and where you can find them. Here is more of them based on popular Studio Ghibli characters such as Totoro, No-Face, and Howl the wizard.
---
That is all for now. Tune back in next week to Yatta-Tachi for more happenings with Japanese pop culture! *smoke bomb*
Big thank you to our supporters
From their continous support, we are able to pay our team for their time and hard work on the site.
We have a Thank-You page dedicated to those who help us continue the work that we've been doing.
See our thank you page