KWEH!
I am back from Liberty City Anime Con this past weekend and it was pretty fun! There are some things that I like about the con and some things that can be improved. This is the Con's first time in the Big Apple. Last year, the organizers had the convention in White Plains, New York, about an hour away from NYC by train.
Overview of my trip and the event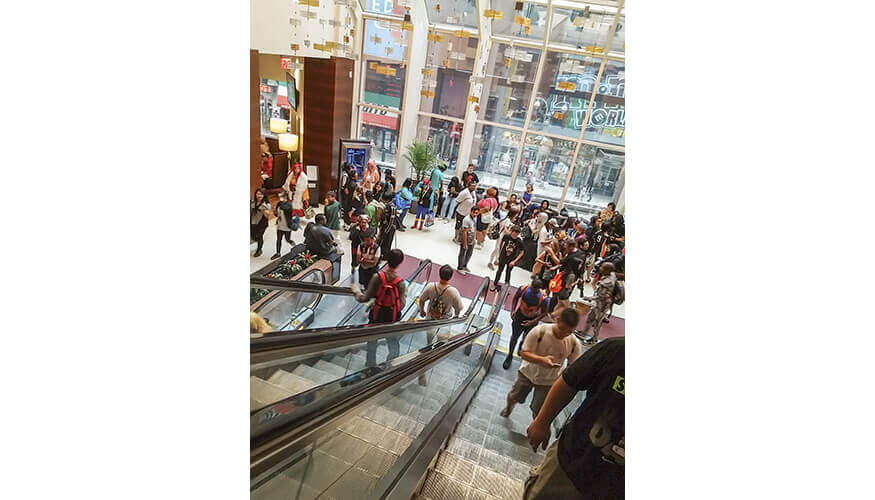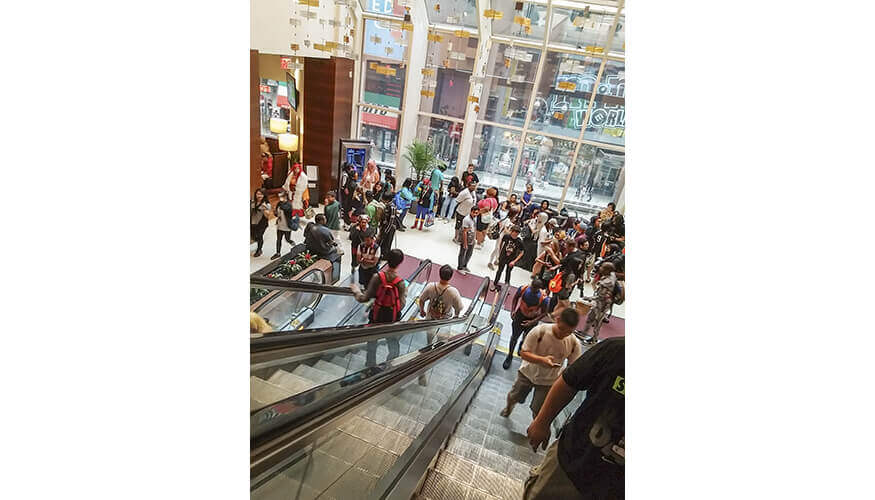 The con was open for three days, from Friday to Sunday (Aug 19-21). I attended the con on Friday and Saturday, walking around and sitting in on some panels.
Aside from panels, there was also a game room, an artist alley, anime screenings, game matches, and more.
The location of the hotel is great. Crowne Plaza Times Square is nicely located a few blocks north of Times Square. That means getting to the hotel from everywhere else is a breeze. I am pleasantly surprised the organizers were able to get it.
LCAC had many events up until late in the night, with 18+ screenings and talks. Topics ranged from cosplays, music, anime, diversity, humor, gaming, and more.
What I like about Liberty City Anime Con
The Convention Itself (Registration, Location, etc.)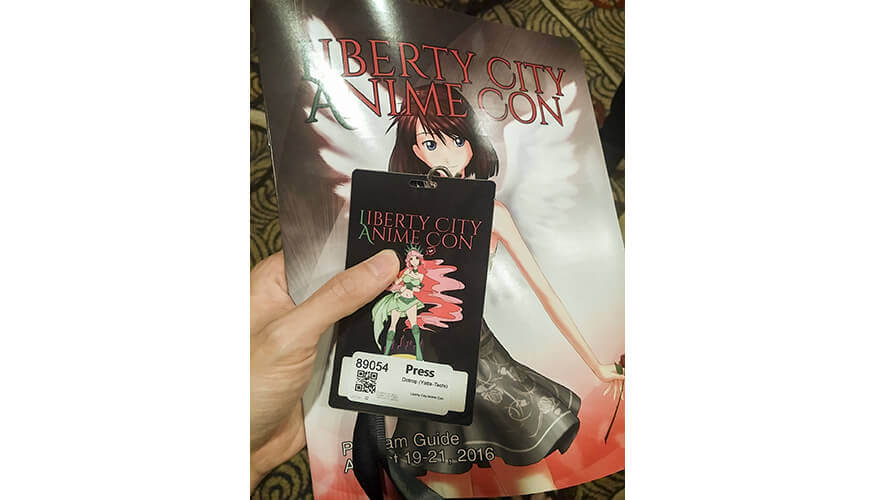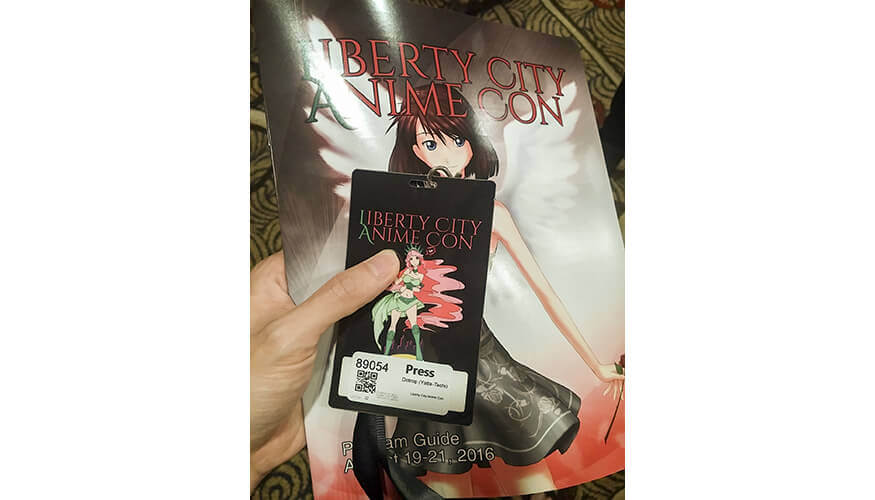 The first thing I applaud after arriving at the con was the registration process. All you needed was to show a form of identification. After confirming, the friendly attendants printed out a sticker of your name and pasted it on a LCAC badge. They handed you a printed itinerary and off you go. It was quick and painless!
The hotel provided plenty of ice water, something I really appreciate from an attendee's point of view.
It seems that the organizer of Liberty City Anime Con has secured next year's location: the New York Marriott Marquis. If the time does not change in the future, it will take place on August 18-20, 2017. Kudos to them for giving this year's attendees a heads up.
I saw many parents going with their teenage kids. That made my cold ceramic heart warmer and fuzzier.
The Panels
The dealer room (the artist alley and merchandize sellers) had a pretty good variety of purchasable items from different aesthetics. Though the booths could have been spaced out a little more evenly, because there were parts of the room with empty space.
"Ian Rubin's Six Months in Disney" was a funny panel about the geek comedian's internship at Walt Disney World. He talked a whole lot about the intricacies of the theme park, unexpected and hidden places in the park, how certain shows run, funny experiences, and more. This was the first panel I sat in and I got good laughs and information about the theme park.
"Rando-me!", short for "random anime" screened one episode from three different anime. The panelists wanted to introduce three lesser-known anime. While they succeeded in introducing Urusei Yatsura and Magical Shopping Arcade Abenobashi, most people sitting in the panel knew about Great Teacher Onizuka. I benefited from the screening because I became curious about Abenobashi after watching the first episode.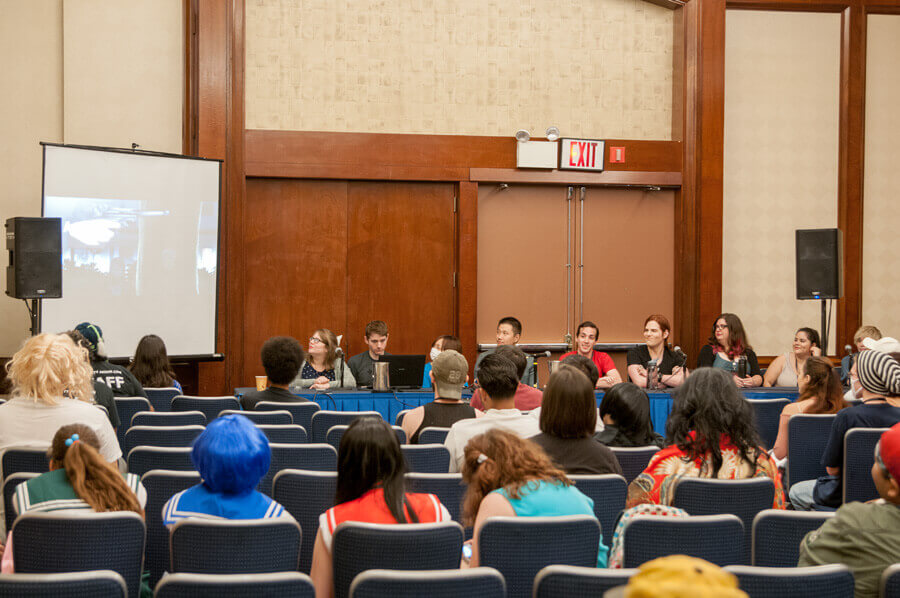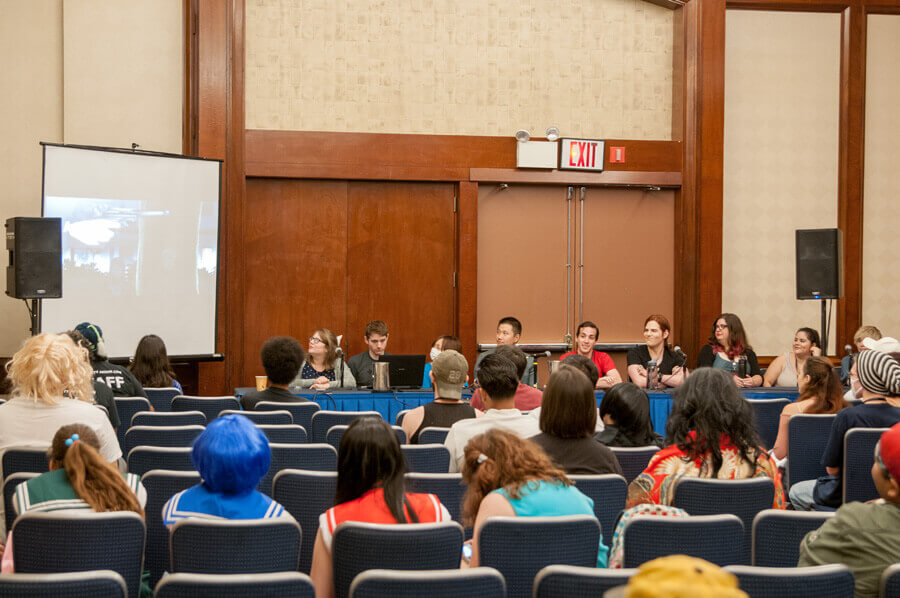 "Media Blasters Presents: Behind the Mic!" also had some hilarious experiences of many Media Blasters' English voice actors and actresses. They talked candidly about the works they had done. Some shared tips on what voice actors need to do to start, earn their pays, and move forward. They also bared embarrassing stories that happened during the recording sessions. I came out knowing and appreciating more about their vocation.
What Can Be Improved
As far as location of the con, Crowne Plaza Times Square is great. The hotel is pretty good as far as a New York City hotel goes, but it is not the best venue for convention like this. I understand that it is NYC after all and space is at a premium. There was not much space for the hundreds of con goers to mingle or to rest their tired legs. As a result, people sat with their backs against the walls in the already narrow corridors. Or they stood around in front of escalators, which could be dangerous to the foot traffic.
The panels that I had sat in had small projection screens. I wonder if the organizers could rent larger ones for the next convention. It is not a deal-breaker, but the viewing pleasure, even from the middle of the audience, is noticeably reduced.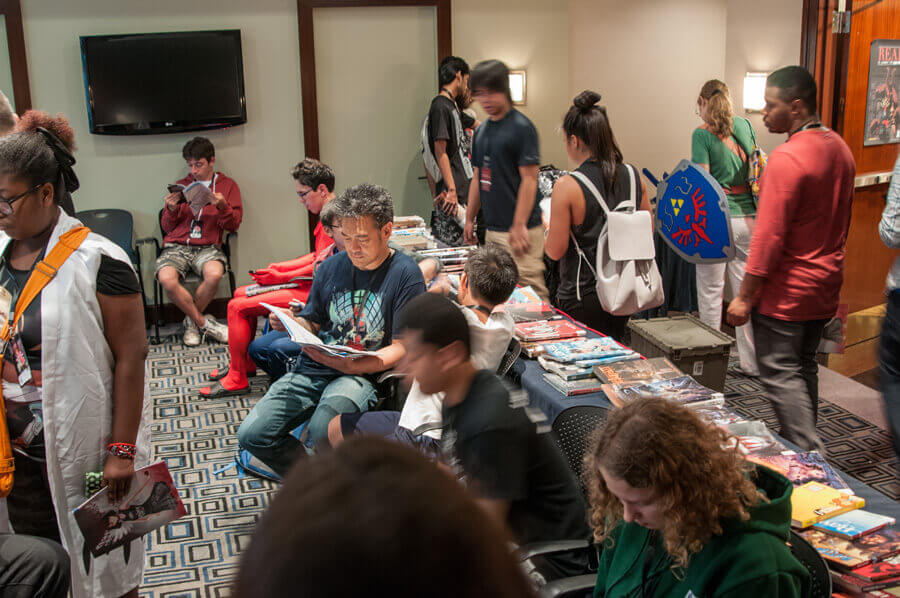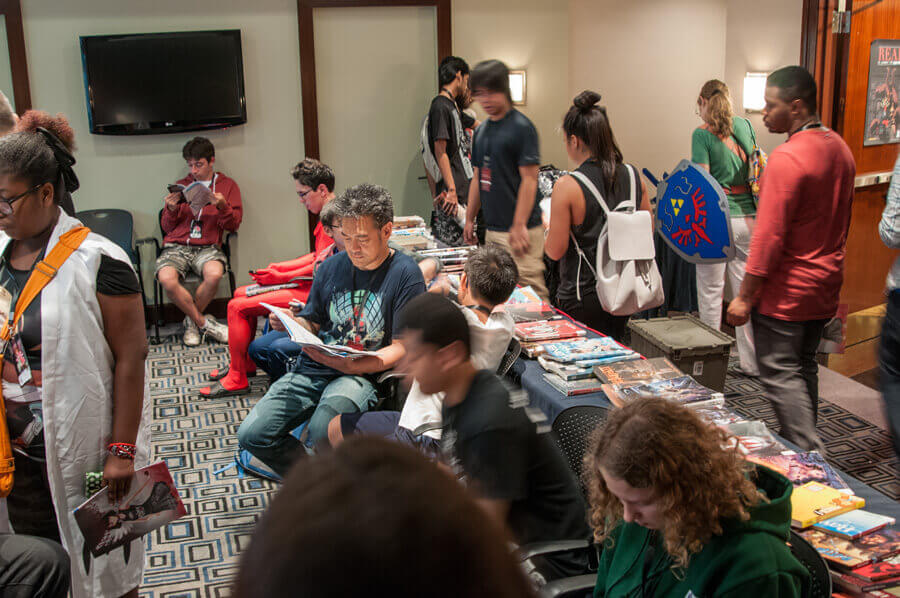 The gaming room and manga library were situated in small rooms. I predict both rooms will be crowded no matter the size.
A Bag of Mixed Feelings
While Liberty City Anime Con had printed booklets of event descriptions and schedules, the locations of panels and screenings changed. I presume it was to better accommodate the number of interested attendees. Though the registration receptionists told me to check the website for updated schedules, it was slightly inconvenient. The location of a panel I attended was moved after a line formed in front of the door. The con staff informed us right before the scheduled time.
There were several panels and talks that made me a little confused. While most keep in line to the geeky, anime, and Japanese culture, panels such as, "The Future of Mental Illness Research" and "NeuroDecoding: Research into Interpreting Brain Signals" seemed to be out of place.
I am rather iffy about screening adult materials (read: hentai). Even though the organizers clearly labeled the events 18+ and scheduled at wee hours in the night. Especially considering there are younger audiences in the convention.
Photo Gallery
Conclusion
All things considered, Liberty City Anime Con's first year in New York City was pretty good. I am curious to see how LCAC will improve and expand years from now. Perhaps inviting other figures (voice actors/actresses, animator, manga artists, and so on) from Japan would draw more people.
Do we have any LCAC goers here? What did you think of the con? Sound off in the comments section, please!
Big thank you to our supporters
From their continous support, we are able to pay our team for their time and hard work on the site.
We have a Thank-You page dedicated to those who help us continue the work that we've been doing.
See our thank you page