Have you ever been amazed by the look of a dish you ordered in a restaurant? Many people take photos of food they've ordered or made themselves and share the pictures online. Sometimes, though, a dish looks so impressive that you might feel a little bad eating it. Food models are a great way to display your favorite dishes without worrying about them decaying on your shelf.
The art of replica food products is a storied part of Japanese culture. Tofugu posted an article about a year ago on the history of "fake food" and its presence in contemporary Japan. While the article focuses on the existence of models created in realistic proportions, self-proclaimed "nendol" Hitomi Okada chooses to downsize her models.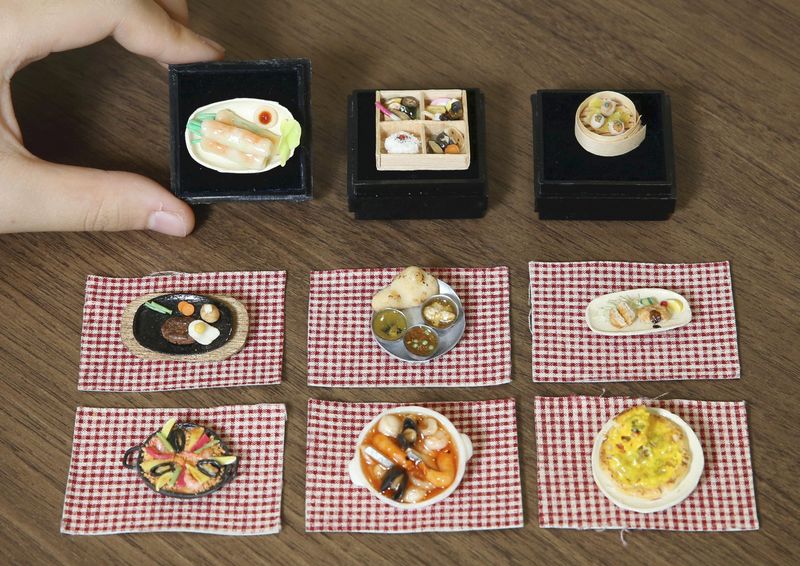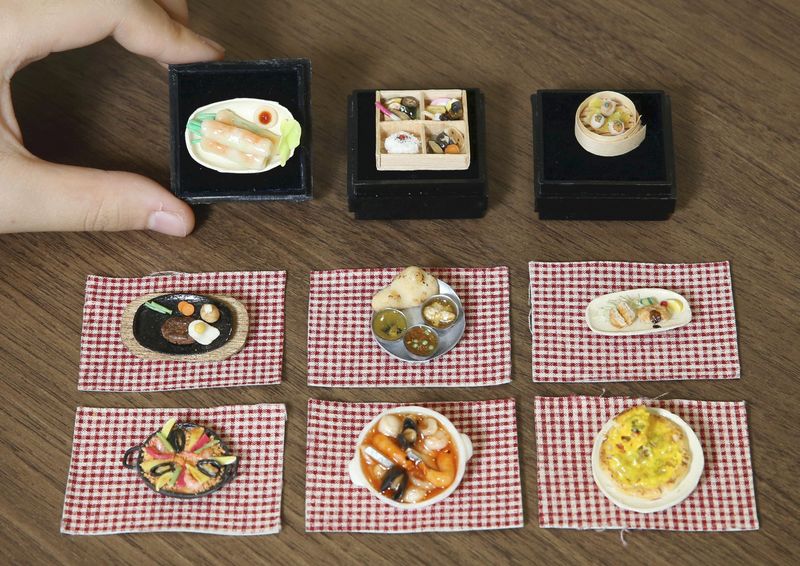 As reported by The Japan News, Hitomi Okada, 34, creates clay and/or resin-based food models roughly two to three centimeters in size. Each of her models are created by hand, and she uses water colors to color her creations. Her first experience making these mini models was for a school project when she was in the first grade. What was once a hobby has now turned into a career: she holds classes aimed at children and participates in various workshops. She has even gone overseas to the United States and Kenya, spreading her technique and craft. Back in Japan, she appears on the NHK show Nyanchu World Hosokyoku, an educational program for children. After participating in solo exhibitions, she began using the term "nendol," a portmanteau of the Japanese word for clay (粘土 nendo) and "idol."
If you're looking to try making these clay models yourself, Hitomi has some advice for having them come out nice: "Carefully observe what you want to make a model of, and make a copy of it with clay. When you make it next time, add your own ideas."
Check out the video below to see Hitomi creates a model during one of her interactive exhibitions:
You can follow Hitomi Okada and her stunning creations on Facebook, Instagram, Twitter, and Youtube.
Big thank you to our supporters
From their continous support, we are able to pay our team for their time and hard work on the site.
We have a Thank-You page dedicated to those who help us continue the work that we've been doing.
See our thank you page