Set in the Taisho era of the early 20th century, Haikara-san: Here Comes Miss Modern! Part 1 focuses on breaking down traditional gender stereotypes and is not only about finding love, but also about discovering one's self. The 2017 film is based on the classic shoujo manga (originally serialized in the 1970s) of the same name by Waki Yamato, who is known to be the master of romantic comedies. She truly lives up to her name with Haikara-san: Here Comes Miss Modern!, a comedy that explores the work and life problems of Benio Hanamura, a young, modern woman who does not want to be tied down by traditional gender stereotypes.
Throughout the film, Benio acts completely different to shoujo female protagonists and displays her headstrong personality. Given the historical context, Benio successfully shows that she is a woman ahead of her time, making the film enjoyable as she navigates through life as a modern woman in a traditional setting.
Synopsis
Raised by a single father who is also an army general, Benio is a tomboy with qualities that are deemed not feminine. She studies kendo, enjoys drinking sake, dons Western-style clothing, and prefers to study literature instead of engaging in household chores. Even though Benio attends a strict all-girls school in Tokyo where she is taught to be traditional, she proclaims herself to be a modern woman. Her grandmother sets her up in an arranged marriage with half-German, half-Japanese army lieutenant Shinobu Ijuin. Benio strongly believes that women should have the right to choose their own husband and wants a marriage based on love. She makes it her mission to give Shinobu's family a bad impression so that the arranged marriage doesn't go through. However, this becomes difficult as she starts falling for Shinobu's charm.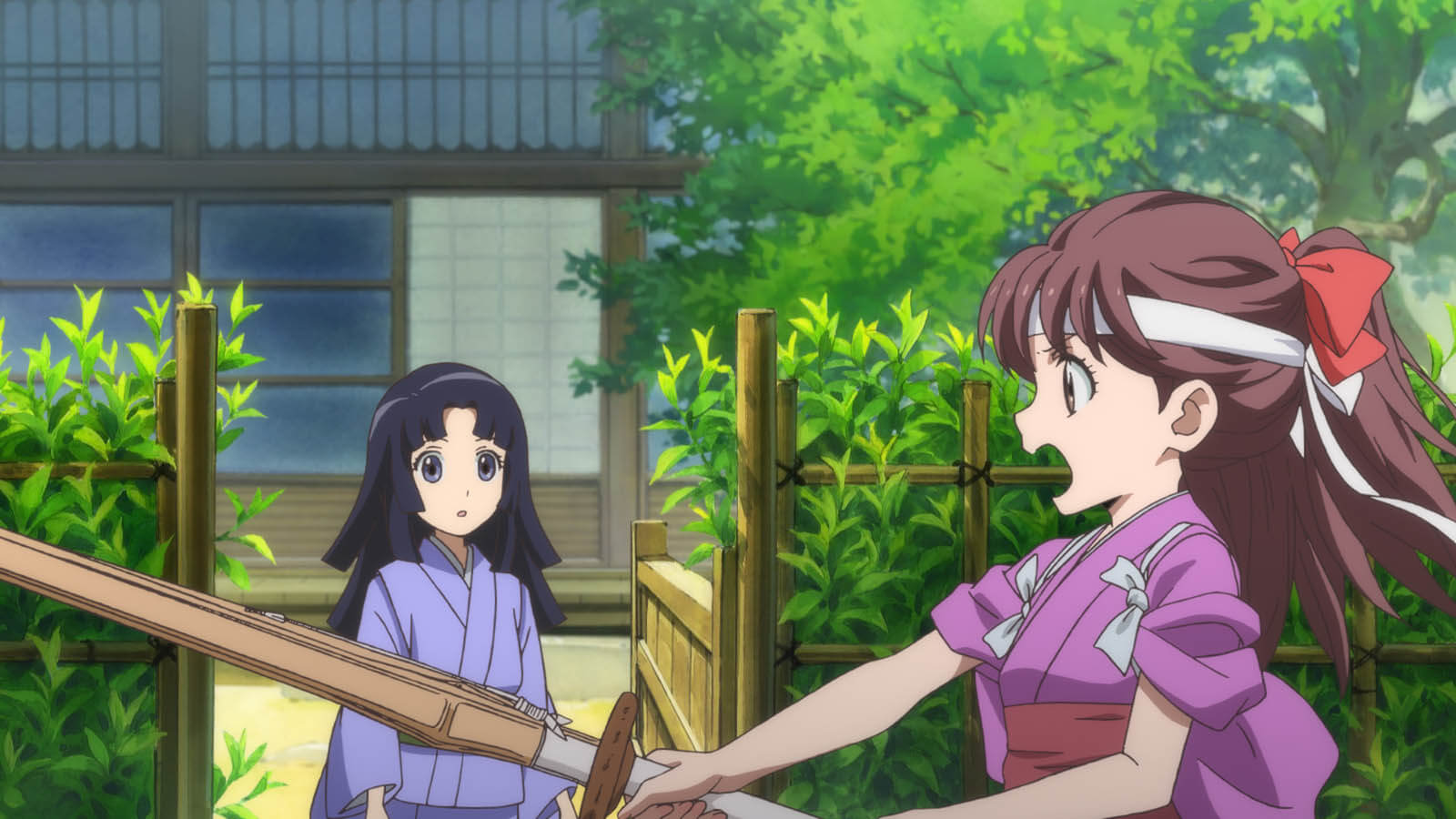 Historical Context
The Taisho era, spanning from 1912 until 1926, can be seen as a developmental period in Japan. This is when Western culture was starting to take root in the country, with Western fashion evidently becoming more popular. The women's suffrage movement also took place in Japan during this time, so it's not surprising that there were some women like Benio with modern values. The film provides us with a romanticized image of the Taisho era, and the backgrounds were based on real historical photos. While most of the architecture depicted is traditional, there are also tall, stately buildings, further reflecting the increasing impact of Western culture on the Japanese urban environment and society.
Haikara-san: Here Comes Miss Modern! Part 1 also offers insight into wartime Japan. During World War 1, which occurred within the film's time period, Japanese troops were sent to Siberia to fight on the side of the Allies. The film depicts some aspects of how the military prepared for war. Towards the end of the film, Shinobu is one of the troops dispatched to Siberia. While he is getting ready to fight, he experiences discrimination because of his mixed-race, despite his senior position as a lieutenant. This demonstrates how hostile society was towards mixed-race people.
Benio's Character
Benio encompasses the traits of a modern, feminist woman, even by today's standards. Her upbringing – being raised by a single father – influenced her to have different values and habits, as she lived a more independent life. She has a headstrong personality and is not afraid to speak up for herself, especially in situations where she encounters injustice. Benio always defends herself, both verbally and physically. She is definitely an inspiring female protagonist and a woman ahead of her time.
Verdict
Haikara-san: Here Comes Miss Modern! Part 1 is an entertaining movie that kept me hooked throughout and wanting for more. All the characters were likable in their own way and enhanced the story. I just wish that the secondary characters, like Ranmaru, Tamaki, and Onijima, had more screen time. There were many memorable moments – it was hilarious seeing Benio get drunk and find herself in embarrassing situations. The romantic comedy aspect was also tastefully done. I found myself rooting for Benio and Shinobu as the film progressed. Shinobu was the perfect love interest – he was respectful, handsome, and always silently supported Benio without ever pressuring her (he is also voiced by one of my favorite seiyuu, Mamoru Miyano). On top of this, the animation style was beautiful and the traditional look enhances the film's visuals.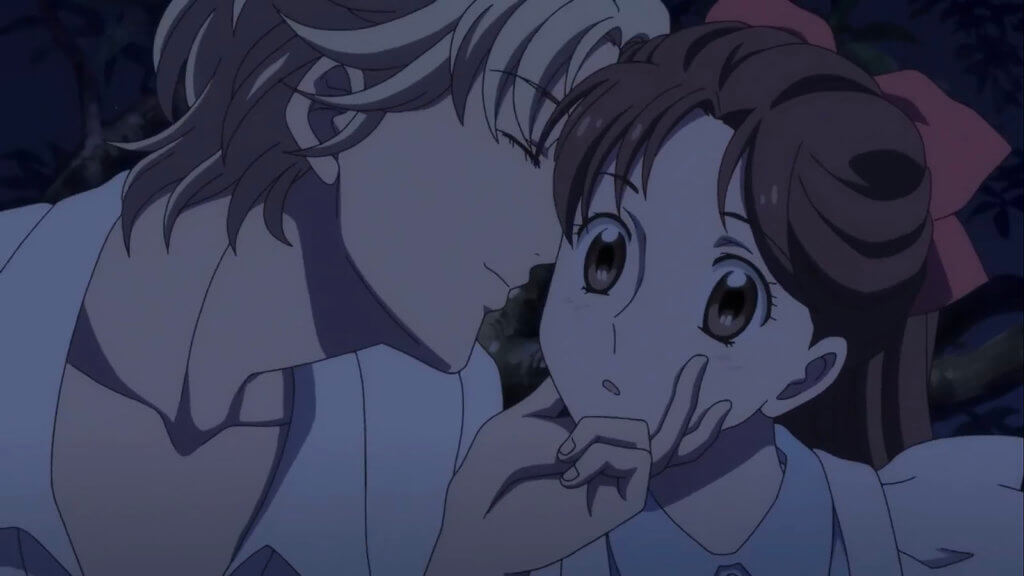 My favorite part about the film was the depiction of Benio, a modern woman who was not afraid to defy gender stereotypes. As a girl, I loved seeing this kind of female protagonist write her own story, especially in a historical setting. Haikara-san: Here Comes Miss Modern! Part 1 has the perfect blend of romantic comedy, an appealing plot, historical insight, swoon-worthy moments, and girl power.
Big thank you to our supporters
From their continous support, we are able to pay our team for their time and hard work on the site.
We have a Thank-You page dedicated to those who help us continue the work that we've been doing.
See our thank you page