A few years ago, with the Vita's death, many Otome gamers were worried about the future of their favorite genre. The Vita had become a powerhouse for VN titles, especially Otome, and without an announcement on where they might go, we were left stranded. Luckily for us, the Switch has picked up the slack to help quench our incredible thirst. Games like Code: Realize ~Guardian of Rebirth~ and Collar X Malice have gotten ports to the current handheld, and they've both been followed by their Fandiscs: Code: Realize ~Future Blessings~, Code: Realize ~Wintertide Miracles~, and Collar X Malice -Unlimited-. There have also been a few brand new releases like Piofiore: Fated Memories and Café Enchanté, not to mention the massive amount of digital-only ports like Nightshade and Steam Prison. And stacked on top of that are all the announcements of even more titles coming: Olympia Soirée, Dairoku: Ayakashimori, Variable Barricade, and Bustafellows being the big ones for 2021 and early 2022. Otome fans have a lot to look forward to, but that doesn't mean there aren't titles ripe for playing now.
Even though the Switch got two of the biggest titles from the Vita, there are a ton of others that haven't gotten that port love, and people with a PS Vita or Steam have access to most of these. I've talked about some of them before, like Psychedelica of the Ashen Hawk and London Detective Mysteria, but these two titles are just scratching the surface. So many more great titles are available for pretty cheap, and these will definitely keep you occupied during release droughts.
---
Amnesia: Memories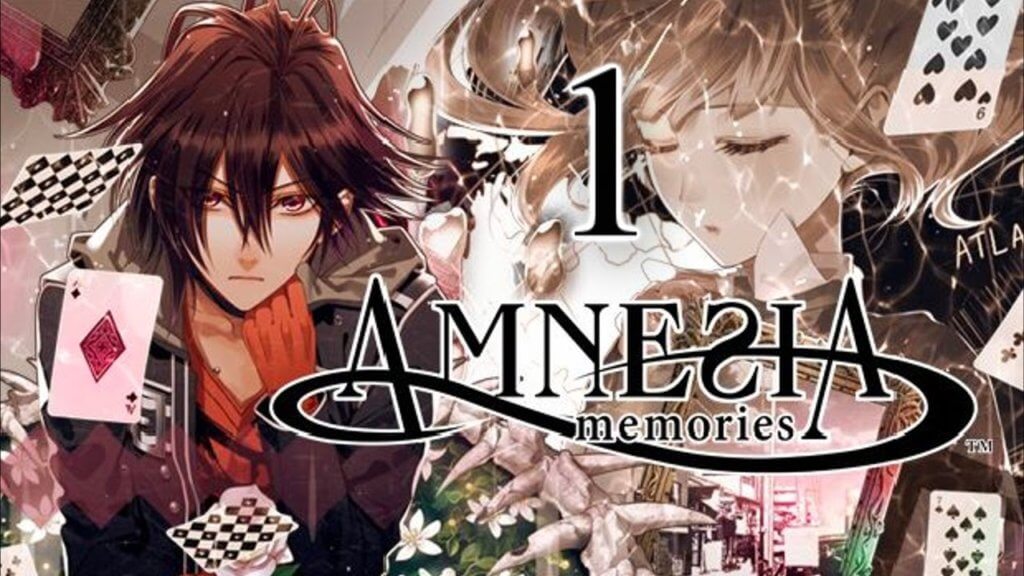 Platforms: PS Vita (Physical and Digital), Steam, Apple iOS, Google Play
NA Release Date: August 21, 2015
Amnesia: Memories is notorious in the Otome community for how bad some of the routes can get, though there's just as much love for it, too. The premise is that the MC has been in an accident, and her soul is floating between worlds. A spirit/guardian angel character is trying to help get her back, but she's lost all of her memories and can't even tell which world is hers. After picking one and waking up back in her body, the MC and her spirit try to get her memories back without alerting too many people of her current situation, but this is harder to do than it should be. No matter what world she wakes up in, mysterious circumstances envelop her, and her life seems to always be in danger. The one thing they all have in common is at the center of each is a boy.
This game was a wild ride. Routes that start out sweet and fun can quickly turn into nightmare fuel, and that's including the good endings. This game definitely stands out from the pack from the Visual Kei outfits to the dark and murderous storylines. I did love the art style and colors, and many of the stories were interesting and engaging. The way each world related to one another was a great concept as well. But any way you slice it, this game isn't for the faint of heart.
---
Bad Apple Wars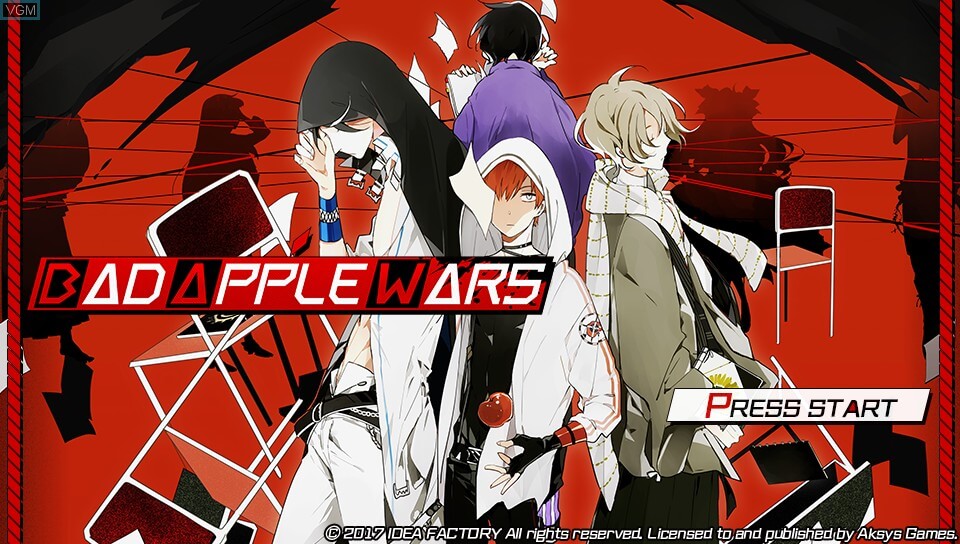 Platforms: PS Vita (Physical and Digital)
NA Release Date: October 13, 2017
Before you can get to the afterlife, you've got to decide: are you a good apple, or a bad one? After a chain of events leads the MC to purgatory, she's quickly pulled between two warring factions grouped in a high school setting. The Good Apples follow the rules while the Bad Apples aren't content to sit around and do what they're told. Both groups think they know how to escape the afterlife and return to their regularly scheduled program, but which faction is right? Your choice will tip the scales.
Though it deals with heavy topics like death and the afterlife, Bad Apple Wars is a sweet story with a lot of heart. The calming art style and the fluffy stories made the game a win for me. Though it was very short and significantly easier than other Otome to figure out the correct choices, it's one that I'd happily revisit.
---
Hakuoki: Kyoto Winds and Edo Blossoms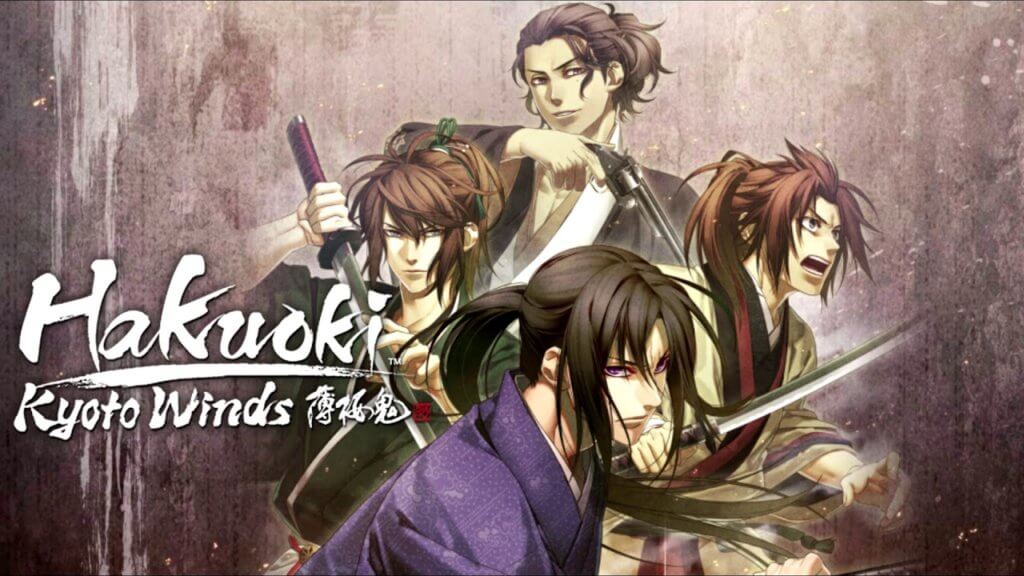 Platforms: PS Vita (Physical and Digital), Steam
NA Release Date: May 16, 2017 / March 13, 2018
Hakuoki is one of the most loved, widely published Otome of all time. Spanning multiple platforms and with more DLC than any other Otome, this romance between a young girl and members of the Shinsengumi has been unstoppable.
On the vita, Kyoto Winds launched in 2017, and Edo Blossoms followed almost a year later in 2018. Edo is a direct sequel to Kyoto, picking up not long after the events of the first, and it would be impossible to play Edo without first going through Kyoto. With a staggering twelve men to romance, the Hakuoki series is a powerhouse title and offers a wide variety of characters to appeal to individual tastes. If one boy is too rough around the edges, or one is too soft, there will be another who fits into that middle ground you want. The story is detailed and expansive. What starts as historical fiction takes a turn towards a more fantasy aspect by adding demons to the mix. Later on, science experiments, vampires, and more fictional elements get added, creating a unique piece of storytelling that has captured the hearts of many.
---
Period: Cube ~Shackles of Amadeus~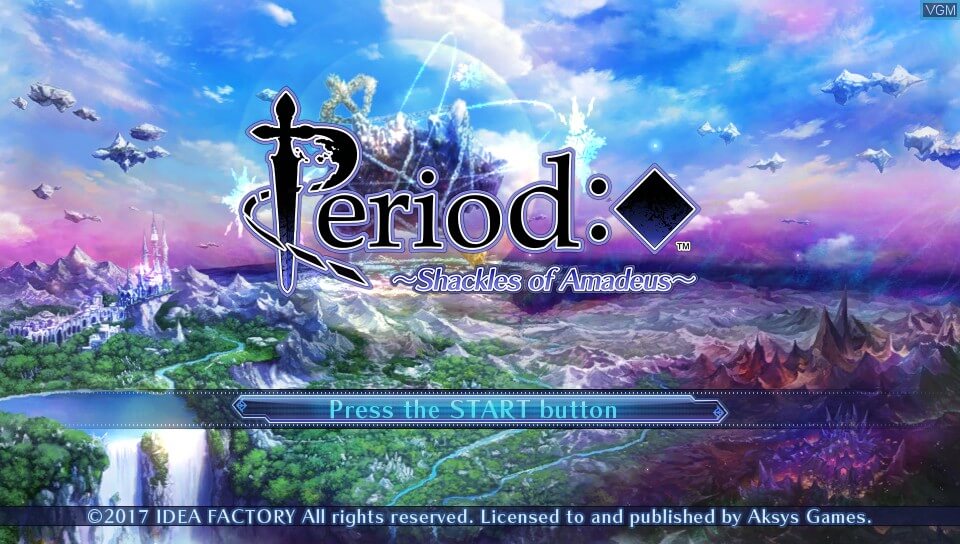 Platforms: PS Vita (Physical and Digital)
NA Release Date: April 28, 2017
When I think of Otome, this is one of the first games that comes to mind. Beautiful art, great BGM, fun and diverse characters, and some pretty nice twists all make me keep my fingers crossed for an eventual Switch port so more people can enjoy it.
MC's older step-brother has gone off to college. Though the two are very close, MC hasn't heard from him in a while. After a little digging, she discovers that he's trapped inside a video game. [/surprise pikachu] Along with her childhood best friend to guide her in the world of MMOs, MC risks death to save her brother. But the digital world isn't everything it seems, and there's something much more sinister going on than a bunch of people dying from a video game.
While the plot is something any anime fan has seen a dozen times at this point, having it come from a female's perspective who knew nothing about video games was an interesting enough twist to let the cliché plot go. And don't be mistaken–the game has plenty of other twists to keep it from feeling like a carbon copy of Sword Art Online and a nice array of boys to choose from. This is a title I would definitely recommend. Just be ready for a bit of humorous cringe.
---
Psychedelica of the Black Butterfly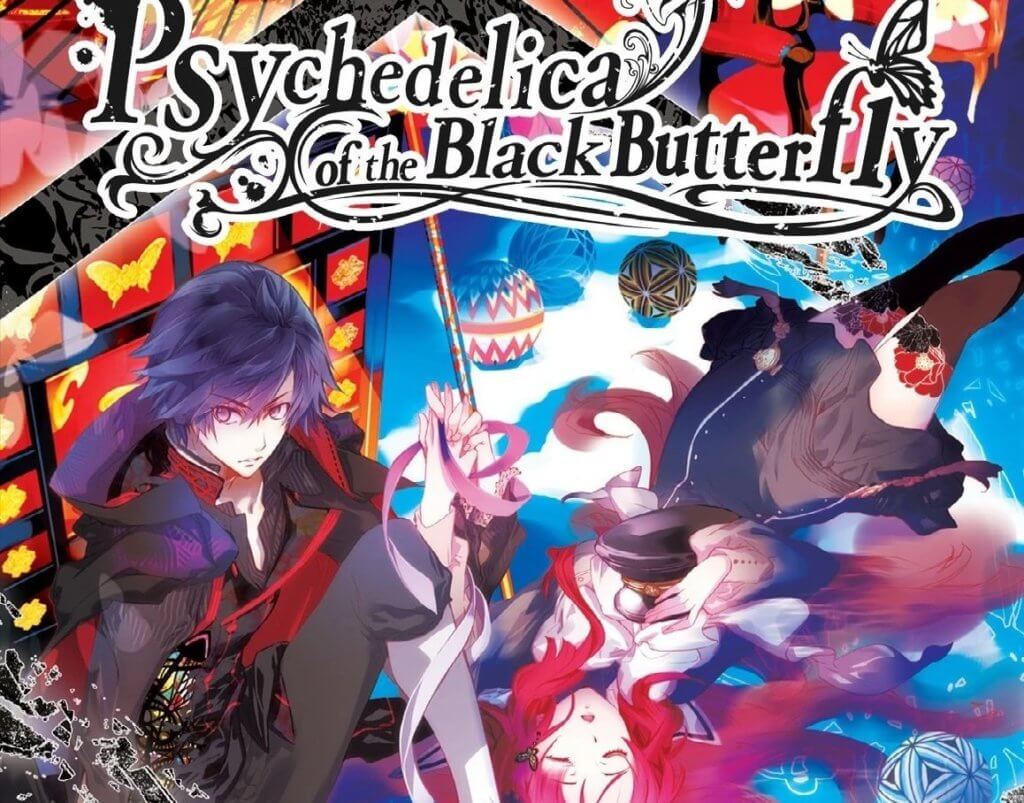 Platforms: PS Vita (Physical and Digital), Steam
NA Release Date: April 27, 2018
After waking up in a strange mansion with absolutely no memory of how she got there or who she is, a young woman is attacked by a strange creature and saved by an even stranger one. Together with a group of guys that are in the same predicament, they work to find out who they were and how to escape this house of nightmares.
It's hard to go into details on this game without giving spoilers, but it was a very good entry to the genre. The art is beautiful, the story is very detailed and bittersweet, and the inclusion of a minigame was a nice touch. This game released before Ashen Hawk, and if you've played AH without playing BB, then the former's ending probably seemed a bit weird. To clear that up, you definitely need to play BB. And if you haven't played AH, you definitely need to play BB. Both games are great, and the universe of Psychedelica is one I've got my fingers crossed to get a port.
---
Norn9: Var Commons
Platforms: PS Vita (Physical and Digital)
NA Release Date: November 3, 2015
After wandering off during a field trip, Sorata blacks out only to wake up in a strange place, in a different time period, and with no idea how to get home. He's taken in by a group of 12 teens who are traveling around in a strange airship, working for some mysterious group known as The World, and they're all claiming to be espers. Things get even crazier after the ship is attacked, and Sorata starts to wonder if he'll ever get out of this mess.
Norn9 has a unique setup where you choose between 3 MCs to play as, and each has 3 LIs to romance. This game is great for people who like fantasy stories and a wide array of boys. The art is well done, the voice acting is great, and the plot has quite a few twists and turns throughout each route to keep you mashing those buttons. I'll be honest, I hate Otome where the characters blink and their mouths move, and that definitely drove me nuts here, but if you're normal and this doesn't bother you, the game is definitely worth picking up.
---
7'scarlet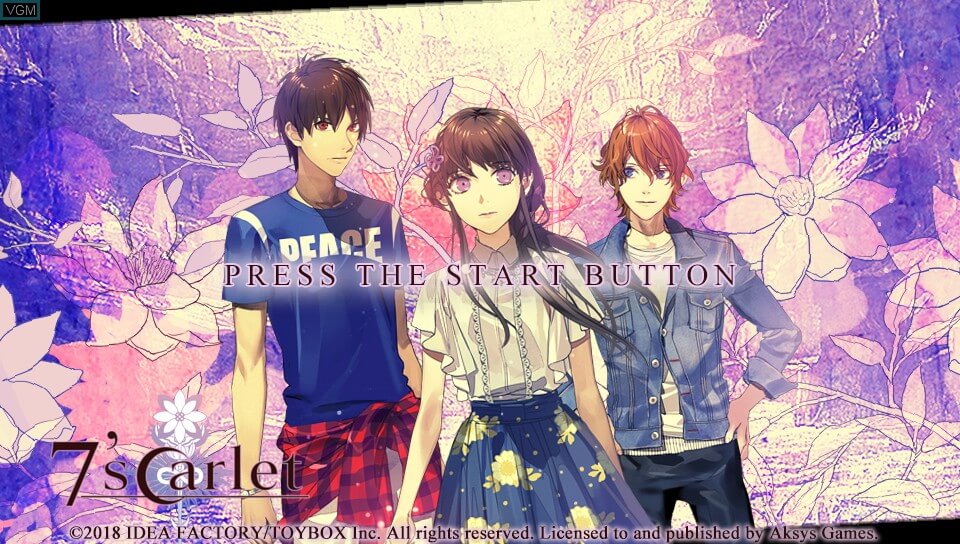 Platforms: PS Vita (Physical and Digital), Steam
NA Release Date: May 25, 2018
When her brother goes missing, this MC travels to a remote town known for its dark history and stories. With her childhood friend in tow, she delves into the myths of Okune-zato and the equally mysterious people inhabiting the place. But everyone has a secret and a reason for being in this place, and uncovering these truths may only lead to ruin.
As a mystery title, 7'scarlet was pretty interesting. The art was nice and the characters were pretty diverse, but it definitely felt less like an Otome than any other title I've played. Much of the game is focused on finding out what's going on in the town and uncovering people's hidden motives. I don't think it's one of the best Mysteries or Otome I've played, but it's more than interesting enough to be on an Otome fan's radar, especially for fans of Root: Letter.
---
While they've gotten some pretty good ones, the Switch still has a plethora of titles it could potentially get that have already been translated into English. And though I'd always prefer to see new titles brought over from Japan, it would be nice to see these games get a second chance at stealing gamers' hearts.
Big thank you to our supporters
From their continous support, we are able to pay our team for their time and hard work on the site.
We have a Thank-You page dedicated to those who help us continue the work that we've been doing.
See our thank you page