Since the Summer 2017 Anime season is winding down, I think it's a good time for us to start looking at what shows are coming out for the Fall 2017 Anime season. Having trouble deciding which anime you should look into watching? No worries! Several of the Yatta-Tachi staff and contributors sat down and talked about which shows we are looking forward to the most.
King's Game The Animation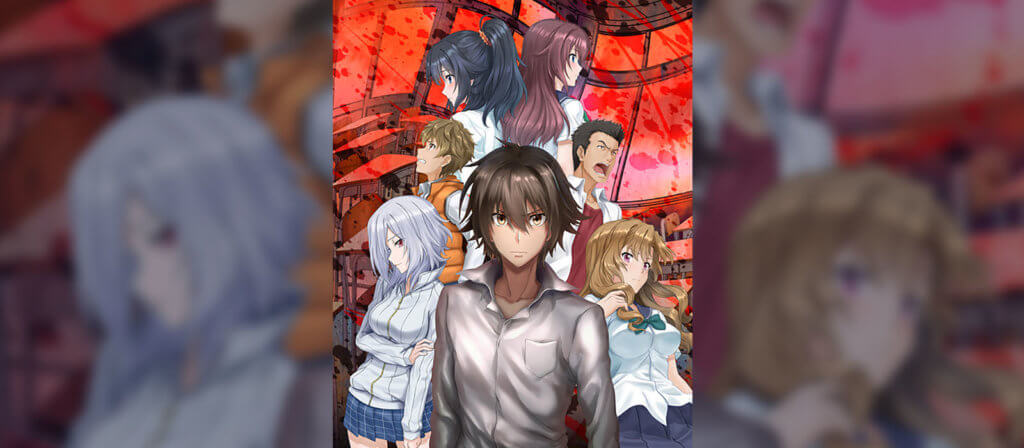 Studio: Seven
Genre: Drama, Horror, Mystery, Supernatural
Synopsis: The story begins when an entire high school class of 32 people receives a message on their cell phones from a person known only as the "King." The messages contain orders that the students must obey, or they risk the punishment of death. With their lives on the line, the students soon find out that the orders are getting more and more extreme as time goes on.
Trailer: 
Why Katy Will Be Watching It:
Suspense, thriller, REDRUM?! I'm all for it! As a fan of suspense/mystery anime such as Beautiful Bones, Higurashi, Umineko, School-live and the rather unintentionally comedic, Lost Village, I can't help but be enticed to watch this show. Plus the director of Ojisan to Marshmallow, Noriyoshi Sasaki, is directing this show as well and I would love to see how he went from a cutesy/fluffy love show to grim, violent, OMG-everyone-is-dying anime. Bring. It. On.
﹋﹋﹋﹋﹋﹋﹋﹋﹋﹋﹋﹋﹋﹋﹋﹋﹋﹋﹋﹋﹋﹋﹋﹋﹋﹋﹋﹋﹋﹋
Food Wars! Season 3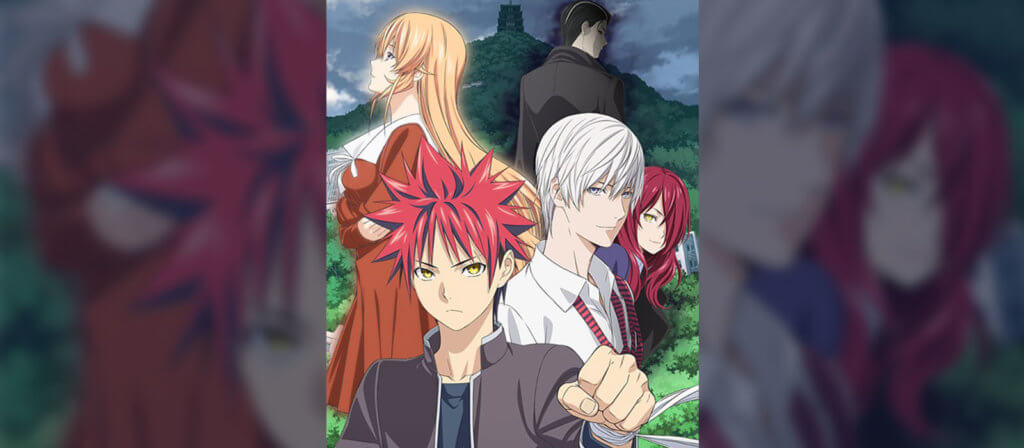 Studio: J.C. Staff
Genre: Comedy, Ecchi
Synopsis: Third season of Food Wars! The new anime will follow the battle against the Council of Ten.
Trailer:
https://www.youtube.com/watch?v=Ij4EPjLqF3s
Why Astra Will Be Watching It:
Be prepared for the third plate full of gutsy gourmets, gratifying grubs, and gastro-gasms! Continuing after the second season, we will find Souma going against the Council of Ten in a dire situation involving the whole school. I am personally looking forward to the cook-offs between our heroes and the school's top seats. Oh, I am also very curious about how Azami Nakiri (the main antagonist and Erina's father) is going to be portrayed in the anime. Man, I really dislike him.
﹋﹋﹋﹋﹋﹋﹋﹋﹋﹋﹋﹋﹋﹋﹋﹋﹋﹋﹋﹋﹋﹋﹋﹋﹋﹋﹋﹋﹋﹋
Gintama. 2017 (Season 6)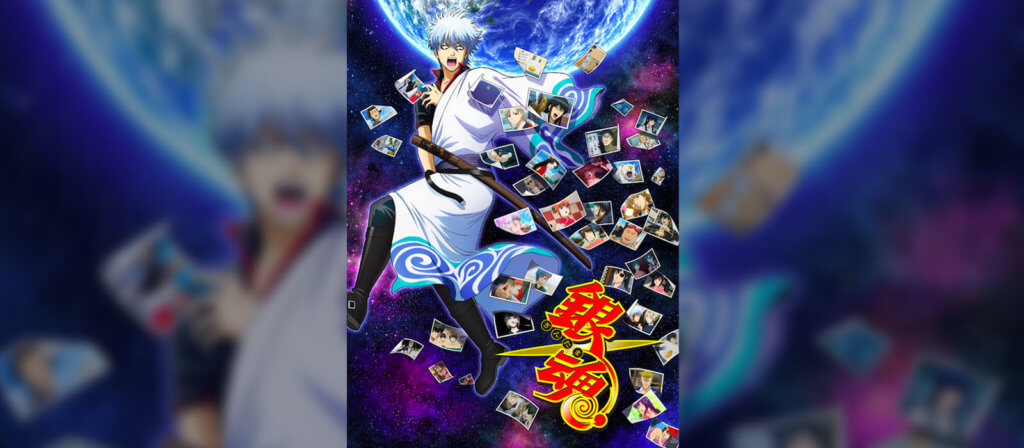 Studio: Bandai Namco Pictures
Genre: Action, Comedy, Sci-Fi
Synopsis: Sixth season of Gintama.
Why Mark & Tony Will Be Watching It: 
Mark: I've been watching Gintama for years now, and I'm excited every time a season is announced! It's the one show that never fails to make me laugh. It has to be one of my favorite, if not my favorite, shows of all time. The manga is supposedly ending soon and I know the anime story is not far behind. I'm looking forward to seeing the series gearing up for what I'm sure are amazing fights, with some goofs along the way. The episode count can be intimidating for some, but I suggest jumping into a random episode and trying it out for yourself. I'm sure you won't be disappointed; I know I never am!
Tony: Now in its 11th year and still relevant as ever thanks to the success of the live-action movie, it's great timing for more Gintama anime. While its last anime airing covered the series' longest arc to date, this season of the much-loved samurai comedy series looks to bring out the humor that's captivated fans in Japan & beyond. I can't wait for the series to finally animate all the comedy bits they skipped in order to advance the actual plot of the story the past couple of seasons. There's some really funny stuff that I think every Gintama fan will enjoy.
﹋﹋﹋﹋﹋﹋﹋﹋﹋﹋﹋﹋﹋﹋﹋﹋﹋﹋﹋﹋﹋﹋﹋﹋﹋﹋﹋﹋﹋﹋
Himouto! Umaru-chan R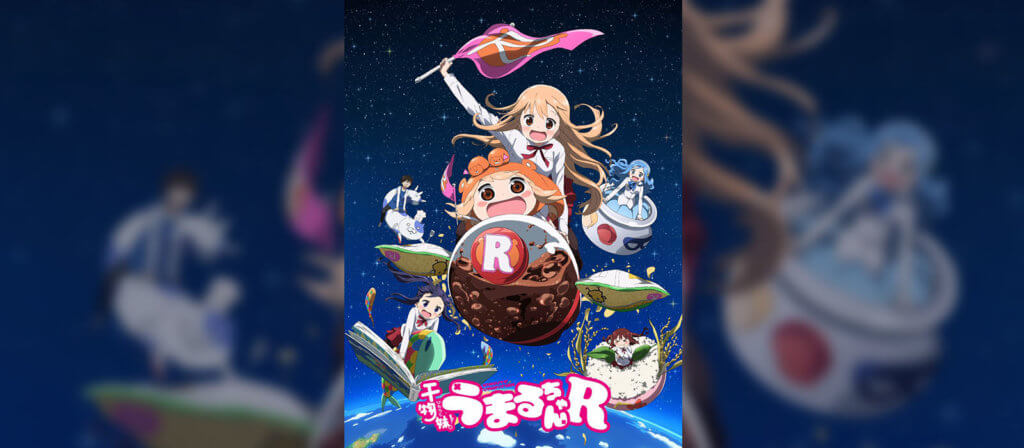 Studio: Doga Kobo
Genre: Comedy, Slice of Life
Synopsis: The second season of Himouto! Umaru-chan.
Trailer:
Why Matt Will Be Watching It:
I'm looking forward to Himouto! Umaru-chan Season 2. While the internet seems to find Umaru to be their spirit animal, I'm a huge fan of Taihei Doma. As a big brother of seven younger siblings, I've dealt with all manner of younger sibling behavior, so can relate to Taihei. It's such a fun show and I'm looking forward to seeing more.
﹋﹋﹋﹋﹋﹋﹋﹋﹋﹋﹋﹋﹋﹋﹋﹋﹋﹋﹋﹋﹋﹋﹋﹋﹋﹋﹋﹋﹋﹋
The Ancient Magus' Bride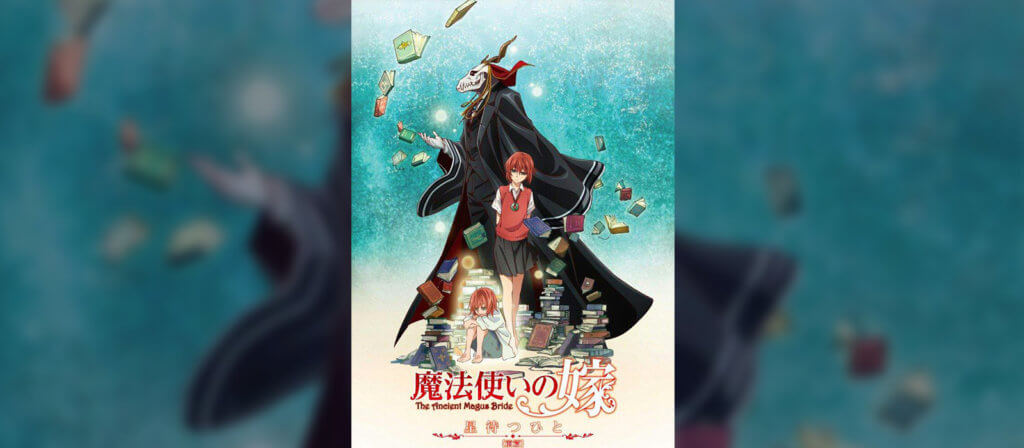 Studio: Wit Studio
Genre: Fantasy
Synopsis: Chise Hatori has lived a life full of neglect and abuse, devoid of anything resembling love. Far from the warmth of family, she has had her share of troubles and pitfalls. Just when all hope seems lost, a fateful encounter awaits her. When a man with the head of a beast, wielding strange powers, obtains her through a slave auction, Chise's life will never be the same again.
Trailer: 
https://www.youtube.com/watch?v=E0k03OaDDfk
Why Chris, Katy & Tony Will Be Watching It:
Chris: I'll be honest, I didn't have any idea what I was getting into when I started watching the first OVA for The Ancient Magus' Bride. I merely sat down and became enveloped in an intricate world of magic and mystery. Having watched the 3 OVAs which serve as a prologue to the upcoming season, I'm now heavily invested in Hatori Chise's journey and am left with more questions than answers. Not everything I've seen requires an explanation, but I DO need to know more about this world, the Sorcerer Elias, and how Chise has evolved as a character since seeing her as a little girl. (Plus, it helps that I went to a panel at Animefest with the actress who voices her, and couldn't help but enjoy her enthusiasm for the show.)
Katy: After watching the OVA periodically as they were released over the last year or so, I CRAVE for more. I'm so engulfed by the world that Kore Yamazaki created. WIT Studio did such a wonderful job with the animation that it's absolutely breathtaking. Please do yourself a huge favor and check out this show!
Tony: Want to know one reason why S2 of Attack on Titan was only 12 episodes? So WIT Studio can concentrate on bringing this gem of a manga to animated life for 2 cours (26 episodes). Kore Yamazaki's supernatural romantic tale of a young girl blessed with powers beyond belief and her demonic master has captured the hearts of so many fans worldwide. If you love character development, this is the Fall 2017 anime to watch!
﹋﹋﹋﹋﹋﹋﹋﹋﹋﹋﹋﹋﹋﹋﹋﹋﹋﹋﹋﹋﹋﹋﹋﹋﹋﹋﹋﹋﹋﹋
What are your thoughts on the shows we picked? Good choices? Or did we choose… poorly? Be our Grail Knight and let us know in the comments!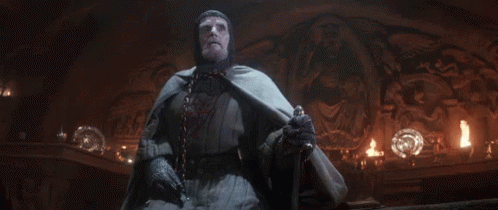 Big thank you to our supporters
From their continous support, we are able to pay our team for their time and hard work on the site.
We have a Thank-You page dedicated to those who help us continue the work that we've been doing.
See our thank you page