This game is rated T and includes blood, language, suggestive themes, and violence.
"The town where the main character, Cloé (name can be changed), is intensely surrounded by barriers, a place like a cage. Included her, all residents in this town are zombies. Before the end of their life, many zombies kill themselves. Besides that, the daily life in this town is very peaceful. An admission notice of a famous campus with all kinds of races, which was only sent to the outstanding students, comes to Cloé, who wants to know more about the outside world." – Ephemeral -Fantasy on Dark-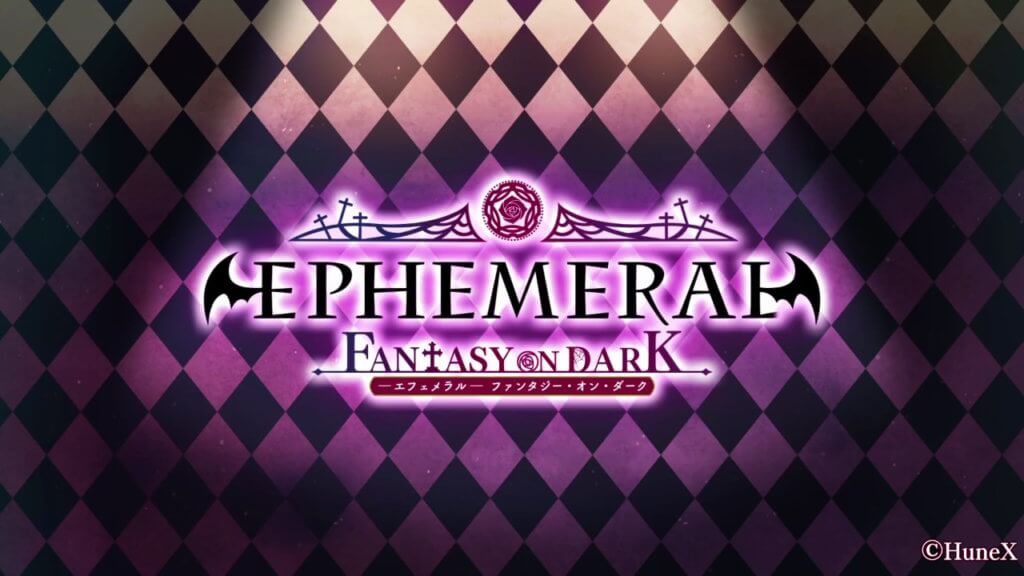 2021 has been a hit for Otome announcements and planned releases on the Nintendo Switch for Westen audiences. With Aksys touting three new ports to the handheld later this year, PQube announcing a sequel and port of the original Bustafellows, and HuneX breaking out into the NA handheld market with Steam Prison in February, I was prepared for a small lull after Café Enchanté before diving into these games. That is, until HuneX sucker-punched me with a fast announcement for an older game being ported and releasing a week later. So me, being the Otome-obsessed gamer I am, looked at the trailer, saw the hot guys, and bought it.
I mean, do you really question me at this point?
---
The Good
For Otome buffs looking for a new game to sink their teeth into, sudden and surprisingly quick releases like this are a gift from the Game Gods. Originally released for IOS and Android in 2016 in Japan, the fact that this game was given new life not only on a handheld five years later but with an English translation for Western audiences is amazing–and rarely seen. This fact alone felt important enough to make it into this review as a positive point. At the very least, it shows that Otome fans are being heard and companies are working towards bringing more titles over.
One of my favorite things about this game is the music. The BGM is very cute and accurately portrays the plot of the game in a way I haven't seen or felt before. When I heard the main theme, it just clicked like, yeah, this screams Ephemeral to me. And don't get me started on the OP. I found myself letting the intro movie play from the start screen while I was writing the guides just to hear it again and again; and if I could add it to my Spotify playlist, it would already have over a dozen listens.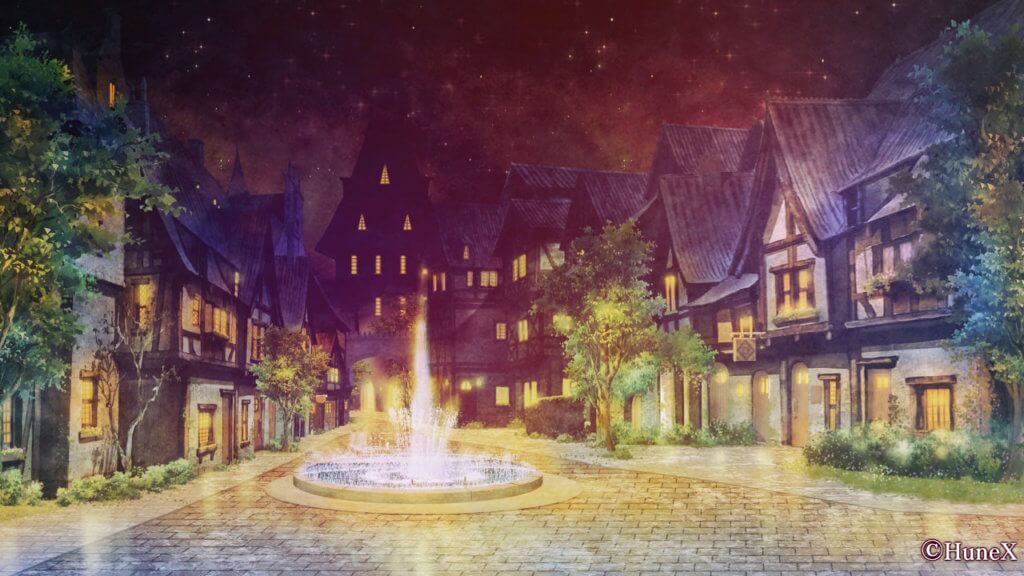 Usually, I pay way more attention to the character art than I do the backgrounds, with just cause. The characters get much more screen time and are the main focus of the scenes, and if the characters aren't cute, is there really any point in buying the game? While the characters are very adorable in their own right, it was many of the background images that stole the show for me. From the Zombie Graveyard, the dark forest surrounding the school, and the cute little town where the students spend their free time like their version of Hogsmeade, I was enraptured. I honestly couldn't get over the beautifully colored images and found myself focusing more on the little details from those stills than the characters overlapping them. But I'm a sucker for gradients, especially with blues and purples, so maybe that's just me.
The Bad
I'll be honest, the game as a whole didn't really grip me like Otome typically do, and I'm not sure if it's because the game was so short, or the setup was so different than what I'm used to, or the boys weren't really my type or a combination of all of these and others, but Ephemeral just didn't do it for me. I also didn't learn this was originally a phone game until after I finished my first route, so my expectations were geared more towards a traditionally released title, and these two kinds of Otome are pretty different from each other when you get past the bare bones, so that didn't help either. But whichever way you slice it, the game was just okay.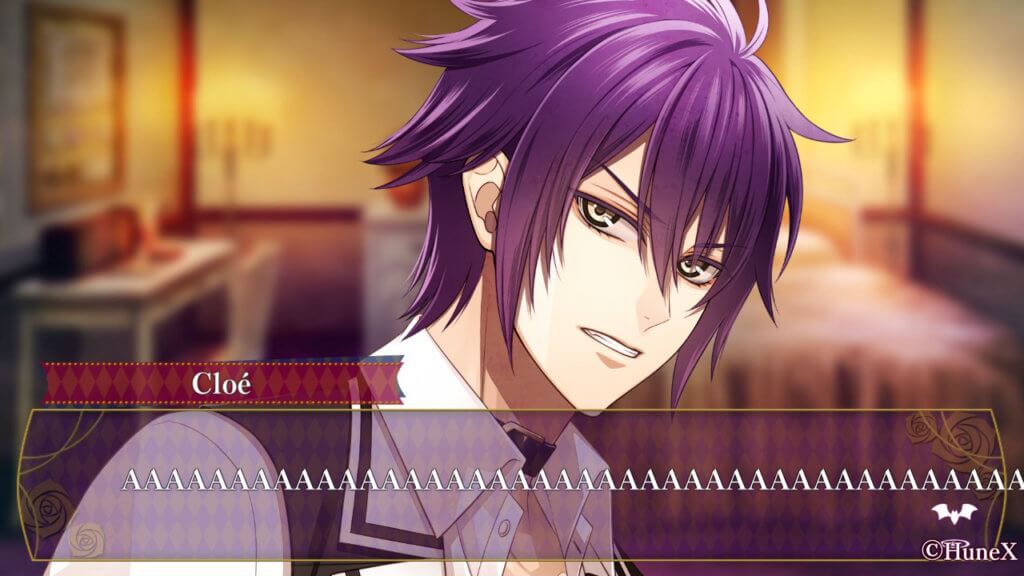 While I have definitely seen worse translations (I'm looking at you Kitty Love), this one was riddled with improper punctuation, grammar mistakes, awkward lines, inconsistent dialogue boxes to represent what is an internal thought for the MC and what is narration, and a weird bug/glitch thing for scene transitions that makes the dialogue box flicker. As bad as it sounds, I've gotten used to this kind of quality negligence thanks to the last few releases of 2020, so it didn't phase me as much as it normally would have, and the added fact it was originally a phone game definitely brought my expectations more in line as well. (This isn't to say that all Mobile Otome games are bad or poor quality–I've played plenty in the past that I enjoyed–but there is a difference across the board from budget to opportunities that can't be overlooked.)
I wouldn't have minded these things as much if the story had been better. It fell into more than a few meh tropes, none of the relationships actually felt real or memorable because of how rushed everything was, one of the boys was way too abusive for my liking, and worst of all, all of their final endings were bittersweet. I would have liked to see much more variety here, and I think it would have done a lot to make up for some of these other issues.
The Verdict
Between the poor translation and the shortness of the game, Ephemeral -Fantasy on Dark- was just okay. It falls into tropes too easily, and there's not nearly enough story to get you invested with anything, but it's very pretty and cute enough to tie you over if you find yourself in an Otome drought. If you haven't played any other Switch titles (Café Enchanté, Piofiore: Fated Memories, and especially Code: Realize -Guardian of Rebirth-) then I would definitely recommend over Ephemeral any day. But if you're like me, caught up on the current handheld releases, and desperate for cute boys, then it'll give you a good couple hours of enjoyment. Just don't go into it expecting a fully fleshed out game and you should be fine. Ephemeral -Fantasy on Dark- is available digitally for PC on Steam and Nintendo Switch.
---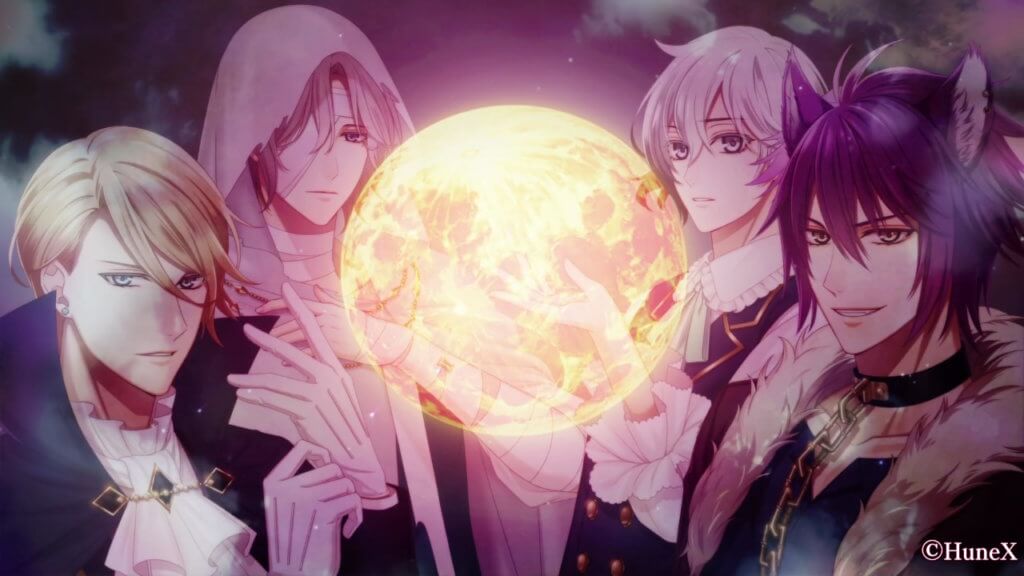 The Good
Cute artwork and Characters
Atmospheric BGM
The Bad
Many awkward translation issues
Game is very short
Big thank you to our supporters
From their continous support, we are able to pay our team for their time and hard work on the site.
We have a Thank-You page dedicated to those who help us continue the work that we've been doing.
See our thank you page