This game is rated T and includes some language, violence, and suggestive themes. Please read the ESRB description for more details.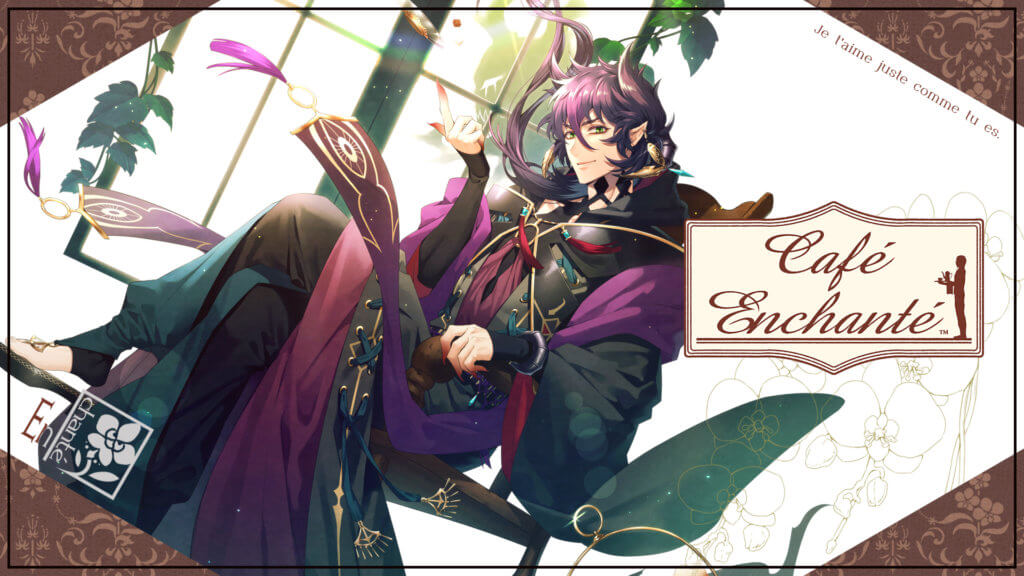 Quick Jump To Links:
---
If you want to know my thoughts on Café Enchanté, check out my spoiler-free review!
---
Story
Kotone Awaki recently lost her grandfather, and in his will he left her his business, Café Enchanté. Since she's unhappy with her current job anyways, she takes a trip to check the place out and see if she's actually up to the task of running her own business. Tucked away on a little street, the shop is quiet and serene. Until she flips the sign from 'CLOSED' to 'OPEN', that is. Out pops four non-humans: a beast, a headless knight, a fallen angel, and a demon king, all from different worlds, claiming to be regulars at this café. To make matters worse, a government agent shows up to monitor them, too! After a lot of confusion and a little convincing, Kotone decides to officially reopen Café Enchanté, but she may come to find out she's bitten off more than she can chew.
Characters
Canus Espada, the Gentle Headless Knight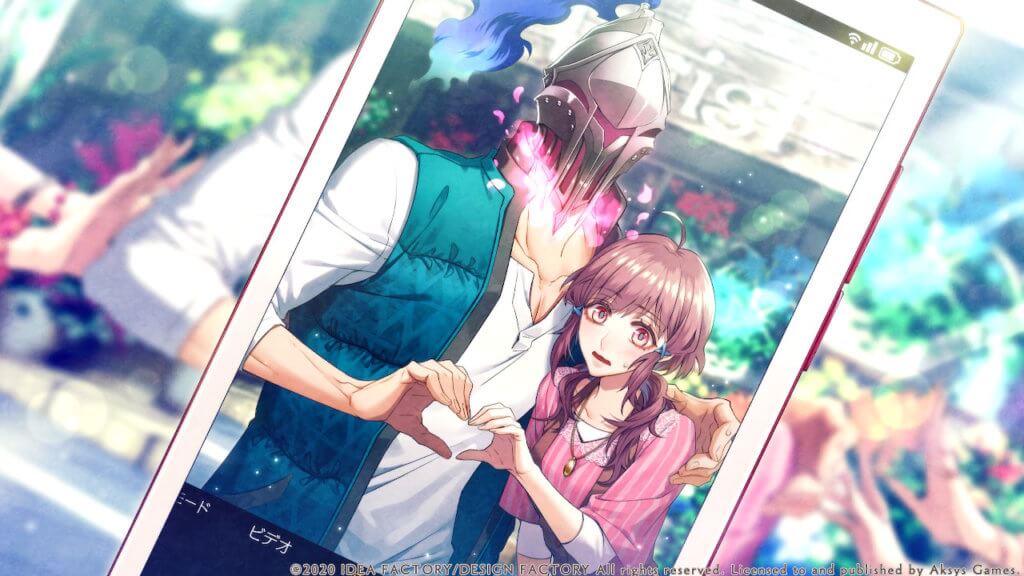 Hailing from the Fairy World Medio, Canus is a devoted knight and patron to Enchanté. Despite his size and lack of a head, Canus is sweet and caring. He is happy to help out anytime, and he keeps a room at Enchanté. Since Medio is the safest world amongst the four regulars, he frequently takes the group on tours through the forest-covered place. Canus is voiced by Yuuichiro Umehara.
---
Ignis Carbunculus, the Bold Softie Demon Beast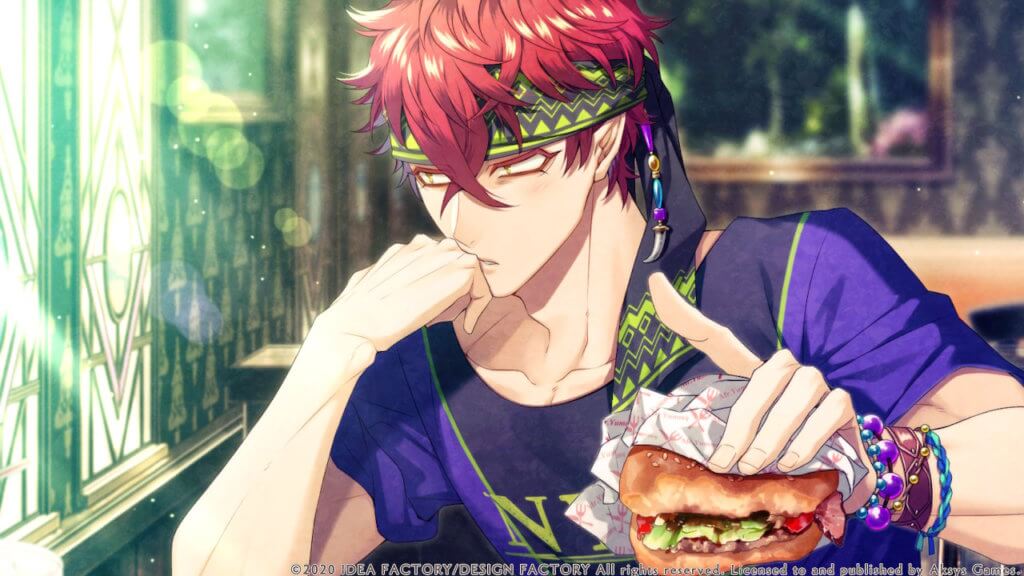 The Beast World Bestia lives by one rule in its harsh, frozen tundra: kill, or be killed. With war being their way of life, Ignis is a strong fighter and is ready to jump into the fray at a moment's notice. Though he's a little prickly at first, he quickly warms up to everyone and holds a fierce desire to protect Enchanté's patrons. Ignis is voiced by Yuki Ono.
---
Kaoru Rindo, the Mature Special Agent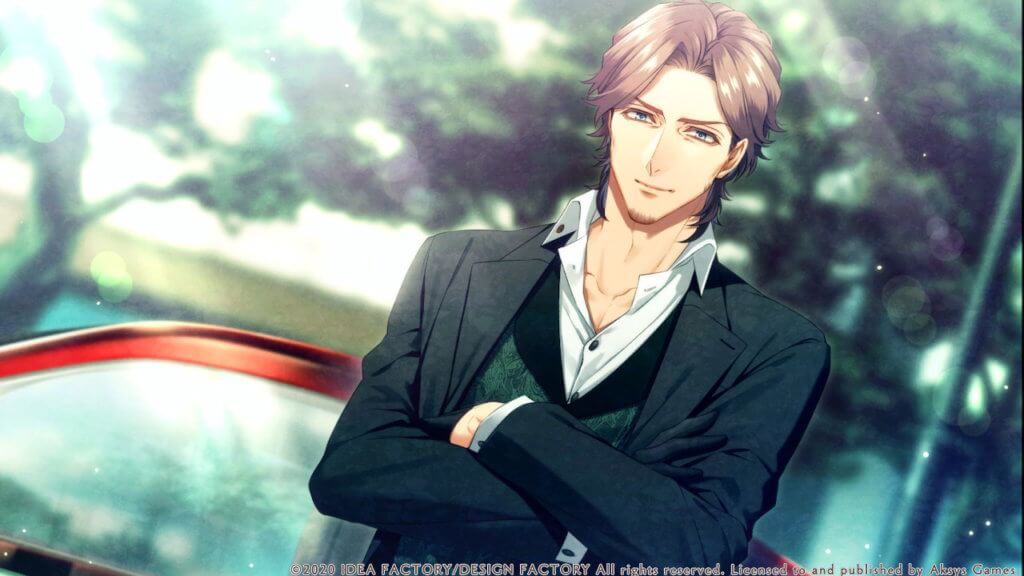 It's not news to the government that non-humans and other worlds exist. In order to study these worlds and to protect humanity, a sector known as the Government Paranormalism Measures, or GPM, hides in plain sight and keeps tabs on the Gate located inside Enchanté. As part of his work for the GPM, Rindo has become a regular at Enchanté. He's mature and serious when it comes to his work, but his trips to Enchanté have become more relaxing to him than a necessary task. He's pragmatic, but will put everything on the line for those he cares about. Rindo is voiced by Junichi Suwabe.
---
Il Fado de Rie, the Otome Loving Fallen Angel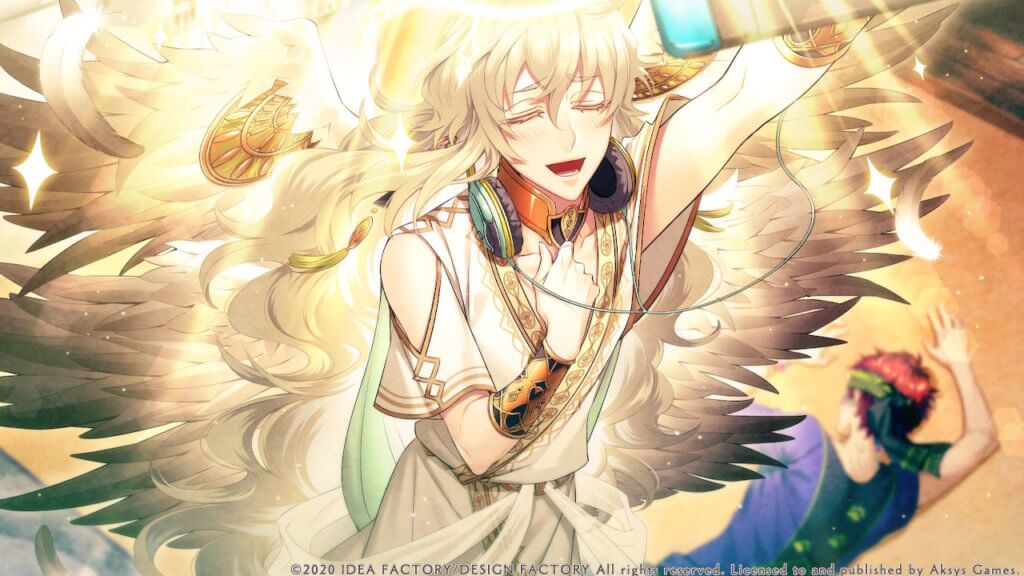 Il has more secrets than sense. Being wholly unaware of how normal people should act and without a lick of common sense, Il can be a hopeless mess at times. Because of his childlike innocence, the patrons of Enchanté harbor a natural instinct to protect him. Luckily for them, Il is more than happy to stay locked in his room at Enchanté playing Otome games from morning until night. Il is voiced by Kaito Ishikawa.
---
Misyr Rex, the Cheating Demon King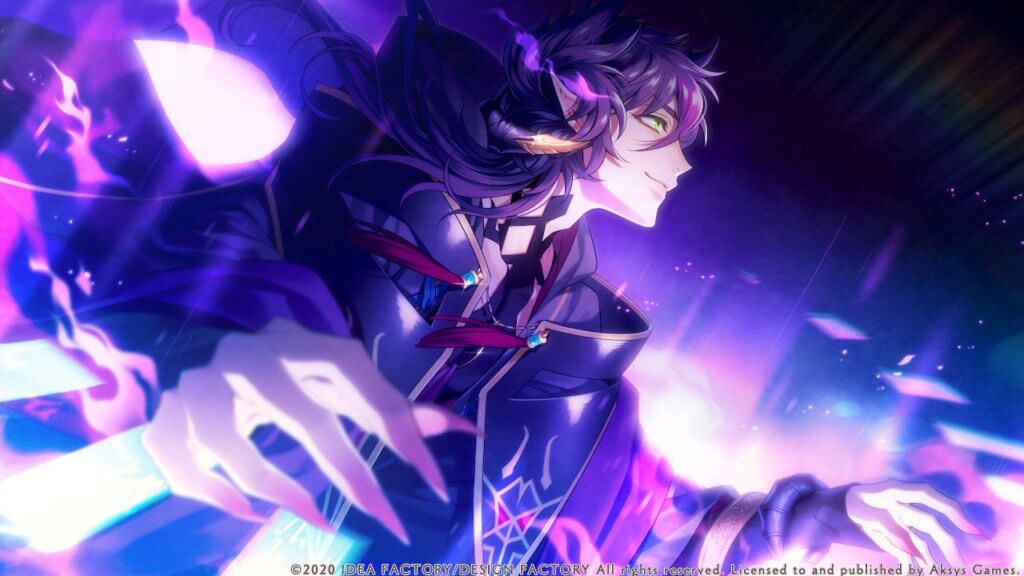 The Demon World Asmodia has many kings, but Misyr is the ruler of them all. With powers beyond imagining, Misyr frequently refers to his abilities as a 'cheat'. Despite his status, this Demon King is quick to help any of the regulars, be it with defeating a Raid Boss or cheering them up when they're feeling down. Even though he's the only non-human without a room at Enchanté, he visits daily to enjoy a cup of coffee. Misyr is voiced by Kenji Akabane.
Gameplay
Café Enchanté, like others in the genre, is full of choices to make, dictionary terms to find, and CGs to collect. While the game doesn't bring anything new to the table mechanic wise, it does well with the tried and true methods. There isn't a status page available to keep track of how your choices are affecting your route, but the game does make it obvious which choice is the correct one based on the immediate response, and being able to utilize the Rewind function makes it easy to check each option throughout each playthrough.
Like most Otome, Café Enchanté has five Love Interests that players can romance. Each character has a Good End, a Bad End, and some have optional Game Over Ends. Four of the LI are available from the start and can be played in any order, but the fifth won't unlock until the Good End for all other characters has been achieved. My recommended playthrough order for Café Enchanté is: Canus, Ignis, Rindo, Il, Misyr.
Café Enchanté Route Walkthrough Guides:
The walkthroughs are as spoiler-free as possible, listed in the recommended order, and following them will lead to 100% completion of the game.
---
Be sure to check out my spoiler-free review of Café Enchanté!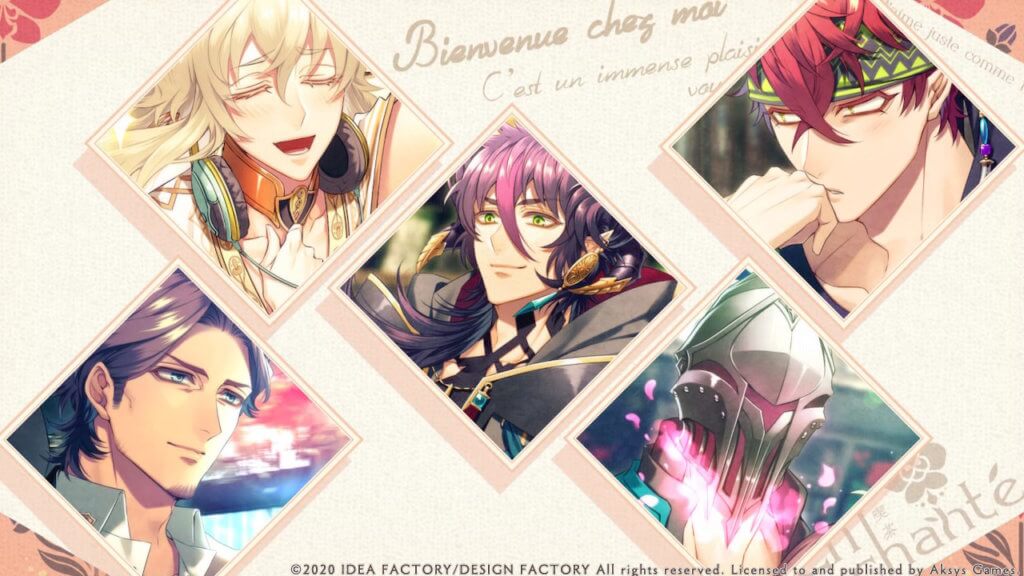 ---
Credits
Director: Joe Ninomae
Lead Artist: Yuuya
Writers: Tomomi Nakayama and Nao Kojima
Music: love solfege
Production: IDEA FACTORY
U.S. Localization: Aksys Games
Localization Specialist: Alvin Lo
U.S. Publisher: Aksys Games
---
Big thank you to our supporters
From their continous support, we are able to pay our team for their time and hard work on the site.
We have a Thank-You page dedicated to those who help us continue the work that we've been doing.
See our thank you page