Things to keep in mind:
This guide is as spoiler-free as possible.
If you follow all of these guides, you will unlock every CG and find every dictionary term.
---
Canus Espada Good End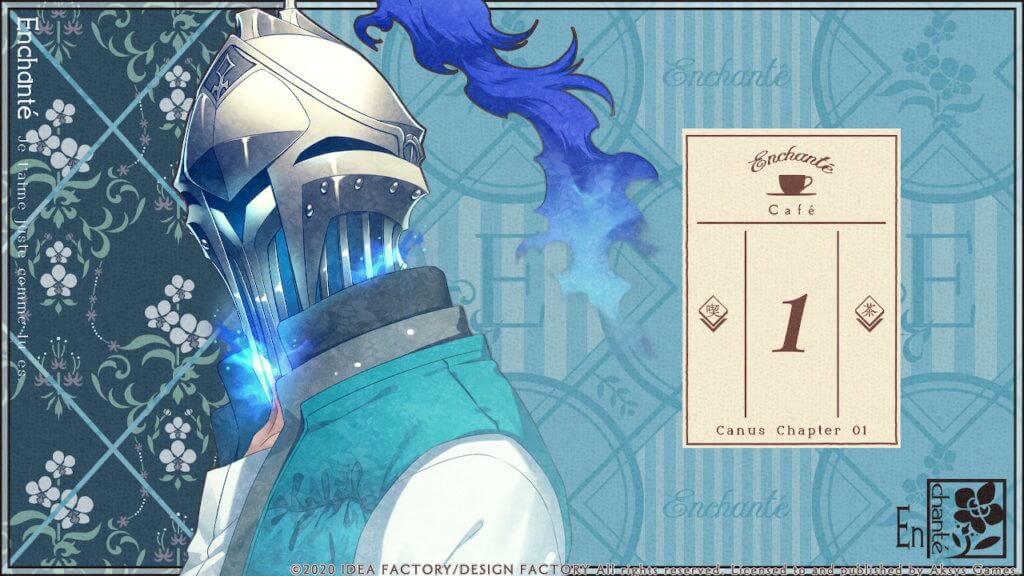 (Save the Game 1)
Turn it to 'OPEN'
Who are you?
A knight?
A beast?
A fallen angel?
A demon?
I'll try… for now.
Talk with Canus
Talk with Ignis
Talk with Il
The goods are cute!
Sit in front of Ignis.
A friend…
That's not true…
You give me too much credit.
See how Canus is doing.
The Fiary World Medio
The Demon World Asmodia
The Heavenly World Caelm
The Beast World Bestia
The GPM
Follow Vennia.
Take a sip of my drink
I'll do whatever I can.
Don't push yourself.
Let's greet everyone.
I won't do anything dangerous.
I'll go with Canus' group to get information.
I can't see it.
Tend to the garden
Where do you want to go?
I want to go see what's happening.
Ask Misyr and Il to help.
Try poking his cheeks.
Creativity…?
Ignis and Mister Rindo are…
It's nothing…
(Save the Game 2)
Need more time to think.
I agree
I wanted to know more about you
(Good End)
---
Canus Espada Bad End
Load Canus Final Chapter
Affinity: Low
(No Choices)
(Bad End)
---
Canus Espada Game Over Ends
Load Save 1
Keep it on 'CLOSED'
(Game Over)
Load Save 2
Won't go any further.
(Game Over)
---
Café Enchanté Route Walkthroughs:
The walkthroughs are as spoiler-free as possible, listed in the recommended order, and following them will lead to 100% completion of the game.
Canus Espada's Route (You are here!)
---
Be sure to check out our Café Enchanté Game Overview or our spoiler-free review for more information!
Big thank you to our supporters
From their continous support, we are able to pay our team for their time and hard work on the site.
We have a Thank-You page dedicated to those who help us continue the work that we've been doing.
See our thank you page