Get into the Japanese Christmas spirit! To kick off the Holiday Season, we will be bringing you the Yatta-Tachi Holiday Series, a set of Christmas inspired articles throughout December! Are you ready? Let's get started!
---
Japanese Christmas: How Japan has adapted a Western Holiday
If you were to take a walk around Japan during the Christmas season, you would find that it doesn't look all that different from the season in the West. Houses are decorated with lights, stores have the usual sales, and Christmas songs play everywhere. But the meaning behind the holiday and some of the traditions are a bit… different from how it is here in the West. As a largely non-Christian population, the Japanese see Christmas as more of a secular holiday. The gift-giving and special dinners are all there, but who the gifts go to and what you eat are a bit different from how the holiday normally plays out in other countries.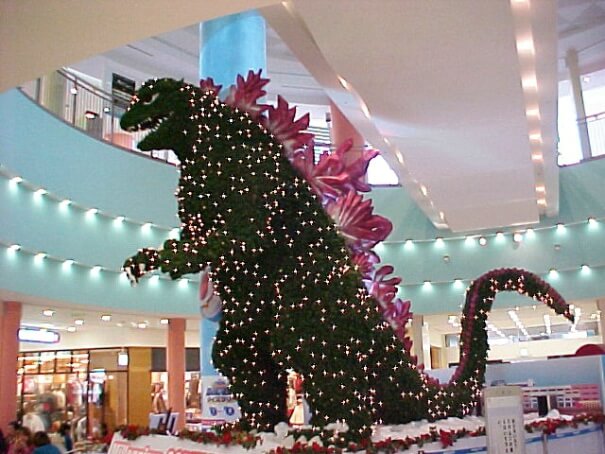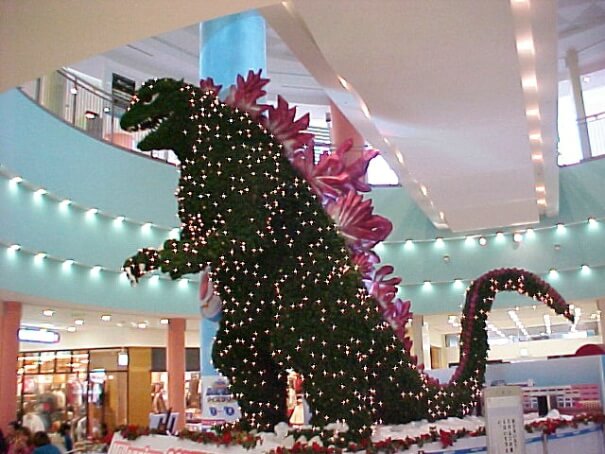 The Christmas Season: A Time for Gift Giving, Good Tidings, and… Romance?
In Japan, Christmas (and especially Christmas Eve) is seen as a holiday for couples. December 24th is a popular night for dates and confessions (we've all seen this in an anime before). It's common for couples to go out for a romantic, expensive dinner and enjoy gazing at Christmas lights as well as lovingly at each other. Christmas Eve is also seen as a night of miracles, but the miracles are of a more romantic nature than those usually associated with the holiday.
The holiday has taken a very commercial turn in this direction. A lot of focus is put on a guy spending a lot of money on fancy gifts and expensive dinners for his girlfriend. Many restaurants and hotels have special Christmas offers to cater to this tradition.
With all this money spent on dates and food, what they eating?
KFC and Strawberry Shortcake: The Classic Japanese Christmas Dinner
KFC on Christmas? You read that right. For decades now, KFC has convinced a large portion of Japan that fried chicken is just what you eat on Christmas. Just like turkey or ham is "the food" for Christmas in the West, KFC is "the food" for Christmas in Japan. Forget turkey, the Japanese reserve their buckets of chicken early to ensure that they can get their traditional holiday meal. Due to the fact that turkey isn't as easy to find in most Asian nations, chicken seems like a reasonable bird substitute. Colonel Sanders does look a bit like Santa Claus too…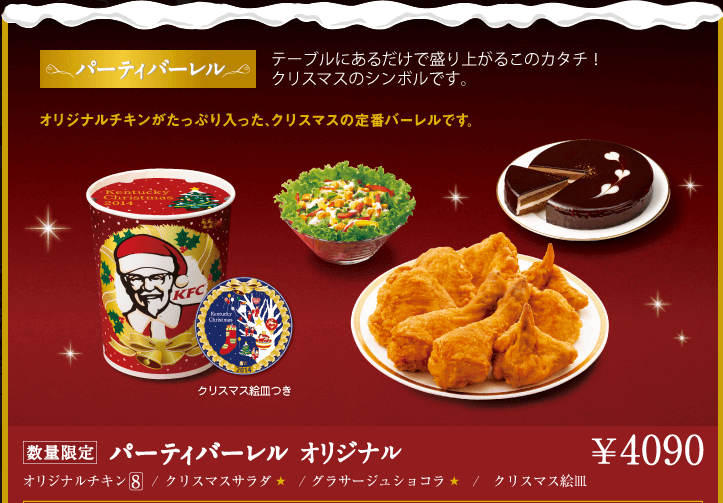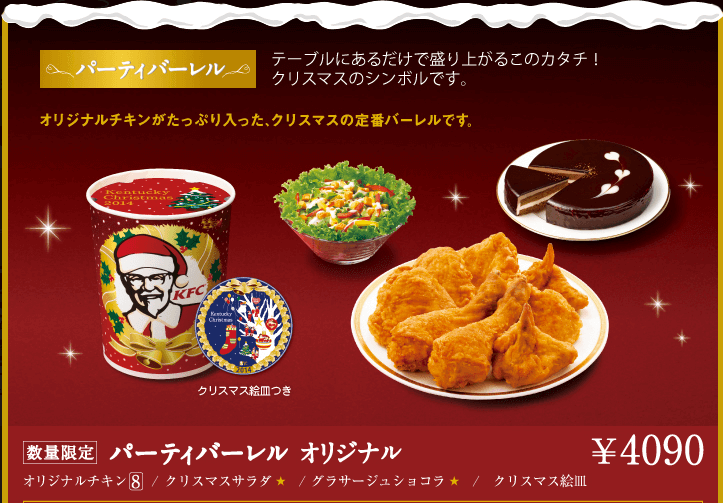 And what do they have for dessert after this meal of a bucket full of chicken? Well, the traditional Christmas cake of course! You haven't heard of Christmas cake before? Well, you're missing out! Japanese-style strawberry shortcake is a layered sponge cake covered in whipped cream and topped with strawberries and likely a Christmas message as well.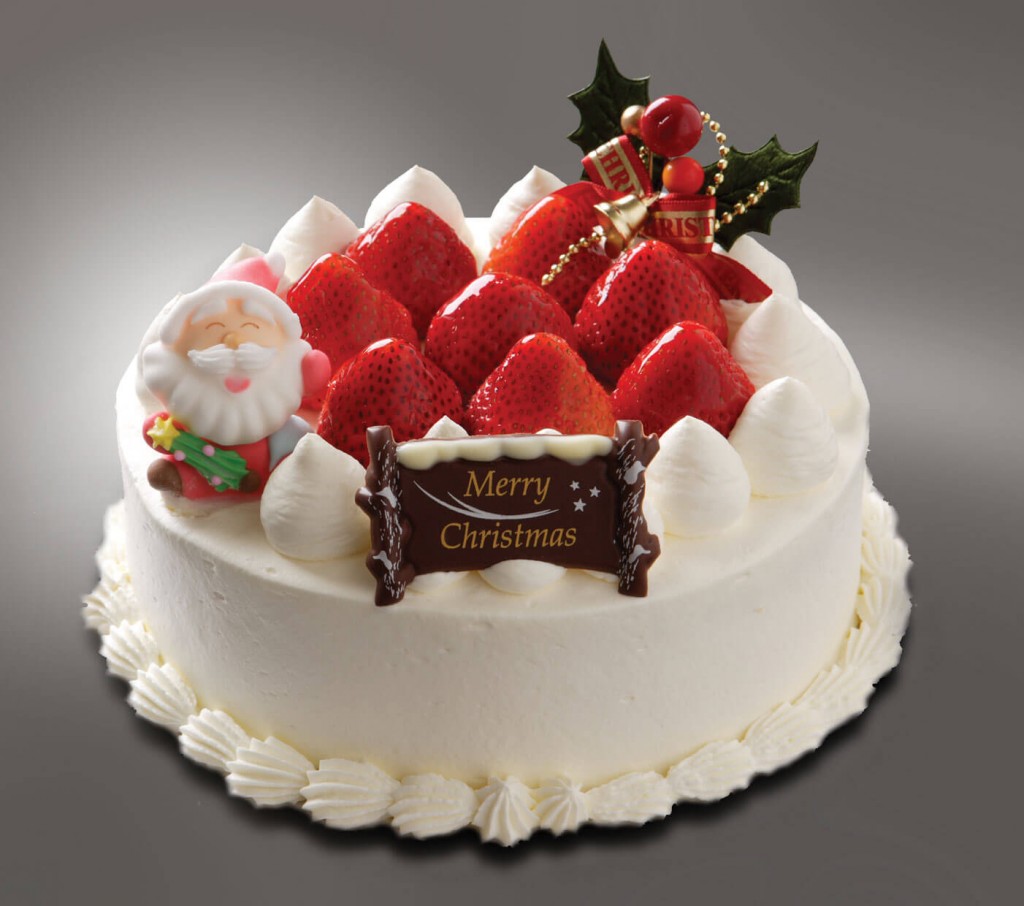 No one is quite sure where this tradition came from, but Fujiya Food Service Co. has been selling them since 1922, and ever since the advent of refrigerated displays, these sweet cakes have become ubiquitous with Christmas in Japan. They can be found in corner convenience stores and bakeries across Japan, right up until Christmas Day. After that, prices are slashed so the cakes can be removed from the stores as quickly as possible; after all, no one wants Christmas cake after Christmas.
So there you have it, Christmas in Japan! It's still about love (though maybe a little different), there's still a traditional bird to eat (though it's chicken instead of turkey), and there's still a cake that is only seen once a year (but it's a kind of shortcake instead of fruitcake). However you celebrate the holidays (or maybe you don't), make sure you have a good time. You don't need an excuse to have fun with friends and family!

Love what you see? Why not check out the other articles from the Yatta-Tachi Holiday Series:
Big thank you to our supporters
From their continous support, we are able to pay our team for their time and hard work on the site.
We have a Thank-You page dedicated to those who help us continue the work that we've been doing.
See our thank you page