Content warnings for this game are located at the very bottom of the page as they contain major spoilers.
---
The Mysteries of Ranko Togawa: Murder on the Marine Express is a cute, indie murder-mystery visual novel game reminiscent of Higurashi-styled titles with a heavy Agatha Christie influence. This is the first title from 1564 Studio, and they have plans to make it into a series. Fans of whodunit stories will find a lot to like about this title.
The game opens up with Ranko's school embarking on the maiden voyage of the Marine Express, a luxury underwater railway connecting California to Japan. What is meant to be a relaxing few days enjoying new sights quickly turns into a fear-soaked struggle to stay alive. With passengers dropping dead left and right, will Ranko have enough time to solve the mystery? Or will the murderer disappear into the depths?
The Good
This retro-styled murder mystery knows what it's aiming to do, and it does it well. The 8-bit music and art are great and evoke some serious nostalgia. Everything from the character designs, facial expressions, and sound effects was spot on.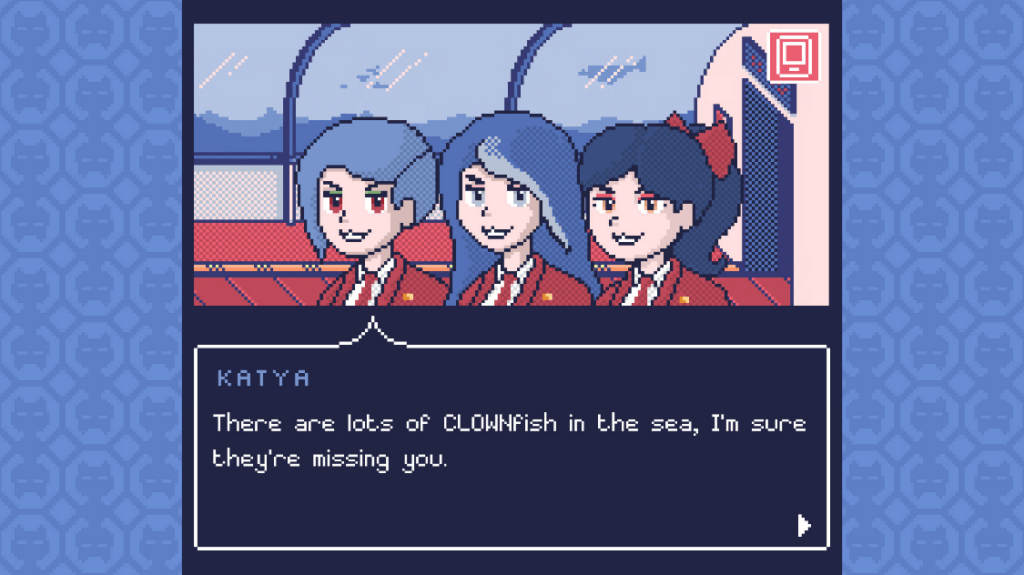 The story itself has enough information to solve the mystery before the big reveal while at the same time keeping newer detectives on their toes, making for a perfect setup. With my playtime clocking in around 3 hours, it's a great title to play in one sitting when you're itching for a mystery.
The Bad
The translation is a little hit-or-miss. While the entire game is understandable, there are occasions where the text is jumbled, confusing, or archaic for English readers. While it's nothing overly egregious, it did take me out of the story more than once.
Though the story is good—and even somewhat believable—the writers relied too heavily on overused tropes and clichés. Given how short this title was, I would have liked to see a twist or something more refreshing for the story.
The Verdict
For a first title from a new indie company, The Mysteries of Ranko Togawa: Murder on the Marine Express was well done and fun. From the retro-styled images and music to the solvable mystery, I enjoyed my quiet evening playing this title. I'll definitely be keeping my eye out on their next release.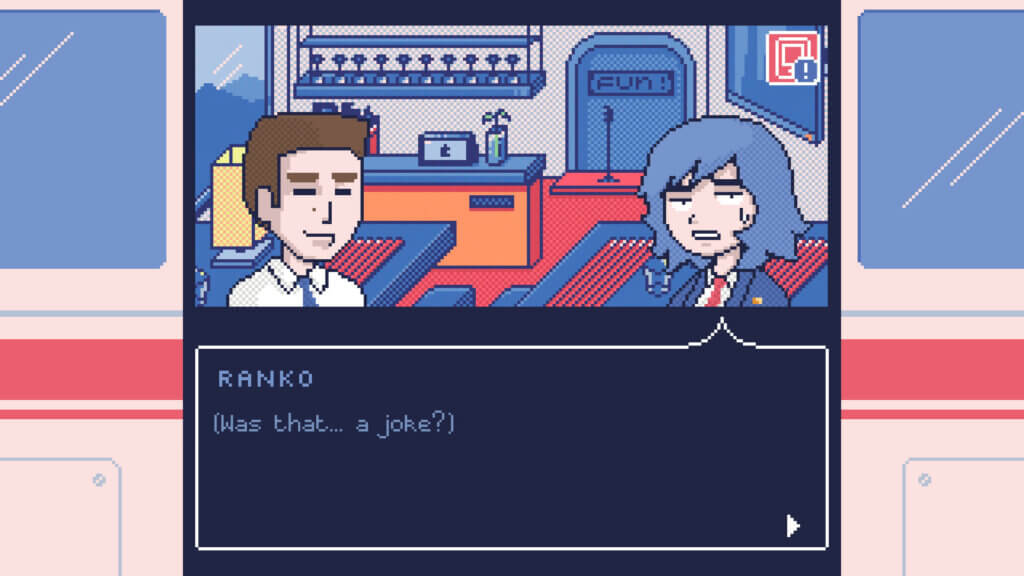 Credits
Director: David Heredia
Producer: Óscar Gil
Original Concept and Scenario: David Heredia
Character and Background Art: Fran Valle
Music: Rubén Moliner
Programming: Óscar Gil
Chat Log Script: POORLIFECHOICES
Sensitivity Reader: Esther Dan
Disclaimer: Yatta-Tachi received a copy of The Mysteries of Ranko Togawa: Murder on the Marine Express in exchange for a review. Receiving a free copy has not altered the opinions reflected in this article.
---
Content Warnings (Contains Spoilers): Murder, suicide, sexual assault, pixilated blood, some language.
The Good
Fun art and music give a retro vibe
Mystery is solvable and realistic
The Bad
English translation is a little wonky at times
Plot relies on tropes and clichés
Big thank you to our supporters
From their continous support, we are able to pay our team for their time and hard work on the site.
We have a Thank-You page dedicated to those who help us continue the work that we've been doing.
See our thank you page