KWEH!
Some time ago in a small music broadcast channel's history, Kyuu Sakamoto's Ue o Muite Arukou became a staple in the Throwback Thursday hour. I think it is about time we learn more about the song and Sakamoto's life. Trust me, there is quite a lot to learn about both topics.
Kyuu Sakamoto's Early History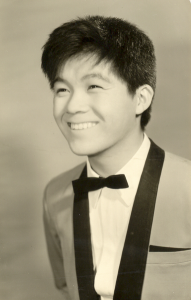 Kyuu Sakamoto (坂本 九) was born Hisashi Oshima (大島 九) on December 10, 1941. His first name 九 can be read as both Hisashi and Kyuu. It also means the number "nine," indicative of him being the ninth child in his family.
Sakamoto started singing at thirteen and slowly climbed up the ladder to stardom. In 1958, Sakamoto briefly joined The Drifters, a band established three years earlier. He ended up leaving six months later due to conflict and dissatisfaction with his position as a secondary singer.
Early Works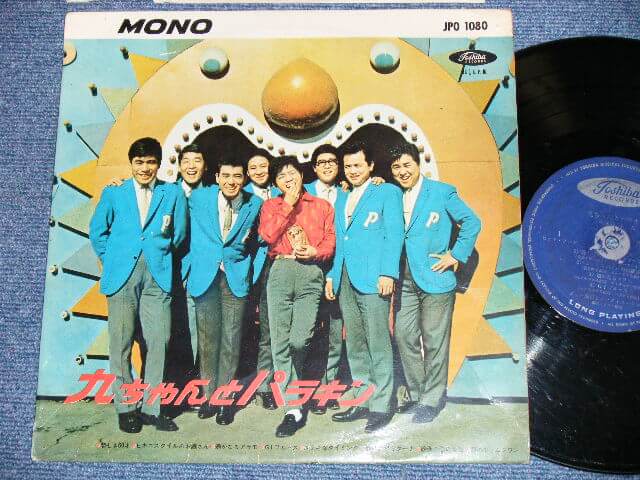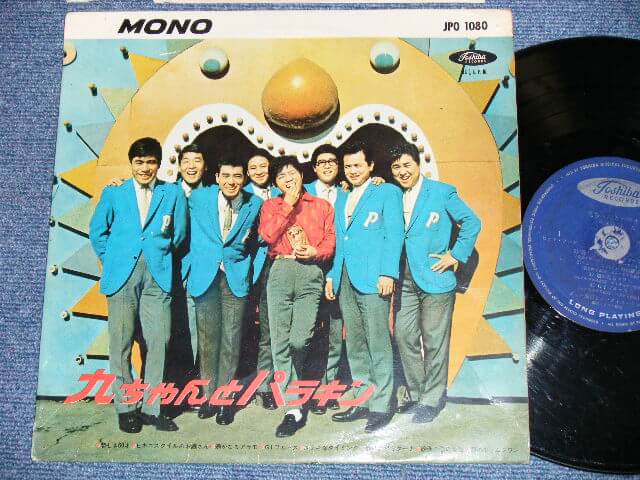 Very soon after Sakamoto quit The Drifters, he found his major break with another band named Danny Iida and Paradise King. His role as the vocalist in the band earned him recognition. The band's American-style rockabilly songs proved to be popular.
In 1960, Sakamoto left the band to start a solo career. It was not until 1961 when one particular song rewarded him with national, and later international, recognition.
Ue o Muite Arukou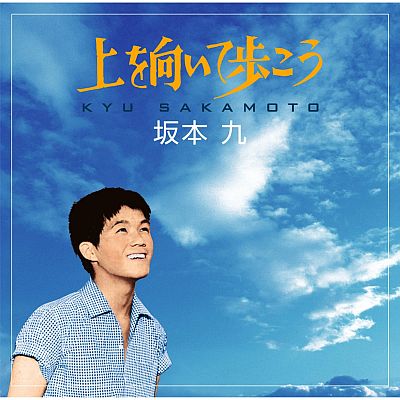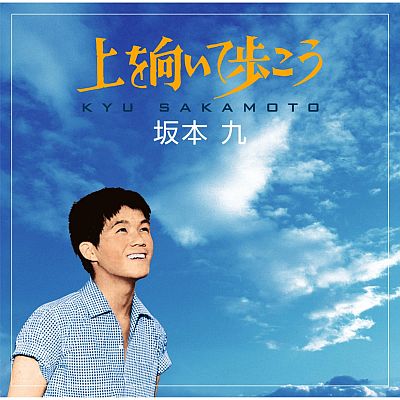 "Ue o Muite Arukou" (上を向いて歩こう, "I Look Up As I Walk") was written by lyricist Rokusuke Ei and composer Hachidai Nakamura in 1961. Sources have it that Ei wrote the song after coming back from a failed protest for the Treaty of Mutual Cooperation and Security between the United States and Japan. The treaty essentially brought about the allowance of the US military presence in Japanese soil. It also dictates that any threat to both Japan and the US military in Japanese territory is a threat to both countries.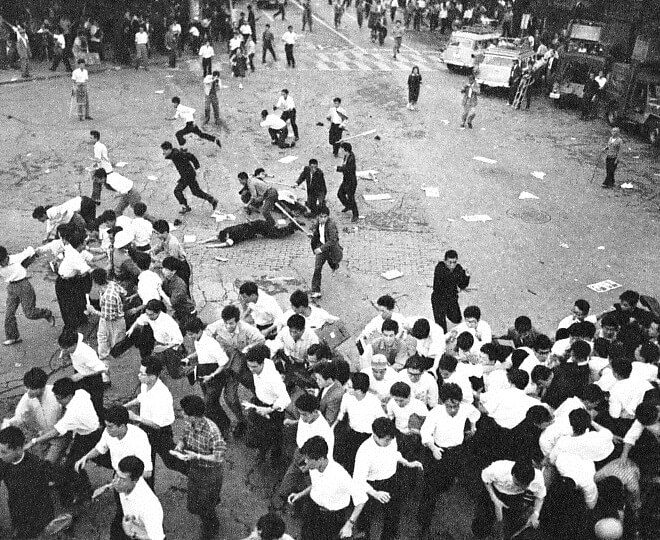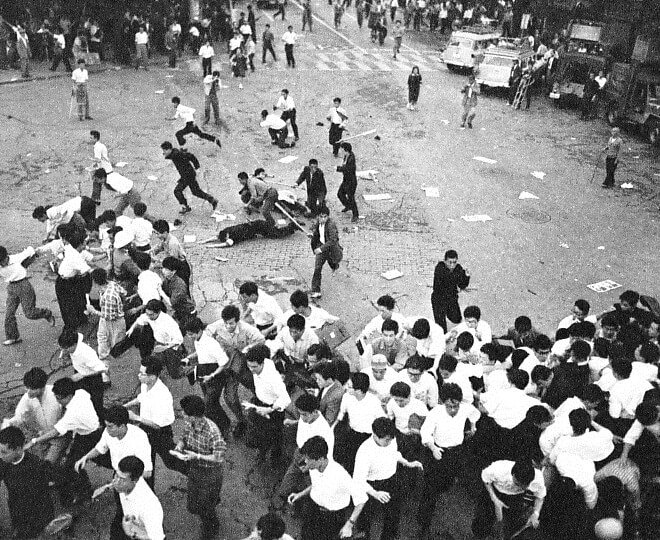 Ei and many others protested against the treaty. Thousands were reportedly injured. By writing the song, he was expressing his disappointment that despite the large rallies against the treaty, both countries decided to sign it.
In a way, "Ue o Muite Arukou" is Ei's own form of protest towards the political situation. Ei was also careful enough to create lyrics that can be interpreted in many different ways. The versatility of the lyrics will eventually become a blessing.
What The Song Is About
Despite the song's cheerful melodies and Sakamoto's charming and upbeat singing, the song is about one's sadness and feeling of hope.
The lyrics tell the story of someone who looks up while walking so that tears do not fall. S/he remembers nights of loneliness, perhaps a metaphor for being abandoned by the Japanese government. Or it may simply be Ei's way of writing love story-like lyrics that are better suited for the masses. The person is able to see happiness in the sky above (hoping for something better in the distance) while acknowledging that sadness is still cast by other celestial bodies (stars and moon).
Some people also interpret the song as a depiction of post World War II Japan getting back on its feet and rising in the global scene.
International Fame and Legacy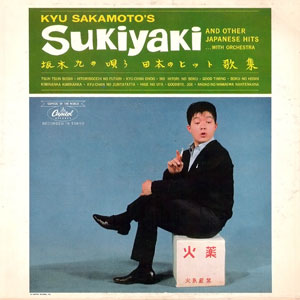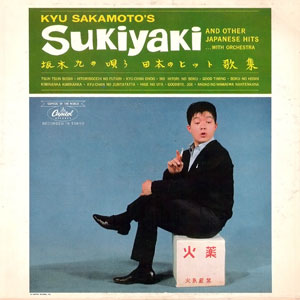 In 1963, two years after the success of the song in Japan, "Ue o Muite Arukou" and Kyuu Sakamoto became a best-seller in the US. In English-speaking countries, the song was renamed to "Sukiyaki," even though it has nothing to do with the food. Culinarily speaking, sukiyaki is a type of Japanese hot pot style usually involving thinly sliced beef. The move was made for ease of recognition and catchy-ness.
"Sukiyaki" is the only Japanese song to date to have reached the top of the Billboard Hot 100 charts. Due to the popularity of the song, there are numerous covers and derivatives since its release in many other languages.
It may not be an exaggeration to say that it is the song that paved a way for other Japanese pop songs in the international market.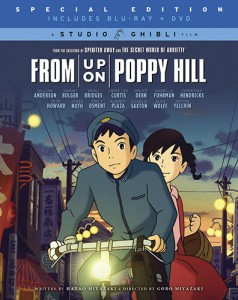 Get From Up on Poppy Hill via Amazon
Studio Ghibli's film, From Up on Poppy Hill, features "Ue o Muite Arukou" as an insert song. The movie is set around 1963 when the song and Kyuu Sakamoto were at the height of popularity. It is also included on the movie's soundtrack.
The song was used again as a means of encouragement after the terrible 2011 Tohoku earthquake. One such example is Sing Out from Japan, a group of musicians from the affected area. They covered the song as an expression of gratitude for the international support and to encourage fellow countrymen.
Suntory, an internationally famous Japanese distillery, also used the song in a series of TV commercials after the disaster. In the commercials, the song is covered by many Japanese celebrities. You can view some of them by following this link.
As mentioned above, the song is versatile enough to be interpreted in different ways. It has evolved over the decades to carry more positive messages.
Later Years and Untimely Death
Kyuu Sakamoto enjoyed years of fame with a few other popular songs and several movies.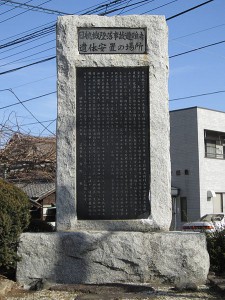 Unfortunately, the world lost Sakamoto on August 12, 1985 to an airplane crash. Japan Airlines Flight 123 is the deadliest single-airplane crash to date. Only four out of 520 passengers and crew members on board survived. He was only 43. Sakamoto is survived by his wife, Yukiko Kashiwagi, and his daughters, Hanako and Maiko Ooshima.
In 1993, Kyuu Sakamoto Memorial Hall was built to host a collection of items and provide historical facts related to the late singer.
To me, it is fascinating that the popular song and Kyuu Sakamoto's career carry a lot of historical importance. Not only because of their significant contribution to international popular culture, but also the evolving political connections. I had an interesting time doing research and learning more about the song and the singer. It makes me wonder what Sakamoto would be doing had he been alive now. But, all we can do is keep our chins up and move forward.
Sources: NPR.org, MOFA.go.jp (Treaty of Mutual Cooperation and Security between the United States and Japan), MIT.edu (Tokyo 1960: Days of Rage & Grief), for me, in full bloom (A Brief History of "I Look Up As I Walk" in Anime), Wikipedia (Japan Airlines Flight 123), Wikipedia (Kyuu Sakamoto), James Calbraith.com (Suntory 2011 commercials), Way Back Attack (Kyuu Sakamoto), and Anime Lyrics (Sukiyaki).
Big thank you to our supporters
From their continous support, we are able to pay our team for their time and hard work on the site.
We have a Thank-You page dedicated to those who help us continue the work that we've been doing.
See our thank you page