Since we are about midway through the Spring 2018 anime season, I think it's a good time for us to let you know what shows we are watching and would recommend. Let us know in the comments which shows you're watching!
My Hero Academia Season 3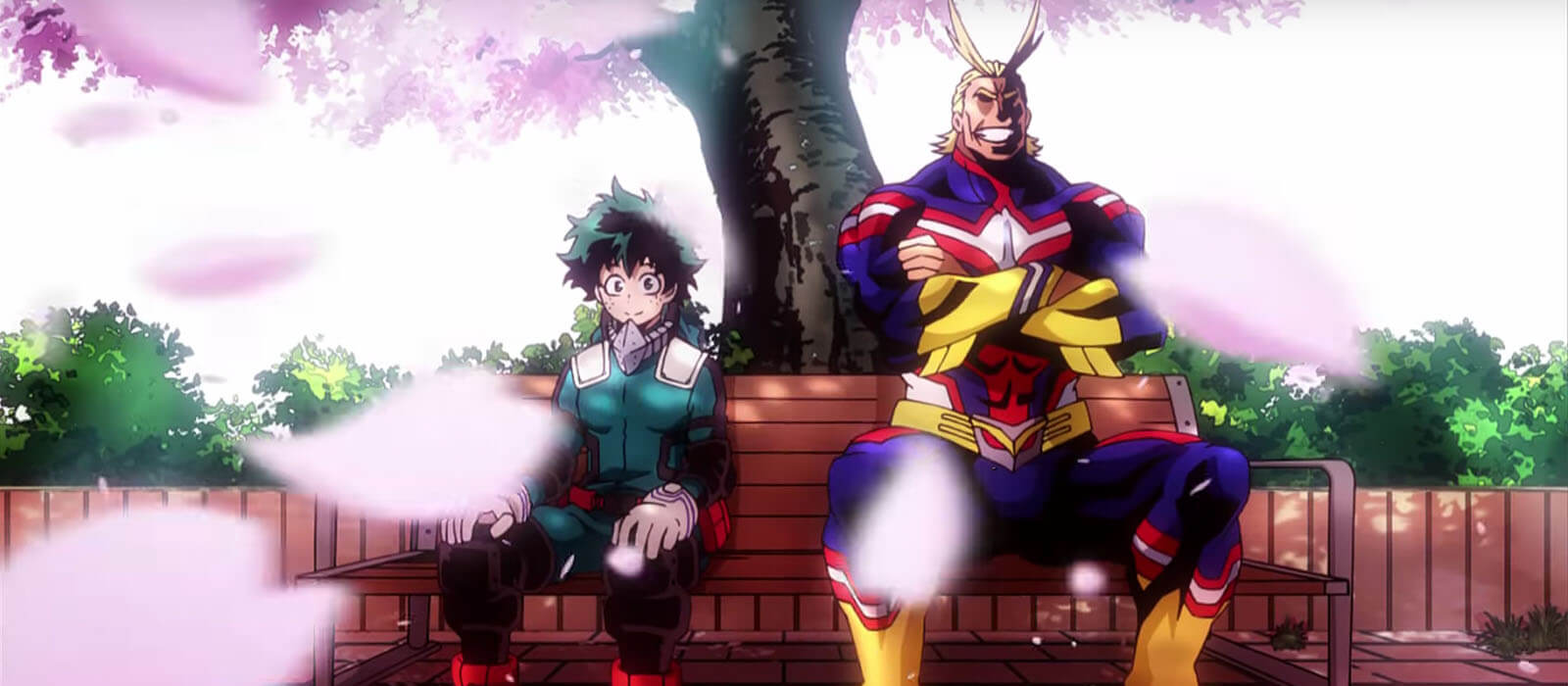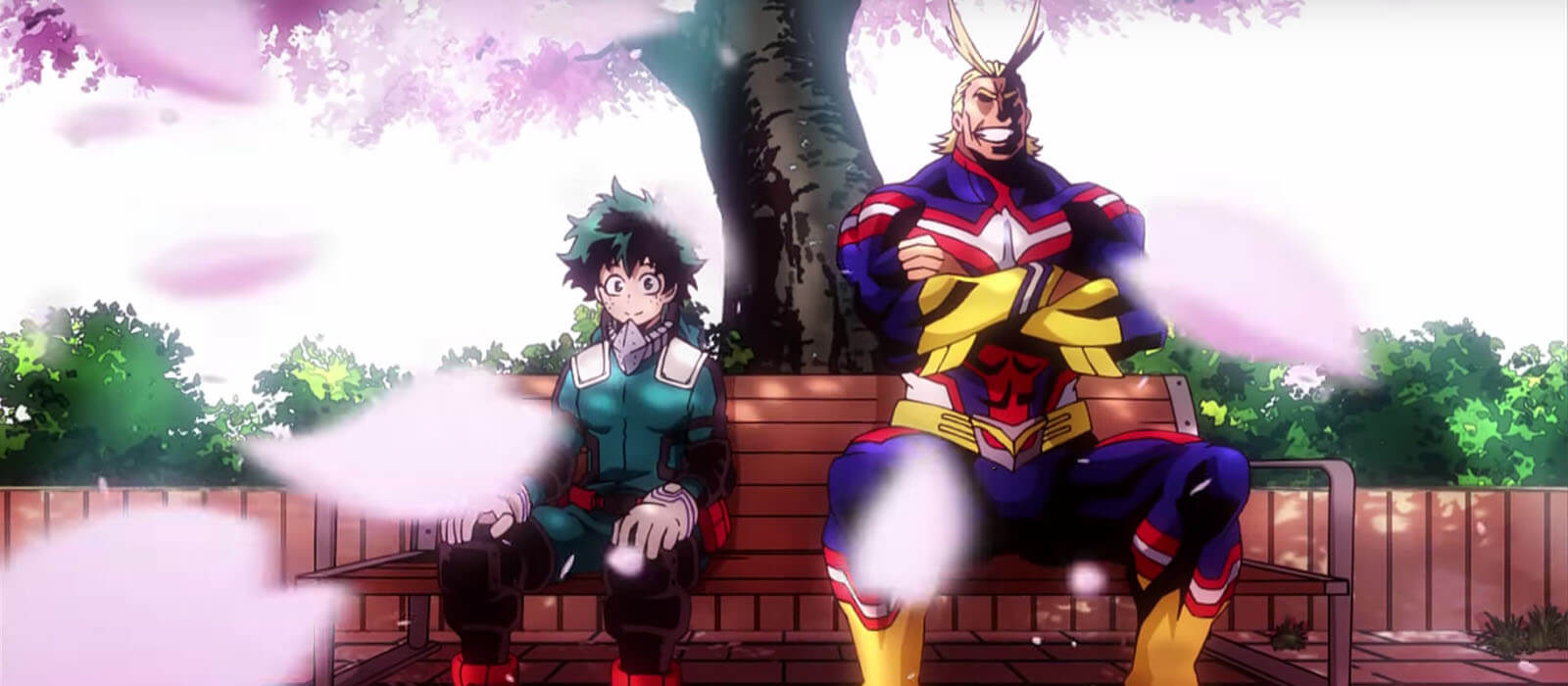 Studio: Studio Bones
Genre: Action, Shounen
Episodes: 13
Synopsis: Third Season of My Hero Academia. (Anime Planet)
Why Ashley & Chris Are Watching It:
Ashley (Laurelin): If you have recently jumped onto the hero bandwagon due to blockbuster films, or fantasized of being one since you were young and not be embarrassed to rock those homemade capes, then I highly recommend My Hero Academia (aka Boku no Hero Academia). My Hero Academia has become one of those anime that deeply resonates with me. Watching Midoriya's uphill battle to reach his dreams is something I think everyone can relate to. For lack of a better way of phrasing it, it hits me right in the "feels." It is just so powerfully moving!  I will admit it, I have cried a few times. Coupled with an outstanding score composed by Hayashi Yuki (composer of the Junji Ito Collection OST), this anime has become one of my favorite of all time.
Chris: If you know me by now, this recommendation shouldn't come as a surprise. I've been eagerly awaiting the next installment of this show since it finished airing last year, so I naturally jumped right into it this season. My ONLY suggestion would be to skip the first episode because it's useless filler (e.g. clip show) that does nothing to further the plot, but after that, you are thrown back into the action!
Tada Never Falls In Love (Tada-Kun)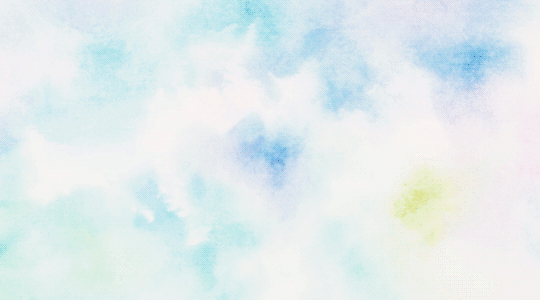 Studio: Doga Kobo
Genre: Romantic Comedy
Episodes: 12
Synopsis: Mitsuyoshi Tada, who has never known love, is taking pictures of the cherry blossoms in full bloom when he meets Teresa Wagner, a transfer student from Luxembourg. Upon arriving in Japan, she got lost, separated from her travel companion. Mitsuyoshi helps her and brings her to his grandfather's coffee shop. (Anime Planet)
Why Chris and Katy Are Watching It:
Chris: I'm kind of a sucker for shows like this. I really love the zaniness of the characters and how they interact with one another. There's just something fun about everyday activities (like taking photographs for a school club) taken to an extreme level that I can't help but grin at. Just remember everyone: "Always make your heart rainbow!"
Katy: This hilarious show immediately fell into one of my top favorites after watching the first episode. It helps that one of the main characters shares the same first name as me, Teresa (also spelled the same way!!). This rom-com show will capture your heart with its over-the-top humor and bubbly romantic scenes. Oh, and if you're a fan of Monthly Girls' Nozaki-kun, then you will happy to know both shows share the same studio (Doga Kobo), director/storyboard artist (Mitsue Yamazaki), scriptwriter (Yoshiko Nakamura), and opening artist (Masayoshi Ooishi)! If you loved the gags and humor of Nozaki-Kun and/or already watching Wotakoi (see below), then you definitely need to watch this show.
Devils' Line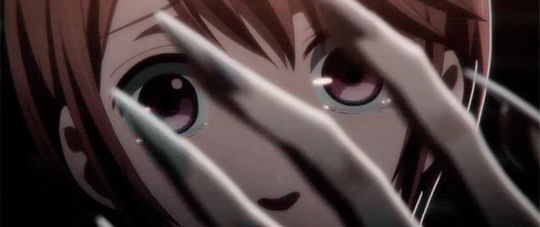 Studio: Platinum Vision
Genre: Seinen, Vampires, Action, Supernatural, Romance
Episodes: 12+?
Synopsis: Tsukasa, a college student, is rescued from an attack by a devil, one of many vampires that can blend in among the human population. Anzai, her savior, is a half-devil who exploits his supernatural gifts as a member of a shadowy police task force that specializes in devil-related crime in Tokyo. As Anzai continues to keep guard over Tsukasa, the two quickly forge a tentative bond—one that Anzai fears will test his iron-clad rule of never drinking human blood… (Anime Planet)
Why Katy Is Watching It:
Katy: Kukuku, I do love me a dark romance. It's been a hot minute since I've seen a show that has a different take on vampires. There are a couple of steamy moments in the show and lots of blood, but that's to be expected. It's not envelope-pushing, but it's still something I'm not used to seeing. If you like the grungy/dark color grade & kind of romantic parts of Blood+, and shows involving half-blooded demons like in Inuyasha, then I believe this show is up your alley.
Wotakoi: Love is Hard for Otaku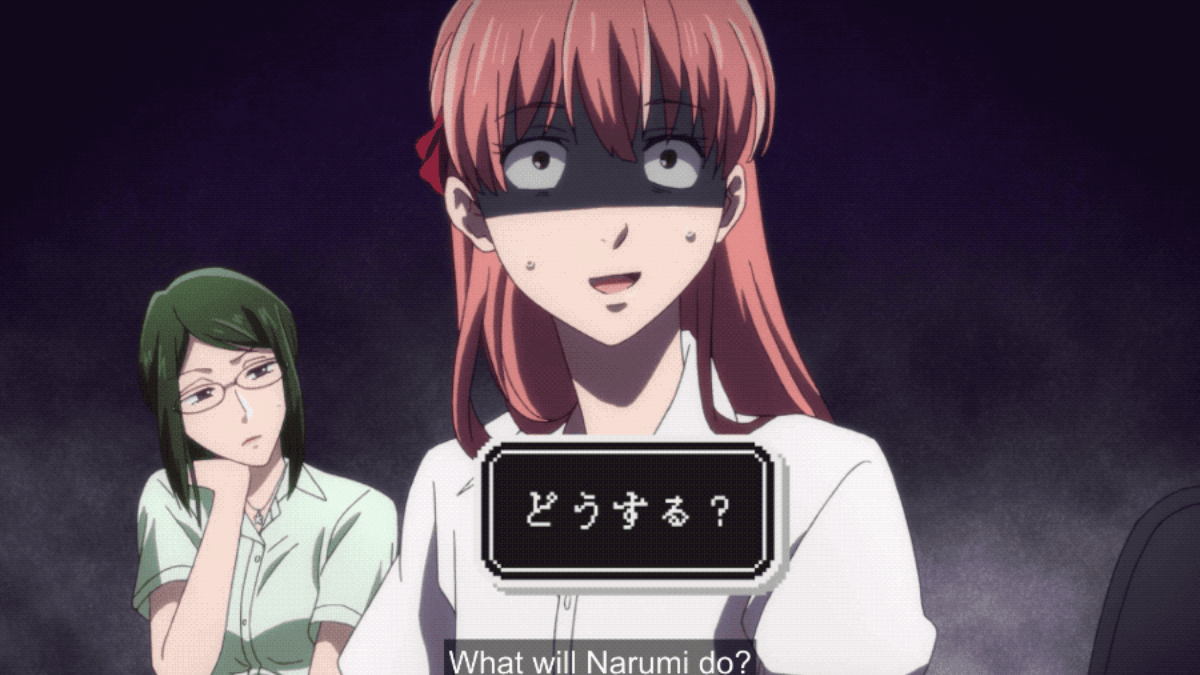 Studio: A-1 Pictures
Genre: Romance, Comedy, Work Life
Episodes: 12+?
Synopsis: Narumi Momose has had it rough: every boyfriend she's had dumped her once they found out she was an otaku, so she's gone to great lengths to hide it. When a chance meeting at her new job with a childhood friend, fellow otaku, and now coworker Hirotaka Nifuji almost gets her secret outed at work, she comes up with a plan to make sure he never speaks up. But he comes up with a counter-proposal: why doesn't she just date him instead? In love, there are no save points. (Anime Planet)
Why Chris and Katy Are Watching It:
Chris: Like most shows I watch, I don't really know a lot about them before starting them, and this one was no different. The only thing I could tell from the title is that it focused on love and otaku, and seemed like it was going to be an exaggerated slice of life. Needless to say, it does not disappoint on those fronts, but there's more to it. Strangely, I really love that it actually showcases people working a corporate job, since nearly every other show I've seen in that setting only uses it as a locale, not as an actual element. The characters are fun and relatable, and it honestly feels more mature than almost any other slice of life I've seen.
Katy: Okay, I am bummed out that Amazon got this show because it's the only one I'm watching on Prime Video (since all the others are either on HiDive & Crunchyroll), and they have screwed up on the scheduling/lack of subtitles on new episodes. BUT despite that, this show is hilarious to the extreme and seriously relatable in certain situations, especially if you're an anime or game otaku. Similar to Tada Never Falls In Love, this rom-com show will also capture your heart with its over-the-top humor and bubbly romantic scenes. Also if you're already watching Tada-Kun, then it would absolutely make sense for you to watch this show as well.
Aggressive Retsuko (2018)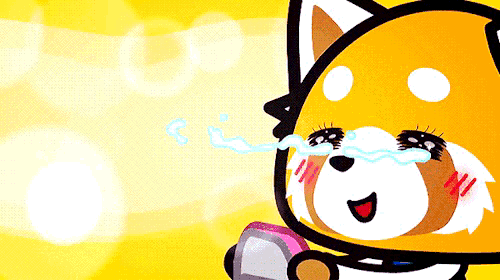 Studio: Fanworks
Genre: Work Life, Comedy
Episodes: 10
Synopsis: Frustrated with her thankless office job, Retsuko the Red Panda copes with her daily struggles by belting out death metal karaoke after work. (Anime Planet)
Why Katy Is Watching It:
Katy: Retsuko is seriously relatable in so many ways. Retsuko is me. Retsuko is you. She's your standard 9-to-5 worker slaving the day away at an office job and dealing with horrible co-workers and her boss. Her venting out her rage through grunty, death metal singing is refreshing and honestly the greatest thing ever. This show is the greatest thing that Sanrio has ever created. Sometimes the show gets too real with some of the scenarios she goes through, but it's a fantastic show to watch after a long day at work.
Steins;Gate 0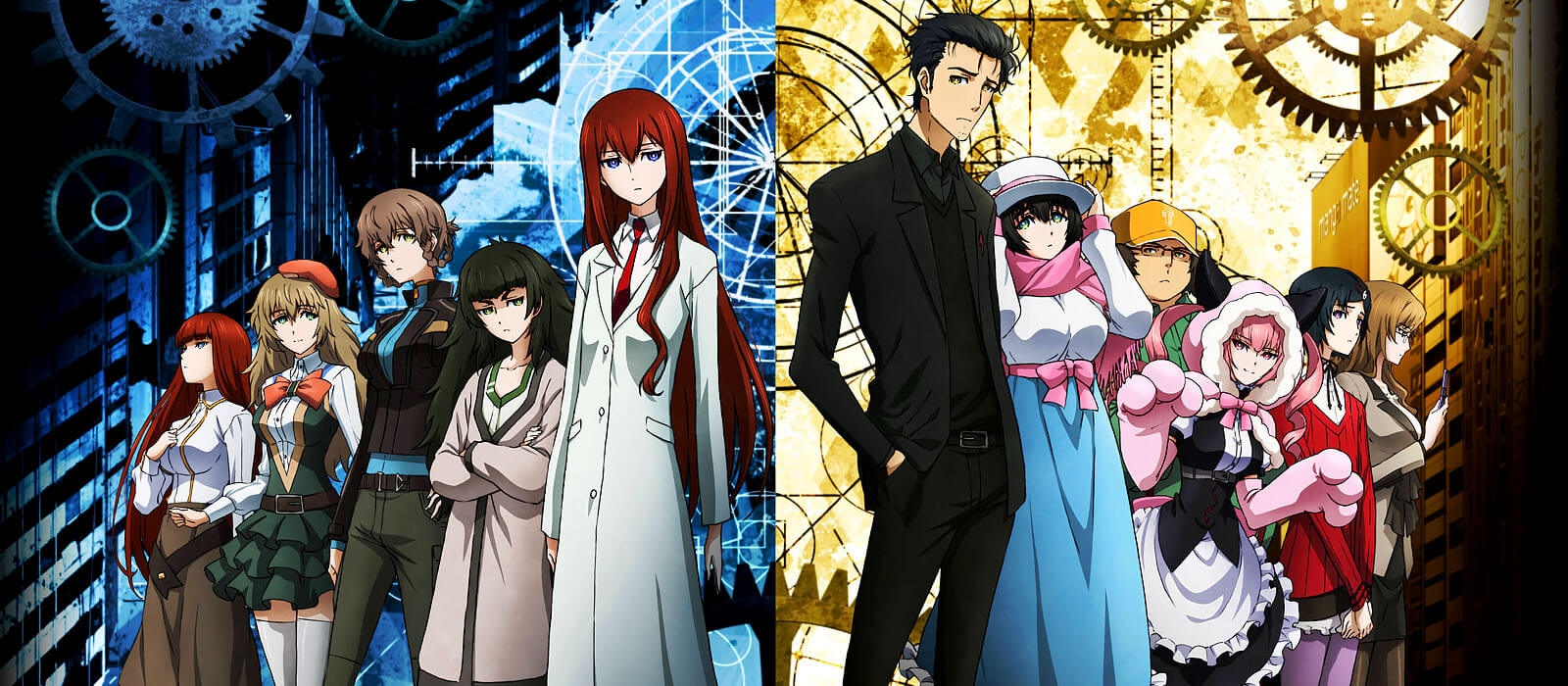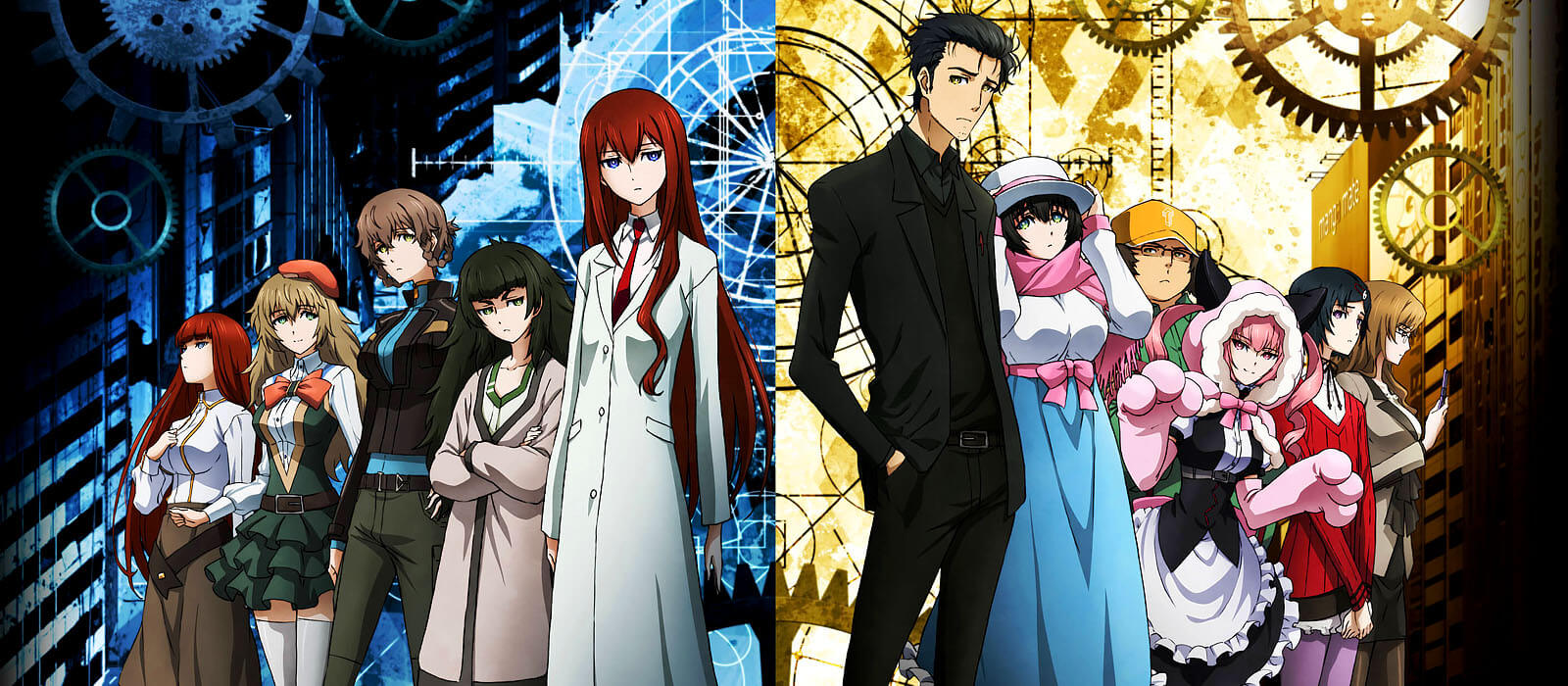 Studio: White Fox
Genre: Sci-Fi, Thiller
Episodes: 23
Synopsis: A few months have passed since the members of the Future Gadgets Lab inadvertently unlocked the power of time travel using a phone and an old microwave, but for Rintaro Okabe it may as well have been an eternity. While his friends' memories remain mostly hazy, Okabe can still clearly recall crossing over hundreds of world lines, watching as his friends suffered and died innumerable times for meddling with the fabric of the universe. Though he ended up saving the life of his best friend Mayuri, Okabe is still suffering from the trauma of being unable to prevent the murder of the brilliant young scientist Kurisu Makise. He has focused on forgetting the past and moving on with his life, but he is constantly reminded by future freedom fighter Suzuha that their current world-line is set to be torn apart by a devastating Third World War, and all of the Future Gadget Lab members will be caught up in the struggle. Okabe must decide whether he will once again fight the future one final time. (Anime Planet)
Why Ashley Is Watching It:
I love, love, love Steins;Gate. I can rewatch the episodes and still find something new that I had previously missed; it has a lot of layers. Rintarou Okabe, also know as Hououin Kyouma, is my favorite mad scientist. He is such a dork, and his persistence to put on a brave front in the face of incredible hardships is admirable. To understand what is going on, you will have to watch the first season. Season one has a healthy dose of humor, science fiction, and heart-wrenching moments, and I cannot wait to dive into the newest season! If you are wanting something different than the average run of the mill anime currently out there, then I highly recommend Steins;Gate 0.
Tokyo Ghoul:re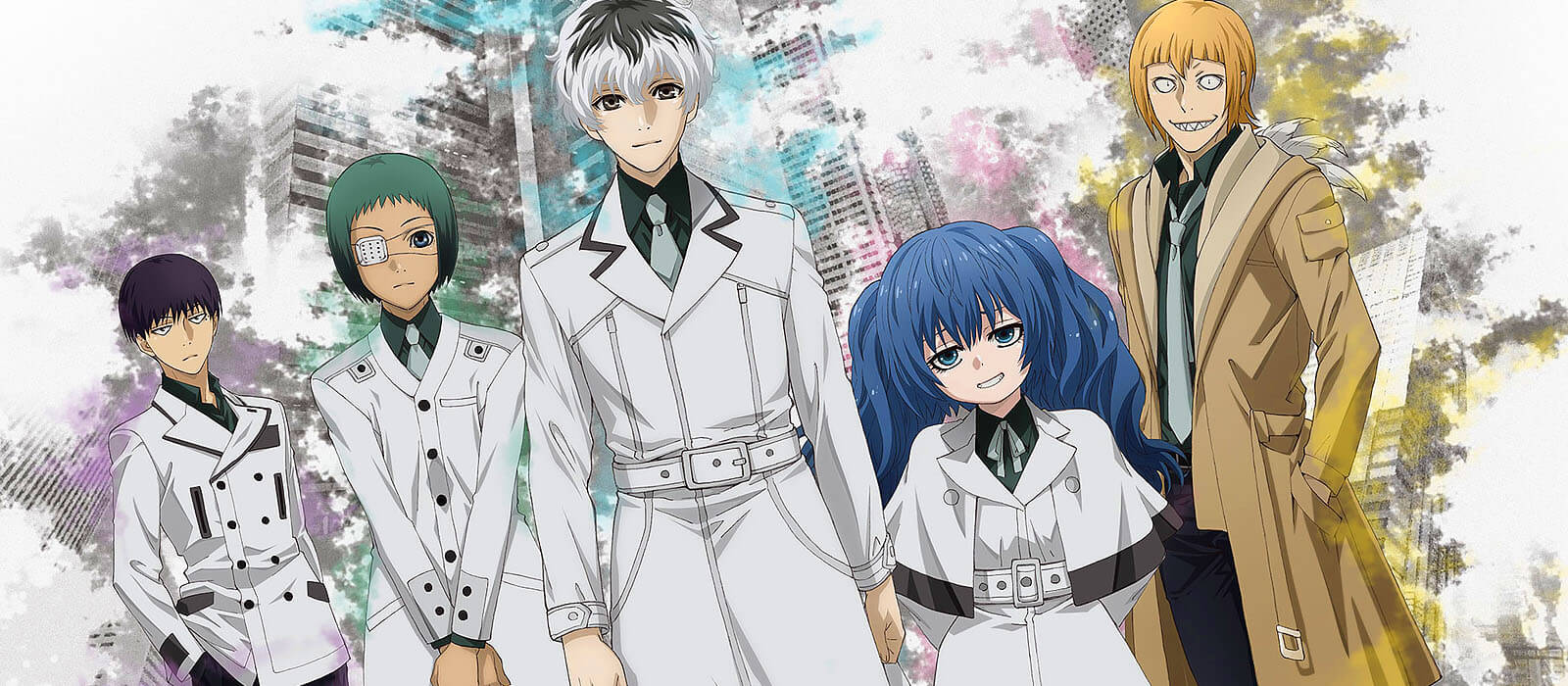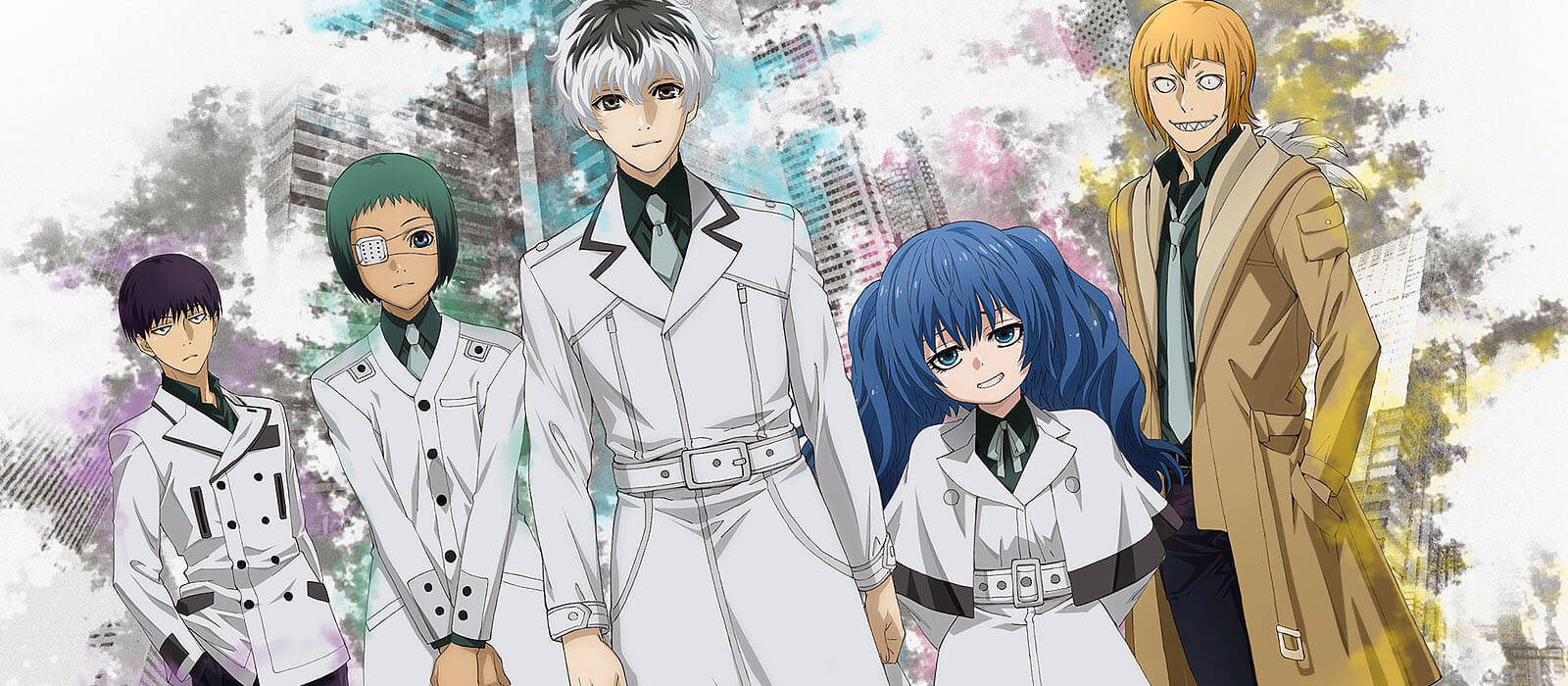 Studio: Studio Pierrot
Genre: Horror, Seinen, Supernatural, Mystery, Drama
Episodes: 12
Synopsis: Haise Sasaki has been tasked with teaching Qs Squad how to be outstanding investigators, but his assignment is complicated by the troublesome personalities of his students and his own uncertain grasp of his Ghoul powers. Can he pull them together as a team, or will Qs Squad first assignment be their last? (Anime Planet)
Why Ashley Is Watching It:
It seems as though the anime world has become a desert when it comes to good horror anime. Thankfully, this spring has a much-needed response in the form of the newest season of Tokyo Ghoul. That is right! Season 3 of Tokyo Ghoul is finally out! I have been dying to know what happened after the climatic events from the season two finale unfolded. So far, I am very pleased with the anime. The animation style is vastly different, and several liberties were taken with some main characters, but I still feel confident that this season is going to be awesome.
Magical Girl Site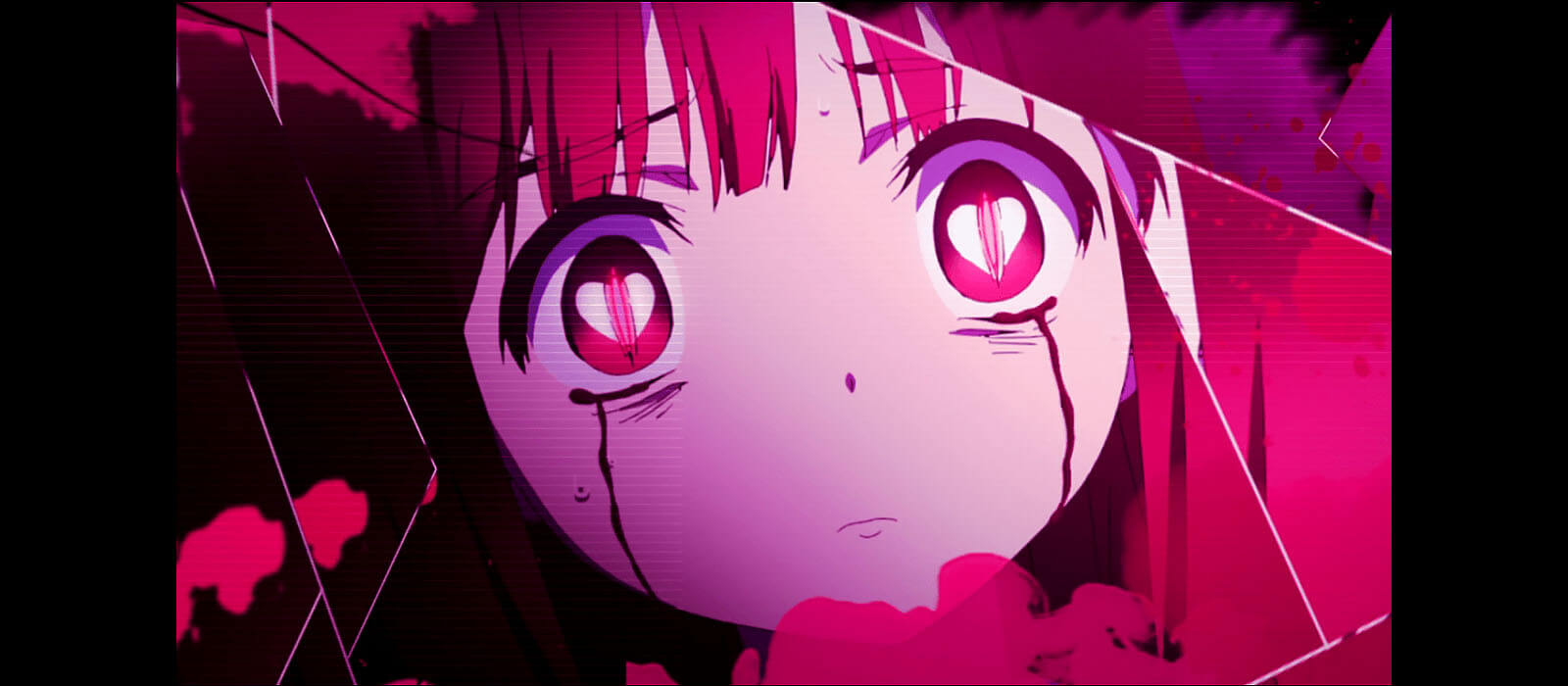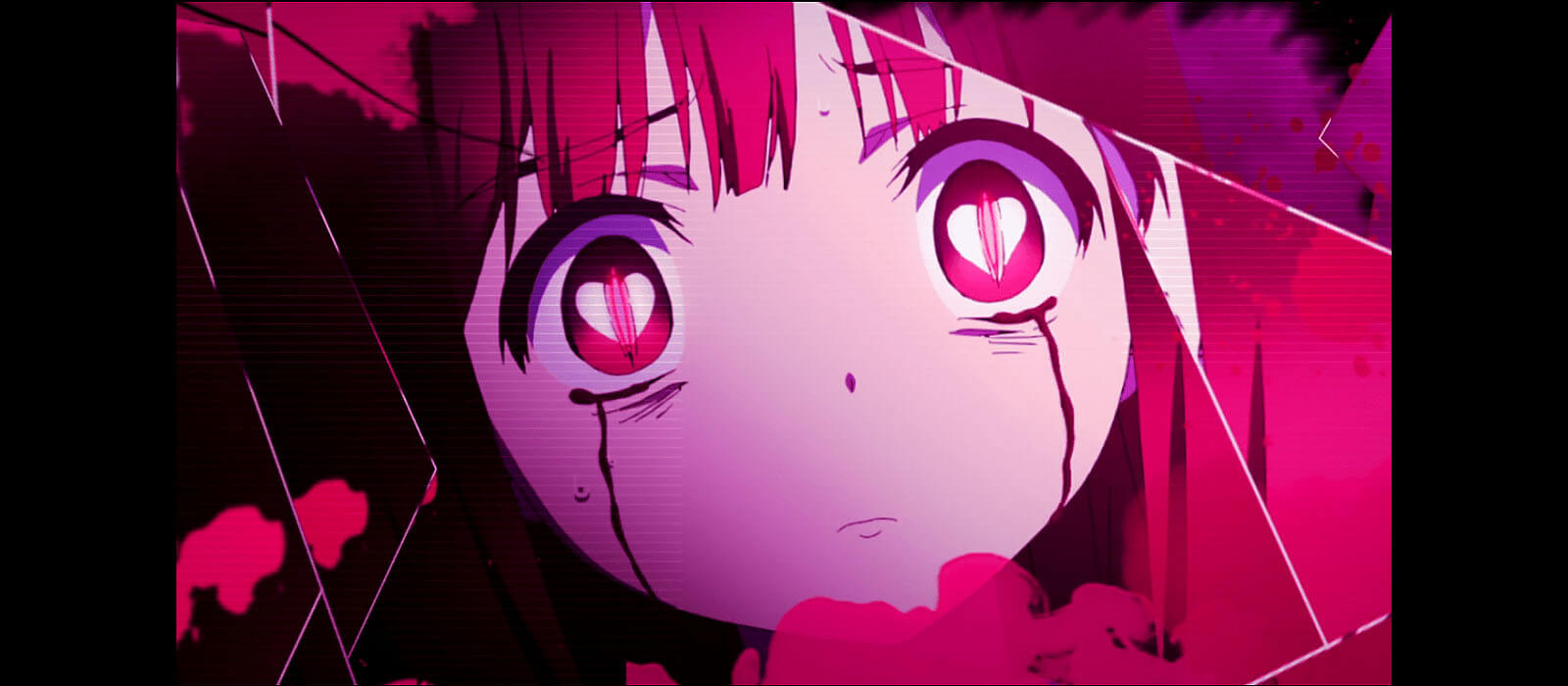 Studio: production doA
Genre: Shounen, Fantasy, Bullying, Mature Themes, Dark Fantasy
Episodes: 12
Synopsis: Asagiri Aya is a young girl who has fallen victim to bullies at her school. Looking for a way to escape her troubles, she looks to the internet for distraction, when a mysterious website called "Magical Girl Site" appears. Simply viewing the page is all it takes to hurtle Aya headlong into the deadly world of the Magical Girl Apocalypse. There, it's fight or die, against a seemingly endless array of savagely adorable, frilly-skirted killing machines, each armed with magical powers and an unquenchable thirst for blood and chaos. (Anime Planet)
Why Crystal Is Watching It:
I haven't seen a lot of people talking about it, but this is my favorite anime of the season. It actually really surprised me that it got an anime with how sensitive the content is and I'm impressed with how closely they've adapted it from the manga. The manga is one of the darkest stories I've come across and the bullying and cruelty reach uncomfortable levels. Honestly, this isn't a series for everyone, but dark stuff like this has always fascinated me. It touches some pretty sensitive topics, but I can't get enough of seeing a bullied victim get her payback on those who hurt her. This is definitely an anime I recommend for horror fans!
Kakuriyo: Bed & Breakfast for Spirits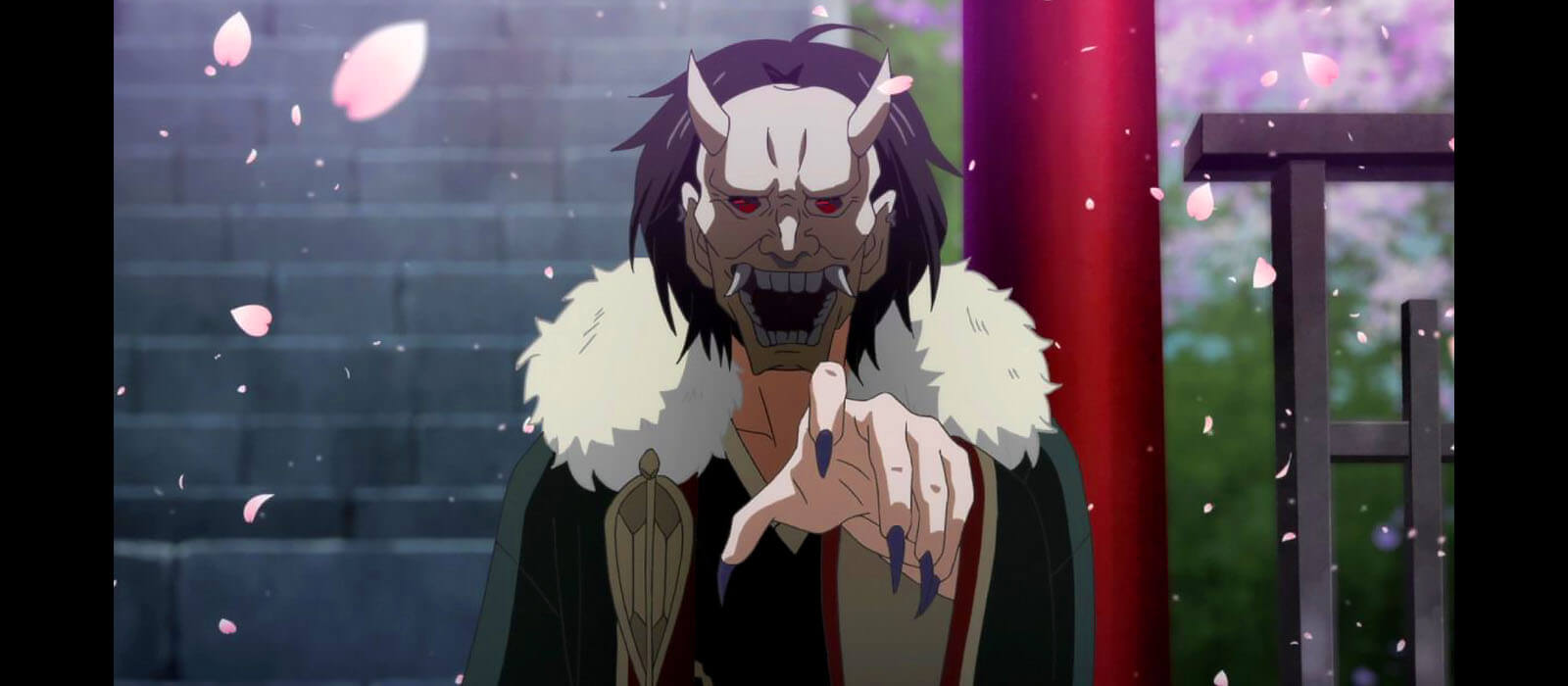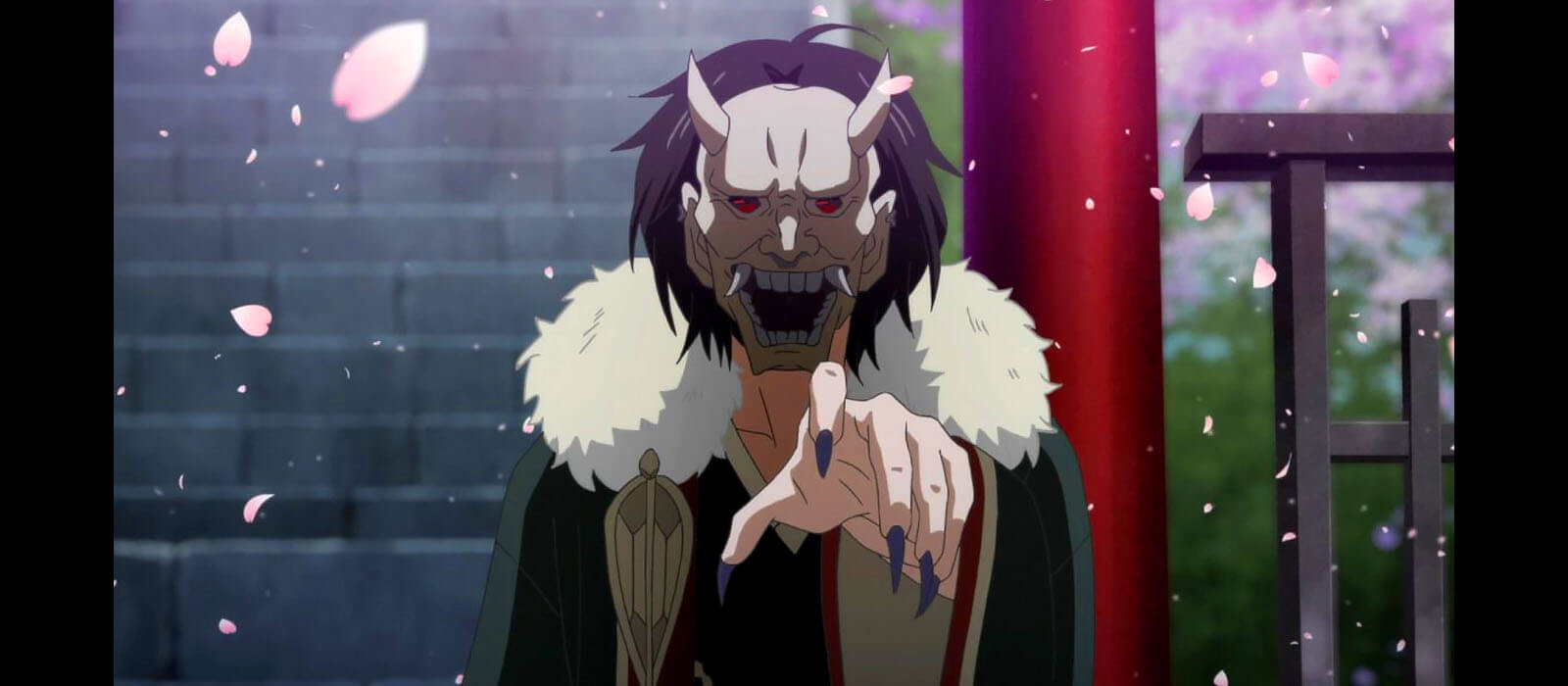 Studio: GONZO
Genre: Fantasy, Shoujo, Romance, Supernatural
Episodes: 13
Synopsis: Aoi is a female college student who inherited the ability to see spirits from her late grandfather. She prides herself on her cooking, and one day while feeding some agricultural spirits, a god and the master of the "Tenshinya" appears and takes Aoi away. He says that due to her grandfather's debts, she must become his bride. Aoi hates this idea and instead declares that she will pay back her grandfather's debt by working at the Tenshinya. (Anime Planet)
Why Crystal Is Watching It:
The concept of a sudden betrothal is nothing new in a shojo anime, but so far I'm really impressed by how the anime is executing that concept. Rather than focusing on romance, there's a stronger focus on Aoi feeling out of place in a new world and having to find strength in a difficult situation. It reminds me a bit of Chihiro's journey in Spirited Away, and it makes me curious how the story will develop.
Big thank you to our supporters
From their continous support, we are able to pay our team for their time and hard work on the site.
We have a Thank-You page dedicated to those who help us continue the work that we've been doing.
See our thank you page