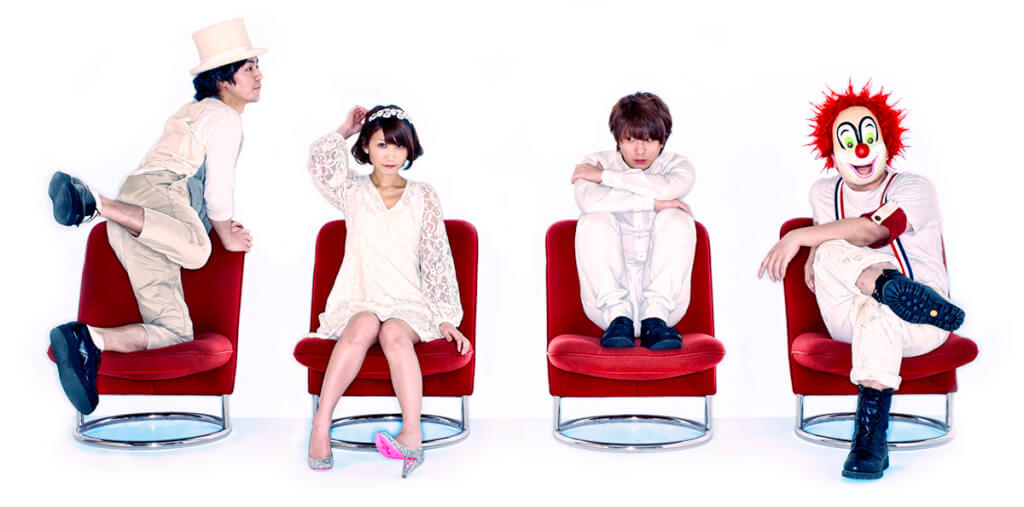 SEKAI NO OWARI (The End of The World) is a popular rock band that originated from Tokyo, Japan. The band is comprised of four members: Nakajin (group leader, lead guitar, sound production), Saori (stage production, piano), Fukase (lead vocals, group conceptualist), and the masked clown DJ LOVE (sonic palette, comedic stage banter). The band created two songs for the live action version of Attack on Titan, "SOS" and "ANTI-HERO". They have also collaborated with many other musical acts, such as the popular American artist Owl City, and together they produced a couple of songs, including "Mr.Heartache".
What was it like collaborating with Owl City?
Nakajin: "It was very exciting to have this experience because I was a big fan of Owl City since his debut album. 'Mr.Heartache' and 'TOKYO' combine the essence of Owl City and SEKAI NO OWARI really nicely, and I really like them both."
The band has experimented with various music genres before, such as pop and electronic. What genres would you like the band to try out next?

Nakajin: "I have plenty of ideas for songs and get inspiration from all sorts of genres of music, at the same time I try to always keep the SEKAI NO OWARI sound consistent throughout our music. We'd like to try something with more instrumentation and arrangements like Big Band, or improvisation like jazz and even more classical orchestra."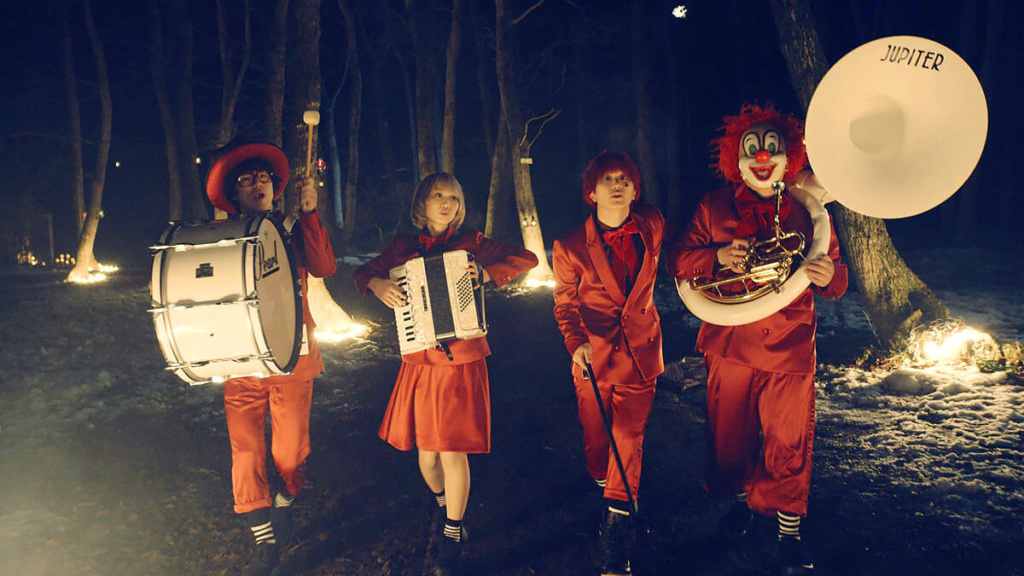 A lot of your songs use instruments that are somewhat unusual, such as the accordion. How do you decide on which instruments to feature in your music?
Saori: "Generally, Nakajin works on the core arrangements, then we all bounce ideas off of each other to figure out what to add, and to take out."
Attack on Titan is quite popular with a distinct sound already established through the anime. What is the meaning behind the songs you produced for the movie?

We wanted to make two distinctly different songs to represent each part of the film. Since the movie was split in two, we wanted to follow suit and keep the songs separate, you know, like asymmetrical. After having a conversation we decided to make two songs; black and white.
One song represents white, like what we would want to listen to in heaven. The other song represents black, stemming from the idea of sacrifice. Doing whatever it takes to save something important to you. Letting nothing stand in your way. Having a cold, dark heart like the devil. Evil. We visualized our themes in those two [opposing] colors.
Some of your music videos are seemingly comical while also incorporating a dark fairy tale look. How do you create the videos and incorporate your ideas?
Fukase: "I dream quite often. A lot of my inspirations come from my dreams. We try and recreate exactly what I see in my dreams – the sceneries and the stories."
What is one struggle the band had to face and how did everyone overcome it?
We went through a lot to come together as a group, and as a result, we don't have a drummer or bassist. We believe the only reason we've made it this far is because we always talk out what's important to us instead of being bound by common sense.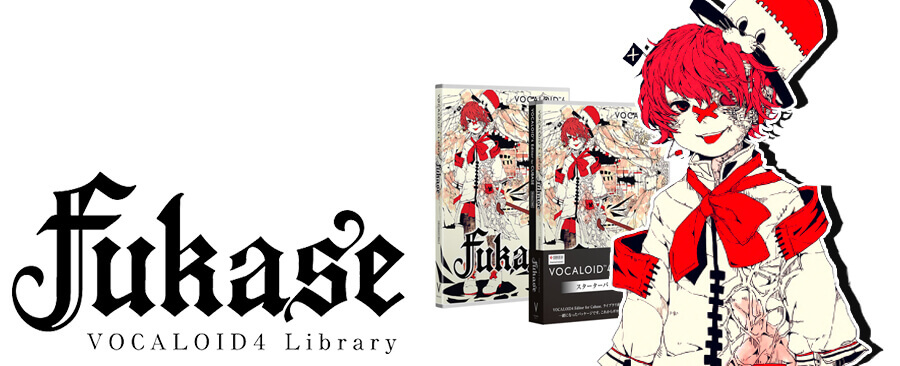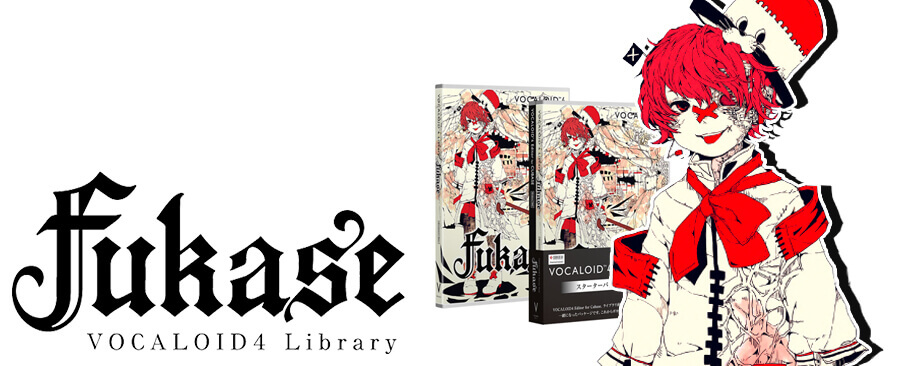 For Fukase: How does it feel knowing you're now a Vocaloid? Do you plan on using him as backup vocals in your music?
Fukase: "I think we executed the Vocaloid perfectly and would love to do a duet with him!"
Are there any US acts that have had an impact on you?
DJ LOVE: "Red Hot Chili Peppers, Rage Against The Machine, NOFX, and Rancid."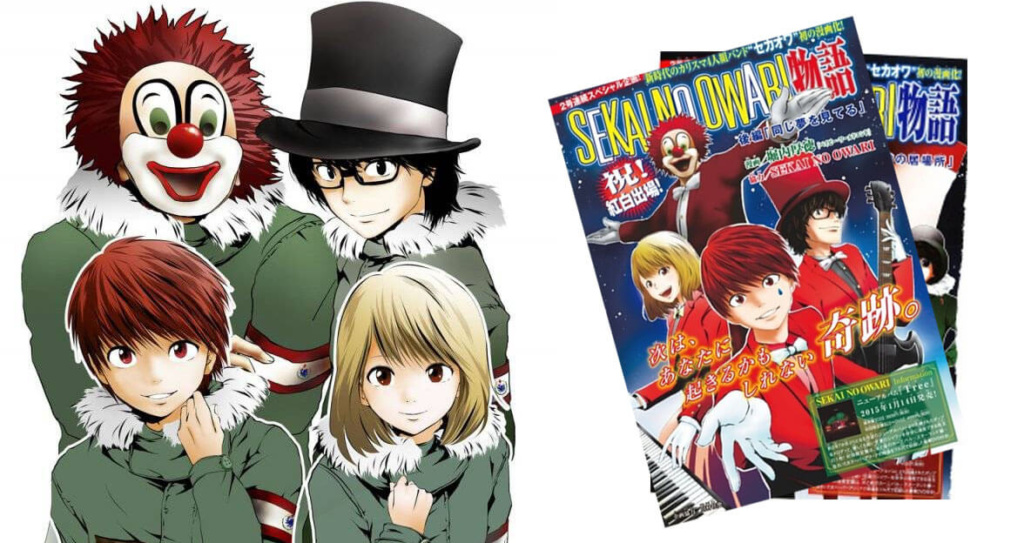 There was a manga written about your band called Sekai no Owari Monogatari by Atsunori Horiuchi. Can you tell us a bit about that project?
DJ LOVE: "I never imagined we'd be featured and have our photo in [the manga comic book] Weekly Shonen Magazine that I always used to read as a kid. Although, I didn't have a large part in the story but it was still great! Haha!!"
How different do you craft your music when you are thinking of debuting in the US? Is this something you keep in mind as you work or is there no difference at all?
Fukase: "For Japanese audiences I focus on making songs for singing because Karaoke is huge over here. For the international audiences, it's not the same. Karaoke isn't as popular so the emphasis is on making songs that are easy to get into."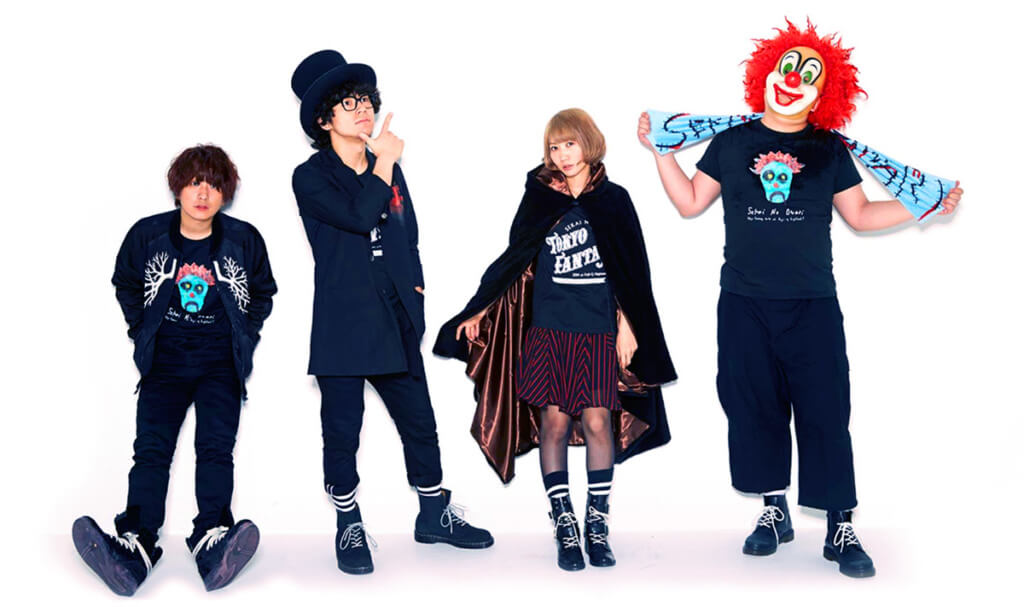 Is there anything you are looking forward to when you visit the US? Food, people, places?
Saori: "I've recently started to feel more comfortable speaking in English. So I'm looking forward to talking to people about many different things. I want to talk about beautiful places and good food. Just thinking about it makes me so excited!"
It was announced that you would be performing the United States this year, along with working on an English album. Many of your fans from the US found out and are very excited to know the band will be doing live performances here. Do you have a message you would like to say to your fans?

America is such an exciting country, and [we] love it there so it'll be amazing to perform for our fans there. We will work on more songs that you will enjoy, and go do some shows!
We have put so much time and effort into preparing to release in the US. We are really looking forward to delivering our music to all of America to see how people respond to our music.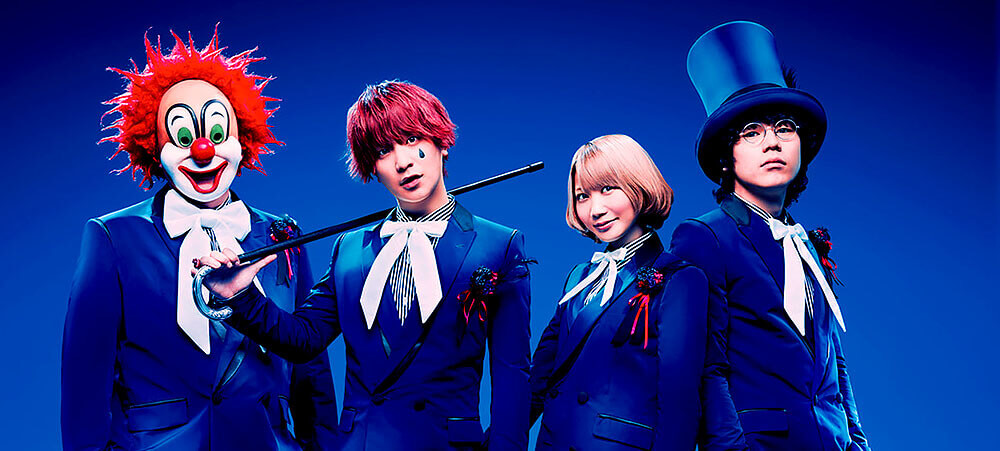 We put everything we have into our music. Up until now, we've only been able to share it with the people of Japan, but we ultimately want to share it with the world. We express our original[ity] not only through our music, but also our live show, as it's an important counterpart. We will continue to create an unparalleled live experience, and we hope that by performing internationally, people from across the globe will be welcomed into our world.

– SEKAI NO OWARI
For more information about SEKAI NO OWARI, please visit their official website or YouTube channel. You can find their albums on CDJapan.
Big thank you to our supporters
From their continous support, we are able to pay our team for their time and hard work on the site.
We have a Thank-You page dedicated to those who help us continue the work that we've been doing.
See our thank you page