Yosuga Route's Content Warning: violence, murder, rape.
General Game Content Warning: Olympia Soirée is rated M for blood, language, sexual themes, and violence.
Yosuga Route Guide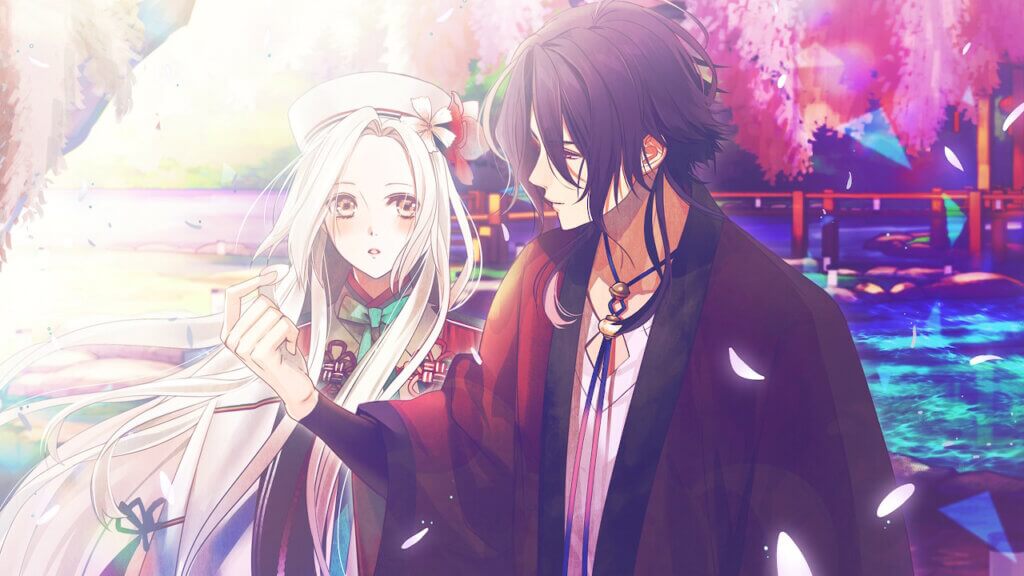 Things to keep in mind: This Olympia Soirée guide is as spoiler-free as possible, and following it will lead to 100% completion of the route.
Yosuga's story is available from the beginning and has three endings, which will be referred to as Good, Bad 1, and Bad 2. It is recommended that this route be played after Kuroba's. If you finish the route and are missing a CG, you can find it inside the Short Story that unlocks after completion.
Yosuga's Good End
If only they could have lived.
I won't get in your way.
I need some time to think.
I understand how he feels.
Nothing really important.
Please don't say that.
Let's pray nothing happens.
He didn't do anything wrong.
(Save 1)
Yes, I've found someone.
Your room.
Yes, I would like some.
I want to learn more.
I don't agree with you.
I want to deepen our love.
That sounds fun!
I'll be sure to tell Yosuga.
You don't like those in Yomi?
What happened just now?
(Save 2)
I don't think she is.
(Good End)
---
Yosuga's Bad End 1
Load Save 1
Not yet.
The main hall is fine.
I should watch my weight.
That's so horrible.
Stop and think for a moment.
I'm just gathering information.
I like reading books, too.
I plan on doing just that.
It's none of your business.
I'm glad we're in agreement.
(Bad End)
---
Yoguga's Bad End 2
Load Save 2
Don't misunderstand me.
(Bad End)
---
Olympia Soirée Walkthroughs
These Olympia Soirée guides are as spoiler-free as possible, and following them will lead to 100% completion of the route. While four of the six characters are available from the beginning and can be played in any order, my recommendation based on story progression is:
Yosuga (You are here!)