Game Content Warnings: Not It: Spookiest Edition contains some language, violence, murder, and blood.
---
Easthollow, a quiet town tucked into New England, seems like the perfect place for Katie to move to. But before she can even open the door to her new home, the town reveals a secret: every year on Halloween, gruesome events take place, and at least one person will lose their life. As it happens, tonight is Halloween.
Too bad no one told her before she moved in.
Not It: Spookiest Edition is the fourth game of the indie game company, Snowhaven Studios, and their first crack at a horror title. The game is fully voiced, including the main character, and features multiple endings, over 20 CGs, and dozens of choices. Though the game is similar to slasher titles, there is an option to tone down the blood and gore for those sensitive to graphic images.
The Good
The first thing that anyone notices about a visual novel is the artwork, and Not It's is amazing. The stylized characters reminded me of Invader Zim and other similar titles, immediately putting me into that creepy mindset. The voice acting and music were also well done, each fitting the character very well and really bringing them and the town to life. Though I have to admit, it was funny hearing a native New Englander speak like a Southern belle. Hannah Hellwig pulled it off, though.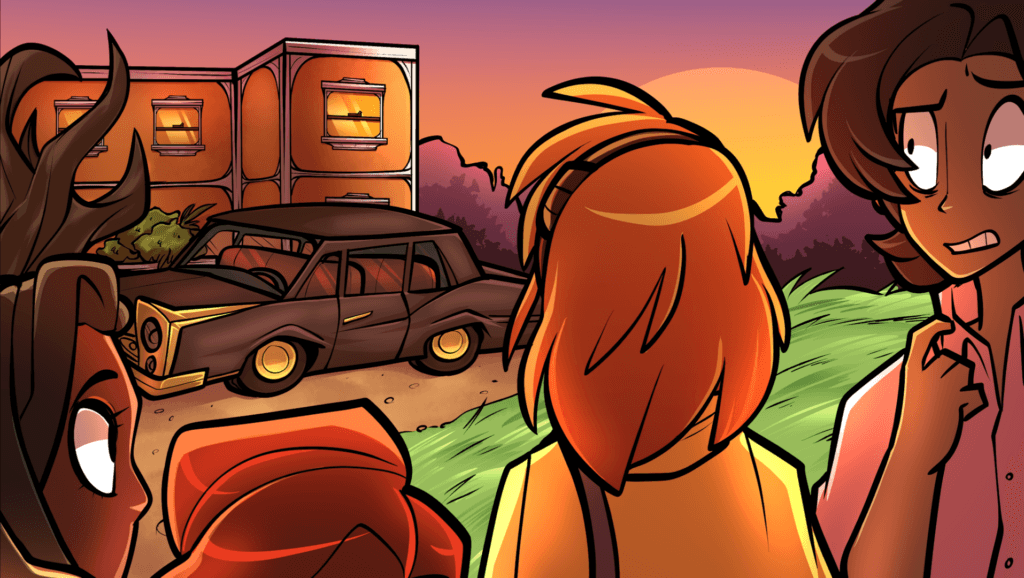 The game is incredibly short, which could constitute a good or bad thing depending on what you're looking for. I clocked in at 30 minutes for my first ending, and it took around an extra three hours trying to hunt down all the other endings and CGs. My guess is that if you follow a guide it would only take an extra hour to 100% complete the game. This would be a perfect title to curl up one night with a cup of something warm and complete it. Or do what me and my friends do: get drunk and give everyone a turn to see who can get the best ending. (Best is subjective, of course. Some of my friends just want to watch the world burn, and this game gives you that option.)
Not It is very polished, which was great to see. I only noticed two typos/errors in the text; the quick save, quick load, and skip functions didn't glitch on me; the scene transitions and character movements were very smooth; and the controls were intuitive and nice. I loved being able to use my scroll wheel to flip back through text or change a choice. It's little quality of life bits like this that can really up a game for me, and Not It had all the ones I wanted to see.
The Bad
Like I said before, the game is very short. 30 minutes for an initial playthrough is the fastest I've seen, and that included me listening to each voiced line all the way through. But if the game is priced around $5 like Snowhaven Studios' other titles, I'm not really going to complain. Just be aware this title is good for a single night's worth of play and not a week-long binge.
There were a few other issues such as some of the characters' voices being significantly quieter than others in some scenes and fluctuating throughout the game, reactions from characters being muted and a little unbelievable at times (in many scenes, the characters didn't seem to care about the murders and basically shrugged the deaths off, even when they happened right before their eyes), and I had a little trouble keeping my suspension of disbelief up. Most of these are personal complaints and pet peeves, and none of them were bad enough to make me want to stop playing.
The Verdict
Not It: Spookiest Edition is a fun survival-esque title where your choices dictate who will live through the night and who will fall victim to the town's ancient curse. I enjoyed a quiet night playing this title in the dark, and it's one I'll be sharing with friends. For gamers looking for a well-polished VN to play to get into the Halloween spirit, look no further.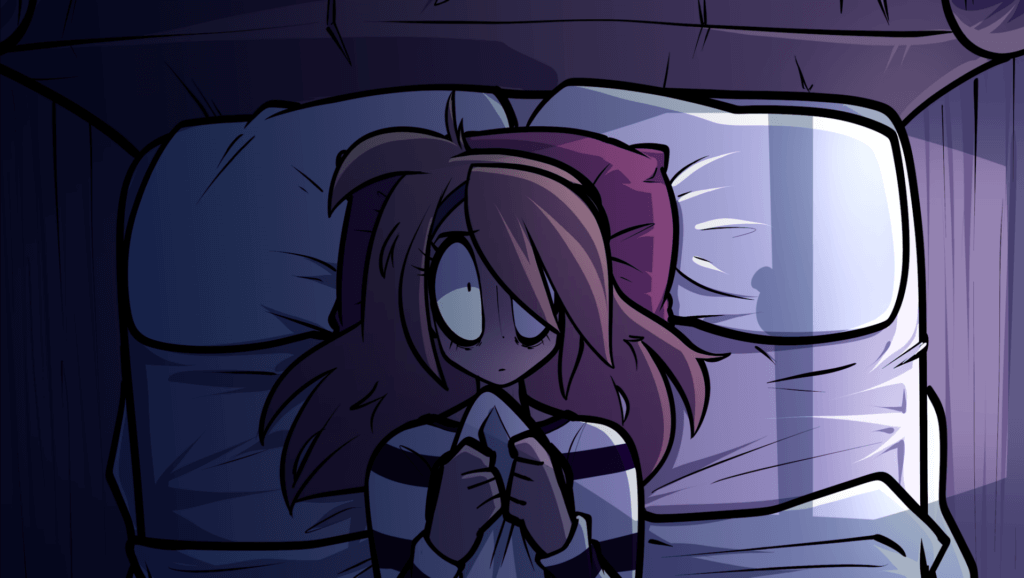 Credits
Director: John Madrak
Writer: Samantha Liehard
Editor: Ashe Thurman
Character and CG artist: L. A. Harris
Background Artists: Allison Eddy and Hadara Madrak
UI Artist: Hadara Madrak
Composer: Dmitry Velichko
---
Disclaimer: Yatta-Tachi received a copy of Not It: Spookiest Edition in exchange for a review. Receiving a free copy has not altered the opinions reflected in this article.
The Good
Well polished with no glitches and few text errors
Great artwork
Fully voiced including the MC
Very short
The Bad
Suspension of disbelief hard to keep up at times
Events need a little more fleshing out
Very short
Big thank you to our supporters
From their continous support, we are able to pay our team for their time and hard work on the site.
We have a Thank-You page dedicated to those who help us continue the work that we've been doing.
See our thank you page