While Love Spell: Written in the Stars has not been rated by the ESRB, it has been noted to contain strong language, violence, partial nudity, and suggestive themes.
Love Spell's Story
In Love Spell: Written in the Stars, Luna isn't the luckiest girl in the world, and it doesn't help that all the choices she makes are bad ones. When she saves an old lady while crossing the street, though, her luck starts looking up. The woman is actually a witch, and as a reward for her kindness, Luna receives a magic book that can make anyone fall in love with her for a period of time just by writing their name inside. With so many possibilities, the world could have been Luna's oyster… Too bad she used it when she was drunk.
---
Quick Jump To Links:
---
Love Interests
Enix Gray — The Childhood Friend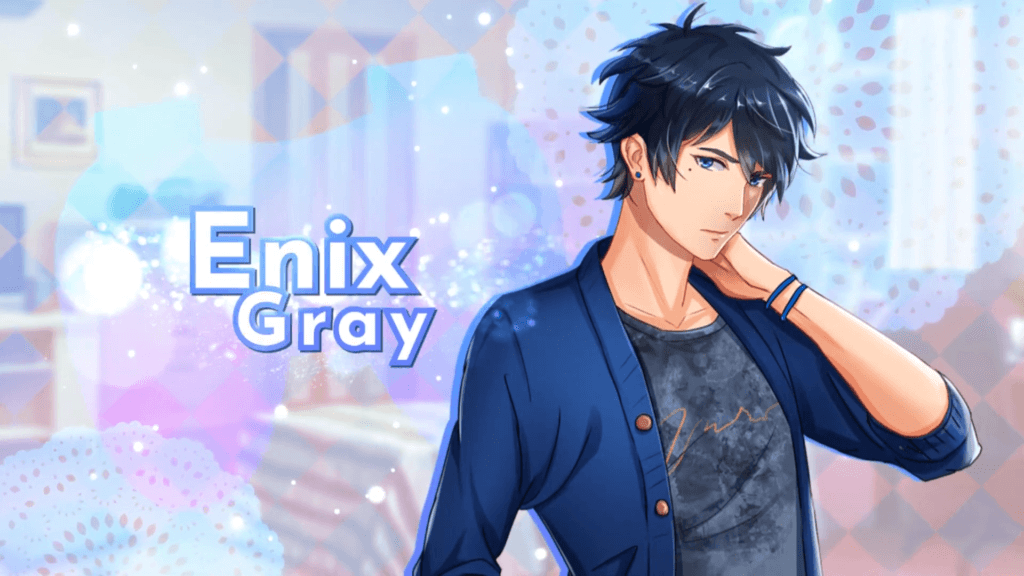 Enix was one of Luna's childhood friends, and she's had a crush on him for a while. Not that she's ever told him, of course. He's on break from his studies abroad, and Luna happens to run into him on her way to drowning her sorrows in a couple of drinks. Maybe this is her chance to reconnect?
Florian Atlas — The Demon Professor
Even though he's surrounded by groupies, Luna's professor always seems to be calling her out. I mean, sure, she typically forgets to do his assignments and mess up, but so what? It doesn't give him the right to put her on blast in front of the whole class! Someone needs to set him straight, and Luna might just have the means to do it.
Jamie Niro — The Familiar Barista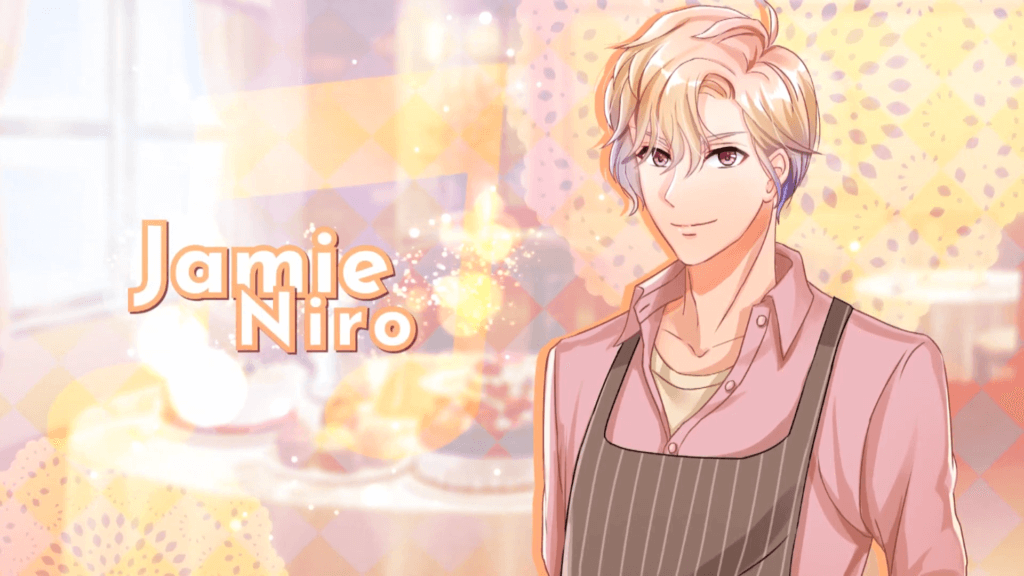 The hot new barista might be doing wonders for Luna's favorite little cafe's business, but her enjoyment of the place is getting tanked thanks to all the screaming fangirls obsessing over him. I mean yeah, he's kinda cute–and oddly familiar–but when all she wants to do is drink coffee and stuff her face with macarons, then what does that matter!?
Marcello Di Nucci — The Jerk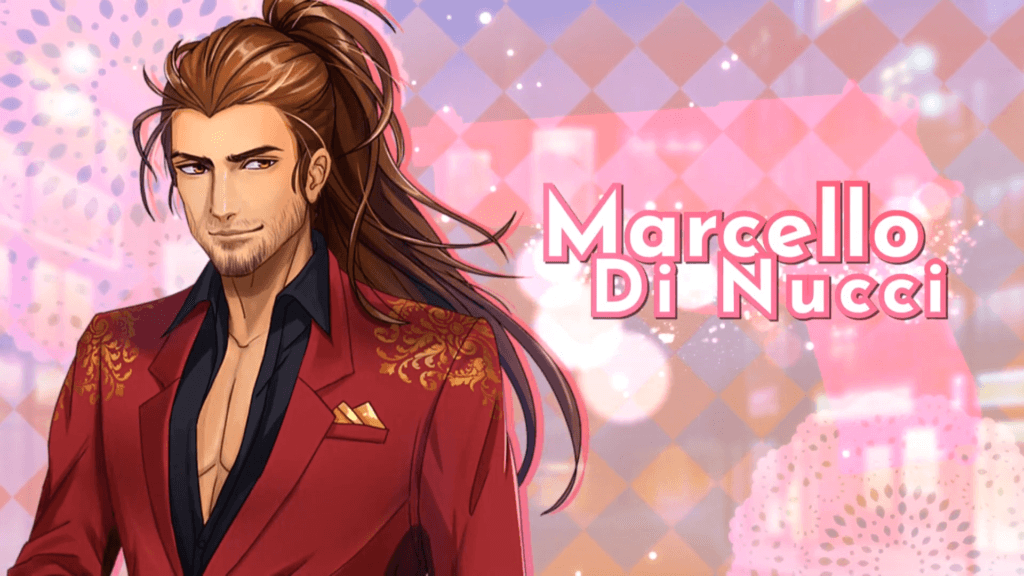 Just when Luna doesn't think her day could get any worse, a guy not only bumps into her and spills her coffee, he then BLAMES Luna and demands payment for his $1,000,000 gaudy suit! Too bad he'll never find Luna in town again to get that payment! At least… that's how it should have been. She needs to find a way out of this, and quick!
---
Gameplay
Love Spell: Written in the Stars has four different Love Interests that players can romance, and each boy's route has a Bad End, Good End, and a secret Epilogue that can be reached by making the correct decisions for each. Instead of utilizing strategic saves like in some games to unlock different endings, Love Spell uses an episode system (very similar to Ephemeral -Fantasy on Dark-'s) that lets players select decisions to return to.
The game introduces a short tutorial at the start that goes over the controls and a few tidbits to know, and it is highly recommended that you spend the couple minutes it takes to complete. (It'll get you a Steam achievement, too.) There are four CGs to collect for each character, and when players have gotten all three endings and all CGs for each character, a secret ending unlocks.
None of the L.I.s are locked behind the completion of another or have special requirements that need to be met. At the end of the Prologue, the game will ask which boy's name to write in the book and it will immediately jump into his route. This leaves zero reasons or needs to go back through the Prologue again. Instead, when you're ready for the next route, go to "Navigate" and select your next boy. When you've completed a route, there will be a 100% symbol above their icon. And while there is no true recommended order to follow, I do recommend doing Enix's route last.
---
Love Spell: Written in the Stars Walkthroughs
---
Curious what I thought? Check out my spoiler-free review for Love Spell: Written in the Stars!
---
Credits
Game Director: Grettel Alvarez
Lead Game Artist: Zexiao Cai
Programmer: Dwayne Ogletree
Publisher: Great Gretuski Studios
---
Big thank you to our supporters
From their continous support, we are able to pay our team for their time and hard work on the site.
We have a Thank-You page dedicated to those who help us continue the work that we've been doing.
See our thank you page