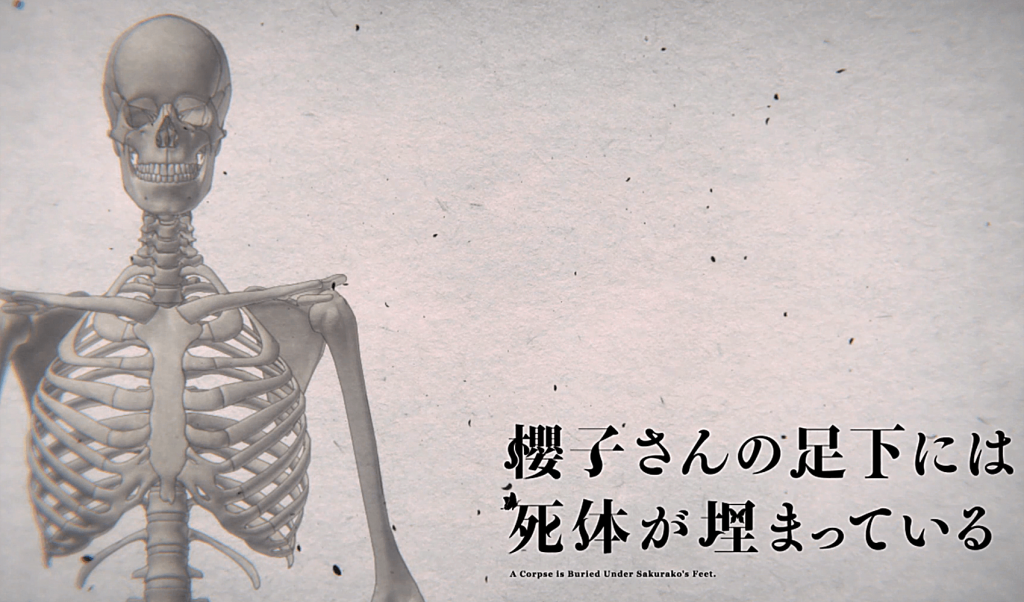 One of the series' alternative titles is "A Corpse is Buried Under Sakurako's Feet". If that is any indication of how the show is going to be, then you're in for a treat.
This impression is based off of watching the first episode of Beautiful Bones. If you haven't watched the first episode, head over to Crunchyroll and watch it with a Premium Account.
*Spoilers Ahoy*
Episode Overview: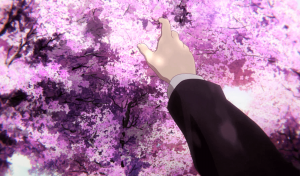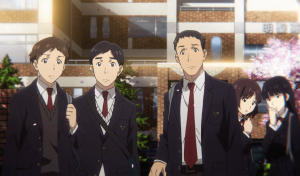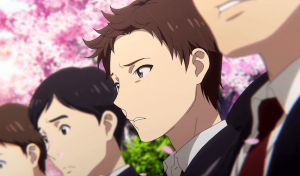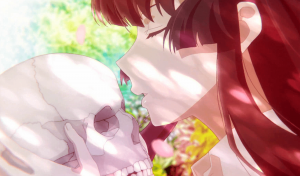 Shoutaru is on his way to school when his classmates discover a dead cat in front of the school's entrance. After burying the cat, he heads to a prestigious house with a breath-takingly beautiful garden, which leads to a giant sakura tree. In awe, he watches Sakurako embrace a skull by pressing her lips to its forehead. (*cough* Sunako from The Wallflower, anyone?)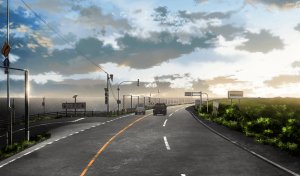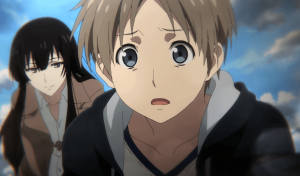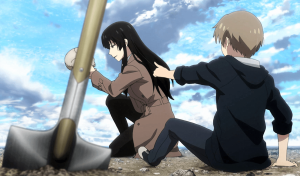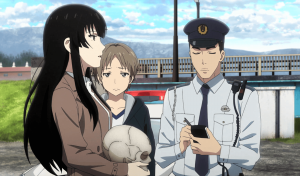 Sakurako and Shoutarou go to the beach to dig up bones, with the promise that she will treat him to Alaskan shrimp if he uncovers a big find. Shoutarou discovers a human skull that Sakurako wants to keep, but Shoutarou calls in the police to investigate the possibility of foul play. On the way to the police station, they pass by another crime scene of a suspected "double suicide" when Sakurako tells the officer to stop.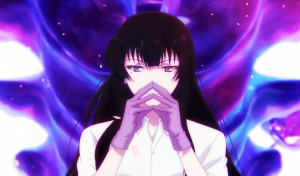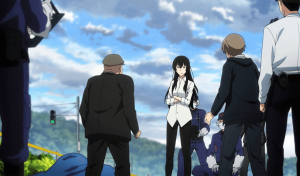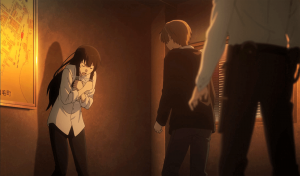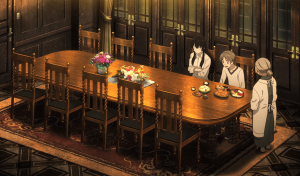 After reviewing the bodies, she concludes that it was likely a double homicide made to look like suicide. She explains her reasoning at the police station and then tries to make off with the human skull they had found earlier. They arrive back at Sakurako's home, where the housekeeper has prepared a big dinner for Shoutarou, since he didn't get his promised Alaskan shrimp.
Characters / Character Development
BBC's Sherlock, with Japanese characters, is the best way to describe this series at first glance. Whew, there, I said it. With that aside, let's dive deeper into the characters that make up the series so far.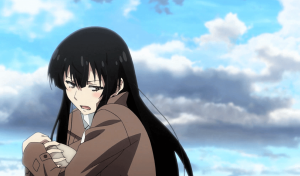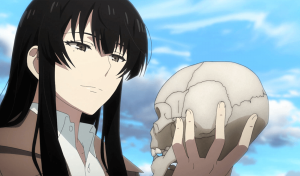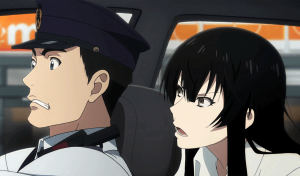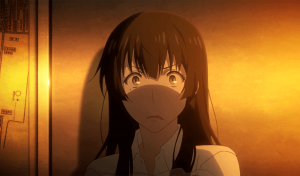 The female lead, Sakurako, is very cool and collected when it comes to interpreting bones and studying death, but also very selfish and childish when she doesn't get her way. While you hear her actions relate to the fact that she is an osteologist who studies and collects bones, you get the feeling that she is more than what she seems. Her obsession with skeletons is something one would interpret as a fetish more than anything else.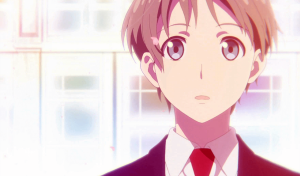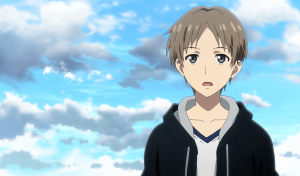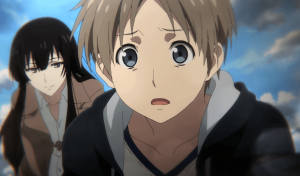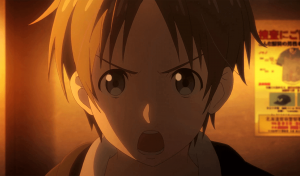 Then there's the male lead Shoutarou, who happens to be a high school student. He is intrigued by Sakurako and allows her to boss him around. To counter her mannerisms, he is someone who abides by the rules and laws and has more common sense than Sakurako.
Art style/ Animation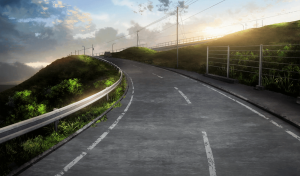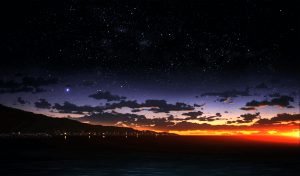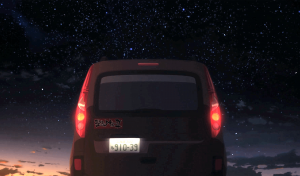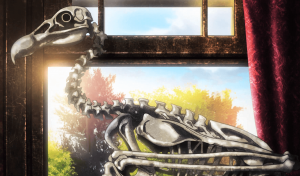 The words "beautiful" and "elegant" keep popping up when it comes to describing the different elements of this show. From the sakura tree at the beginning to the "mind palace" scene, attention to detail and the use of colorful, vibrant palettes are the forefront of the show.
Music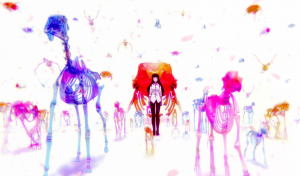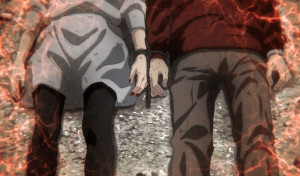 The music is beautifully and dramatically orchestrated with hints of jazz. While at times it overpowers the audio in a spot or two, it still enhances the scenes with a sense of elegance despite what is happening in the scene, like examining two drowned bodies.
Criticisms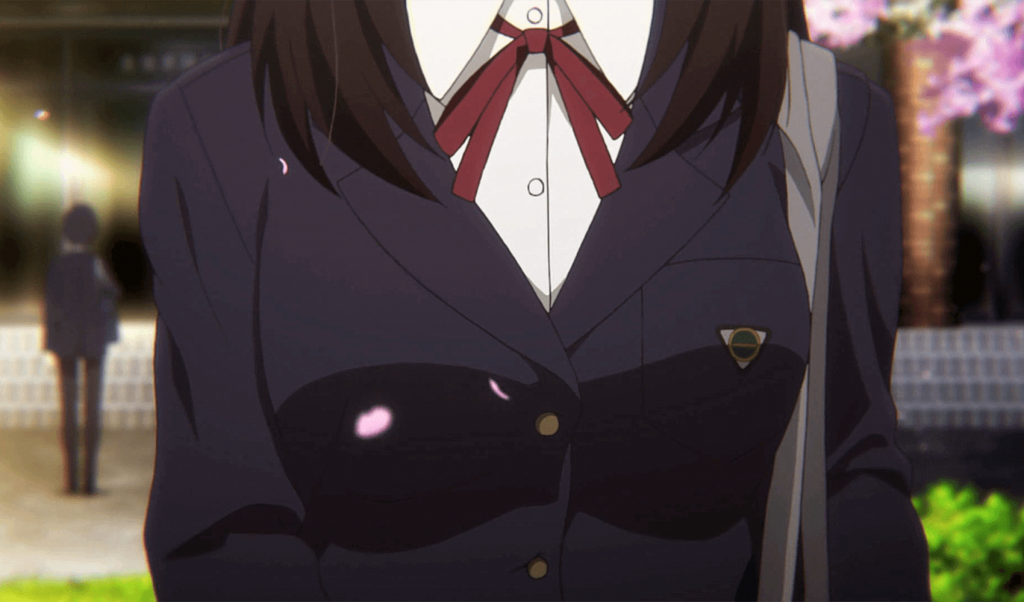 Audio levels don't match up in some places, with the music overpowering audio in a spot or two. Some scenes move really fast and have seemingly unnecessary cuts/shots. Also, the focus on a secondary character's breasts / lingering shot on Sakurako's body are a bit unnecessary.
The More You Know:
This is the first directing position for Makoto Katou, who had his hands in several series previously, such as Attack On Titan, Inari Kon Kon, Servant X Service, and Aldnoah.Zero.
The character designs are done by Michio Satô who has a rather enormous portfolio, including Full Metal Alchemist, Cardcaptor Sakura, Love Hina, Sunday Without God, just to name a few. You can see the rest of her credentials here at ANN.

Usually, Yatta-Tachi gives a rating of the show, but since this a first impression, it doesn't feel right grading the series after the initial episode. What CAN be said is that the chances of me continuing to watch this series are exceptionally high. Will it be the Anime Series of the Season? It's too early to tell, but it's a great contender. Be sure to catch the next episode!
Big thank you to our supporters
From their continous support, we are able to pay our team for their time and hard work on the site.
We have a Thank-You page dedicated to those who help us continue the work that we've been doing.
See our thank you page