For many anime and manga fans living overseas who want to go to Japan, it can be hard to visit the country for various reasons. There's the matter of costs, the language barrier, and overall timing in general. However, there are certain large cities that provide enough exposure to Japanese culture to satisfy even the most hardcore of fans. New York City in the United States is one of them.
As someone who discovered anime in New York's Chinatown back in the early 1990s', I started to embrace the joys of Japanese culture and explored various hotspots around my area that bring out the spirit of Japan in a city known for its wide mix of various cultures blending together.
There's a good amount of places to check out for Japanese culture, but the ones I'm about to list stand out for trying to bring the Japanese community in NYC together.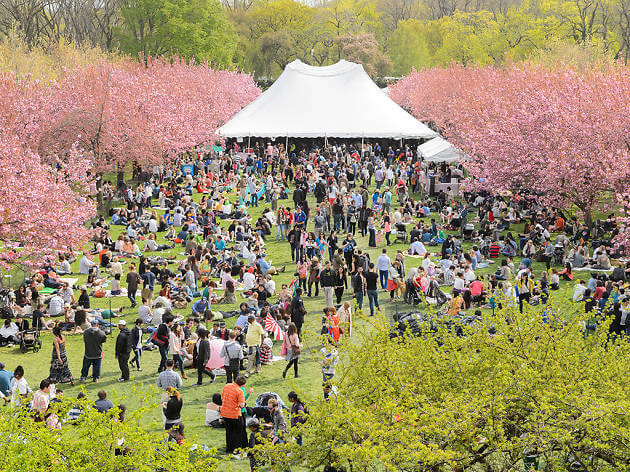 Sakura Matsuri at Brooklyn Botanical Garden
While cherry blossom festivals are held wherever cherry blossom trees grow, the one in Brooklyn is one of the more notable and larger cherry blossom festivals in America. The Sakura Matsuri in Brooklyn has what you would expect from a festival promoting Japanese culture (food, music, traditional ceremonies, etc.), but this one, in particular, has held cosplay fashion shows and swarms of cosplayers have come out in full force every year.
The event is a weekend-long one and is usually held around late April. The view of the cherry blossoms is beautiful. There are also other areas to check out cherry blossoms, such as Roosevelt Island in Manhattan and Flushing Meadows Corona Park in Queens. Both areas have their own Sakura Matsuri events as well.
The thing to watch out for is that the cherry blossoms sometimes bloom a bit too early, since the weather has been unpredictable in New York over the years. Nonetheless, April is often a good month to visit NY in general, and if you want to check out cherry blossoms and fun Japanese events, NYC should be on your radar.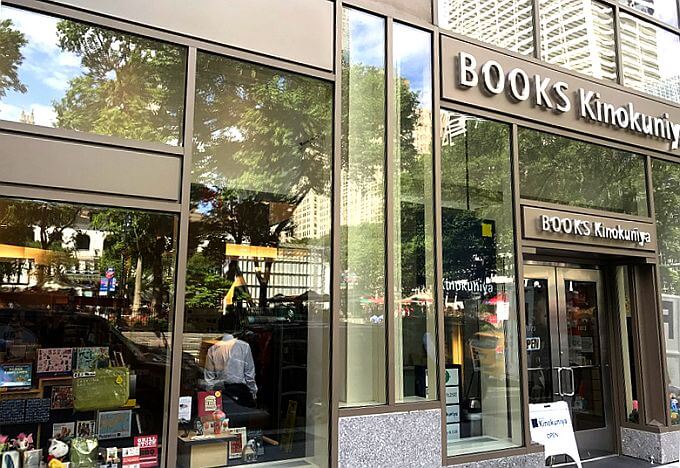 Kinokuniya Bookstore at Bryant Park
Kinokuniya is a well-known bookstore chain from Japan that has multiple locations throughout the United States. The reason why I want to highlight the Kinokuniya in NYC is that it has the distinction of being the largest Japanese bookstore in North America.
There are 3 floors full of literature & other odds and ends. The basement has Japanese magazines, Japanese books, and stationery. The 1st floor has American books. The 2nd floor is where you find manga and anime merchandise, along with Western graphic novels. There's also Cafe Zaiya, a little place for customers to sit and eat on the 2nd floor. Sitting around Cafe Zaiya gives you have an amazing view of one of New York's most well-known parks, Bryant Park, across the street. Unfortunately, as of this writing, Cafe Zaiya is closed for the time being.
Every time I come to Kinokuniya, it's filled with people looking to buy all kinds of books and other goods. You also get to see some of the young store employees wearing aprons decorated with pins of their favorite anime characters. I highly recommend anyone who loves Japanese culture and is visiting NYC to check out the NYC Kinokuniya. It's a haven that will satisfy any Japanese culture lover.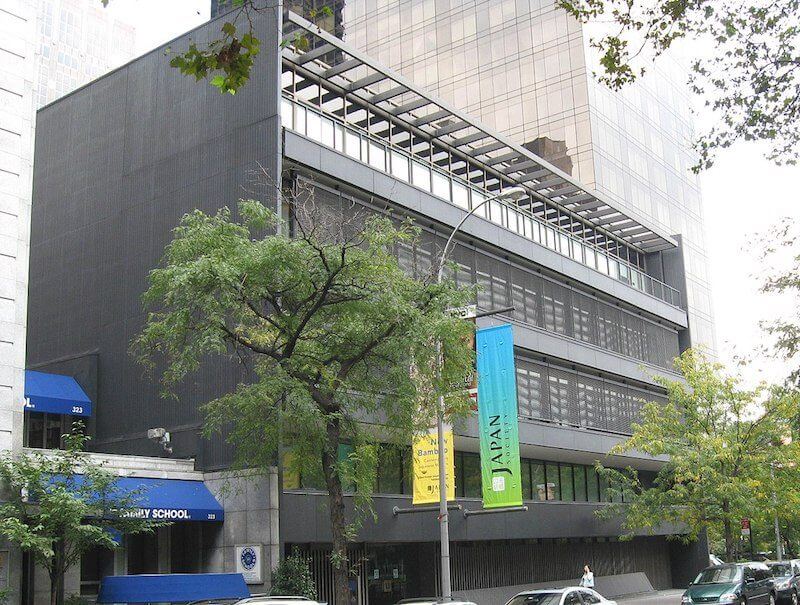 Japan Society and RESOBOX
If there's one thing about New York that makes it one of a kind, it's the art scene. There are a variety of museums, cultural programs, and performing arts venues that bring out the intellectual in everyone. Japan Society is no exception. As one of the oldest non-profit organizations promoting Japanese culture in America, Japan Society provides programming of all kinds to audiences looking to expand their knowledge of all things Japan.
They have gallery exhibitions, film festivals, business conferences, language classes, workshops, and a lot more. I've been to Japan Society several times over the years for its anime-related events and movie screenings (fun fact: it's where I saw the BLEACH live-action movie when director Shinsuke Sato visited). Japan Society hasn't disappointed me with their events and they won't disappoint anyone looking to explore various aspects of Japan that aren't widely known to many.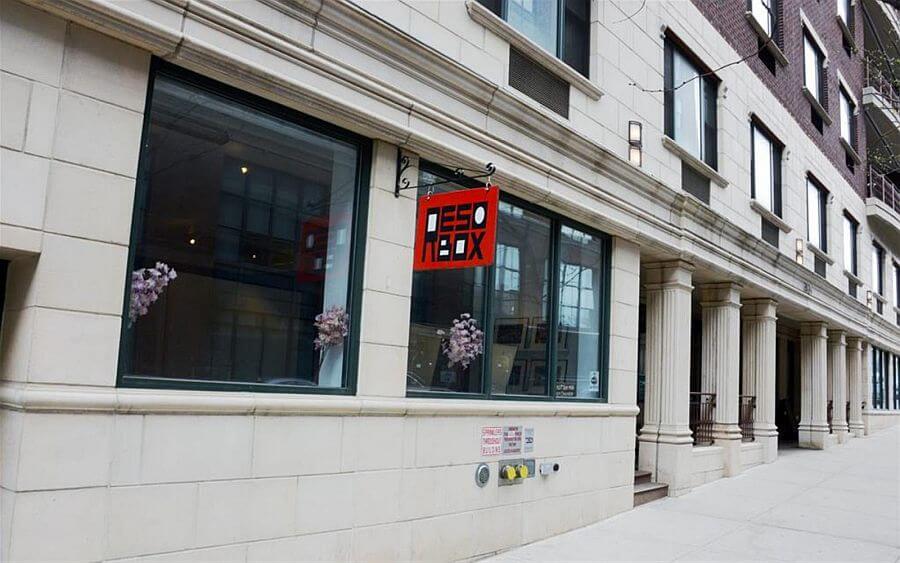 RESOBOX is another Japanese cultural center to check out in NY as well. While similar to Japan Society in some ways, RESOBOX is more focused on the arts. They usually have pop-up events to promote Japanese artists in NYC. I feel that RESOBOX is a more hip version of Japan Society. There's a greater variety of events there that appeal to subcultures, including a popular networking event for women working in comics and several lectures on manga. RESOBOX is primarily based in the Long Island City area of Queens, but it has other locations in the East Village and Chelsea sections of Manhattan.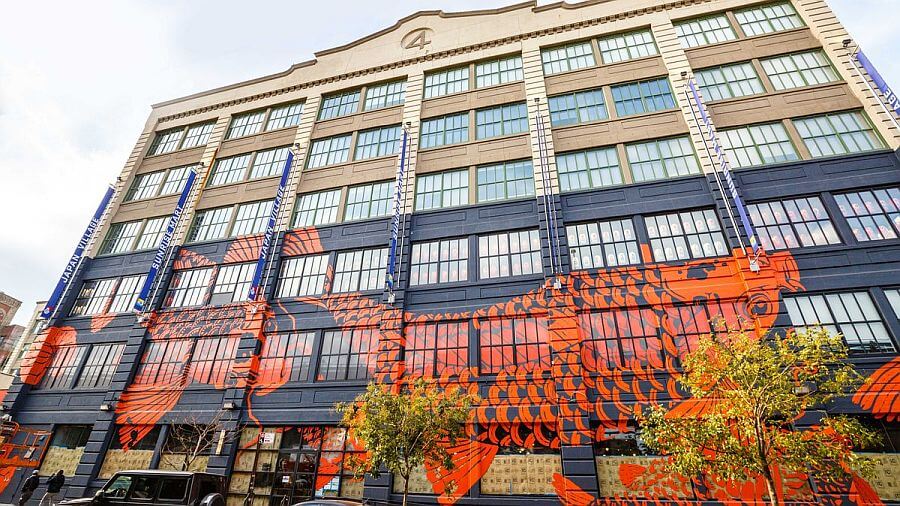 Japan Village
Located in Sunset Park in Brooklyn, Japan Village opened in November 2018. Despite the fact that there are a good number of Japanese establishments in the city, there was never a centralized location with many Japanese restaurants and stores in one place. There is a close substitute in Mitsuwa Marketplace located in Edgewater, New Jersey, but getting there can be inconvenient for anyone who doesn't drive and/or doesn't want to go across to another state for their Japanese fix.
The people behind Japan Village hope to build a close-enough substitute to Mitsuwa. There's Sunrise Mart, a well-known Japanese grocery store chain in NYC that's full of various items you might not find in any other supermarket. Japan Village also has a food hall filled with various vendors and restaurants selling ramen, sushi, pastries, curry, and more. It's also a part of Sunset Park's Industry City, an ever-growing boutique mall filled with restaurants and stores. Although the area is still expanding for the time being, a lot of visitors have enjoyed Japan Village, and lines are sometimes long for Sunrise Mart and the food.
I still recommend Japan Village as a place to go to, as it's rare to find a food court/mall filled with Japanese food vendors and restaurants in NY. Japan Village is also easily accessible via public transportation, and Industry City is nice to walk around as it's near the Hudson River overlooking Manhattan.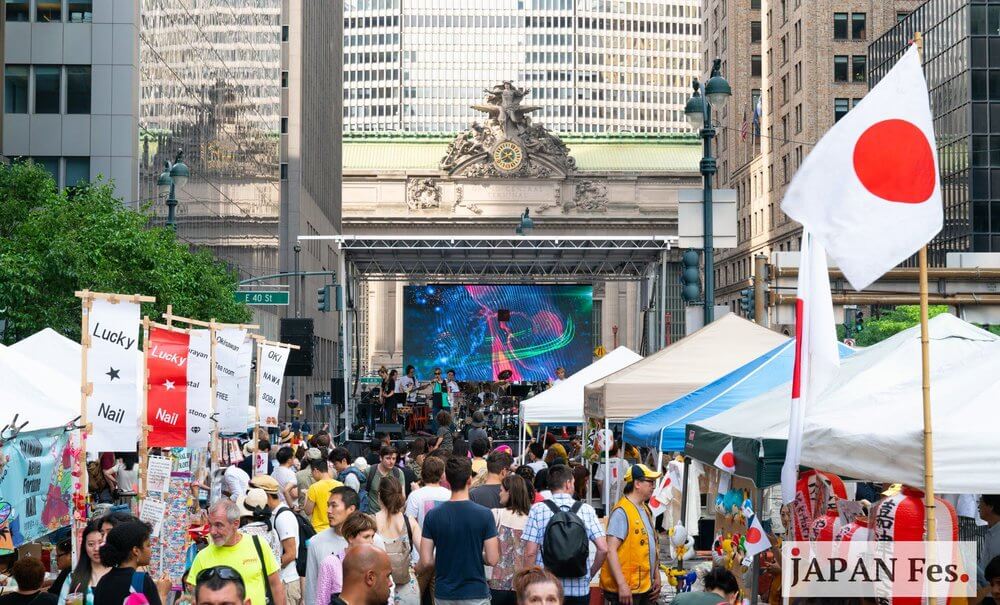 Japan FES
An emerging player in promoting Japanese food to NYC residents, Japan FES is an organization that works tirelessly to promote Japanese culture several times a year via street festivals in the NYC area. They started to have a presence around 2016 and have grown ever since. A large number of local Asian food vendors have worked with Japan FES and their festivals to much success. There are always things to do and see, from taiko drumming, to music, to games at these festivals.
I can tell you that they have a presence at some food festival almost every month during the Spring-Fall seasons in certain parts of NYC. For fans of Japanese street food and food festivals in general, Japan FES has got you covered.
New York may not be like other parts of the U.S. that arguably have a greater Japanese presence (e.g. California, Hawaii, etc.), but it still has the largest Japanese community in the East Coast. NY Japanese residents that promote their culture in my home state love pulling out all the stops to do so. As some NY residents might tell you, there's nothing like New York.
The city often delivers a lot of stress to its residents, but it can provide great rewards for anyone with enough patience to get through it – like providing enough exposure to Japan's vibrant culture in the comfort of your own home and without the hassle of going there.
Big thank you to our supporters
From their continous support, we are able to pay our team for their time and hard work on the site.
We have a Thank-You page dedicated to those who help us continue the work that we've been doing.
See our thank you page