Game Content Warnings: Fantasy violence, language, suggestive themes, use of alcohol.
Akuroou Route Guide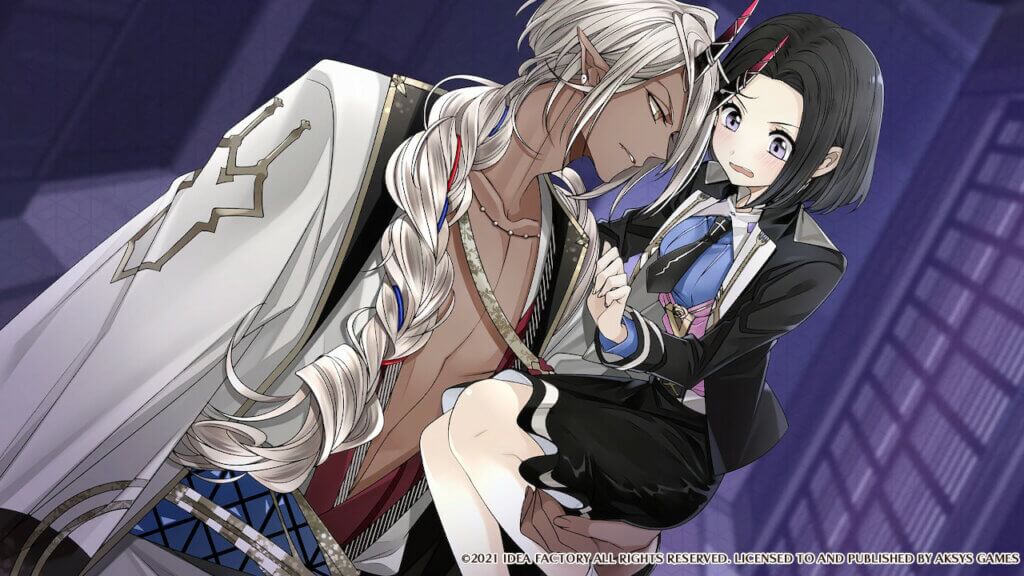 Things to keep in mind: This Dairoku: Agents of Sakuratani guide is as spoiler-free as possible, and following it will lead to 100% completion of the route including all CGs and Dictionary Terms.
Part of 100% completing this game involves seeing every choice. You can either utilize the rewind function as you progress through each route, or replay scenes from the Chapter Select menu: the choice is yours. A scene's block in the Flow Chart will turn purple when every choice has been seen.
Akuro Love End
Makatsuhi (Akuroou)
Do you have a collection, Akuro?
Nakakuni (Tokitsugu Semi)
Observe
Nakakuni (Shu)
Talk to him
Kikutsune (Shiratsuki)
Did I do something wrong?
Amatsuna (Hira)
I want to know more about Hira
Darkness?
Makatsuni (Akuroou)
That's not true
Makatsuhi (Akuroou)
Maybe another time
Nakakuni (Akuroou)
These parts are necessary
Ask Chief Tokiwa a question
Akuro
Think about it and decide later
Makatsuhi (Akuroou)
I like it when you smile
Kikutsune (Akuroou)
You shouldn't bet on things like this
Check with Akuro
Stop him
Makatsuhi (Akuroou)
I'm really happy
Makatsuhi (Akuroou)
A cat…?
I have to go
Firefly Garden (Akuroou)
Ask him what happened
Go with Akuro
(Save 1)
Address the teacup
May I walk with you?
Don't throw them at him
I'd like to message you, too
(Save 2)
Embrace Akuro
Romance End
---
Akuro Broken Love Ending
Load Save 2
Attack Akuro
Lost Love End
---
Akuro Friends Ending
Load Save 1
Observe the teacup closely
Are you okay?
Throw them at him
Nothing
Friendship End
---
Walkthroughs
Akuroou (You are here!)
---
Don't know anything about Dairoku: Agents of Sakuratani? Check out my Overview and Walkthrough Hub!
---
Curious what I thought? Check out my Dairoku: Agents of Sakuratani Review (Spoiler-Free)!
Big thank you to our supporters
From their continous support, we are able to pay our team for their time and hard work on the site.
We have a Thank-You page dedicated to those who help us continue the work that we've been doing.
See our thank you page