Content Warnings: Aokana is rated M for partial nudity, sexual themes, and strong language on the Switch and Steam. Please check the ESRB website for more information. The MangaGamer version is rated AO for sexual content.
---
---
Quick Jump To Links
---
Aokana Story
Masaya Hinata lives on an island where no matter which direction you look, a beautiful blue color can be seen between the sky and the sea. This sight used to bring him joy, but not any longer.
It's been a few years since he suddenly retired from a sport called Flying Circus—a game where players use special shoes to fly through the air. Since his sudden departure from the popular sport, Masaya has avoided everything to do with the sky, and he planned to keep it that way. But fate has something else in store for the young ex-Skywalker.
When Asuka Kurashina transfers to his school and experiences her first flight with him, she quickly becomes addicted to the feeling. After more than a little pushing and prodding from Asuka and other friends, Masaya begrudgingly agrees to help revive their school's FC club and coach the girls who are desperate to fly. As their bonds deepen, Masaya is forced to face his past and the reason he left FC to begin with. Will he find the wings he discarded so long ago, or, like Icarus, will he fall into the ocean once more?
---
Aokana Characters
Masaya Hinata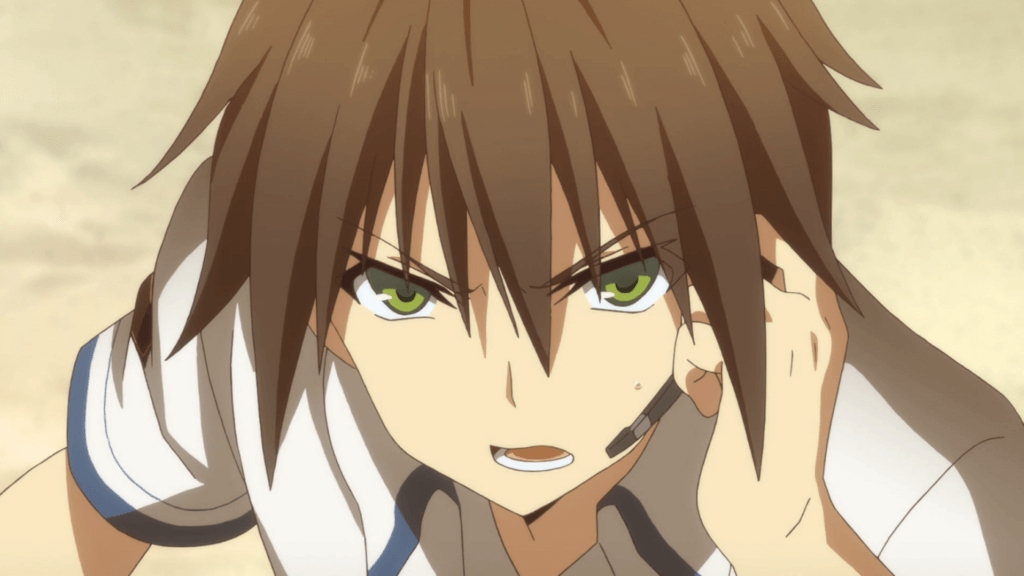 Once known as a child prodigy in the FC world, he suddenly abandoned the sport with no explanation as to why. After meeting Asuka, he agrees to return in the capacity of coach to help revive the Kunahama FC club.
Asuka Kurashina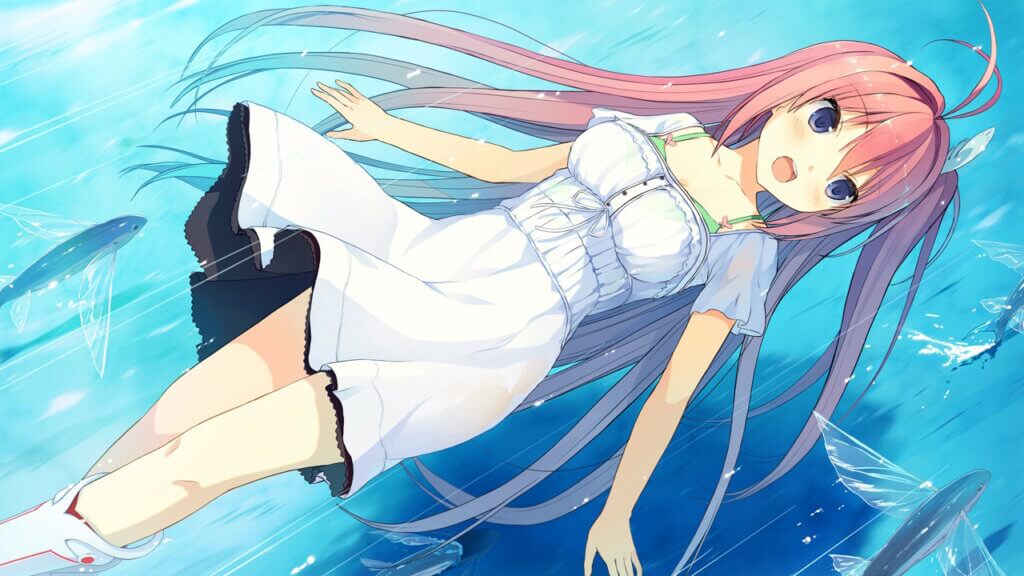 Asuka is a new transfer student to Kunahama, and she's never flown before. After experiencing her first flight and first FC match soon after moving, she's dying to know more. With some help, this happy-go-lucky girl convinces Masaya to teach her the ins and outs of flying and FC. Asuka is voiced by Natsu Sawata.
Misaki Tobisawa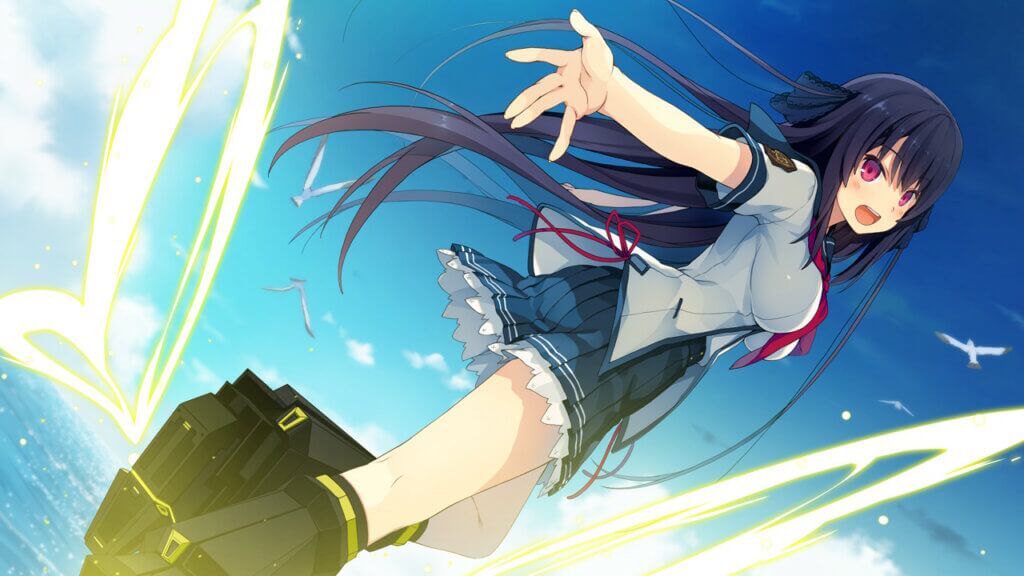 Misaki has been friends with Masaya for years now. Known as a gluttonous, lazy, super intelligent girl, it takes a lot to get her to do something she doesn't want to, and it's even harder to keep her from doing the things she does want to do. After taking an interest in FC, she helps convince Masaya to coach her and the other girls. Misaki is voiced by Yuri Konno.
Mashiro Arisaka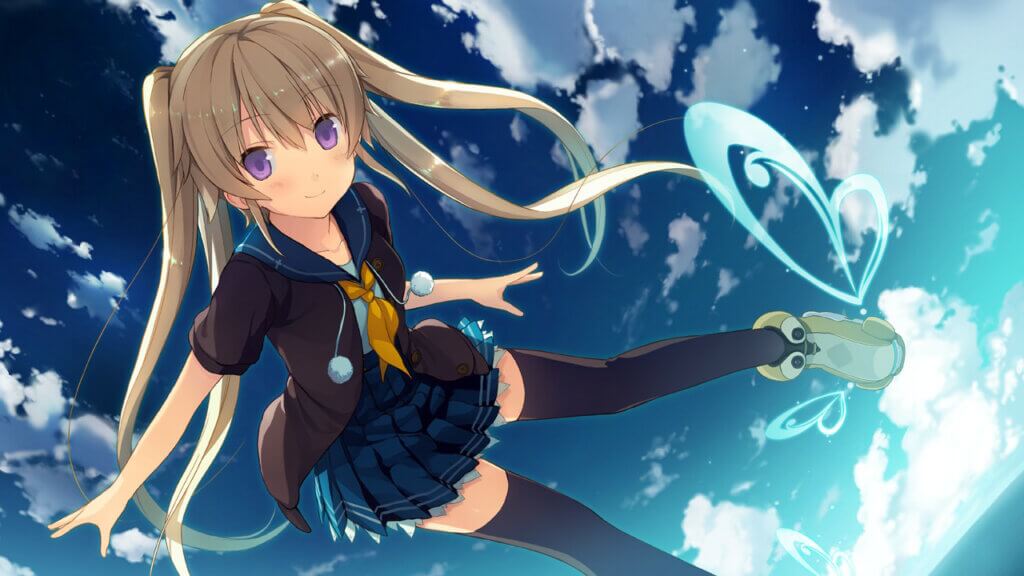 Mashiro is the President, VP, and only member of the Obsessed with Misaki club. A year younger than the others, Mashiro finds every opportunity to spend time with Misaki and ends up joining the FC club to do just that. She's cute and energetic, outspoken, loves video games, and hates anything that feels like work. Mashiro is voiced by Mito Sera.
Rika Ichinose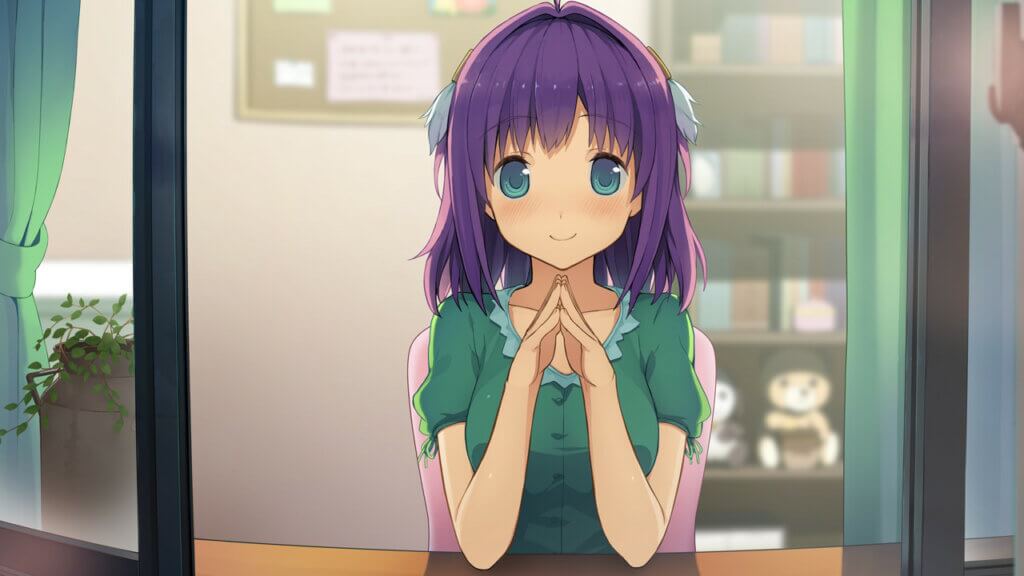 After a recent move ends up making her Masaya's neighbor, and after some slip-ups, the two become unlikely friends. Rika attends Takafuji, though, which is one of the biggest FC schools in the area, so most of their interactions happen through their respective bedroom windows. She's straightforward, hard working, and can be very stubborn at times. Rika is voiced by Mako Mishiro.
---
Aokana Gameplay and Other Info
Aokana is a very basic GalGame VN. There are girls to date, choices to make, and more CGs than almost any other VN I've played. Seriously, there are a ton.
The game is decently long—I spent over 30 hours to complete it, with the common route taking up the bulk of this time. Each love interest only has one ending, and there's a general bad end if none of the girls are locked onto. As far as gameplay goes, that's about it.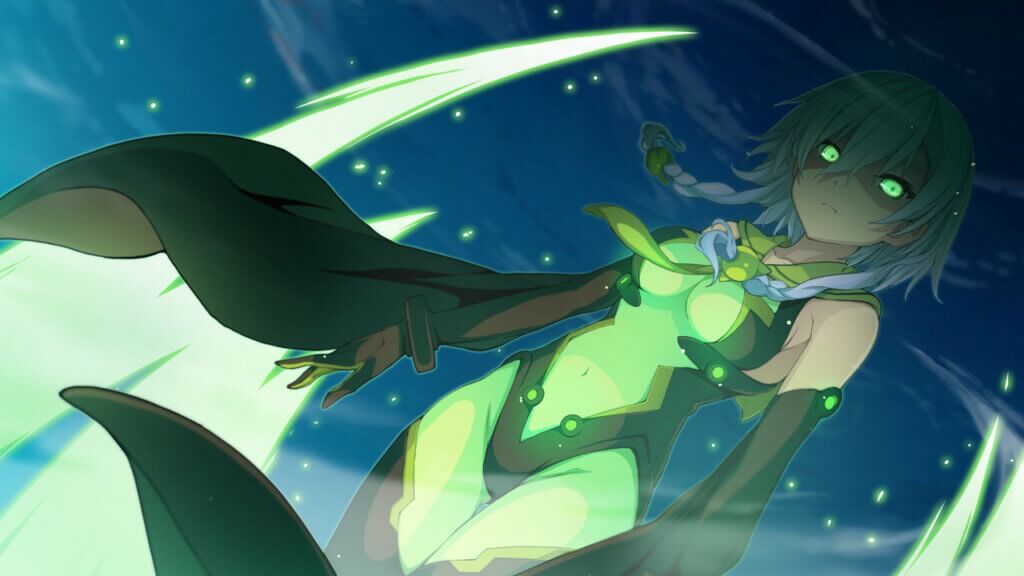 Sprite, the publisher, also released a fandisc called Extra 1 that is available on MangaGamer and Steam, but in 2018, Sprite ceased all operations, causing the second Extra fandisc and the sequel, Ao no Kanata no Four Rhythm: Zwei to be put on hold. However, in November of 2019, Sprite resumed operations, and in June of 2020 officially announced the second Extra. There is no word yet on if they're still planning to make the sequel.
---
Aokana Walkthrough Guides
All four love interests are available at the beginning of the game and can be played in any order. That being said, Asuka is considered the 'True End', and I recommend playing her last. The others do not matter quite as much, but I personally think the best order to play is: Mashiro > Rika > Misaki > Asuka.
---
Game Information: Aokana – Four Rhythms Across the Blue is available on Nintendo Switch, Steam, and Manga Gamer. The review and guides are based on the Nintendo Switch version of the game.
---
Credits
Director/Producer: Akira Sakamoto
Developers: Sprite, NekoNyan, PQube
Lead Writer: Nachi Kio
Artwork and Character Design: Suzumori and Itsuka Yuuki
Music: Elements Garden
English Translator: Christian Ehrmanntraut
Big thank you to our supporters
From their continous support, we are able to pay our team for their time and hard work on the site.
We have a Thank-You page dedicated to those who help us continue the work that we've been doing.
See our thank you page