Remember your first anime? Did it fill you with wonder and excitement? Do you have a little one that you would love to introduce to anime? I asked fans what they thought would be great anime recommendations for children under 10. Here are what they suggested!
Kiki's Delivery Service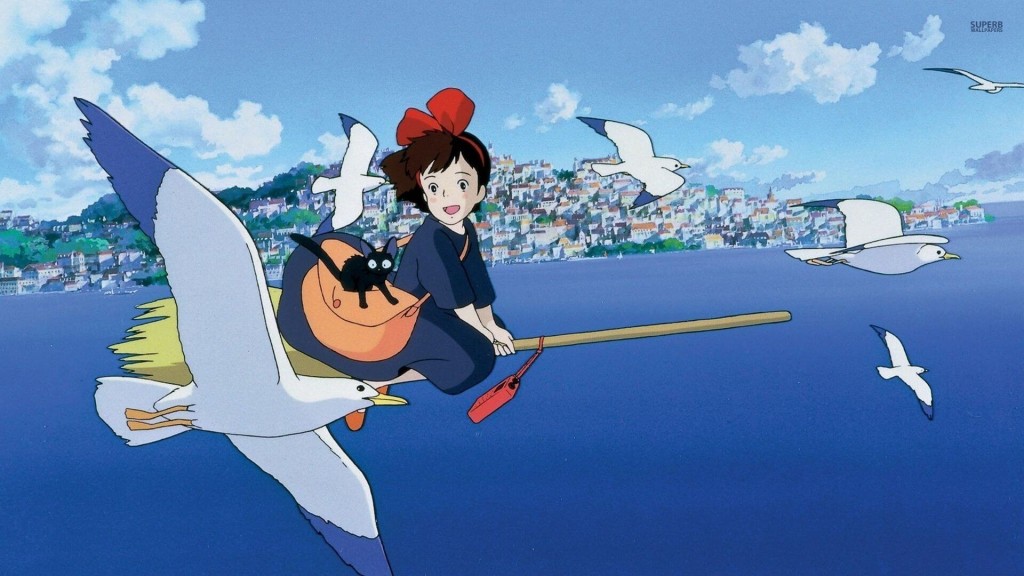 Synopsis (taken from MAL): "Kiki is an enterprising young girl who must follow tradition to become a full-fledged witch. Venturing out with only her chatty black cat, Jiji, Kiki flies off for the adventure of a lifetime. Landing in a far-off city, she sets up a high-flying delivery service and begins a wonderful experience of independence and responsibility as she finds her place in the world."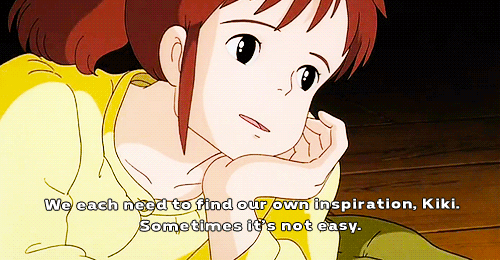 Kiki was the first Studio Ghibli movie that I watched, but at the time, I didn't realize it was an anime. I just knew that Kiki was someone I wanted to be. This light-hearted movie will make children crave adventure and possibly try to convince you to buy them a black cat.
Purchase Kiki's Delivery Service Here
The Secret World of Arrietty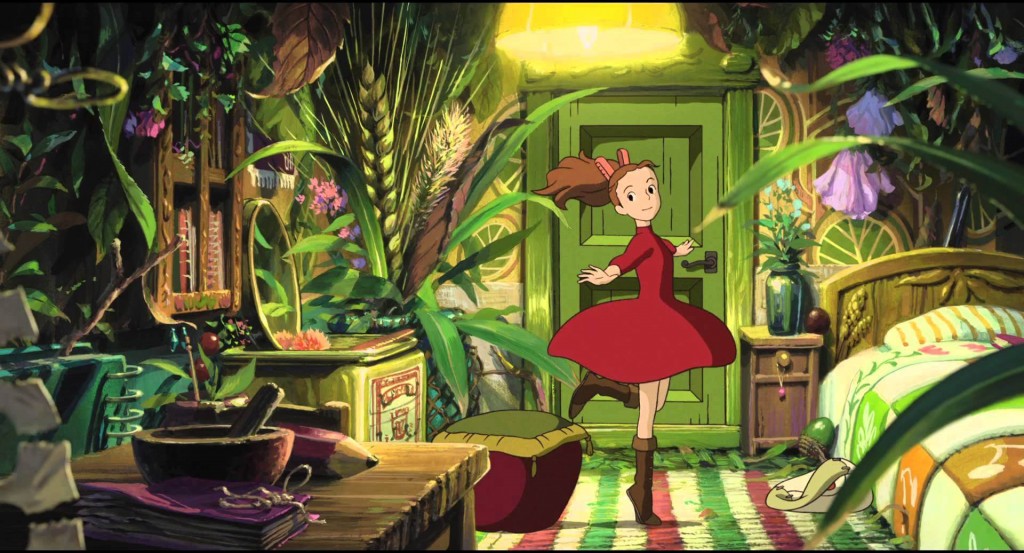 Synopsis (taken from MAL): "Arrietty, a tiny but tenacious 14-year-old, lives with her parents in the recesses of a suburban garden home, unbeknownst to the homeowner and her housekeeper. Like all little people, Arrietty remains hidden from view, except during occasional covert ventures beyond the floorboards to "borrow" scrap supplies like sugar cubes from her human hosts. But when 12-year-old Shou, a human boy who comes to stay in the home, discovers his mysterious housemate one evening, a secret friendship blossoms. If discovered, their relationship could drive Arrietty's family from the home and straight into danger."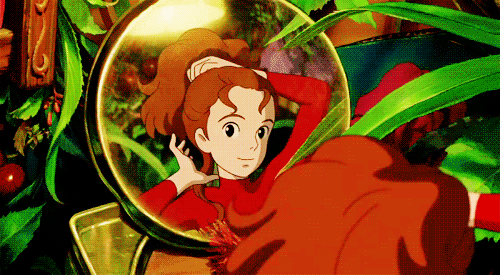 This movie is great for teaching children to respect people that are not the same as them. Similar to Disney's Frozen, it depicts a headstrong, independent young woman, while being a refreshing alternative for parents needing a break from the sing-alongs. Arrietty is a little bit rebellious and naive, but she learns that her parents' rules are there to keep her safe.
Buy The Secret World of Arrietty Here
My Neighbor Totoro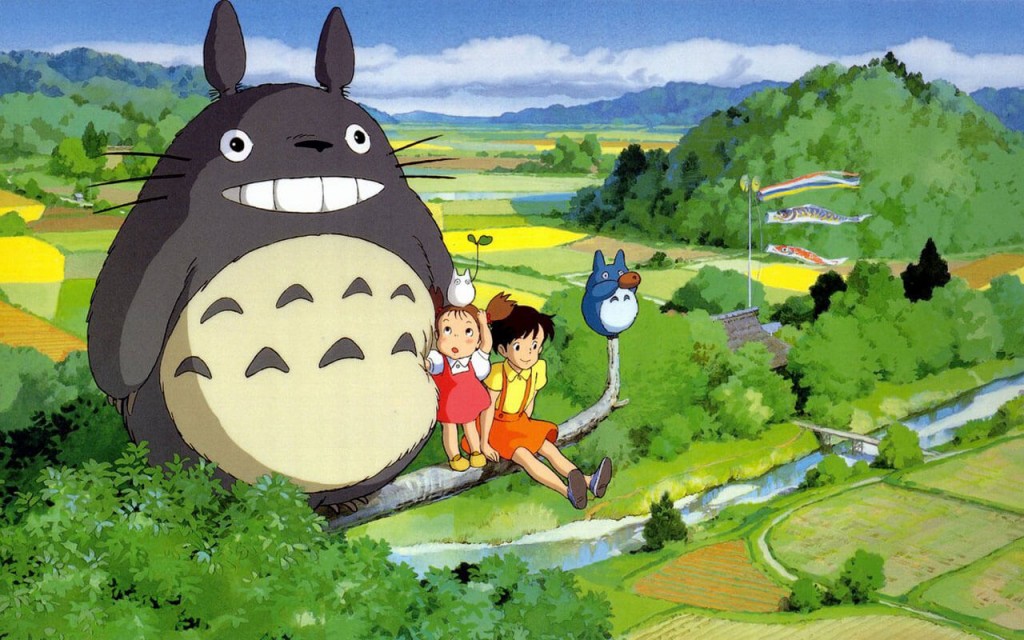 Synopsis (taken from MAL): "Follow the adventures of Satsuki and her four-year-old sister Mei when they move into a new home in the countryside. To their delight they discover that their new neighbor is a mysterious forest spirit called Totoro who can be seen only through the eyes of a child. Totoro introduces them to extraordinary characters, including a cat that doubles as a bus, and takes them on a journey through the wonders of nature."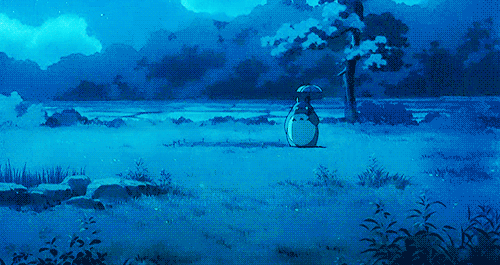 During Christmas, I was somewhat babysitting two children. They had never seen a Studio Ghibli movie before, so I sat them down on the couch and had them watch Totoro. They were transfixed on the movie and before I knew it they were dancing around singing the Totoro theme song. Such a great movie that is short and extremely adorable. Totoro teaches the value of family and learning to support each other during a tough time. The characters, particularly Totoro and Cat Bus, are sure to charm whoever watches this film.
Purchase My Neighbor Totoro Here
Ponyo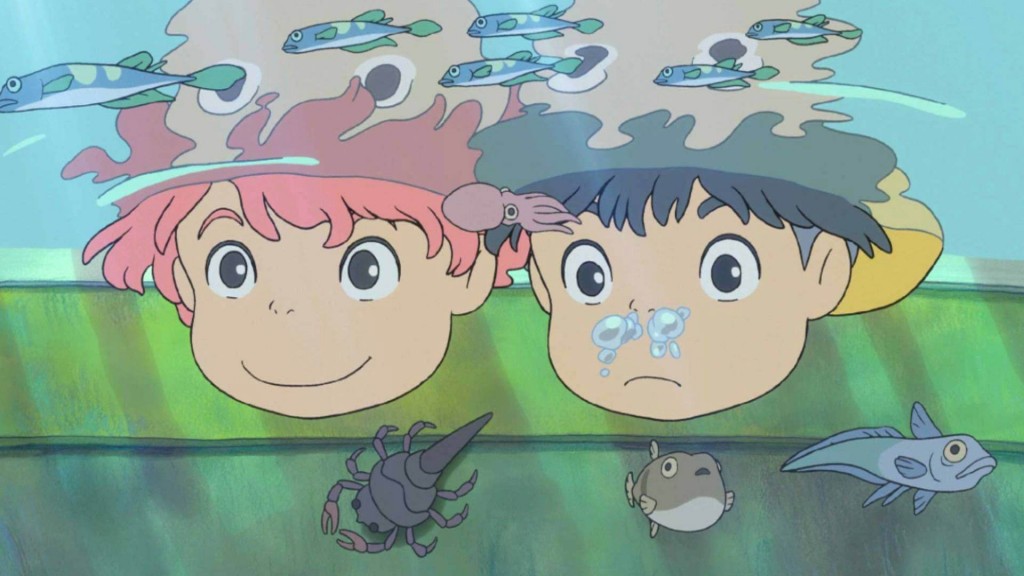 Synopsis (taken from MAL): "A lonely little boy named Sousuke lives with his mother by the sea, flashing messages across the water to his father's boat. One day, amid the detritus brought in with the tide, he stumbles upon a little goldfish. Delighted by this strange new friend, he takes her home and names her Ponyo. Sousuke comes to learn, however, that Ponyo is no ordinary fish. A visit from a strange man brings with it fantastical happenings that lead Sousuke and Ponyo on an enlightening adventure."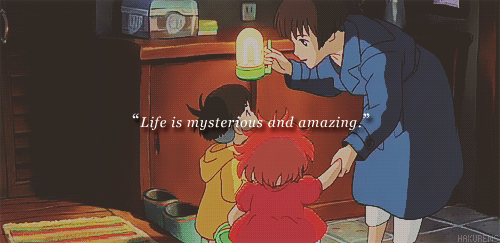 This is the second movie I showed the kiddos during their stay. They seemed to rather enjoy both movies and Ponyo was played on repeat over and over again to the point where I couldn't get the theme song out of my head! Either way, this movie is great for teaching responsibility, and if they like Disney movies like The Little Mermaid, then they would enjoy this great film by Hayao Miyazaki.
You can Purchase Ponyo Here
Whisper of the Heart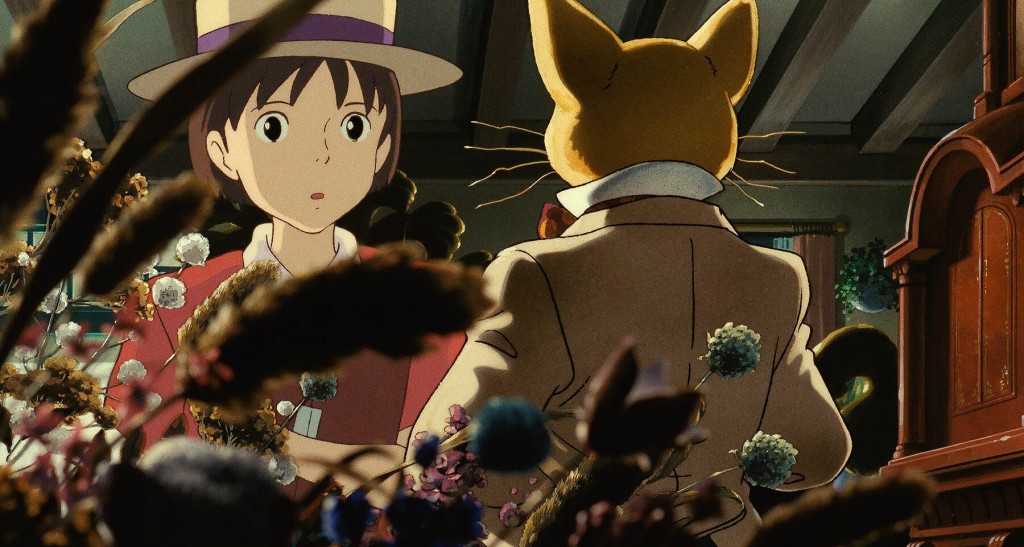 Synopsis (taken from MAL): "During summer vacation, a schoolgirl named Shizuku, who longs to discover her true talents, observes an ordinary-looking cat riding by himself on the train. Intrigued, she decides to follow him. This chance encounter leads her to the mysterious Seiji, a boy who is determined to follow his dreams, and The Baron, a magical cat figurine who helps her listen to the whispers in her heart. Soon, Shizuku's exciting adventures carry her far beyond the boundaries of her imagination."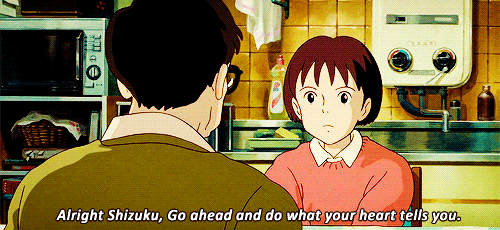 Another Studio Ghibli film, but this one focuses on two children who are helping each other out to achieve their goals in life. It's a great slice of life movie that both children and adults would enjoy! Also if you love John Denver's song 'Country Roads', then you're gonna love this movie.
You Can Find Whisper of the Heart Here
The Cat Returns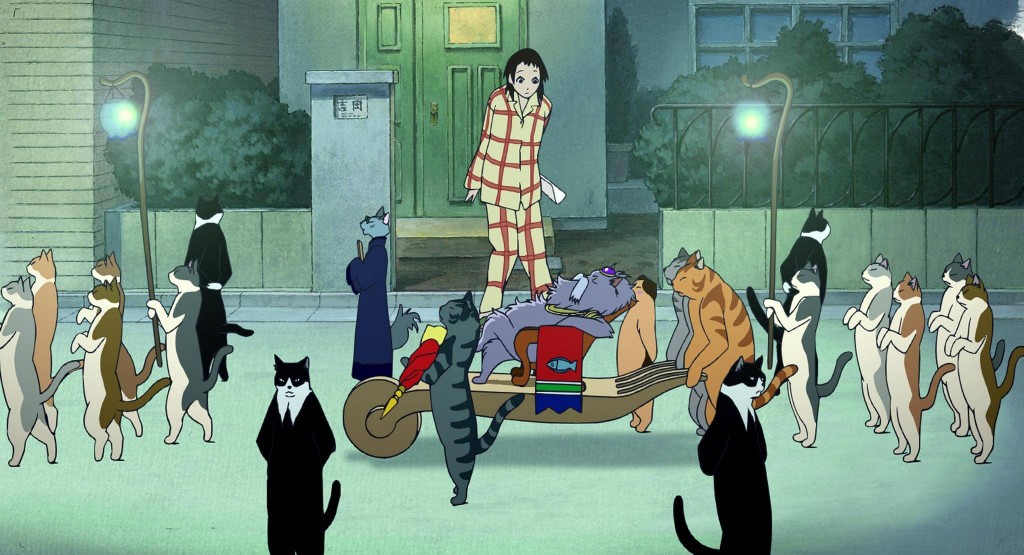 Synopsis (taken from MAL): "The main character of the story, Haru, is a clueless, ordinary 17-year-old girl. She has no special abilities and neither is she an extraordinary beauty. When faced with reality, she is unable to make decisions for herself, thus often sways to others' opinions to avoid challenge. One day, Haru saves the life of a cat without considering her own safety. The cat turns out to be the Cat Prince from the Kingdom of Cats, however as a result, Haru is trapped in the world of cats. Can Baron and Muta rescue Haru who has wandered into the world of cats?"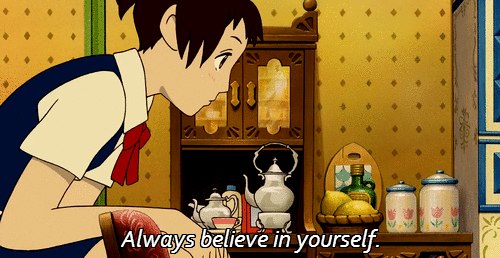 This movie focuses on having a mind of your own and not allowing yourself to be swayed by other people's opinions so easily. It's a fun, adventurous movie that anyone with a love for cats would enjoy!
Purchase The Cat Returns Here
Pokemon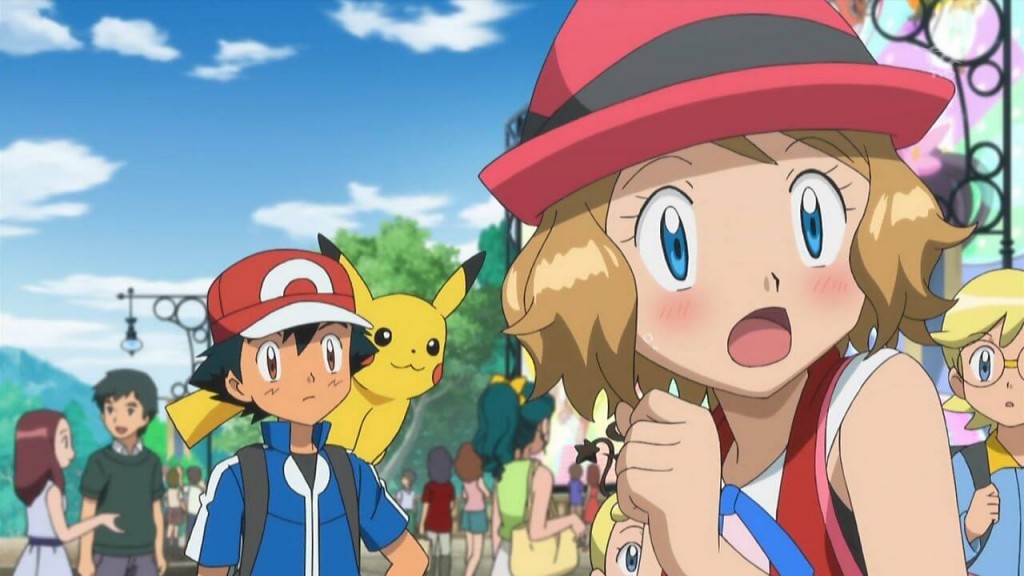 Synopsis (taken from MAL): "A young boy named Satoshi embarks on a journey to become a "Pokemon Master" with his first Pokemon, Pikachu. Joining him on his travels are Takeshi, a girl-obsessed Rock Pokemon Trainer, and Kasumi, a tomboyish Water Pokemon Trainer who may have a crush on him. Satoshi and Co. end up traveling through various regions, including Kanto, the Orange Islands, and Johto, and then enter the Pokemon League competitions there. Along the way, they run into many confrontations with Musashi, Kojirou, and Nyarth, a trio of Pokemon thieves who are a part of an evil organization called "Team Rocket." But every time Team Rocket tries to do their evil deeds, they fail thanks to Satoshi and his Pokemon."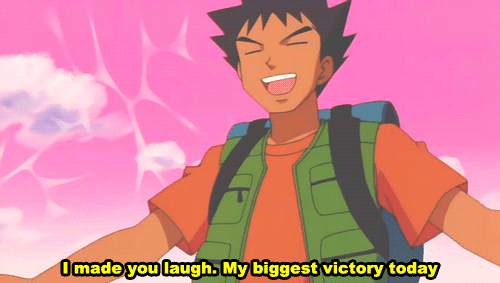 Why? WHY!? It's POKEMON. Almost every anime fan started off watching this show as a kid. The great thing about this series is that it's available in a variety of mediums, from several animated seasons & movies, to collectibles and video games. This provides unlimited opportunities to explore the world, and if the child/children are interested in more than the show, they will not be disappointed.
Purchase The First Volume of Pokemon Here
Flint the Time Detective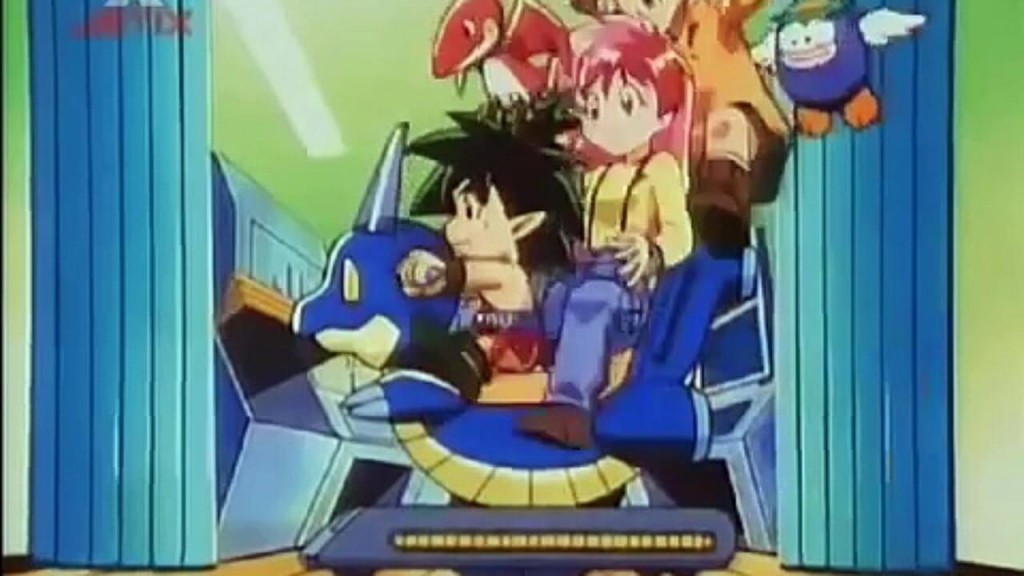 Synopsis (taken from MAL): "It is the 25th century. The dark lord has 'infected' history with time-devices that could damage history beyond repair. Flint and his father lived in the prehistorics when they got turned into fossils. They are discovered and Flint gets turned back to his original state. With the help of his father, a boy Tony and a girl Sara he has to travel through time to bring the time-devices back to the land of time so history will be saved."
This show originally aired on Fox Kids. Even to this day, I find myself still humming to the dubbed opening sequence. It's great fun and while it's a little dated, it's still something they will enjoy.
Purchase Flint the Time Detective Here
Medabots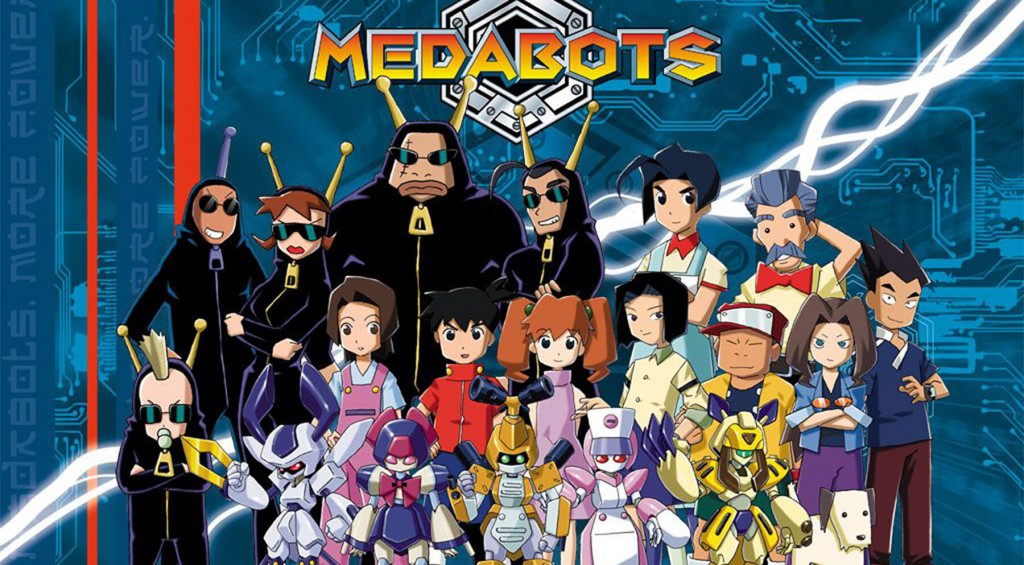 Synopsis (taken from MAL): "A boy named Ikki Tenryou, using his Metabee, participates in Robattles; fights that square off robots, or 'Medarot', against each other. Ikki must also stop the plans of the nefarious 'RoboRobo Dan'."
This show also originally aired on Fox Kids. It's like Real Steel, but without Hugh Jackman.
You can Find Medabots Here
Hamtaro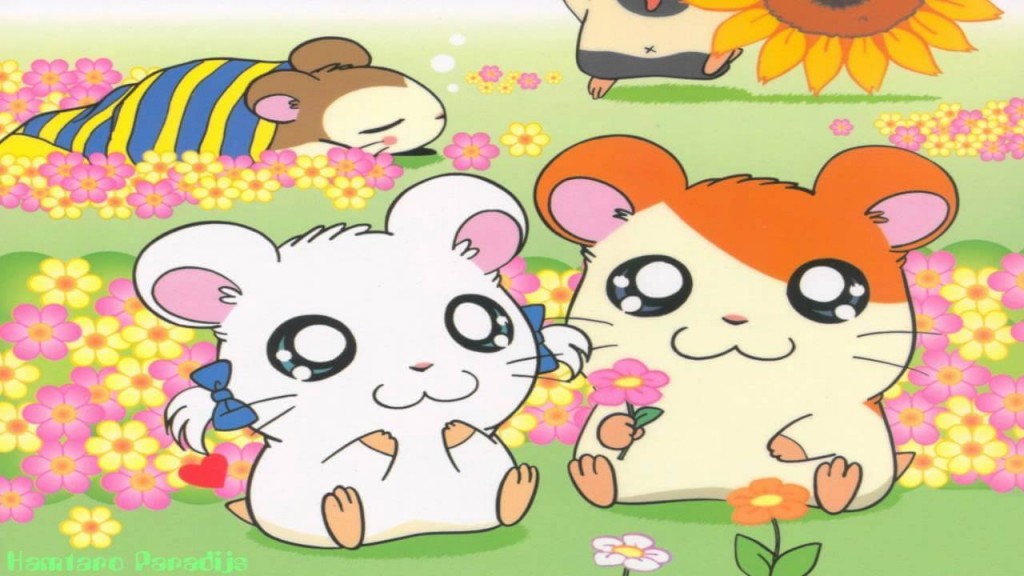 Synopsis (taken from MAL): "5th-grader Laura Haruna owns a hamster, and his name is Hamtaro. After moving into a new town, Hamtaro finds that he's in the company of lots of different hamsters, making up a group of hamster friends that go on crazy adventures through the city. Before they save Laura and other humans from nasty predicaments, however, they have to learn how to save themselves."
https://www.youtube.com/watch?v=3kK6bOJrLb0
Hamtaro!!! This show has to have one of the cutest opening and endings ever. While I was running my college's anime club, we hosted activity days for the local daycare and screened the first volume of Hamtaro! The children and adults absolutely loved the show. I HIGHLY recommend this show.
Buy the First Volume of Hamtaro Here
Chi's Sweet Home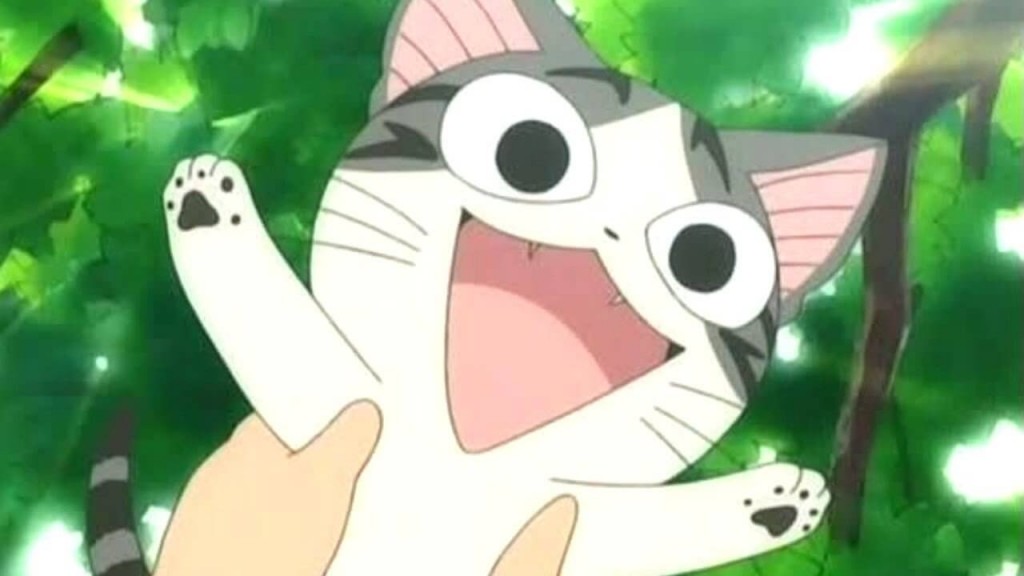 Synopsis (taken from MAL): "A grey and white kitten with black stripes wanders away from her mother and siblings one day while enjoying a walk outside. Lost in her surroundings, the kitten struggles to find her family and instead is found by a young boy, Youhei, and his mother. They take the kitten home, but pets are not allowed in their housing complex, so they try to find a new home for the kitten. This proves to be difficult, and the family eventually decides to keep the kitten, naming her 'Chi.'"
This adorable show depicts a little cat's daily life with her family. While it's not dubbed in English, the storyline is fairly simple and easy to follow along for children who haven't yet learned how to read.
Purchase Chi's Sweet Home Here
Cardcaptor Sakura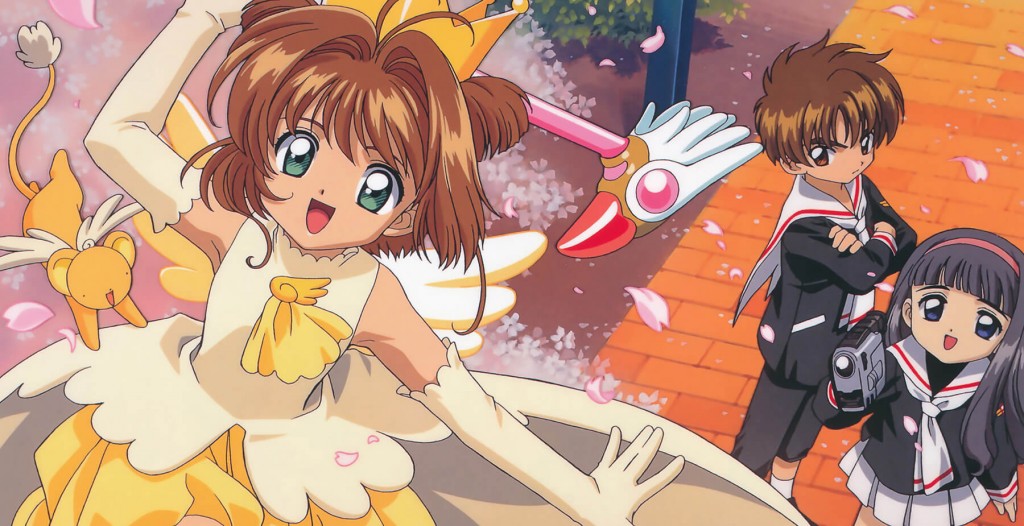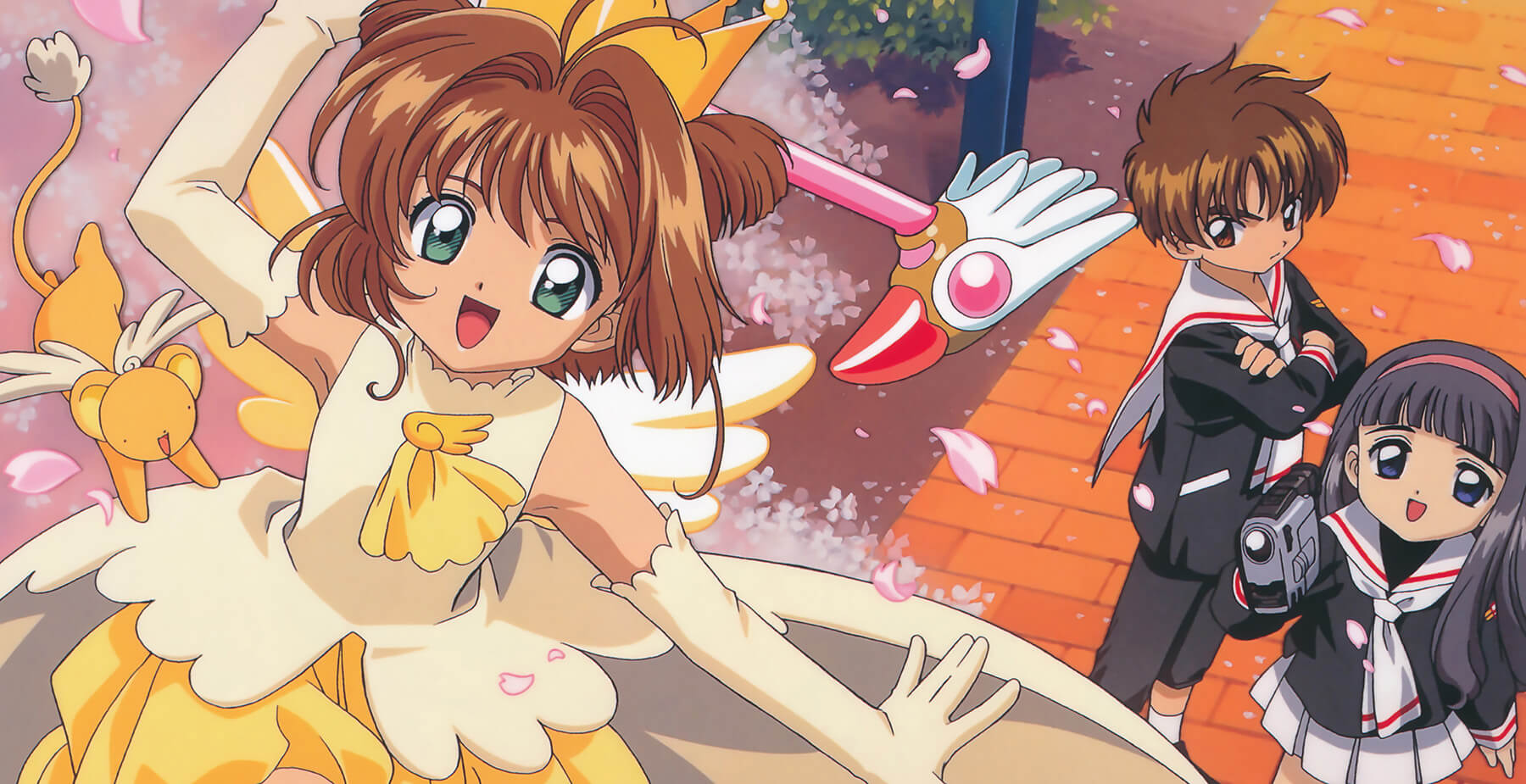 Synopsis (taken from MAL): "Sakura Kinomoto is your garden-variety ten-year-old fourth grader, until one day, she stumbles upon a mysterious book containing a set of cards. Unfortunately, she has little time to divine what the cards mean because she accidentally stirs up a magical gust of wind and unintentionally scatters the cards all over the world. Suddenly awakened from the book, the Beast of the Seal, Keroberos (nicknamed Kero-chan), tells Sakura that she has released the mystical Clow Cards created by the sorcerer Clow Reed. Appointing Sakura the title of "the Cardcaptor" and granting her the Sealed Key, Keroberos tasks her with finding and recapturing all the Cards. Alongside her best friend Tomoyo Daidouji, and with Kero-chan's guidance, Sakura must learn to balance her new secret duty with the everyday troubles of a young girl involving love, family, and school, all while she takes flight on her magical adventures as Sakura the Cardcaptor."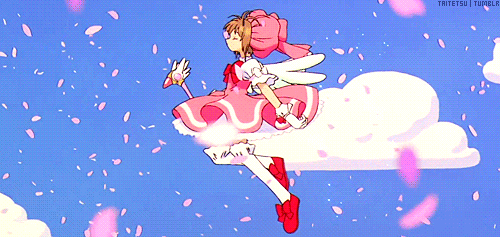 This show teaches about responsibility and realizing there are consequences for your actions. Children will enjoy the bright and colorful outfits Sakura has to wear and the beautifully drawn Clow Cards.This show is also a great way to introduce them to the mahou shoujo (magic girl) genre!
Watch it on Crunchyroll
Buy the complete CardCaptor Sakura boxset here
Donyatsu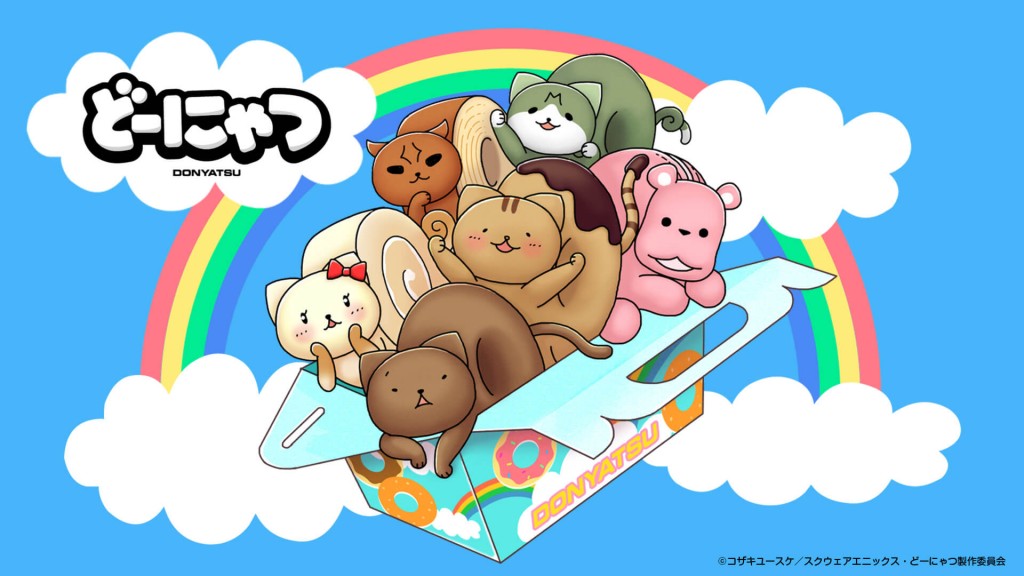 Synopsis (taken from MAL): "The 'loosely science-fiction adventure' is set in the summer sometime in the 21st century. Tokyo's Shinjuku ward has become a wasteland, void of all humans due to an unexplained catastrophe. What remains are these strange creatures such as 'Donyatsu,' the half-cat, half-doughnut hybrid, and 'Begaru,' a feline bagel composite."
mdmrn from Crunchyroll explains why: "Seems like an odd choice, but the anime removes enough of the overt references to the grim post-apocalyptic setting, which my 6 year old son didn't pick up on. My 6 year old read the subtitles for the first episode of this one. To him, it's just a series about cats shaped like donuts & he finds the whole idea of that hilarious."
Watch it on Crunchyroll
Doraemon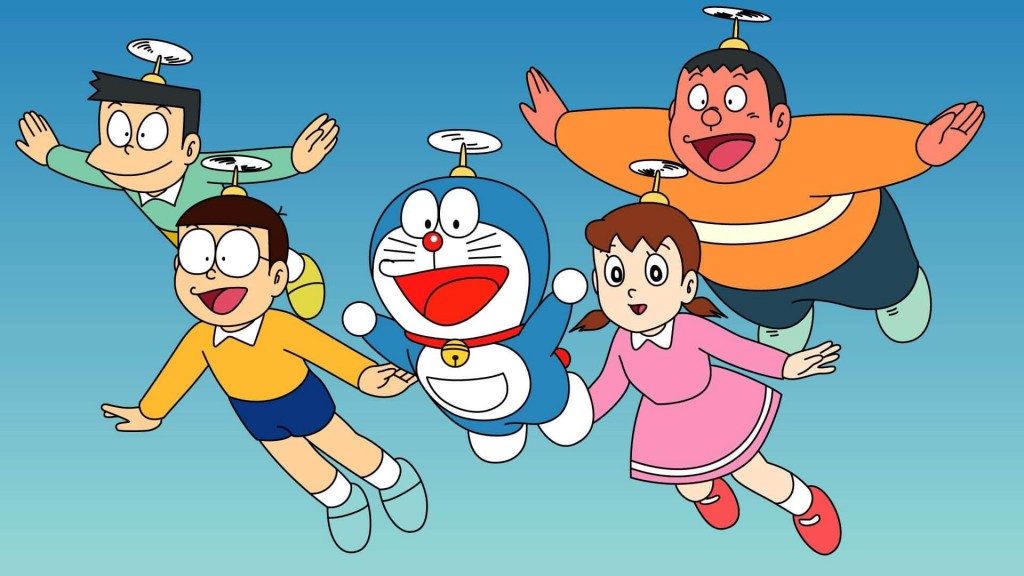 Synopsis (taken from MAL): "Nobi Nobita is a 4th-grade boy in Tokyo. One day, a round, blue cat-style robot (minus ears) pops up in his desk drawer. Nobita's great-great-grandson (or something) lives in the 22nd Century, but thanks to Nobita's mistakes, the entire family is living in poverty. To rectify this, Nobita's descendent sent Doraemon back to the past, to help prevent Nobita from making mistakes. Of course this is a difficult task since Nobita is the weakest and least intelligent child in his class. Doraemon does, however, have a 4-dimensional pocket on his front, which contains cool gadgets from the future. With these toys, Doraemon will try to help Nobita. Unfortunately, Nobita also has the bad habit of misusing Doraemon's gadgets and landing himself in yet more trouble."
mdmrn from Crunchyroll explains why: "Disney XD has done a better job than some are giving them credit for, for the American adaptation. They put WAY too much effort into it at times to the point of over-Americanizing it, but the humor and fun is still there for little ones."
Watch it on Disney XD
Yo-Kai Watch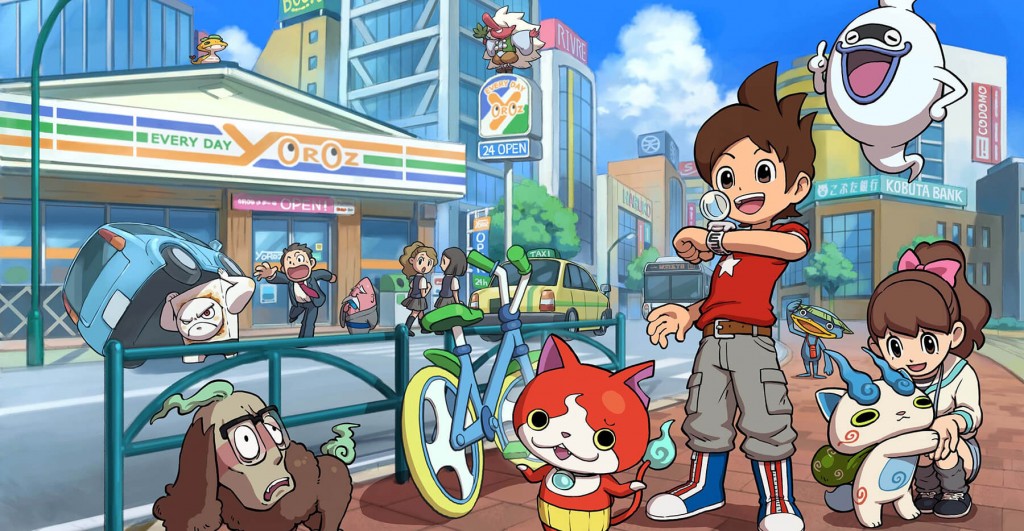 Synopsis (taken from MAL): "Primary school student Keita Amano's curiosity is as innocent as any other child's his age. But when one day he decides to venture deeper into the forest, he encounters a small and mysterious capsule. Out from its depths comes Whisper. Youkai Watch follows Keita, Whisper and the cat spirit Jibanyan as they encounter Youkai, befriend them, fix all the trouble that they so often cause, and, with the help of the watch, use the powers of previously encountered Youkai to aid them. Young Keita may have been just an ordinary primary school student when he first encountered the Youkai, but the many adventures that follow his discovery provide him with invaluable experiences and precious life lessons that help him grow."
mdmrn from Crunchyroll explains why:  "Also currently on Disney XD in the US. My 6-year-old son likes this. A lot."
Watch it on Disney XD
Digimon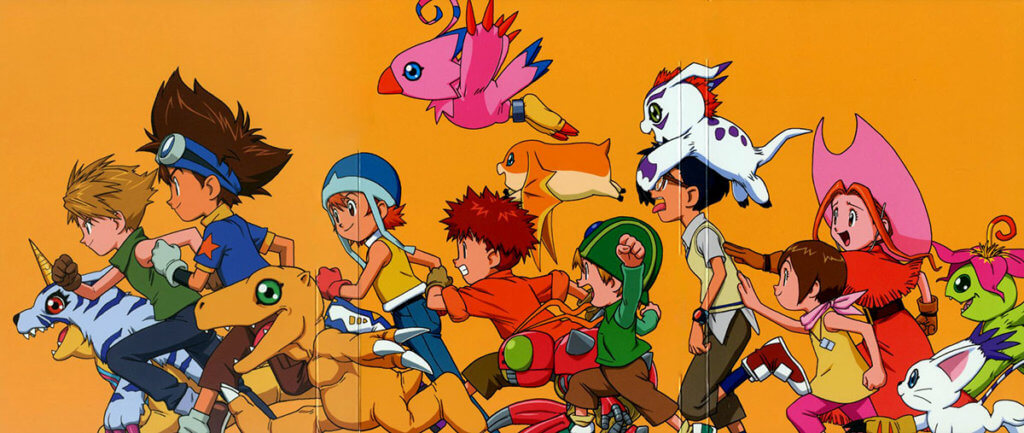 Synopsis (taken from MAL): "When a group of kids head out for summer camp, they don't expect it to snow in the middle of July. Out of nowhere, the kids receive strange devices which transport them to a very different world to begin their Digimon Adventure! Led by the plucky Taichi Yagami, the seven children must now survive in a realm far from home, filled with monsters and devoid of other humans.
Luckily, they're not alone: each child is paired off with a companion digital monster called a Digimon. Together, the children and their new friends must overcome their insecurities, discover their inner strengths, and evolve into stronger fighters – literally.
A force of evil is spreading through the Digital World, corrupting all the Digimon. The DigiDestined have arrived and it's up to them to save the Digital World, if they ever want to see their home world again."
Watch it on Crunchyroll
---
There you have it! Did we miss any? Let us know in the comments below what your favorite childhood anime was!
Big thank you to our supporters
From their continous support, we are able to pay our team for their time and hard work on the site.
We have a Thank-You page dedicated to those who help us continue the work that we've been doing.
See our thank you page