Live action anime adaptations in the West have had a bad track record. From tragedies like Dragon Ball Evolution to financial flops like 2017's Ghost in the Shell, Hollywood hasn't really been able to capture the feeling and tone of what makes anime and manga so great. The best effort so far is maybe the 2008 film Speed Racer, but that's only in retrospect to its cult film status. Still, the reason I say it's Hollywood's best attempt is because the Wachowskis had the passion and time to craft a wonderful world based on their favorite childhood show. Although some of the CGI does look cheesy, it definitely made the climactic ending look so much cooler and more entertaining.
The same can be said with the release of James Cameron and Robert Rodriguez's Alita: Battle Angel. Using advanced digital effects and technology, they manage to replicate the world of the original manga and give its lead protagonist some uniqueness in the eyes and body. Moviegoers or fans of the manga shouldn't be intimidated by Alita. You'll be drawn in by her origin story within a post-apocalyptic cyberpunk city.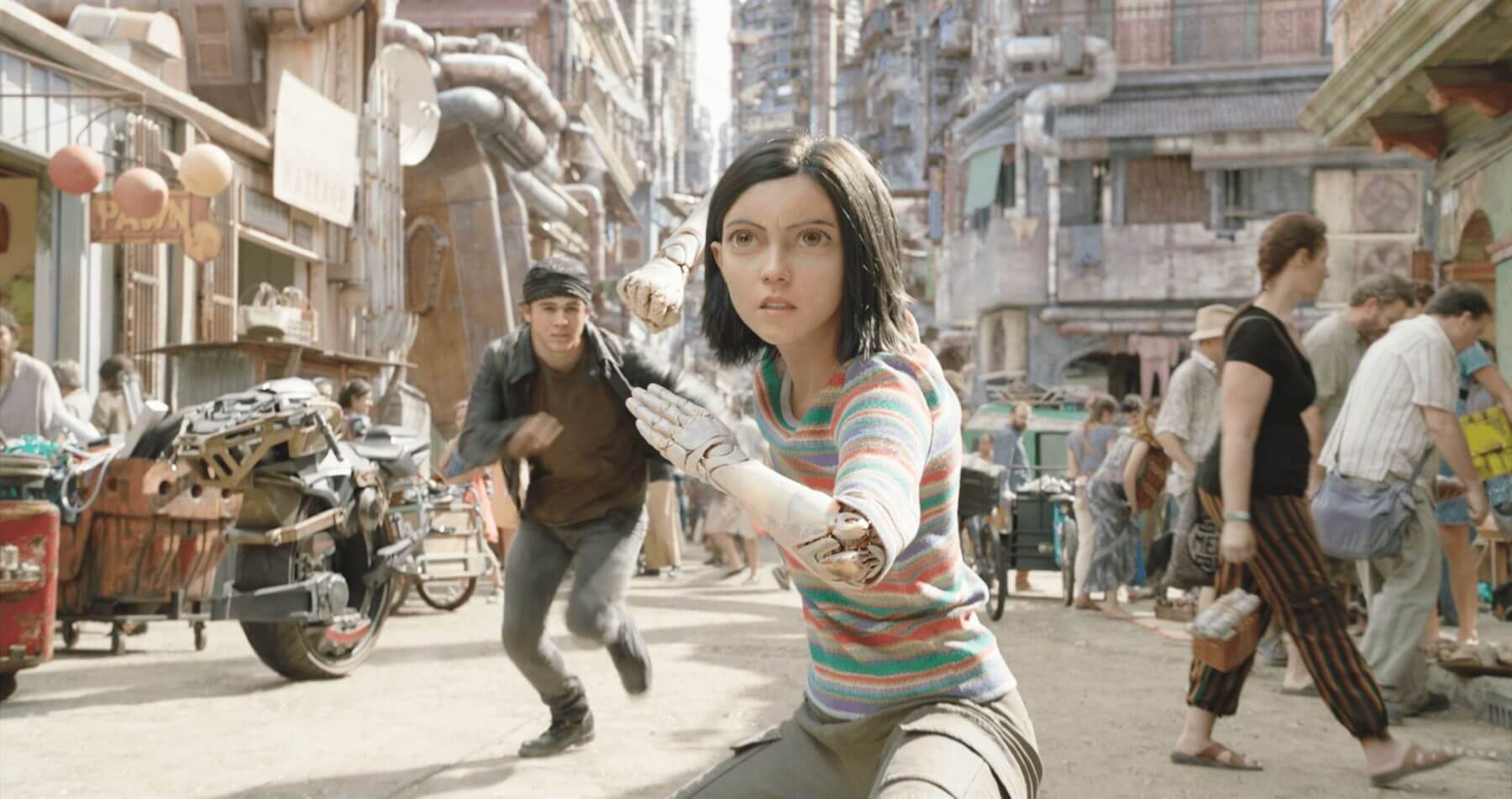 The Story and Backstory
Alita: Battle Angel is based on Yukito Kishiro's manga Battle Angel Alita. It follows Alita, a young cyborg found and rebuilt by Dr. Ido. In the dystopian Iron City, Alita goes on a journey of self-discovery, determined to recover her lost memories while interacting with a young man name Hugo and learning the ropes of motorball. She eventually remembers some of her past and registers as a Hunter-Warrior in order to find the secrets of the sky city Zalem and its all-knowing master – Nova.
The film takes its time to settle in at the beginning but does an overall effective job of letting the viewer know what's going on without too much exposition. There's a lot to take in at first and some complicated world building elements may fly over your head. However, some of the backstory is pretty self-explanatory, like how "The Fall" refers to a cataclysmic event. More details are revealed as the film progresses, but there are still questions left unanswered by the end of it.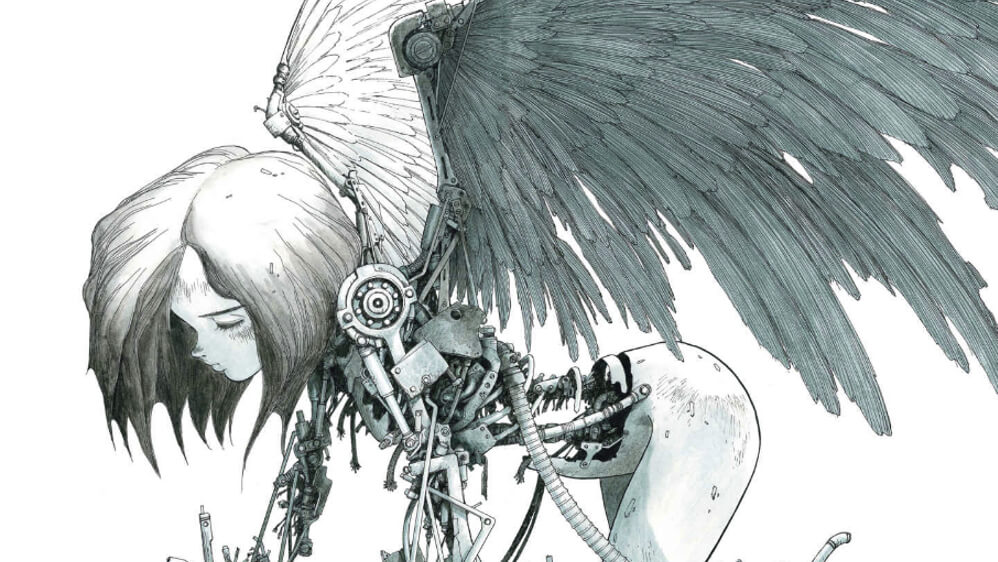 It certainly feels like Alita is setting up for a sequel or two, and while I would've liked it more if the movie had a more self-contained narrative, the balance is just right, and it closes a chapter in Alita's story.
Action Packed Visuals and Fights
Probably the highlights of Alita are its amazing visuals and fight scenes. You'll definitely be getting your money's worth of punches, dropkicks, and cyberpunk weapons play. It's hard to look away from Alita's fights with these gigantic titans as antagonists, especially in the motorball scenes. I recommend seeing it in an IMAX 3D screening because both the imagery and sound are explosive. I commend the film for capturing the look and feel of the manga's cyberpunk setting from some of the panels I've seen.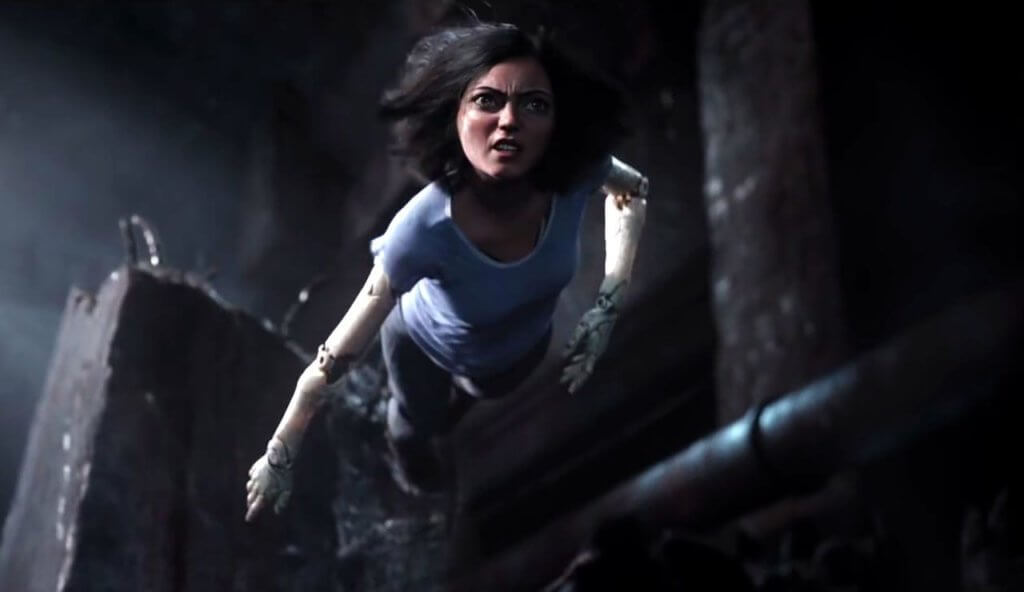 Alita's eyes may look strange at first, but considering the intent to distinguish herself as a cyborg, the look becomes more natural as the film progresses. She's a hero you can root for and slowly transitions from an innocent amnesiac to a more complex, jaded character in the end.
Mixed Thoughts
More of my mixed thoughts are aimed towards the supporting cast. While Rosa Salazar delivers a great performance as Alita, some of the interactions she has with the side cast left me unfulfilled. Her burgeoning romance with Hugo isn't really convincing, but I was occasionally charmed by their awkward dorky chemistry. Prepare for some cheesy moments between the two.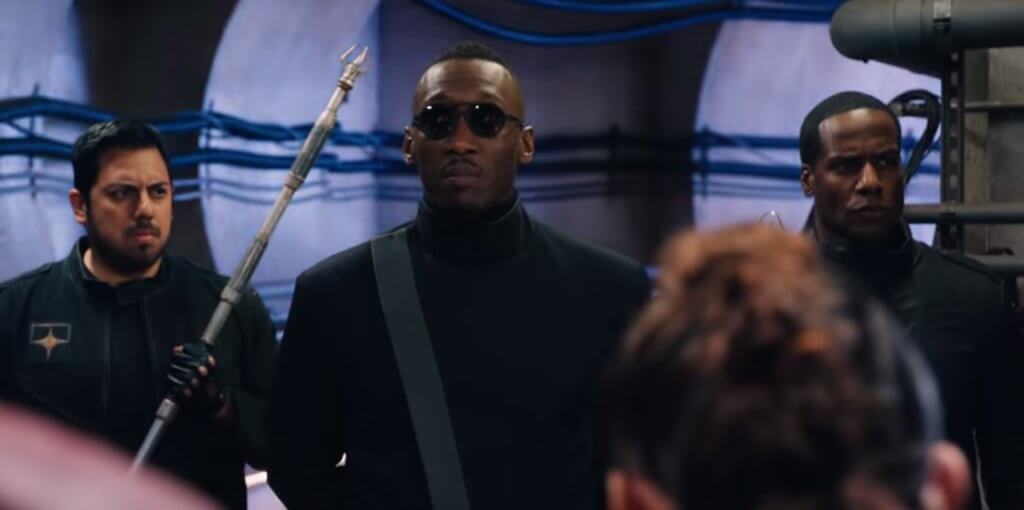 On the other hand, Christoph Waltz as Dr. Ido shows the genuine father-daughter relationship he has with Alita, which I found pretty sweet. He tries to protect her from danger like she's something precious to him, but gradually learns that she has to protect herself and be independent.
I felt Mahershala Ali's Vector and Jennifer Connelly's Chiren were underutilized as antagonists. Chiren was just used as a way to progress the story and her role could've been more integral. Ali's character is smooth talking and intimidating, but really nothing more than a scapegoat for the true villain.
The Verdict
Alita: Battle Angel is an action film worth checking out for its standout visual action, memorable fights, and spectacular cyberpunk world. The story is serviceable and entertaining enough so that casual viewers can enjoy the film as its own thing, while fans of the manga will be impressed by how faithful it is as an adaptation. There are enough moments of drama and comedy to keep the movie viewing experience smooth and, by the end of the film, you'll be wanting to see what happens to Alita next.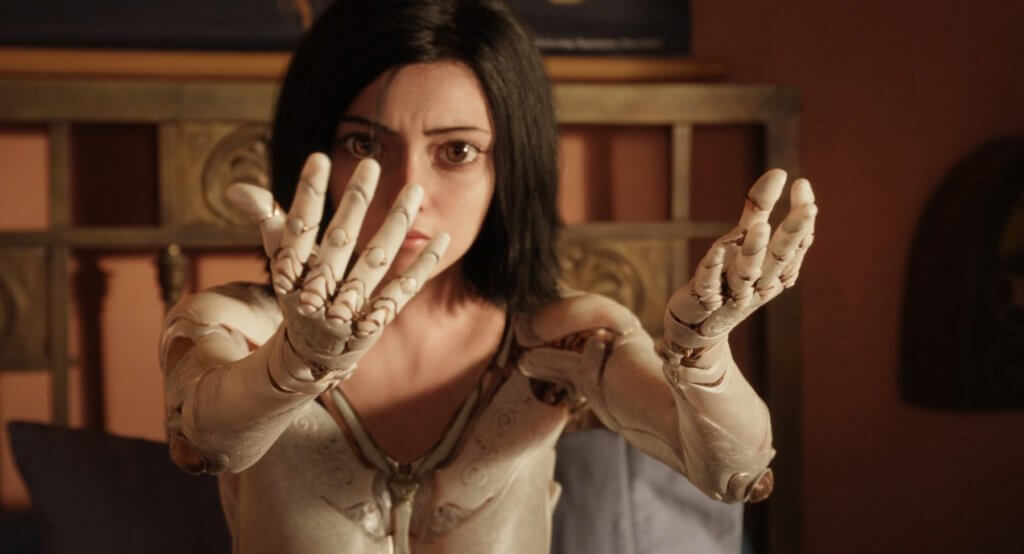 It's taken many years for Cameron's vision of Alita to take flight. I've been anticipating this moment for a while and I can safely say that this is a live action anime film that won't disappoint.
---
Alita: Battle Angel is in theaters now and is available in IMAX 3D.
The Good
Great performances by Rosa Salazar and Christoph Waltz.
Fantastic action visuals and special effects.
The Bad
Underutilized villains and supporting cast.
Romance not its strongest point.
Story feels a little too incomplete.
Big thank you to our supporters
From their continous support, we are able to pay our team for their time and hard work on the site.
We have a Thank-You page dedicated to those who help us continue the work that we've been doing.
See our thank you page