With each anime season comes new series, continuations, and reboots to keep up with week after week. Who doesn't love being driven nuts by that cliffhanger at the end of every episode? At a time when binge watching is a popular option for viewing shows among many streaming platforms, and with how easily available anime is in this day and age, let us revisit our roots with some series from years gone by that have ample episodes just begging for you to spend your evenings or some lazy afternoons with. There are a plethora of legal streaming sites to choose from, so you have a large selection of older titles at your fingertips.
"Older" can be a vague term, but I am using it here to talk about series that wrapped up on or before 2003. This isn't the definitive year that separates old from new, but there has to be a cutoff for the purpose of this list, and that is where I personally think it becomes more modern. This list will be discussing anime series, or TV shows with episodes, as opposed to movies. We will also be avoiding series that have had recent animated continuations or reboots, like InuYasha or Fruits Basket.
Along with a general plot synopsis of each show, this list will provide some streaming sites the series can be found on, as well as options to purchase each should you decide it deserves a spot on your shelf instead. Thank you to "The Anime Nostalgia Podcast" on Tumblr for their list of "Official FREE streams for old-school anime Master Post." It showed me a variety of sources I had not even heard of, which I've included as additional watching areas for some of the series detailed below.
Additional note: I am from the United States, and thus availability is based on my knowledge of what I can find here.
Cat's Eye (1983)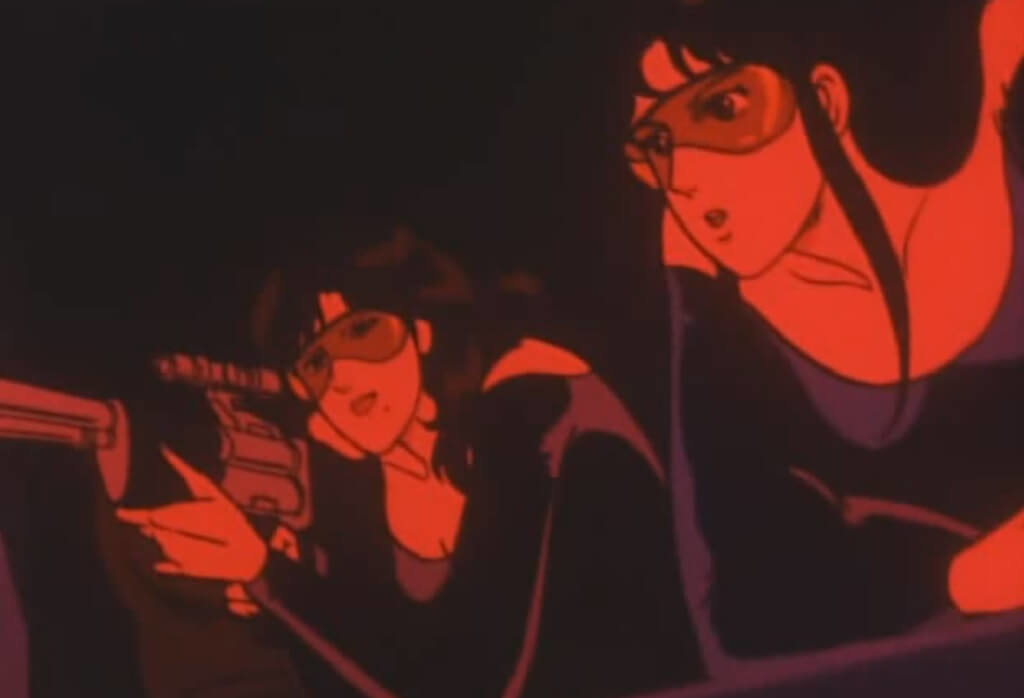 By day, these three sisters run a cafe, and by night they are art thieves on a mission. That thrill alone isn't enough, as one of them is also dating a police investigator determined to bring the thieves to justice. The first episode begins with them roller skating away from their problems, so if that isn't enough to draw you in, then I don't know what will. That being said, the soundtrack is great at setting the suspenseful tone for their heists, keeping you on the edge of your seat. (Just my two cents, but it is never a good idea to name your cafe after your thief group or vice versa.)
This 2 season series has 73 episodes, giving you plenty to enjoy, whether you take it one episode at a time, or do a few binge watching sessions. It is Japanese audio only, offering English subtitles. The PG-13 rating marks it as very friendly for most audiences.
Licensed by Nozomi Entertainment
Stream: Crunchyroll, VRV
Purchase: Amazon, Rightstuf
---
Vampire Princess Miyu (1988)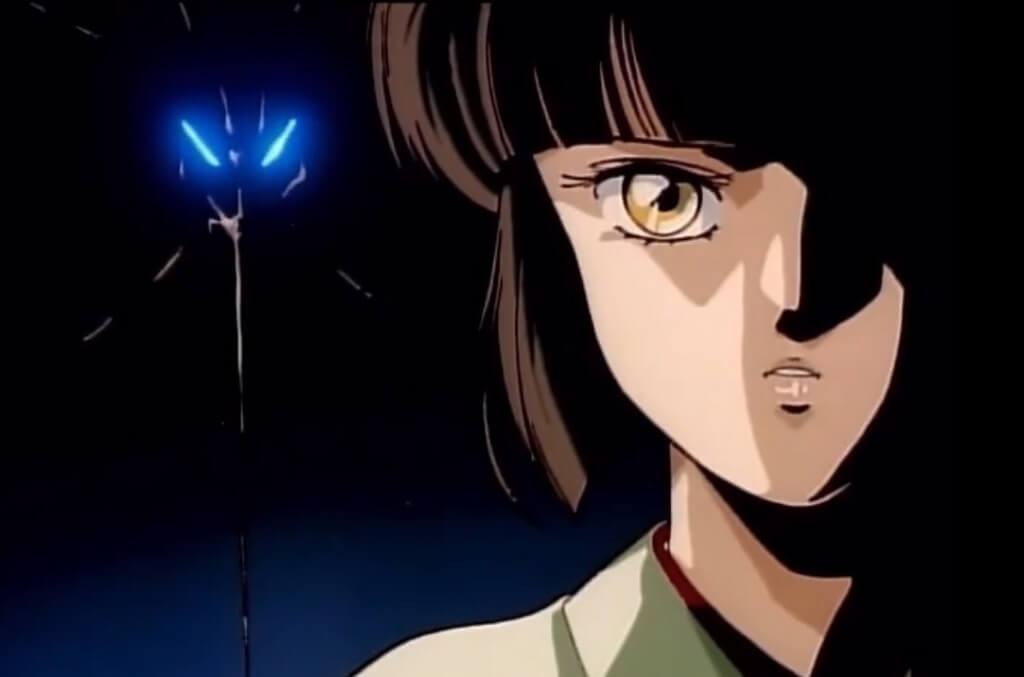 Okay, so I am cheating a bit here. There is a series licensed by Maiden Japan, but for this list, I am discussing the OVA episodes due to the availability of streaming. Our titular character is half-human/half-vampire, fighting evil creatures, known as Shinma, that plague the mortal world. The OVAs focus heavily on the people affected by the Shinma. While it may be showing its age with the quality of the voice acting at times, the visuals (particularly of Miyu) have a kind of elegance that I feel you do not often see anymore.
At only 4 episodes, this is like a nice snack, although the mature rating may not make it an ideal selection for younger audiences, or those sensitive to the material. It only seems to be available with English audio. VRV has Volume 1 (the first two episodes) available at the time of writing, but Midnight Pulp is free and has all 4 episodes available.
Licensed by AnimEigo
Stream: Midnight Pulp, VRV
Purchase: Amazon, Rightstuf
---
Ranma ½  (1989)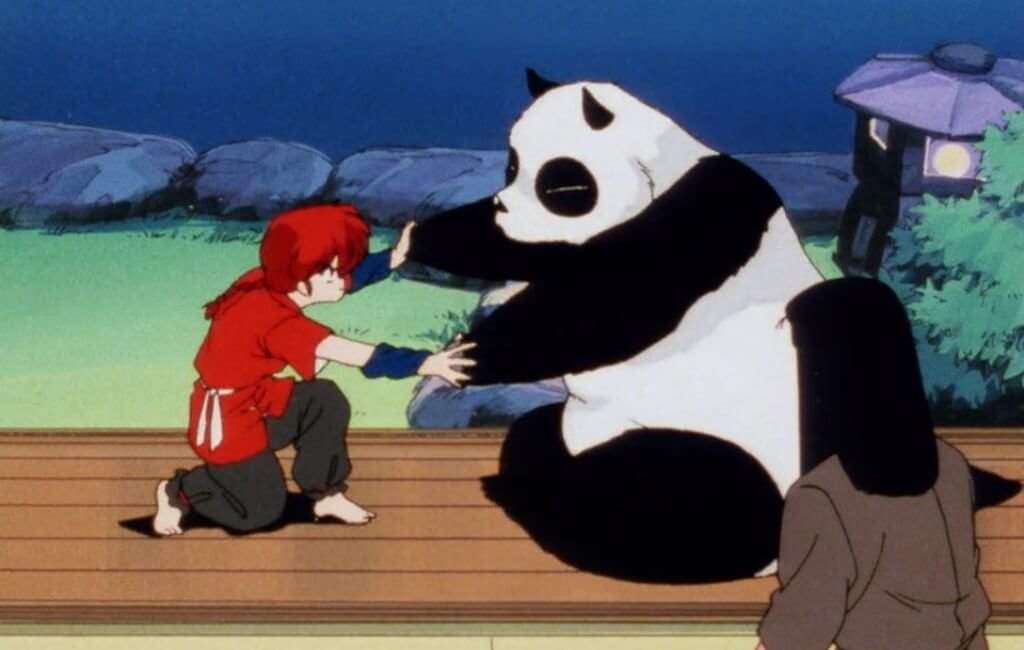 Our story kicks off when Ranma and his father fall into a cursed hot spring while training. Now cold water turns Ranma into a girl and hot water returns him to a boy. You can imagine the accidental shenanigans that happen as he tries to keep this a secret while going about his life. Add to that mix romantic woes, in the shape of many suitors, faced by both the male and female Ranma.
If you are looking for a long term commitment, then Ranma ½ is for you at 161 episodes. It is right up there with the shounen big boys for series length. You have your choice of English audio or Japanese audio with English subtitles. As goofy as Ranma ½ is, it is sometimes rated higher for mild nudity, but Hulu has it at TV-14.
Licensed by Viz Media
Stream: Hulu, Yahoo View
Purchase: Amazon, Rightstuf
---
Fushigi Yugi / Fushigi Yuugi (1995)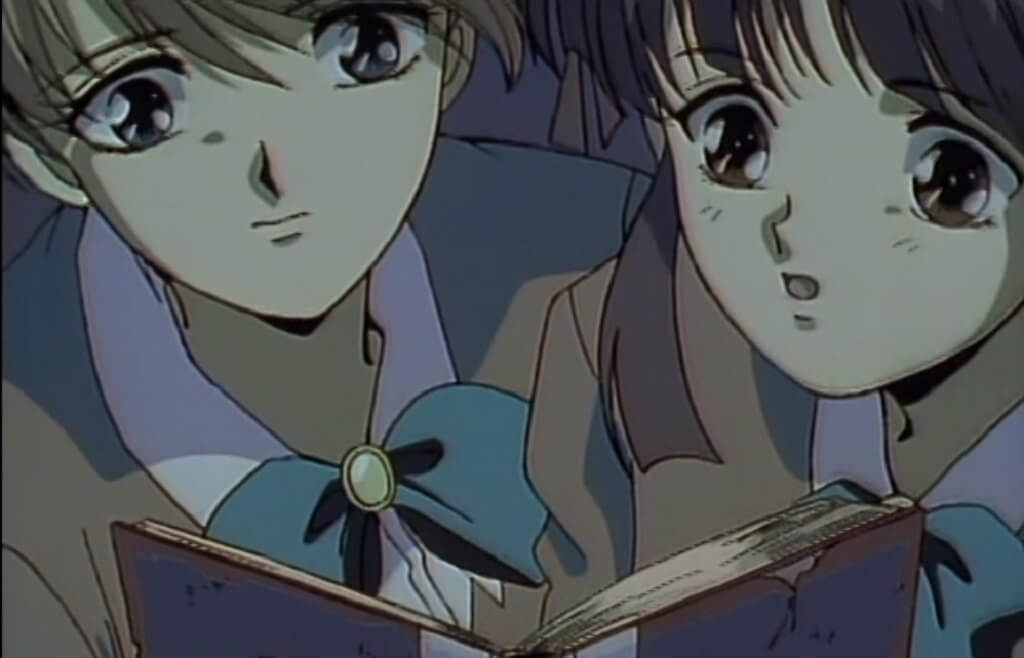 Miaka Yuuki is transported into the world of a book set in ancient China. She finds herself taking up the duties of a priestess tasked with summoning one of the deities as prophesied. Bear with our young heroine as she adapts to this new world and its dangers; she may not be the most endearing and enjoyable protagonist, but darn it, she is going through a lot!
It is not common you see a series like this get a lot of episodes, but Fushigi Yugi comes in at a hefty 73 episodes with 9 OVAs (sometimes bundled as 3 parts with 3 episodes each). You can enjoy subbed or dubbed, with the options of Japanese audio with English subtitles or English audio. This is one of the more friendly ratings on this list, coming in at PG-13.
Licensed by Media Blasters
Stream: Amazon Prime Video, Crunchyroll, Viewster, VRV
Purchase: Amazon, Rightstuf
---
The Slayers (1995)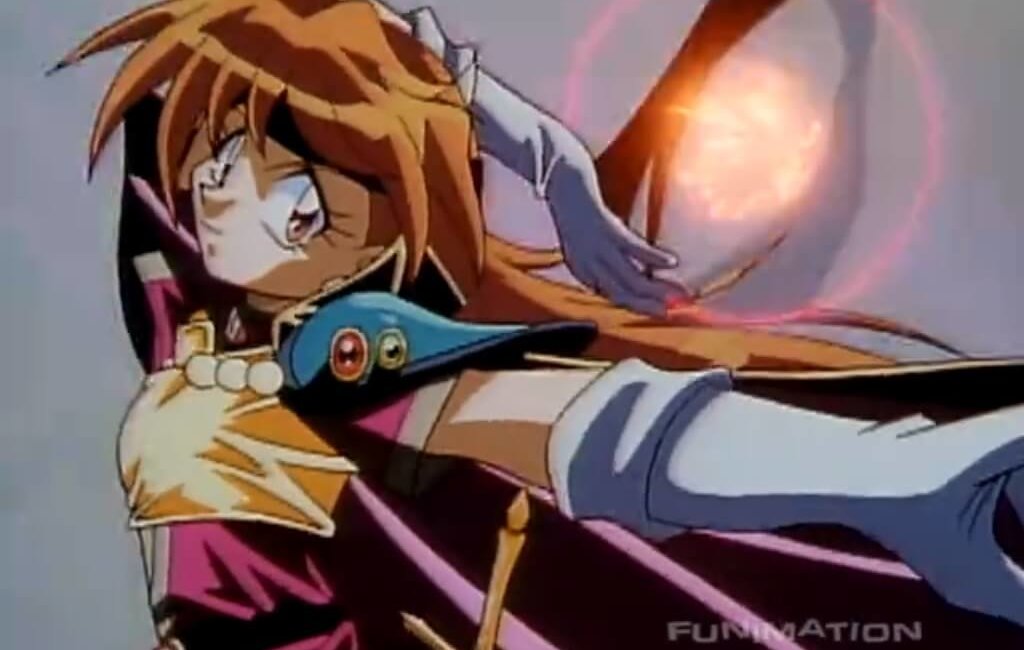 When I think of older anime, this is the kind of series that comes to mind — an art style with noses that will poke your eye out and a colorful cast of characters who are expressive, exaggerated, and a lot of fun. Sorceress Lina Inverse don't need no man – but Gourry Gabriev thinks she does & becomes her bodyguard, and so the unlikely duo is formed. Lina may not be the noblest protagonist to grace this list, but she knows what she wants and takes matters into her own hands.
This one falls into a common episode count of 26 that we will see for much of the entries on this list – by modern standards, this is roughly 2 seasons worth. Japanese audio with English subtitles are available on all platforms, but Funimation has the English audio on their streaming service exclusively (although you can sample the first few episodes in English on their Youtube channel).
Licensed by Funimation
Stream: Funimation, Hulu, Yahoo View, Funimation YouTube Channel
Purchase: Amazon, Funimation Shop, Rightstuf, Amazon Video
---
The Vision of Escaflowne (1996)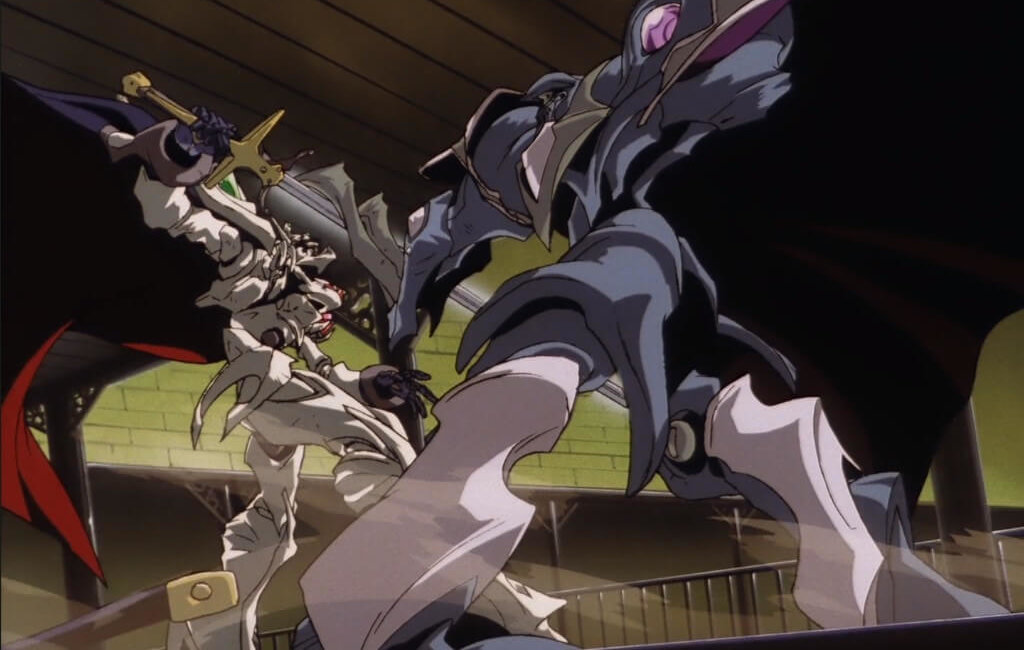 Schoolgirl Hitomi Kanzaki is transported to a fantasy world. Say no more, I am sold! This fantasy world deals with their conflicts by fighting with mechas. Fantasy AND mechs – what more could you need? Hitomi joins a young boy named Van in a fight against the evil empire Zaibach, who have some interesting secrets of their own. While it does feature conflict, it is important to note there is also some romance involved, so if that isn't your cup of tea it may impact your enjoyment.
This is a good medium sized series, sitting at 26 episodes as well as a movie. You have the option of Japanese audio with English subtitles or English audio. You could also call this one a bit of a cheat since it did get a recent re-dub, but we shall let it slide this time! The rating is also pretty friendly at TV-14, cautioning younger viewers due to the combat violence and injuries throughout the series.
Licensed by Funimation
Stream: Funimation
Purchase: Amazon, Funimation Shop, Rightstuf
---
Outlaw Star (1998)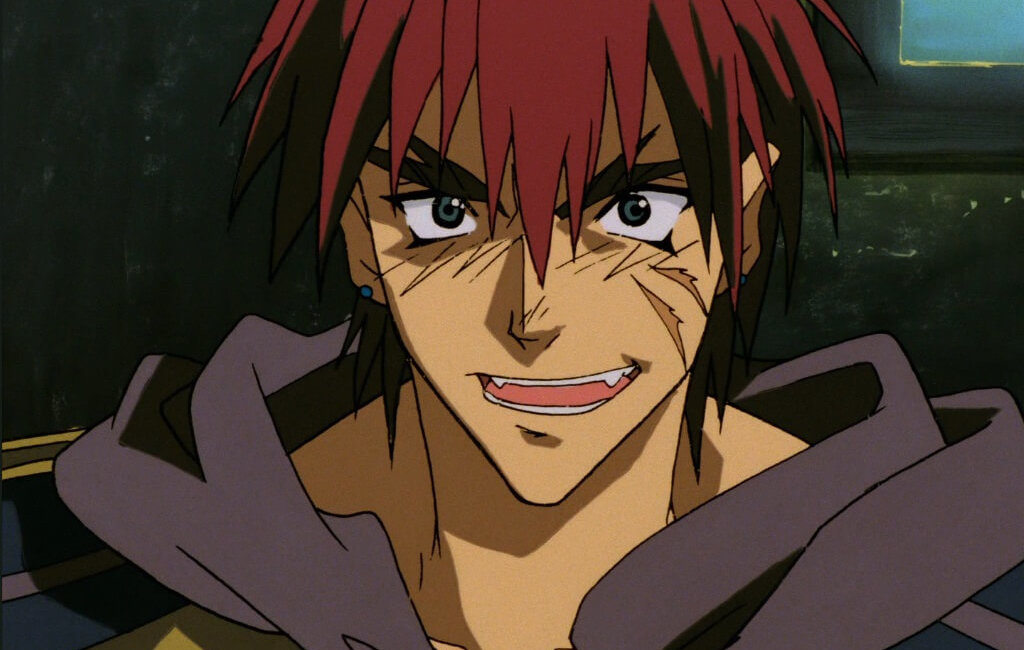 This list was only big enough for one space western… so let's talk about Outlaw Star. Gene Starwind and company get ahold of the highly advanced ship Outlaw Star (hey, that's the name of the show!) and join the hunt for the Galactic Leyline. They cross paths with the likes of pirates and catgirls, facing numerous dangers. There is a little something for every adventure series fan. If nothing else, give it a try to see how fantastic Gene Starwind is when he takes up his gun.
26 episodes give you enough to enjoy without lingering too long. You have your pick of Japanese audio with English subtitles or English audio. I'm noticing a pattern here with a TV-14 rating, but I would argue this does feature adult themes more so than some others of the same rating.
Licensed by Funimation
Stream: Funimation
Purchase: Amazon, Rightstuf
---
The Big O (1999)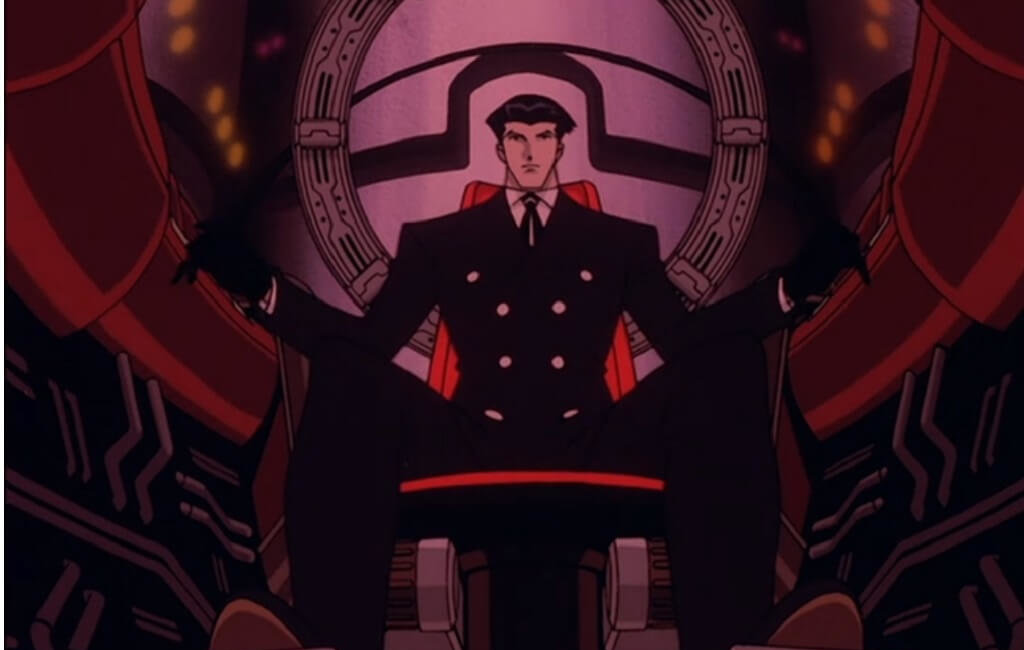 What would a list of anime be without a good giant robot? Roger Smith is our smooth, well dressed main character working as a negotiator. He and his group work to bring justice to the city they serve, uncovering more of its darkness along the way. The story focuses on its characters and the world, but of course, offers a fair share of great robot battles and an interesting take on mech controls.
Like many others on this list, The Big O offers 26 episodes. At the time of writing, VRV has the first 13 available and HIDIVE contains the entire series. This one is rated PG-13 for your typical themes of violence that come hand in hand with an action series.
Licensed by Sentai Filmworks
Stream: HIDIVE, VRV
Purchase: Amazon, Rightstuf
---
Angelic Layer (2001)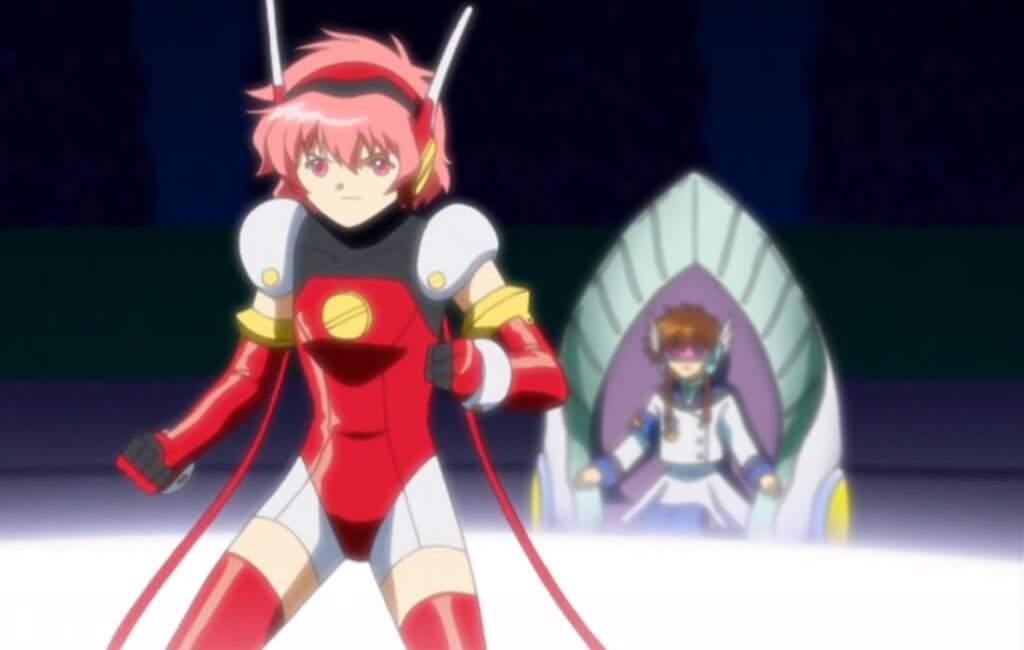 This CLAMP series features a high tech game where the ones fighting are miniature robotic dolls called Angels. I was so crazy about this show when I first watched it, I immediately designed my own Angel. I remember begging my mom to get my hair cut just like the main character Misaki (don't worry, I also used Kisa from Fruits Basket as an example of why it was totally an acceptable haircut). Follow Misaki and her Angel Hikaru as they take on the national championships.
This is another one of our medium-sized shows, running 26 episodes long. You can find it in Japanese with English subtitles or with English audio. In good CLAMP fashion, it is TV-PG, so it's fun for the whole family!
Licensed by Sentai Filmworks
Stream: HIDIVE, VRV
Purchase: Amazon, Crunchyroll Store, Rightstuf, Sentai Filmworks Shop
---
Witch Hunter Robin (2002)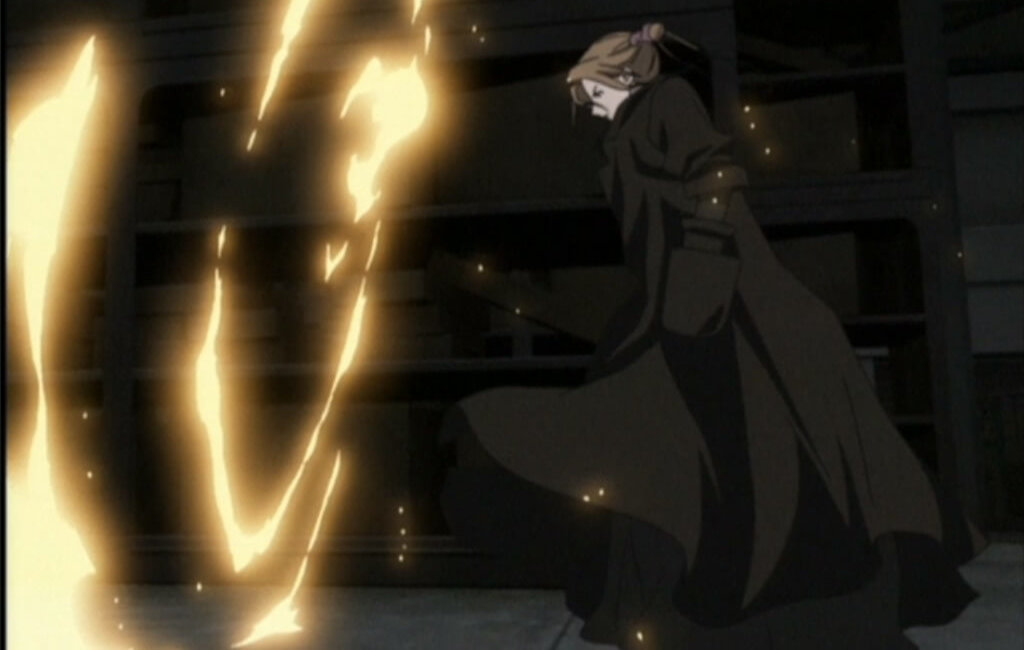 Robin is a craft user, and as the title suggests, a witch hunter. While the protagonist is said to be 15 years old, I'd definitely say it is "anime 15," with her looking more like an adult and less like a supposed young teen. She arrives in Japan to join a division that captures witches – in this case, referring to people with dangerous special powers. If washed out dark color schemes and gritty action are your bread and butter, then this is the series for you. As soon as you turn this on, it feels like it should be raining outside. It has a slow start as you get familiar with the characters and setting, but well worth the time put in.
The medium sized option gives you 26 episodes in Japanese with English subtitles or English audio. Being the newest entry on this list, it looks and sounds fairly modern. It is rated TV-14, a caution to younger viewers about the violence and talk of death.
Licensed by Funimation
Stream: Funimation
Purchase: Amazon, Funimation, Rightstuf
---
These are only 10 examples of older series that can be found on streaming sites. For every one on this list, there are at least a handful left behind. What series did I leave off that you would recommend others check out? Have you seen all of the shows on this list? Let me know in the comments!
Big thank you to our supporters
From their continous support, we are able to pay our team for their time and hard work on the site.
We have a Thank-You page dedicated to those who help us continue the work that we've been doing.
See our thank you page